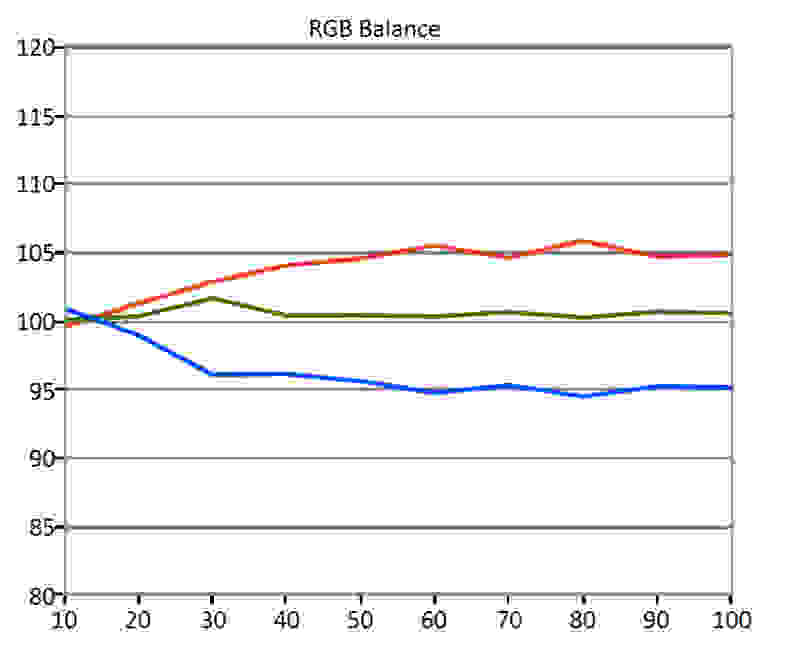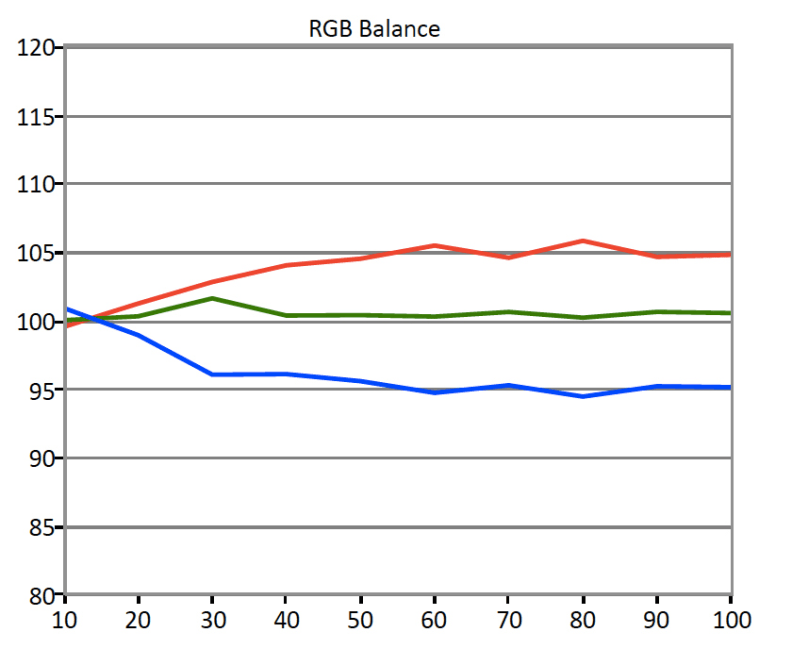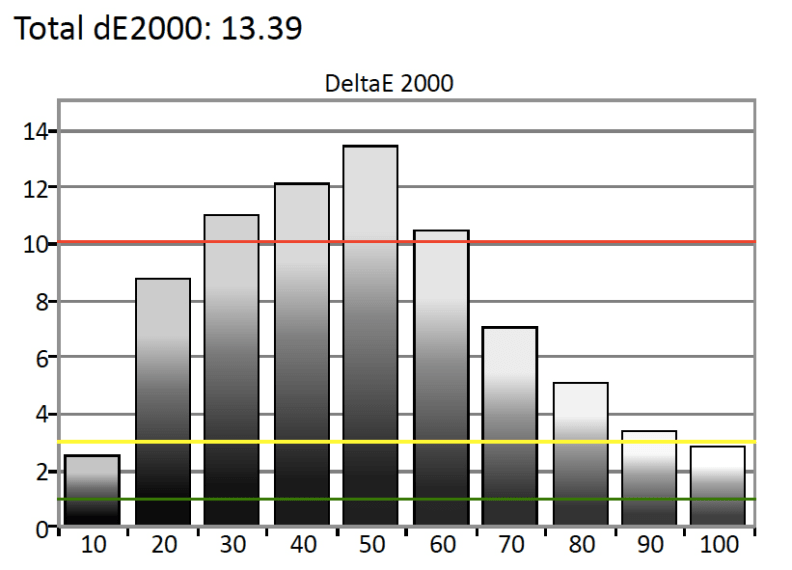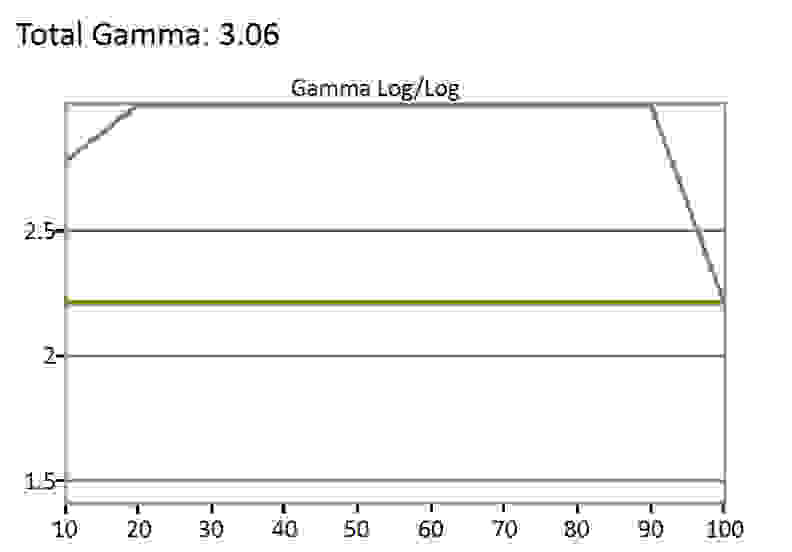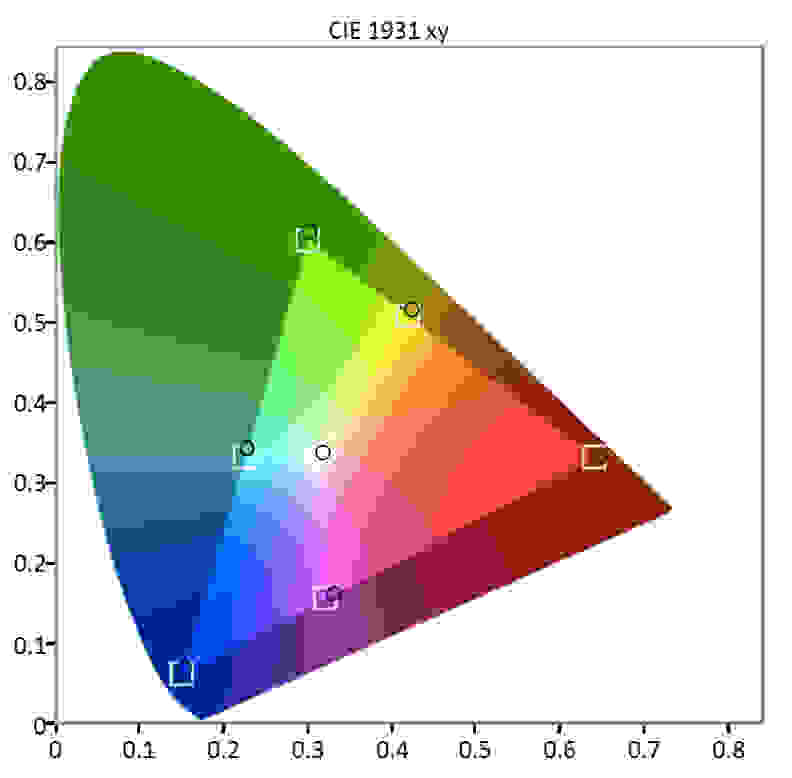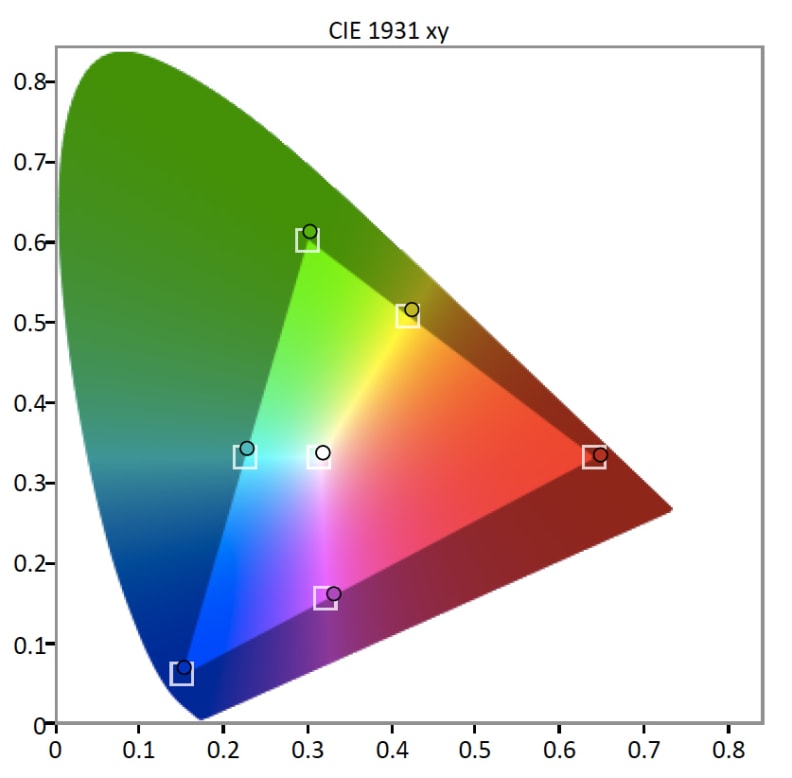 If you've got your sights set on a 4K Samsung and don't want to pay out the nose, the entry-level MU6300 Series is the place to start. It's available in a bunch of sizes (40, 43, 50, 55, 65, and 75 inches) starting at $549. (available at Amazon) While that feels like a steep price for a 40-inch TV, this is still one of the more affordable Samsung series this year, and you're getting a lot of features for the money. But is it worth it?
In my opinion, I wouldn't pick the MU6300 first. Our 43-inch test sample produced disappointing contrast, and lacks the brightness and color saturation for a good HDR experience. While $549 isn't an outrageous price, there are better performers—like the TCL P Series—for the same or less money. Note that our 43-inch sample unit likely uses an IPS panel, and larger sizes with VA panels may offer much better contrast performance. (Want the best you can get while on a budget? Check out our list of the best TVs for under $500)

Samsung's MU6300 Series is available in six screen sizes:
• 40-inch (Samsung UN40MU6300), $549.99 MSRP
• 43-inch (Samsung UN43MU6300), $599.99 MSRP
• 50-inch (Samsung UN50MU6300), $749.99 MSRP
• 55-inch (Samsung UN55MU6300), $799.99 MSRP
• 65-inch (Samsung UN65MU6300), $1,199.99 MSRP
• 75-inch (Samsung UN75MU6300), $2,499.99 MSRP
Each of the MU6300 TVs features Samsung's "dark titan" metallic finish with a V-shaped stand and flat-panel screen. For connectivity options, you'll get three HDCP 2.2-compatible HDMI inputs, two USB inputs, shared component/composite inputs, coaxial, and a LAN (ethernet) input.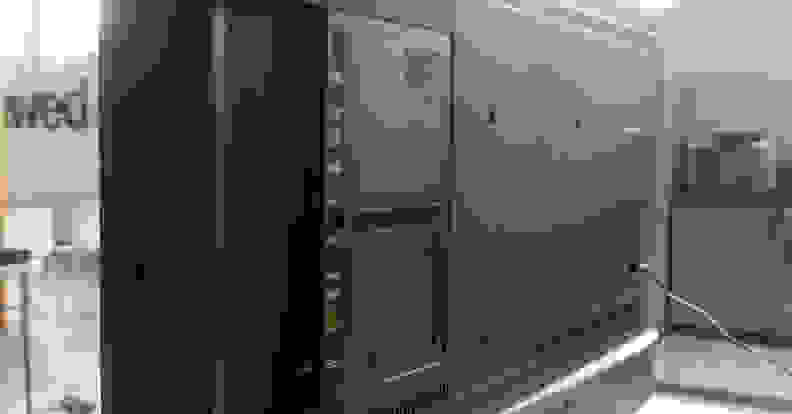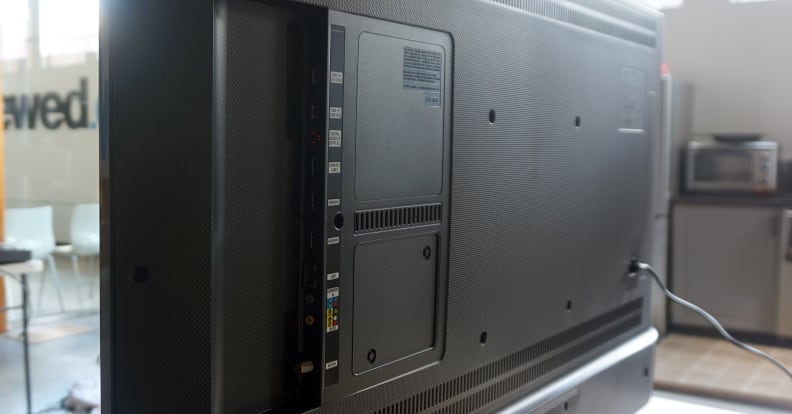 The TVs also feature quad-core processors to smooth out the "Smart Hub" experience, game mode options for decreasing input lag, and digital (optical) audio out. As part of Samsung's "MU" UHD lineup, the MU6300 TVs also feature HDR compatibility and 4K resolution.
We bought the 43-inch MU6300 new from Amazon, and ran break-in patterns on the screen for about 12 hours prior to testing and evaluation. While I haven't found explicit confirmation, testing revealed that the 43-inch model likely uses an IPS style LCD panel, giving it rather poor contrast.
A pretty good-looking TV for what you're paying
As part of Samsung's "6 Series," the MU6300 is one of the company's most affordable 4K/HDR TVs this year—it's about as entry-level as you'll get from Samsung, anyway. But true to the company's focus on not cutting corners, the MU6300 is still a decent-looking TV. You won't be blown away by black plastic bezels, of course, but the V-shaped gunmetally stand ain't half bad. The MU6300 looks basically identical to last year's KU6300, for reference.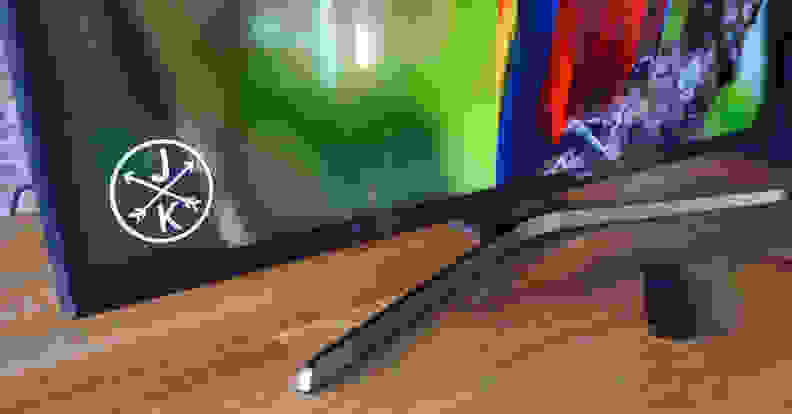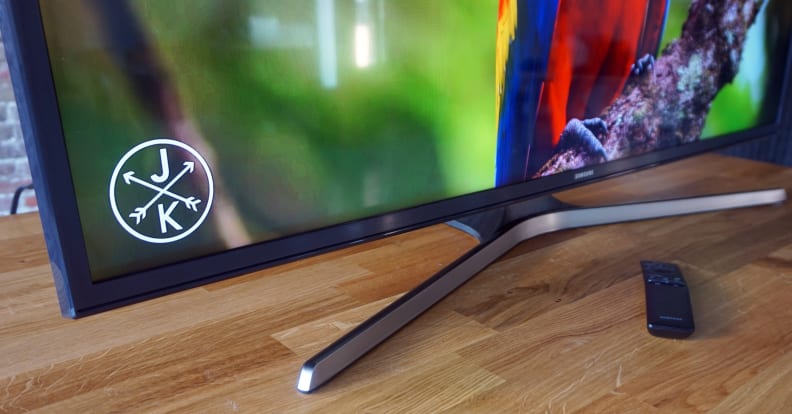 Connectivity is generous enough for this price: three HDMI 2.0 inputs, two USBs, and all the standard component, coaxial, etc. The audio output options are a bit scarce. You really only get HDMI ARC (audio return channel) and optical, but that's enough to hook up a soundbar or run to an AV receiver at least.
The MU6300 includes the minimalist Samsung remote, batteries, and splitters for the composite/component inputs. It uses a standard 400x400 VESA mounting system, and overall is very par for the course as entry-level Samsung TVs go. That said, it's still a handsome set.
Unfortunately, the baseline picture quality is poor
A TV's contrast—a measure of how bright it gets, and how dark its shadow tones are—is the key ingredient to a good picture. Excellent contrast is the key reason why OLED TVs look so good, and I was expecting decent results from the MU6300 series in line with last year's KU6300 series.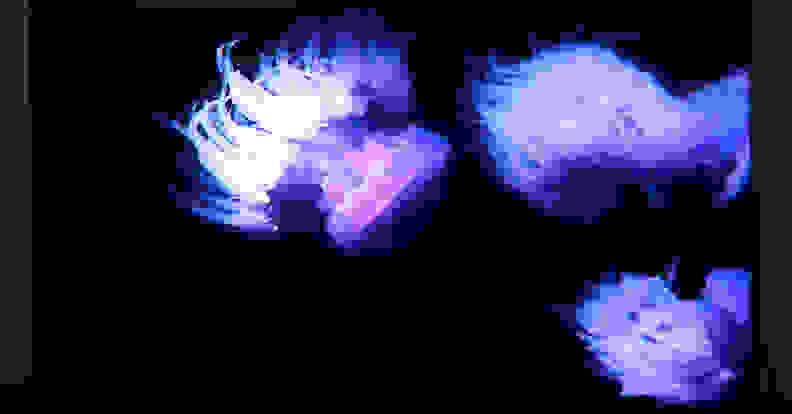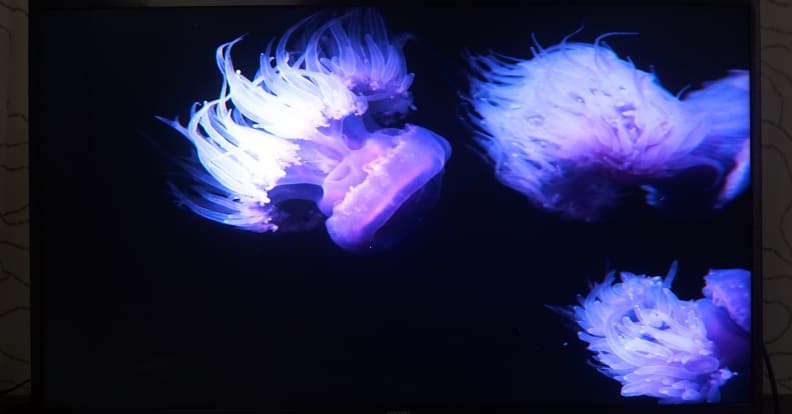 Unfortunately, our 43-inch test sample just didn't pull its weigh in this regard. In fact, I'd even go so far as to call it notably disappointing. With the TV in Movie mode and taking black/white measurements using the standard ANSI checkerboard pattern, I measured black levels around 0.175 nits and reference brightnesses at about 190 nits, giving the MU6300 a contrast ratio less than 2,000:1.
While that brightness is plenty for most rooms, and is good for Movie mode (which is generally appropriate for a dimmer, theater-style room), a black level brighter than 0.10 is pretty unacceptable by 2017 standards.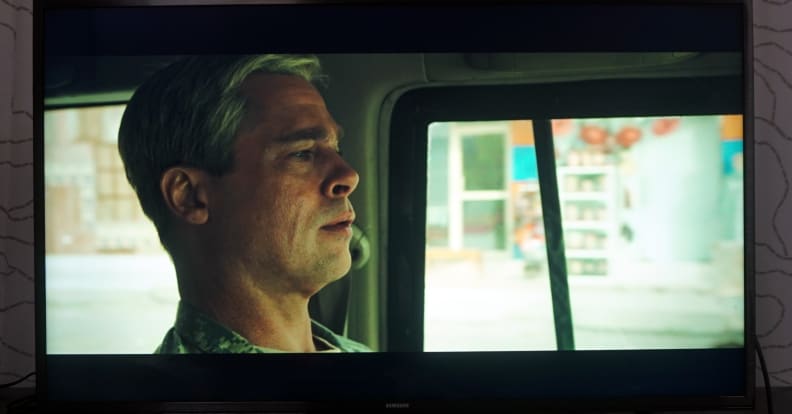 Watching HDR content doesn't improve anything. The same measurements in HDR mode yielded 0.217 and 236.70 nits, respectively. This black level is too bright for most rooms, and the brightness isn't nearly high enough for convincing, high-quality HDR content.
Overall, whether you're watching regular content or something in HDR, you're probably not going to be super satisfied with the contrast and apparent depth.
Respectable standard color performance, but it lacks the scope for HDR
As other reviews have noted, the MU6300—like most modern Samsung TVs—delivers accurate enough color out of the box that you'd be hard-pressed to complain.
Primary (red, green, blue) and secondary (cyan, magenta, yellow) colors are the proper hue and saturation, meaning content is going to look balanced and inviting, and you won't have any trouble with trickier renderings like skin tones.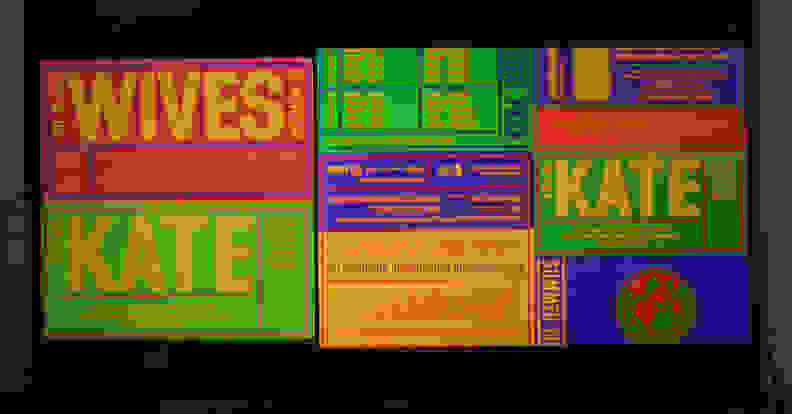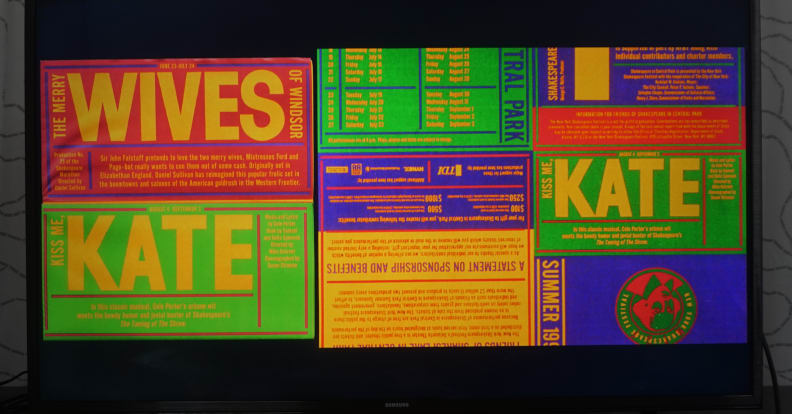 That's the normal case for HDR-compatible TVs, however. Where this one falls short is in adding enough color to HDR content to make it look/feel like an improvement over standard content. The biggest advantage to getting an HDR TV is the promise of much higher general contrast/brightness (hence the moniker "high dynamic range") and also color. A fully compatible HDR TV should deliver about 25% more color than a standard set.
Unfortunately, the MU6300 delivers more like 5% more, which makes it rather disappointing as an HDR set.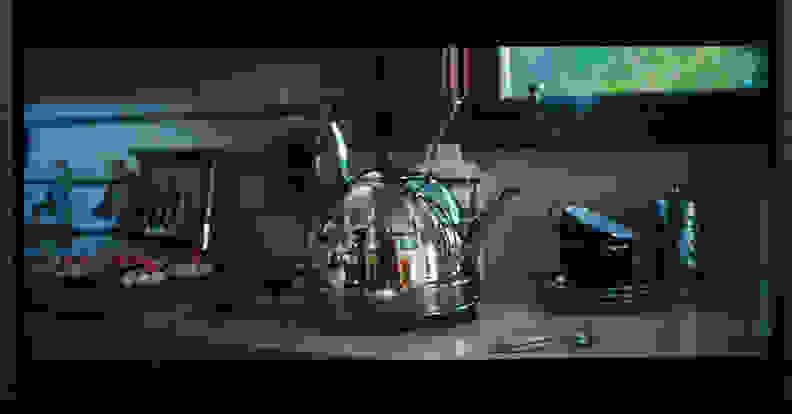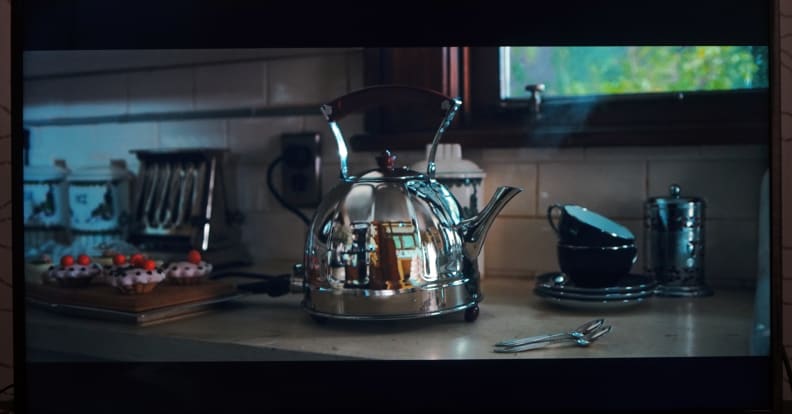 No, unless you find it at a serious discount
When we test TVs, regardless of price and pedigree, we're looking for four major aspects of picture quality: high contrast, wide color saturation, accurate hues, and smooth motion. While the 43-inch MU6300 checks off three of the four boxes, it really drops the ball where contrast is concerned. Unfortunately, contrast is generally considered the most important aspect of a good picture.
Avoid the 40- and 43-inch MU6300 TVs, they deliver very shallow contrast.
That said, it looks like the 40- and 43-inch MU6300 TVs likely use IPS panels, while other reviews indicate the 50-inch and larger sizes use VA panels. The VA-equipped sets likely provide better contrast, though we'd bet they're no more viable as good HDR TVs. Avoid the 40- and 43-inch models, as their IPS panels deliver very shallow contrast.
In either case, it's also a very safe bet to simply go with something like the the TCL P Series (2017) or Vizio E Series (2017), both of which are generally brighter and more colorful—the things that'll really help your TV pop in the long run—at comparably lower prices.
Meet the tester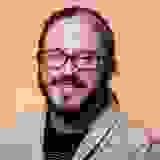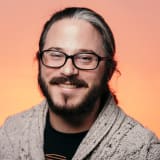 Lee Neikirk
Editor, Home Theater
@Koanshark
Lee has been Reviewed's point person for most television and home theater products since 2012. Lee received Level II certification in TV calibration from the Imaging Science Foundation in 2013. As Editor of the Home Theater vertical, Lee oversees reviews of TVs, monitors, soundbars, and Bluetooth speakers. He also reviews headphones, and has a background in music performance.
Checking our work.
Our team is here for one purpose: to help you buy the best stuff and love what you own. Our writers, editors, and lab technicians obsess over the products we cover to make sure you're confident and satisfied. Have a different opinion about something we recommend? Email us and we'll compare notes.
Shoot us an email