SDR Test Results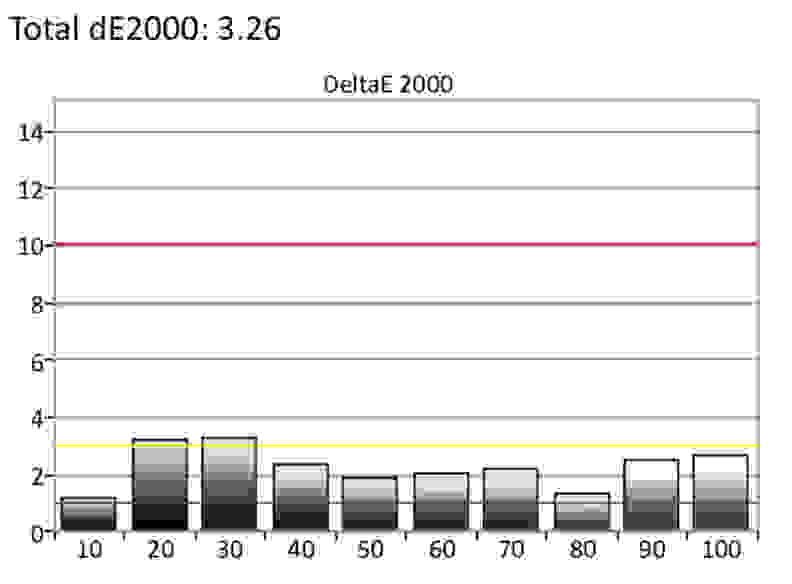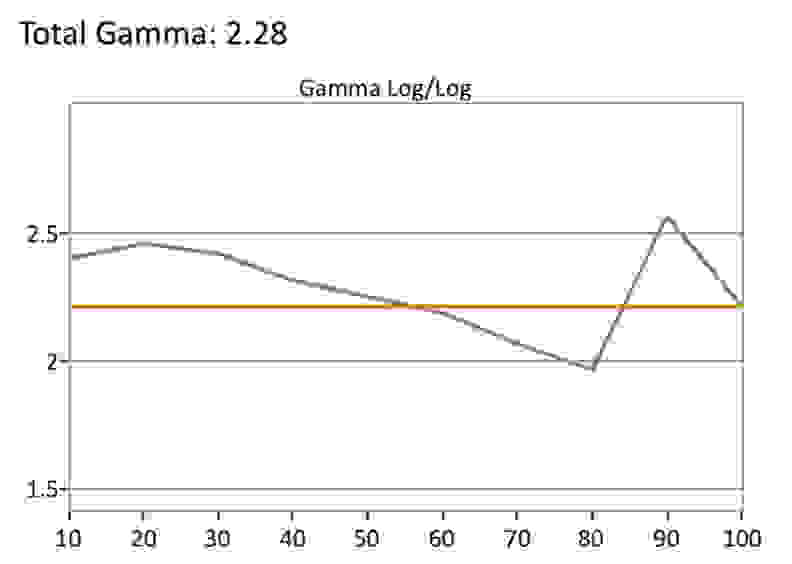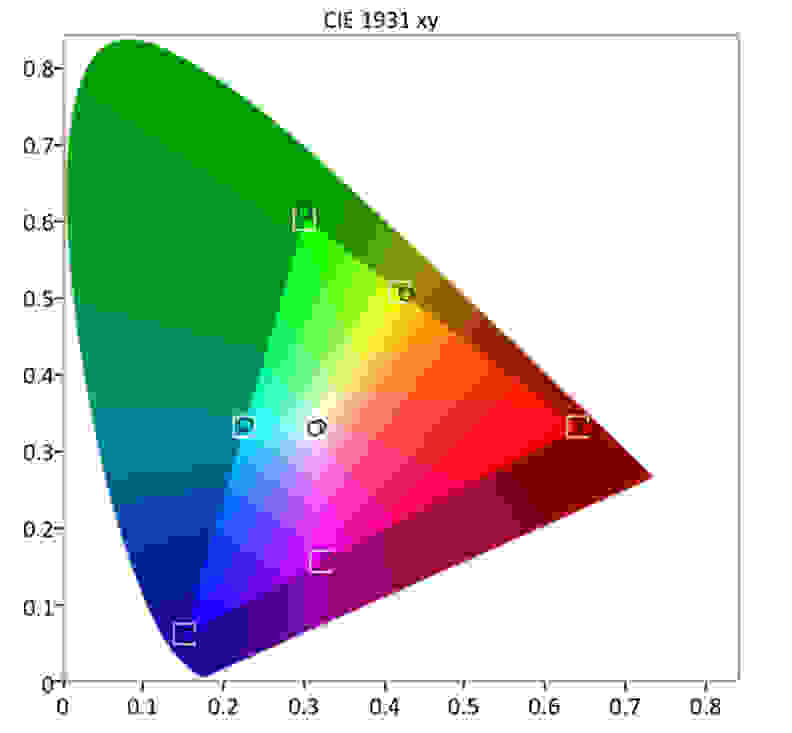 HDR Test Results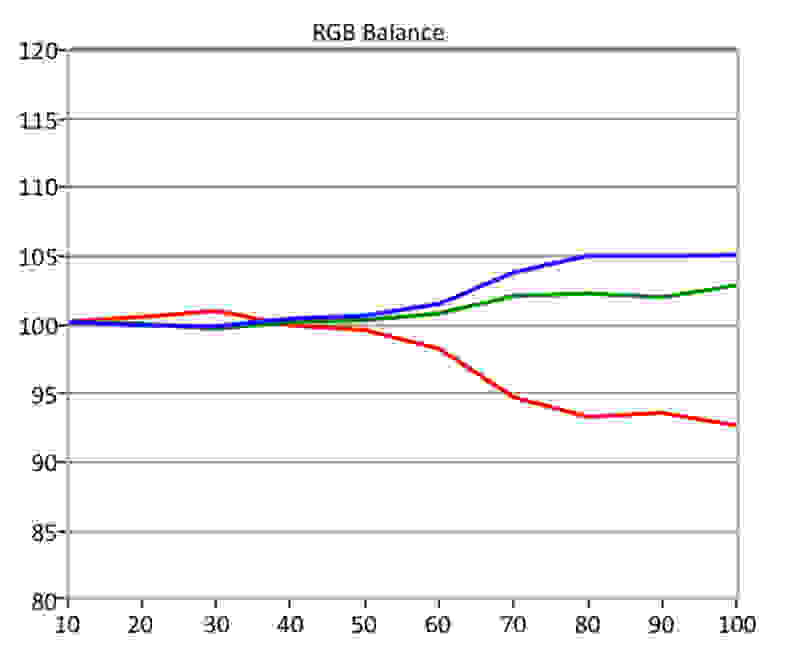 The NU8000 series is available in sizes from 49 to 82 inches and prices from around $1,000 to a few thousands. The NU8000 series wields a focus on delivering a premium 4K/HDR experience at not-insane prices. Unfortunately, you don't get the quantum dot enhanced color/brightness of the 2018 "QLED" models here, but the TV's design, picture enhancements, and smart features are still heavily polished.
Overall, the NU8000 is a commendable TV, and it's especially good if you really want great motion. But its edge-lit setup spells a bevy of black level-related issues, and it's a little expensive for the performance you're getting. If you want this stylish Samsung, we recommend waiting for later-in-the-year price drops.

Samsung's NU8000 series is available in five screen sizes:
• 49-inch (Samsung UN49NU8000), MSRP $999 ($899 currently)
• 55-inch (Samsung UN55NU8000), MSRP $1,199 ($1,099 currently)
• 65-inch (Samsung UN65NU8000), MSRP $1,699 ($1,599 currently)
• 75-inch (Samsung UN75NU8000), MSRP $2,999 ($2,799 currently)
• 82-inch (Samsung UN85NU8000), MSRP $4,999 ($3,499 currently)
As you can see, there are some pretty big price differences between the sub-$1,000 49-inch NU8000 and the gigantic 82-inch NU8000, but other than screen size differences the TVs all share a core collection of basic specs:
• 4K (3,840 x 2,160) resolution
• High Dynamic Range (HDR10) compatibility
• 120 Hz native refresh rate
• Samsung Smart Hub smart platform
• Edge-lit LED backlighting
We received our 65-inch NU8000 TV on loan from Samsung, and gave it 24 hours of warm-up and "settle" times prior to running tests and evaluating its functionality and picture quality.
Generally, picture quality is really good
If there's one thing I can say about Samsung's 4K/HDR TVs year over year, it's that they're consistent. While most of them, including the NU8000, use edge-mounted LEDs (edge-lighting), which typically performs worse in some key areas than the other LED TV backlight situation, full-array backlighting. However, Samsung's dimming system is finely tuned enough that the NU8000 skirts many of the usual hurdles associated with it.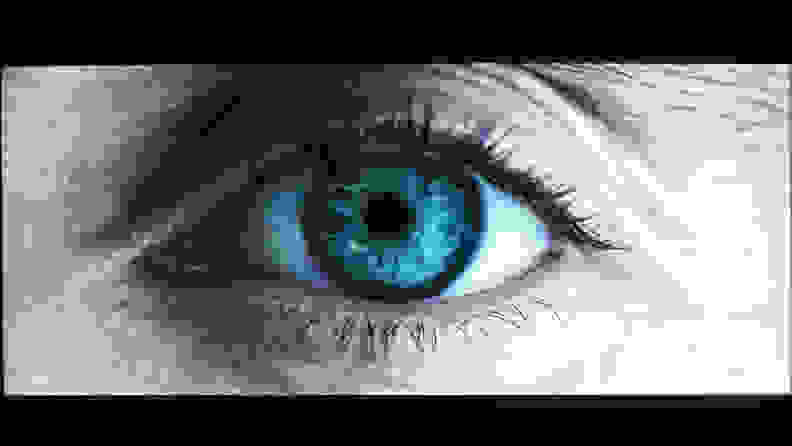 The good news is that, in standard (SDR) mode, I barely noticed any instances of flashlighting (LED light bleeding into dark/black areas of the screen), and very consistent black levels across APL. The drawback, if there is one, is that the NU8000's contrast results (in Movie mode), while satisfactory, aren't amazing.
If you're looking for a balanced, realistic, accurate picture, the NU8000 doesn't disappoint.
I measured a black level of 0.05 nits (which is great for an edge-lit LED TV like this) coupled with a reference brightness of 197.20 nits, which is plenty of brightness for SDR ranges. The TV also delivers accurate grayscale neutrality and rec.709 (standard range) color. If you're looking for a balanced, realistic, and accurate picture, the NU8000 doesn't disappoint.
A good choice for reliable HDR
High Dynamic Range is a big reason to upgrade your TV. The new format is carving itself an ecosystem by way of 4K/HDR graded Blu-rays and content on Netflix, Amazon Video, and in video games. The takeaway with HDR (whether it's HDR10 or Dolby Vision) is that it requires TVs to be both brighter and more colorful than in the past.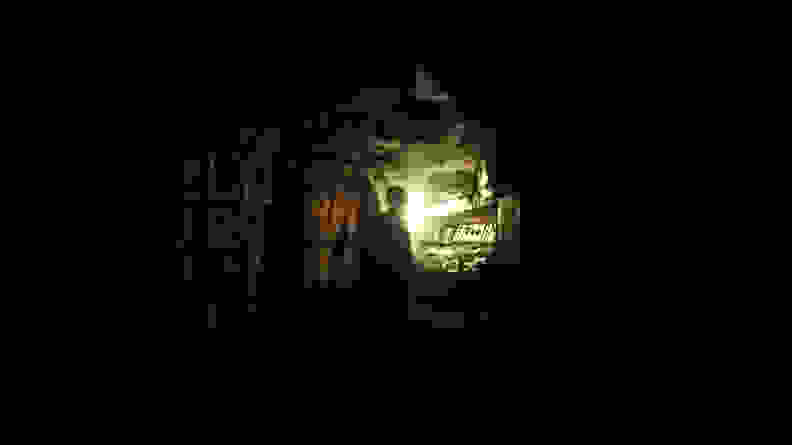 This is another choice where the NU8000 won't let you down. While its black level suffers a bit during high brightness scenes (in a dark room, you will notice failures in the dimming system here and there), I measured a respectable 700 nits during HDR testing. This was coupled with a traditionally poor black level around 0.1 nits, but because of how the eye resolves contrast, it's not an obvious flaw at all.
Likewise, during HDR content the NU8000 delivers respectable color saturation. Test results indicate roughly 93% coverage of the DCI-P3 (HDR) color space, which is in line with expectations for most premium 4K/HDR sets you can buy.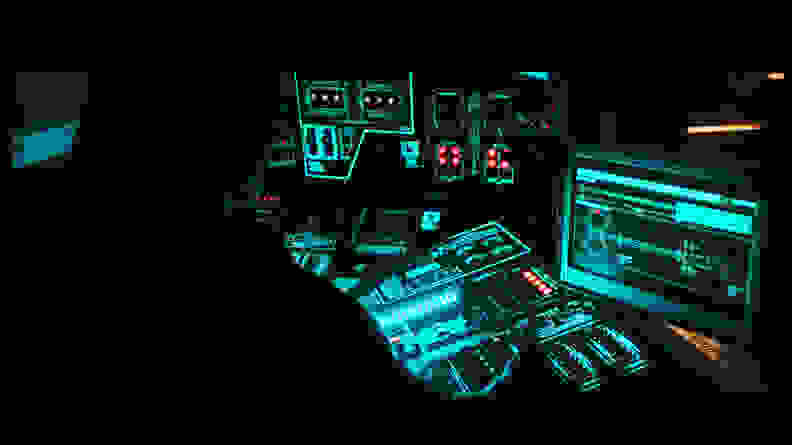 I watched Alien: Covenant on 4K/HDR Blu-ray, and the test results were very apparent during playback. Michael Fassbender's striking blue eyes were crisply colored and sharp, and the lights of the crew vessels stood out bright and vivid against shadowy metal corners. The blue-green array of the command consoles were particularly rich, and the details during the scene where the airborn alien lifeform burrows into an ear canal actually made me squeamish.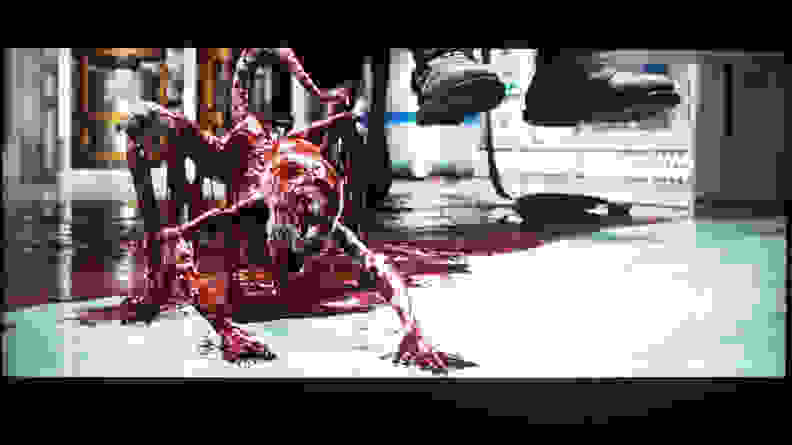 Every now and again, the black letterbox bars above and below the screen (during 16:9 Blu-ray content) were interrupted by light, but generally, even in a dimmer viewing environment, the NU8000 holds up. The black levels aren't impressive, but they at least stand in as a good base for the TV's winning levels of brightness and color.
Native 120 Hz means very reliable motion
One of the best things about the full NU8000 series lineup is that every TV has a native 120 Hz refresh rate. This means reliable motion performance across pretty much all content types: streaming, Blu-rays, video games, cable, you name it.
Blu-rays are judder free, and Samsung's motion suite includes a backlight scanning option.
The 120 Hz panel not only allows 24fps Blu-rays to play back judder-free, but Samsung's motion suite includes a backlight scanning option, which flashes the backlight at imperceptible speeds, producing intermittent black frames that reduce motion trailing at some cost to brightness.
Loving the design this year
Samsung never skimps on design, but the NU8000 is a particularly good-looking TV. Thanks to its space-saving edge-LED array, it's got a stylishly thin profile from the side, as well as narrow bezels and a very handsome stand with a tiny footprint.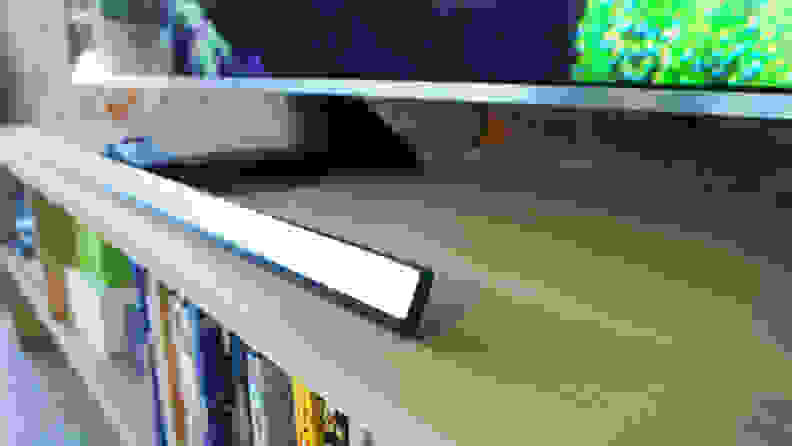 You won't get the "OneConnect" box—Samsung's proprietary external audio-video mainboard—with the NU8000, but you do get the "OneRemote." It's a tiny remote control that's extremely minimalist and stylish, like the TV itself. Every function has been reduced to six buttons, two rockers, and a central navigational dial. Dig it.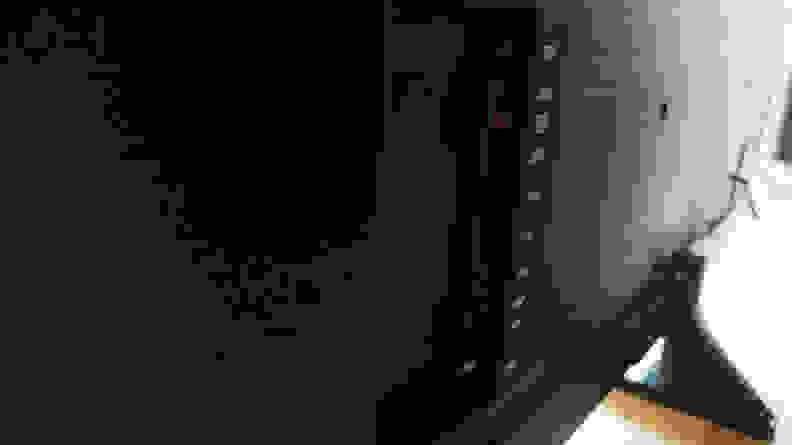 Finally, you get plenty of connectivity options, too. Four HDMI 2.0 compatible inputs, two USB 2.0 inputs, LAN/ethernet input, a coaxial jack for cable/antenna, a splitter for component/composite input, and optical audio out. The ports are tucked away on the back of the TV. Alongside the power cable, they're all that interrupts the wholly smooth, high-quality black plastic chassis.
Black levels could be better across the board
For being an edge-lit TV that hits HDR brightnesses around 600/700 nits, the NU8000's black level integrity could definitely be a lot worse. While its HDR black levels are pretty poor by traditional standards, they're less noticeable when matched against such bright specular highlights and midtones, especially in a normally or brightly lit viewing environment.
But the dimming, while solid, doesn't always do its job. When David is teaching other David to play the flute in Alien: Covenant: (amazing scene), their dark clothing is juxtaposed against a very bright crystalline light source, and the details of said clothing look pretty washed out. Details in the folds and fabric are obscured beneath the brightness of the TV's black level.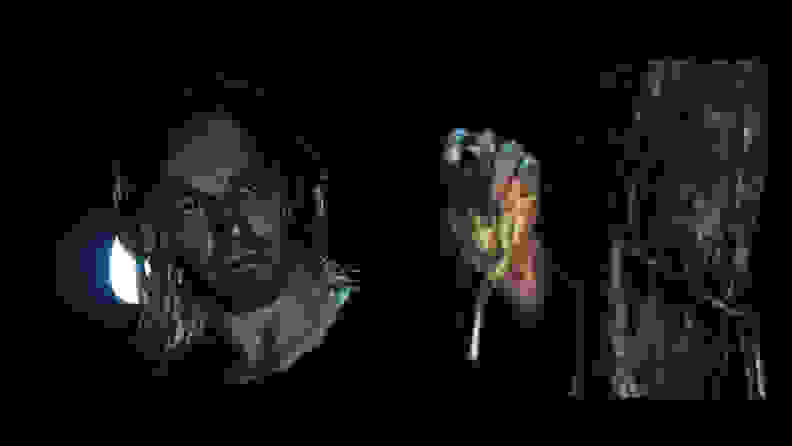 It's distracting for seasoned TV critics, but I'm betting a lot of people wouldn't notice. However, if you're picky, instances of this could really bother you. I'm okay with full chunks of obscure black shadows as directorial decisions dictate, but when they're glowing like embers on their last life, it's pretty annoying.
Black levels can be very inconsistent across APLs
Not to keep harping on this TV's black level, but it is a bit of a stumbling block for it. When measuring SDR black level on a 90% black screen, I got a very low 0.036 nits. When measuring a 10% black box, I got 0.08 nits. While these are both good numbers contrasted with bright highlights, they are magnitudes brighter/darker than one another if put side by side.
That means that occasionally, when stepping out of the "bottom" black to dark, dark grays or even midtones, the TV occasionally obscures details, as mentioned above.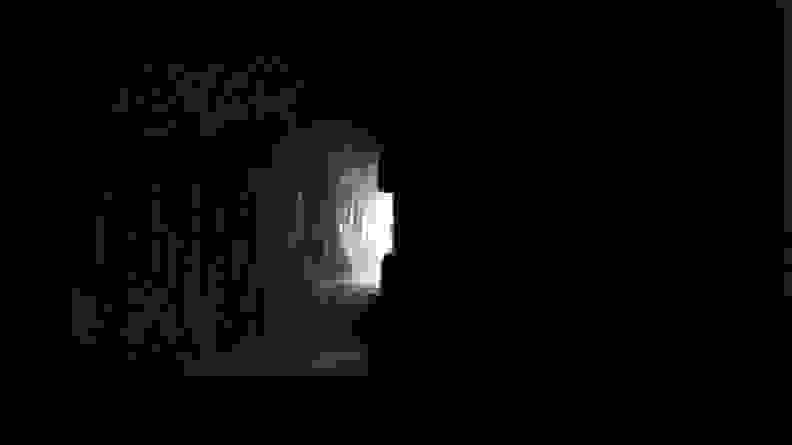 Viewing angle is very poor
The NU8000 has a lot of hurdles where horizontal viewing angles are concerned. It uses a VA panel, which already has worse lateral light effusion than an IPS panel. But it's also edge lit, meaning light is shining from the sides inward in paths rather than from the back forward to the viewer's eyes. Finally, it must be judicious and delicate with its dimming.
Case in point, I measured a total viewing angle of 12.35°, which is less than half of the ideal viewing angle for LED TVs.
Yes, if want something particularly stylish and smooth
The NU8000 is, by all accounts, a solid TV. It's very bright, richly colorful, super sexy, and its smart features—while not exciting enough to go into detail on—are reliable and actually pretty "smart," as TVs go. The whole package is sleek, attractive, and has plenty of good details.
That said, the price tag (around $1,500) is a little much for what you're getting performance-wise. The 65-inch TCL 6 Series gets you arguably better performance for $500 less. The NU8000 wins where motion and brightness are concerned, but all of its black level/dimming concerns are trounced by the TCL's full-array local dimming. (Samsung: take the hint)
Still, if you're not planning on watching in a very dim or dark room, and you want this TV for its razor-sharp style and superior 120 Hz refresh rate, I'm not going to judge you. You're paying for much of Samsung's better picture quality and feature points for 2018, but not paying extra for the "QLED" enhancement. Just keep in mind the prices for all the screen sizes will probably drop later this year.
Meet the tester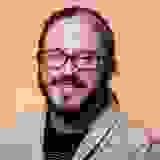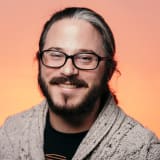 Lee Neikirk
Editor
@Koanshark
Lee has been Reviewed's point person for most television and home theater products since 2012. Lee received Level II certification in TV calibration from the Imaging Science Foundation in 2013. As Editor of the Home Theater vertical, Lee oversees reviews of TVs, monitors, soundbars, and Bluetooth speakers. He also reviews headphones, and has a background in music performance.
Checking our work.
We use standardized and scientific testing methods to scrutinize every product and provide you with objectively accurate results. If you've found different results in your own research, email us and we'll compare notes. If it looks substantial, we'll gladly re-test a product to try and reproduce these results. After all, peer reviews are a critical part of any scientific process.
Shoot us an email