Aside from its plasma display panel, the E8000 mirrors all of the ES8000's excellent features: voice and gesture controls, full-HD 3D, Smart Hub, and Samsung's new Smart Touch remote. The E8000 also has a wide viewing angle and some of the best color reproduction we've ever seen. Its MSRP hovers around $2,000, but we found sale prices as low as $1,200.
A semi-thin plasma TV with traditional port placement, as well as a spruced up stand design.
Like so many of the high-end TVs Samsung released in 2012, the PN51E8000 innovates in appearance, but stays conservative where port and on-set control placement is concerned. We noticed it was quite thin for a plasma, possibly the thinnest plasma on the market this year, and is not nearly as heavy as some of the Samsung plasmas we've tested in the past.
A handsome TV that looks modern without being obtrusive.
Its stand is identical to the ES6500 series' stand: an X-shaped metal platform that serves to adequately balance the TV while innovating beyond the usual black rectangle. Beyond the stand's shape, the PN51E8000's inputs and ports are located within the now familiar L-shaped cutout on the back, left side of the TV, and its on-set controls are allocated to a Jog Stick on the bottom of the bezel.
For ports you've got 3 USB inputs (for flash drive, portable HDD, etc.), 3 HDMI inputs, and a shared Component/AV input. The EX-LINK input is a dedicated port for software upgrades. You've also got the option to run a wired internet signal, via Ethernet cable, and a dedicated jack for cable/antenna input (for broadcast content). Finally, a digital audio out allows the integration of a surround sound system, whereas DVI audio in will route the audio output from the connected DVI device to your TV's speakers.
Overall, it's a handsome TV that looks modern without being obtrusive.
Samsung's 2012 menus look good, and the all-inclusive Smart Hub is still the best smart platform available.
The PN51E8000's menus (Picture, Sound, Network, etc.) haven't been changed from previous Samsung TVs this year, which is fine by us. They're an azure-colored stack of information that lines up along the left-hand side of the TV's screen, allowing for a real-time view when changing picture options like aspect ratio or picture sharpness. It's nothing innovative, but it works well enough that we don't think the E8000 would benefit from new menus.
The real show-stealer here is the Smart Hub.
The real show-stealer here is the Smart Hub, Samsung's headquarters for all of their internet content. The Smart Hub, a huge feature of Samsung's 2012 TV line-up, is packed full of streaming TV and movies, free 3D content, and a solid web browser, as well as some useful (or at least entertaining) apps like Fitness and Family Story. The Smart Touch remote makes navigating the Smart Hub and the web browser a much easier task; the selections offered by Netflix and Hulu Plus are just as easy to access as your personal media in the AllShare menu.
The Samsung PN51E8000 is a strong performer beneath its various, spotlight-stealing extra features.
While its maximum contrast ratio was a little small for what we've come to expect from plasma TVs, the E8000 tested with excellent color temperature integrity and an absolutely spot-on color gamut. That means the colors you see on the screen are the exact colors you were meant to see. The E8000 also proved easy to calibrate, and the screen even makes use of the kind of energy saving technology that helps keep your power bill a little lower.
The only drawback we found in the area of screen dynamics was slightly blurry motion during complex, fast-action content—a minor flaw shared with other Samsung plasmas. The contrast ratio wasn't exceptionally good, but a wide viewing angle means you can watch the E8000 from nearly anywhere in the room.
Overall, the E8000 has no major faults, lots of strengths, and delivers flagship quality at a flagship price. Hard to argue with that logic.
Samsung's 2012 TVs are making use of crisp, crosstalk-free 3D technology.
The E8000 delivers.
3D still has a long way to go before it will be the preferred method of viewing content. In many respects, it's still a marketing gimmick. But Samsung's native, HD 3D is getting very close to being a top selling-point for their TVs. There are a few things we look for: immersive full 3D, a useful 2D-to-3D conversion option, and comfortable, wearable glasses. The E8000 delivers on all three points.
In fact, out of all the TV manufacturers we've encounterd during our quest to sort out a year's harvest of televisions, Samsung and LG seem to have the firmest grasp on making 3D content immersive and convincing. Samsung also wins points for making use of comfortable, lightweight 3D glasses that are as light as passive models, but with the fluid, quality 3D of active shutter shades.
Samsung's E8000 plasma television delivers top-notch performance in every area.
The Samsung PN51E8000 is a welcome entry to Samsung's excellent plasma line-up. In fact, it's the best TV we've reviewed in 2012. By far its standout quality is excellent color production. Whether viewed in 2D or 3D, the E8000's color temperature, color curves, and color gamut results were extremely good. While it didn't have the impressively deep blacks of other plasmas we've tested, its maximum contrast ratio—2775:1—is still above average, and should prove suitable for almost any viewing purpose.
Speaking of 3D, we were pleased to see that not only is Samsung's 3D still as good as it was when we tested the LCD ES8000, it has now been implemented in just as immersive a fashion while still managing to preserve a modicum of the TV's 2D color/contrast performance. This, dear reader, is a rare occurrence.
The E8000 offers decent menus and ample interfacing options, such as fairly accurate voice and motion commands. It features the same dual-core processing showcased on the ES8000 series, which gives you ample speed to navigate Samsung's content-heavy, intelligently arranged Smart Hub at a whim. Other menus haven't changed for 2012. That's a good thing, as they remain easy to navigate and sort through.
The PN51E8000 is an excellent television, with a huge slew of extra features, and just as much solid core performance. It may be expensive, but we feel it's well worth the $2000+ MSRP.
The Samsung PN51E8000 tested with excellent color accuracy, a decent contrast ratio, and decent (slightly flawed) motion performance. It's one of the highest performing televisions we've had in the labs all year and Its perfect color gamut and giant viewing angle are worth discussing.
A perfect color gamut is something we rarely see.
A television's color gamut is a visual representation of the millions of colors it can display and their accuracy against the international standard for HDTVs (called rec. 709). An accurate color gamut ensures the integrity of whatever content you're watching or playing back.
That the E8000's color gamut is perfectly matched to the rec. 709 color gamut is a testament to the set's quality. Its red, green, blue, and white points are perfectly matched to the ideal, meaning that it displays its millions of colors with a flawless accuracy. This is a tremendously impressive result and one that we rarely see. More on how we test color performance.
This exceptional viewing angle means you'll be watching the E8000 with lots of friends.
Viewing angle is a very important aspect of a television's screen quality, one that often goes overlooked in the relentless pursuit of color and contrast perfection. While viewing angle may not seem important (why wouldn't you simply watch from directly in front of the TV?), it becomes more important within the context of unexpected or out of mind daily activities. A wide viewing angle accords a flexibility of use to television owners and watchers, plus it gives you more architectural freedom in where you place the TV and even in the size of the room.
For this reason, we were pleasantly surprised to test the E8000's viewing angle at a whopping 89.97° from center to either side; in short, you could comfortably wall mount this TV beside a football field and watch without loss of contrast from around either end zone. The E8000's huge viewing angle makes it as flexible and practical as it is scientifically sound in its production of color, which is a stellar combination. More on how we test viewing angle.
Meet the tester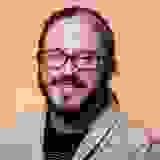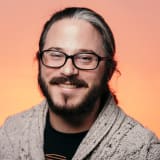 Lee Neikirk
Editor
@Koanshark
Lee has been Reviewed's point person for most television and home theater products since 2012. Lee received Level II certification in TV calibration from the Imaging Science Foundation in 2013. As Editor of the Home Theater vertical, Lee oversees reviews of TVs, monitors, soundbars, and Bluetooth speakers. He also reviews headphones, and has a background in music performance.
Checking our work.
We use standardized and scientific testing methods to scrutinize every product and provide you with objectively accurate results. If you've found different results in your own research, email us and we'll compare notes. If it looks substantial, we'll gladly re-test a product to try and reproduce these results. After all, peer reviews are a critical part of any scientific process.
Shoot us an email