We were extremely impressed with the E7000's screen performance: Its viewing angle is huge and it has great motion. While it tested with worse color accuracy than the E8000, it's still one of the best TVs to hit our labs all year.
The E7000 is both modernistic and practical.
Samsung's design schematic for this year's plasmas allows them to be relatively thin, fairly lightweight, and flexible, staying right in line with the aesthetic ideal we've seen from so many of its LCDs. In short; the E7000 is a handsome TV.
Considering that all of Samsung's 2012 TVs have followed the same sensible layout for on-set control and port placement, we concluded rather quickly that the PN60E7000 is on the smarter side of the design spectrum shortly after assembling it.
Samsung's software menus and the Smart Hub are still knocking it out of the park.
Samsung's Smart Hub is easily one of the best smart platforms available on the market right now.
If there's one thing Samsung does with consistent excellence, it's bringing TVs to life with user-friendly menus, easily accessible content, and very well explained set-up procedures. We're very fond of Samsung's software. Each click of the remote to adjust volume or jump to a heading in a menu is heralded by a soft 'ping;' the TVs have more sound effects than some early Nintendo games, but it never becomes annoying. The menus themselves are very well organized and should be a breeze to figure out no matter your HDTV experience level.
Perhaps the best example of this approach is found in Samsung's Smart Hub, which is easily one of the best smart platforms available on the market right now. We're not crazy about internet-enabled or app-heavy TVs, as a rule, but feel the Smart Hub could make a believer out of anyone. It's got a huge supplement of apps, tools, and access to streaming content without being heavy-handed or overly complex.
While color is good, motion performance is near-perfect
When we tested the flagship E8000 a few months back, we discovered that, on top of being loaded with features, it was also a superb performer in the important areas of contrast and color. The PN60E7000 is a little less feature-heavy and is supplanted by the more expensive E8000 in the realm of color accuracy. While it's a solid performer all around, its best assets all fall into the category of screen performance—viewing angle, motion, and uniformity.
The PN60E7000 tested with some of the best motion we've seen.
The PN60E7000 tested with some of the best motion we've seen since its big brother hit the labs a few months ago. Moving pictures depicting face details, hatched brickwork, lattice, and shafts of sunlight were completely blur free without motion assistance. A more complex montage of banded, monochrome pixels maintained its crispness throughout a full range of motion, and eschewed those pesky artifacts we almost always see. A brilliant result.
Samsung's 3D is consistently high quality—even the free 3D content within the Smart Hub looks good.
So far, our experience with Samsung's 2012 TVs has shown us a consistent quality of 3D imagery. That's not to say it's perfect—for example, the default depth of field is a little on the "shallow" side when compared to IMAX 3D, with one advantage being that this eliminates most crosstalk. On the whole, 3D looks good most of the time and is a positive addition to the E7000.
My one complaint would have to be filed with the included glasses. While it's a nice touch to get two free pairs, I wish Samsung had followed the design schematic for the LCD variant of their 3D glasses. The included glasses are more square, and very flat, leaving little room for spectacles. They're also made of a harder plastic that grows uncomfortable pretty quickly.
A wide spectrum of versatility cements the PN60E7000 as a great TV.
Being a plasma, the E7000 provides deep blacks and smooth motion, without being bulky and cumbersome like the plasmas from yesteryear. It swivels and is easy to interface with and use. While its color accuracy wasn't as good as we were expecting it to be, we also had very high expectations, and the E7000 is still miles ahead of a lot of plasma TVs on the market right now.
The PN60E7000 (MSRP $2529) may be a touch expensive, but it's large enough to serve as a decent home theater hub. Video game fans should keep an eye on this one: It tested with very good, blur-free motion and its Game Mode function all but eliminates input lag. Between the 3D immersion, Samsung's excellent Smart Hub, and this TV's solid performance and interface usability, it's a wise investment.
Within the realm of plasma televisions, the PN60E7000 is a top-notch performer. However, having just come from reviewing Samsung's flagship plasma, the E8000, it didn't look as impressive as it would have. Where the E7000 is not perfect in its color accuracy, its contrast scores were highly impressive and the entirety of its screen performance—uniformity, motion, and viewing angle—deserves praise.
The E7000's massive viewing angle is its greatest strength.
Viewing angle is a very important aspect of any display, but it's especially important for TVs. Almost no one buys a TV without having at least some idea of which room they want to put it in, who's going to be using it, etc. Viewing angle contributes heavily to a TV's flexibility of use, as it directly determines how far from center (90° or perpendicular viewing) one can go before a 50% loss in contrast occurs, causing a lot of content to become distorted beyond the point of being watchable.
Viewing angle is one of the E7000's strongest points. Its total viewing angle is just under 180°, which is nearly impossible to achieve. What this means for the consumer is that you could place the E7000 almost anywhere and still comfortably watch it (except for directly to the side or behind it, obviously). Considering that it also swivels on its base, it would make a perfect centerpiece for a family room. More on how we test viewing angle.
The E7000 tested with a very good color gamut, the most important aspect of its color integrity.
Color integrity is important to everything a TV displays. To determine this, we compare the E7000's gamut to the Rec. 709 standard gamut for HDTV color. As you can see, the E7000's gamut is just about perfect, with mild under-saturation pulling some of the points a little too far from center. Overall, this is a very good result.
Color integrity is important to everything a TV displays. Whether it's an animated TV show or a PlayStation game displaying in 1080p, a TV's ability to display a full gamut of colors will benefit the picture by making it richer: everything from vivid sunlight on a lake to a panoply of shadows under trees will not only look better, it will look closer to what the director or artist intended. More on how we test color performance.
Meet the tester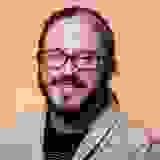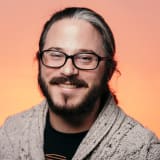 Lee Neikirk
Editor
@Koanshark
Lee has been Reviewed's point person for most television and home theater products since 2012. Lee received Level II certification in TV calibration from the Imaging Science Foundation in 2013. As Editor of the Home Theater vertical, Lee oversees reviews of TVs, monitors, soundbars, and Bluetooth speakers. He also reviews headphones, and has a background in music performance.
Checking our work.
We use standardized and scientific testing methods to scrutinize every product and provide you with objectively accurate results. If you've found different results in your own research, email us and we'll compare notes. If it looks substantial, we'll gladly re-test a product to try and reproduce these results. After all, peer reviews are a critical part of any scientific process.
Shoot us an email