The 64-inch H5000 minced our lab tests, proving that plasma tech still has plenty to offer. Deep black levels, a wide viewing angle, and beautiful colors mean a lot of picture quality value from this TV.
The $2,000 price tag is fair, but for $1,300 online, the PN64H5000 is an absolute steal. It may not dabble in smart features or tinker with 3D, but it's a great choice for consumers seeking the simplest approach to picture quality in a big screen.
As we expected, the Samsung PN64H5000 bested most of our tests with ease. It's not on par with some of last year's best plasma TVs, but it's a proud descendent of the excellent Samsung F8500 nonetheless.
Testing revealed huge contrast, owing mostly to very impressive black levels, and more overall luminance than usual for a plasma. As expected, this TV produces rich, accurate color, and the formidable 600 Hz sub-field motion characteristic of plasma TVs. Last but certainly not least, you'll be able to watch from all over the room—the viewing angle is effectively a full 178°.
Plasma ain't dead yet.
Picture quality aficionados were greatly saddened by Panasonic's exit from the plasma business last year, but Samsung makes a solid plasma, too—and the H5000 is one of them.
Time in the lab revealed stellar black levels, just about on-par with last year's F8500. In fact, while it's not as bright as the F8500, the H5000 produces terrific contrast overall, in part thanks to the addition of Samsung's Black optimizer mode. Viewers can expect truly deep shadow tones and a decent amount of peak luminance.
The H5000 has commendable color production—colors look especially rich and vibrant.
This TV also has commendable color production, matching the international standard for HDTV almost to a letter. Primary and secondary colors look especially rich and vibrant—just don't sit too close to the huge screen, lest you be distracted by the dithering that's natural to the way all plasma TVs work.
In short, this TV's picture is praiseworthy from top to bottom. The H5000 may be quite simple as a whole product, but it wins repeatedly on the picture quality front. A wide viewing angle and smooth motion seal the deal. If you're just looking for good, reliable performance, keep an eye on this one. Just keep in mind that you'll need a good deal of control over the light in the room—the H5000 is a little on the dim side (compared to modern LED LCDs), so tons of ambient light or sunlight will ruin your fun.
The PN64H5000 has plenty of calibration controls for an entry-level TV: a gamma pre-set, plus both 2- and 10-point white balance settings. It's missing a CMS (Color Management System), but it didn't need it—the color is fairly spot-on already.
We calibrate each TV to "home theater" output, meaning a room with no or very little light. I aim to set the peak luminance of each TV to around 40 fL (about 120 cd/m2 ), and to set a gamma correction curve of 2.4.
One place where this plasma struggled a bit was gray neutrality at 10 and 20 IRE, where the sub-pixel balance tended to shift often. Otherwise, the H5000 was very easy to calibrate. I ended with a gamma of 2.39, which is quite close to the 2.4 ideal, and less grayscale error than I started. Below, you'll find my final calibration settings alongside Samsung's pre-sets in the Cinema picture mode.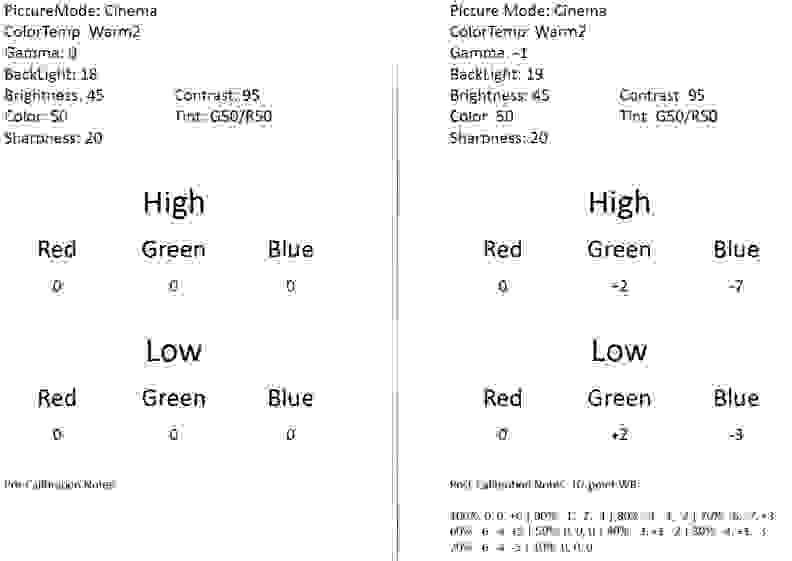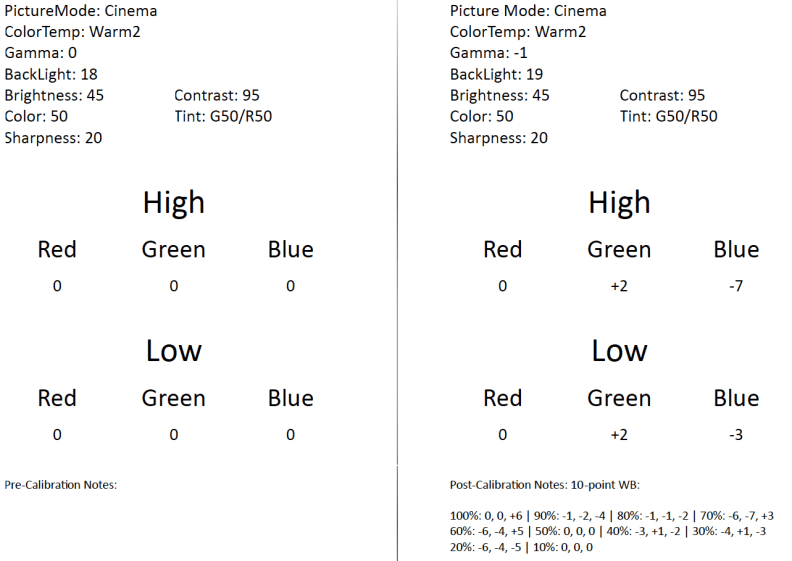 Contrast performance—the differentiation between the darkest and brightest elements on-screen—is where the H5000 really excels. I tested a commendable black level of 0.008 cd/m2 , which is the same as last year's F8500 flagship plasma. Using the same ANSI checkerboard pattern, I measured a 100 IRE luminance of 73.03, which gives the H5000 a healthy contrast ratio of 9128:1.


Basic as they come
For all of its picture quality strength, the H5000 is severely bare bones on the outside. Samsung's X-shaped stand makes a return this year, providing four black feet for the panel to balance and swivel upon. Users will find on-set controls and video connection ports on the back of the TV. This is an entry-level model, so the options are limited to two HDMI, one USB, and a shared component/composite cluster. Rounding out the humble ensemble is a standard infrared remote—simple, but it does the job.
The H5000 is just as simple from a software perspective. In the picture menu, you'll find basic controls for cell light, contrast, brightness, and color. There are more advanced controls deeper in the menu: two- and 10-point white balance and a gamma pre-set selector. Of note is Samsung's Black optimizer mode, which allows you to set the panel's overall light output for a bright or dark room.
Our viewing angle test measures the extent that a TV's picture quality degrades at horizontal off angles. Most plasmas do very well here, and the H5000 was no different: You can expect a total viewing angle of 178°, or ±89° from the center to either side of the screen. This means whether you wall-mount the TV or set it up on a table, viewers will be able to enjoy the picture from all over the room.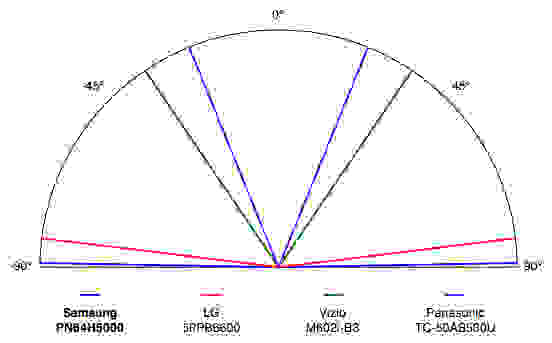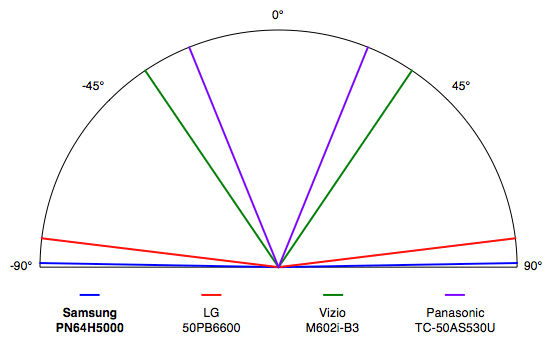 What's not to love?
This isn't a bells-and-whistles, smart, 3D TV for the deep pockets crowd. This is a simple, minimal product from a less "connected" time. If you want a huge screen and a solid, reliable picture with no frills, the 64-inch H5000 is the TV to buy.
As it stands, the only other manufacturer backing plasma this year is LG, and so far things don't look promising on that front. If you're hunting for solid plasma performance on a budget, the H5000 might just be the best choice for 2014.
The H5000 tested with an excellent color gamut, the illustration of the primary and secondary color points it produces. In Cinema mode, its white point strays slightly towards red, but the primary colors (red, green, and blue) and secondary colors (cyan, magenta, and yellow) are spot on. After calibration, the H5000's white point was a little more accurate, but cyan shifted towards green in the process.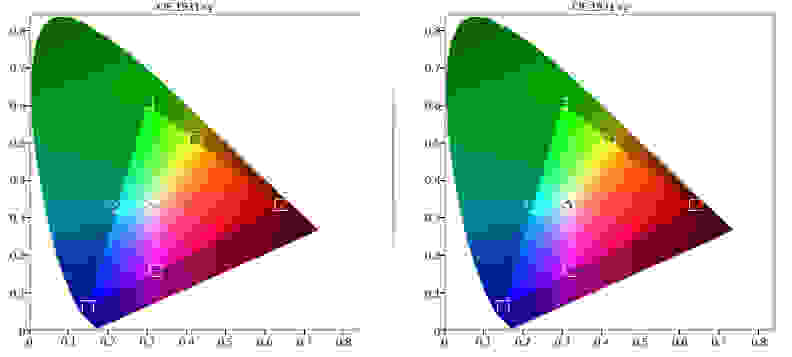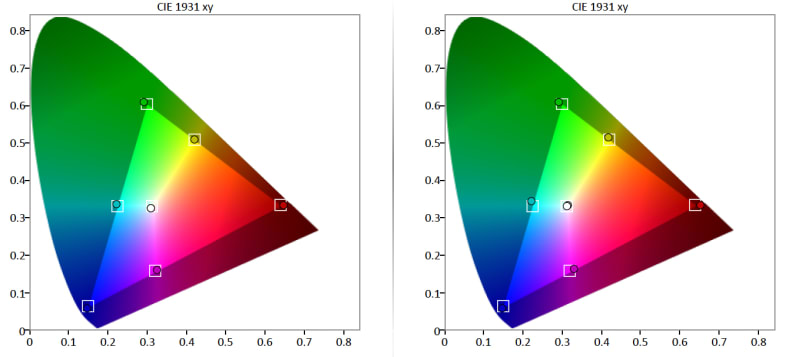 A display's grayscale refers to its production of black, gray, and white shades from 0 to 100 IRE—minimum to maximum luminance. Error within the grayscale is measured in a collective called DeltaE, where an ideal amount of error is 3 or less. Before calibration, the H5000 exhibits a DeltaE of 5.08, which is a little high, but not terrible. After calibration, the H5000 exhibited a DeltaE of 4.06, which is still higher than ideal, but slightly better.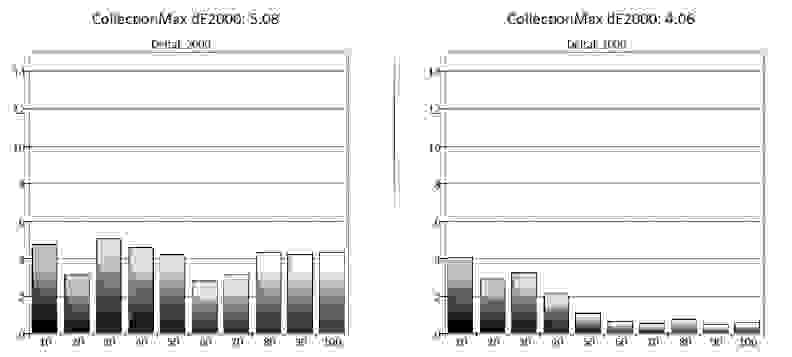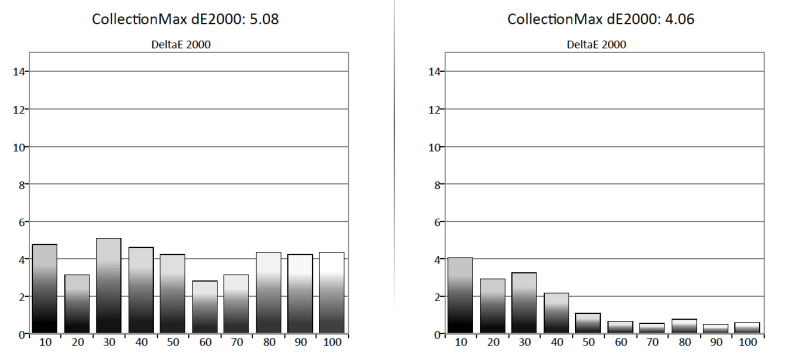 A closer look at the H5000's color filter balance revealed that it struggles to maintain an even emphasis within the lower areas of the grayscale, something that's a little atypical for plasma TVs. While I was able to hone in on the proper emphasis (6500K) for most of the spectrum, the dark grays at 10, 20, and 30 IRE proved unruly and a little unstable.

Gamma is a measurement of the way a display allocates luminance across the grayscale spectrum. TVs tend to adhere to a 2.2 or 2.3 gamma sum out of the box, but we calibrate for a 2.4 gamma sum. The former sums are better for a room with normal or dimmer luminance, the latter is best for a very dim or totally dark room. Prior to calibration, the H5000 has a gamma sum of 2.28, which is quite close to the 2.3 ideal that Samsung calibrates for. Post calibration, the H5000 was able to achieve a gamma of 2.39, which is very close to the 2.4 ideal.


Meet the tester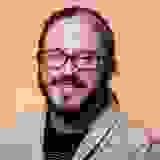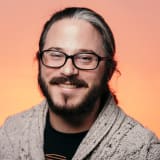 Lee Neikirk
Editor, Home Theater
@Koanshark
Lee has been Reviewed's point person for most television and home theater products since 2012. Lee received Level II certification in TV calibration from the Imaging Science Foundation in 2013. As Editor of the Home Theater vertical, Lee oversees reviews of TVs, monitors, soundbars, and Bluetooth speakers. He also reviews headphones, and has a background in music performance.
Checking our work.
We use standardized and scientific testing methods to scrutinize every product and provide you with objectively accurate results. If you've found different results in your own research, email us and we'll compare notes. If it looks substantial, we'll gladly re-test a product to try and reproduce these results. After all, peer reviews are a critical part of any scientific process.
Shoot us an email