One perfect example is the UN46F7500 ($2149.99): It's only a hair less fancy than the company's F8000 flagship.
Time in our TV lab produced a startling revelation—the F7500 is a better choice than the priciest series. In fact, this TV bests most of the year's LCD line-up in picture quality, and trounces almost all of them in extra features.
This TV needs to eat something.
Look! There on your TV stand! Is it a spider's silken thread? Is it an uncooked spaghetti noodle? Nay: It's the F7500, in all its hyper-thin glory. Samsung tries very hard to build TVs that are breezy and stylish—monitors, too. In my opinion, the UN46F7500 is one machine that is pleasing to look upon.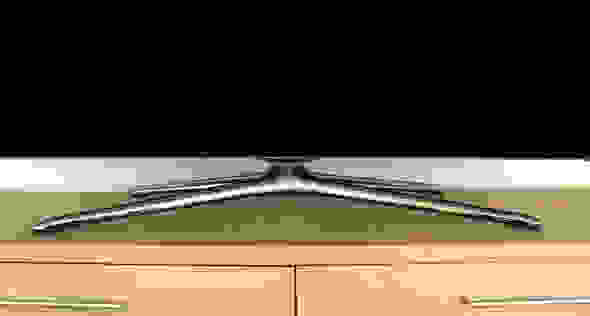 The F7500's panel sits upon an X-shaped base, one Samsung calls the Quad Stand—and like the lower-tier models, it's made of a cheap plastic attempting to pass as silver. Forget about how your Victorian-era neighbors would disapprove—at least it looks fancy.
Like Daddy Samsung's other high-end telechildren, the F7500 is equipped with four HDMI inputs and three USB ports. A component/composite splitter is included in the TV's accessory kit, alongside the power cord, cable ties, IR blaster, four pairs of 3D glasses, and the Smart Touch Remote—a short, gray wand that's the perfect companion to Samsung's smart TVs.
The most striking aspect of the F7500's design is its almost complete lack of bezels, which drew appraising stares from my tech-savvy coworkers. I was also pleased to discover the TV's top-mounted camera: Like the flagship, the F7500 supports motion commands.
All in all, the F7500 is well-designed. It's lightweight and slim, plus assembly is a no-brainer; the ports and controls are easy to find, and it swivels too. While its attractiveness is obviously a subjective point, we think the looks live up to the price tag for this one. Just be careful if you've got kids: Like most expensive things, this TV is fragile.
The second-most fancy TV you can realistically afford.
We were wowed by Samsung's F8000 flagship back in April, but gawked at its arm-and-a-leg price tag. The F7500 is on the same page in terms of fancy features—and it won't cost you your appendages.
You can use voice and motion commands via the remote's built-in microphone—and your flailing appendages.
The UN46F7500 is smart, 3D, and tooled with Samsung's top panel components: quad-core processing, Micro Dimming Pro, Smart Interaction 2.0, and a 960 Clear Motion Rate.
Like most of the company's high-end lineup, the F7500 can use its included IR blaster to integrate a user's cable or satellite content right into Samsung's smart platform, the Smart Hub—this is probably the best internet TV feature ever, or at least a huge improvement over traditionally ugly cable menus.
You can use voice and motion commands via the remote's built-in microphone—and your flailing appendages—to sort, search, and select from tons of streaming content, apps—even a decent browser. Want the full Smart Hub breakdown? Click here.
Outside of smart features, one thing you're definitely paying for is the TV's quad-core processor, which works to handle streaming, app functionality, and background downloads quickly and quietly. Most smart TVs have better processors than their more dunce-like counterparts, but they still get sluggish from time to time. The F7500 is pretty stout in this regard, though—feel free to throw a lot at it.
Another feature behind the price tag? Micro Dimming Pro. LCDs use a feature called micro dimming to control independent zones of LEDs, and it's expensive to engineer. The goal is to achieve more precision in black areas of the screen, which bolsters the overall picture quality. Fortunately for we the people, this pricy pointillism actually works, and is a valuable addition to the panel's performance.
Last but not least, the F7500's 960 CMR, which is an arbitrary number that Samsung assigns to its LCDs. For reference, the F8000's is 1200, the F6800's is 600, and the F6300's is 240. While they might seem like marketing bunk, my experience has been that these motion ratings are telling estimates of a TV's abilities—you'll hear about the F7500's in the next section.
Exceptional picture quality
Lab tests and subjective observation have proven that the UN46F7500 is well worth its price. Decent black levels, searing white levels, smooth motion, and highly accurate colors cement this LCD as one of the year's best. A below-average total viewing angle is its only real drawback.
Gamma controls ensure that the F7500 flourishes in both dim and bright rooms.
First, this TV's dynamic flexibility is quite impressive. Its peak light output is—for lack of a better word—ridiculous, but it still maintains acceptable black levels at the same time. Gamma controls ensure that the F7500 flourishes in both very dim theater lighting and bright, sunlit rooms. A setting called Cinema Black darkens the black bars present in 4:3 and widescreen playback, and Black Tone works to suppress and equalize shadow tones during pitch-black viewing.
Samsung's claim of a 960 CMR (Clear Motion Rate) is perfectly founded. The UN46F7500 handles motion beautifully, even without its Auto Motion Plus or backlight scanning options enabled. Unassisted motion sequences showcase a slight blur—hardly noticeably—but it's immediately cleared up with assistance turned on. With such a high peak white level, the dimming caused by the backlight scanning function is barely a concern, either.
The F7500 copies the international ideals for its color space almost perfectly.
Another item on this laundry list of achievements is the TV's color adherence. The F7500 copies the international ideals for its color space almost perfectly, matching hue (which color) and saturation (how colorful) with only a tiny degree of error. This kind of color integrity is typically only found on the best plasma displays. What's more, its gamma correction for gray tones, red, green, and blue is also rather flawless, ensuring that no color banding or pixel noise will ruin playback.
The only negative aspect of this TV's picture is that, like many LCDs, its horizontal viewing angle is quite poor. Off-angle viewing suffers from contrast loss and mild color shifting, but this is less of a concern because the TV swivels, giving it necessary flexibility. Beyond that, the F7500 performs admirably—you can see the hard data from its time in the lab on the Science Page.
Premier performance and features—for less.
The UN46F7500 may be executive assistant to the F8000, but it deserves a promotion. This LCD is a dream come true for feature fanatics looking to protect their bank accounts from utter devastation.
The UN46F7500 doesn't entirely outpace cheaper options—we can't recommend it on performance alone—but it's a clear choice for those who want the poshest of features.
Like the last two Samsung LCDs we reviewed, the UN46F7500 (MSRP $2,149.99) is a praiseworthy performer, matching macho motion handling, high-end hues, and perfect pixel prescience. Alliteration aside (almost), this faux flagship is an incredible TV from the science side, and made mince meat of its time in the lab. The only complaint I have? Terrible off-angle viewing.
Go ahead. Watch it outside.
Contrast ratio is a comparison of a TV's dynamic "bookends"—its peak light output and minimum luminance level. To determine contrast ratio, we simply divide the white level by the black level. As you might guess, in this case, bigger is better. The UN46F7500 tested with a respectable contrast ratio for an LCD.

An average black level of 0.09 cd/m2 was bolstered heavily by an absolutely outrageous peak white of 408.40 cd/m2 , giving the F7500 a contrast ratio of 4538:1. Achieving light output over 400 cd/m2 is quite unheard of—in fact, you could watch this thing outside in sunlight, and just as easily in a dim room at a lower Backlight setting.
Look head-on, or not at all.
We test horizontal viewing angle mostly to aid consumers shopping for a family TV, or something to mount on a wall. Panel quality varies from series to series, and some TVs look great even from the arm of the couch... but some need be watched head-on, or not at all. A TV's slim viewing angle can result in color shifting, contrast degradation, or worse: neck craning.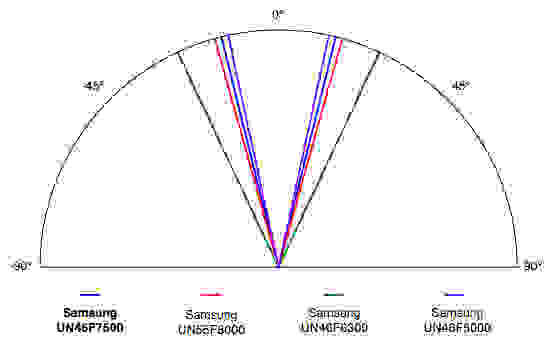 Unfortunately, the F7500—like almost all of Samsung's 2013 LCDs—struggles to maintain the ideal picture even at average off-angles. We tested a total viewing angle of 28°, giving viewers like you only ±14° of viewing flexibility before the picture starts to tank. This is mostly due to the way LCD panels are constructed, but it's still a very poor result.
Guys, I think we just found the rainbow connection.
We test a TV's color quality for three key components: adherence to international color standards; the ability to maintain a consistent color temperature; and smoothness of transition from minimum to peak output.
Like all TVs, the F7500 is supposed to match a set of colors. ITU-BT709 dictates that an HDTV should be able to saturate red, green, blue, cyan, magenta, and yellow to a particular degree—and this sly Sammy does just that. This is one of the best LCD color gamuts I've seen all year, a very impressive result.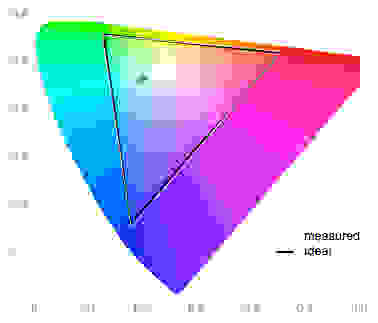 In the Warm2 color temperature mode, the F7500 sticks to one temperature with very little perceptible error across its grayscale (black to gray to white). Shifts in color temperature can result in blue- or orange-tinted whites and grays, which—needless to say—is not ideal. The F7500 scantly shifts into perceptible levels of error; the only place it does is when producing absolute black, and we're willing to bet no one's going to notice it there.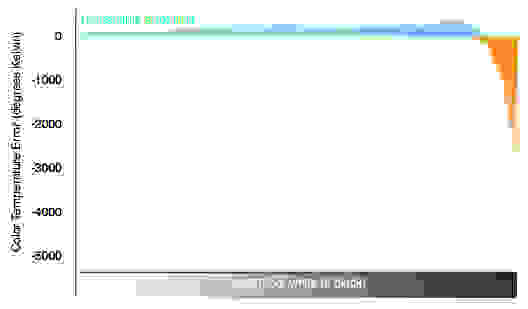 Finally, our test for color and grayscale curvature came back with stellar results. We test each of the 1,024 steps that make up a TV's red, green, blue, and grayscale gamma, checking hue and saturation both within the colors themselves and compared side-by-side. Despite slightly oversaturating its peak red and blue, the F7500's curves were smooth, even, and overlapped; in a word, perfect.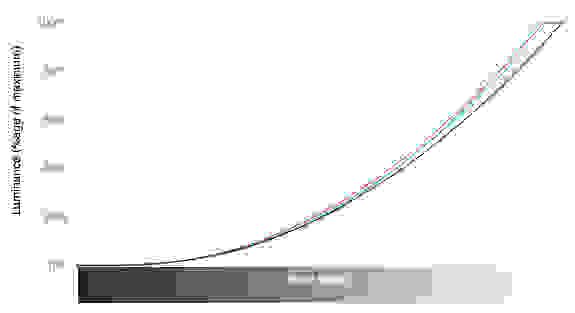 Meet the tester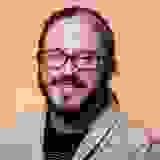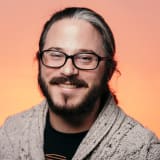 Lee Neikirk
Editor, Home Theater
@Koanshark
Lee has been Reviewed's point person for most television and home theater products since 2012. Lee received Level II certification in TV calibration from the Imaging Science Foundation in 2013. As Editor of the Home Theater vertical, Lee oversees reviews of TVs, monitors, soundbars, and Bluetooth speakers. He also reviews headphones, and has a background in music performance.
Checking our work.
We use standardized and scientific testing methods to scrutinize every product and provide you with objectively accurate results. If you've found different results in your own research, email us and we'll compare notes. If it looks substantial, we'll gladly re-test a product to try and reproduce these results. After all, peer reviews are a critical part of any scientific process.
Shoot us an email