Basically, as 4K options become more widespread, 1080p TVs keep getting more affordable and more valuable. You'd have never gotten a 50-inch smart TV for $800 a couple of years ago, and it's a well-timed purchase if you aren't looking to upgrade your entire AV ecosystem for 4K compatibility any time soon. This entry-level Samsung won't blow you away if you're already used to modern HD televisions, but if you're jumping up from a much older set it'll feel like a huge upgrade.
As it turns out, the 50-inch J5500 delivers a very solid picture even if it lacks some of the enhancements you'll find on Samsung's more premium models. I measured excellent color and white balance accuracy, alongside a slightly above average viewing angle. The J5500 doesn't boast the same impressive contrast as the higher-end J6300, however, and its 60 Hz native refresh rate may feel a bit limited during fast-action content like sports and video games.
From a performance perspective, you could get similar baseline quality from Sharp's 653U series, and at about $600 online, the 55-inch Sharp is actually cheaper than this 50-inch Samsung. The J5500 boasts superior build quality and a slightly smoother user experience, but if you're on a strict budget the Sharp is a better choice. That said, we still highly recommend this Samsung if you want something that looks good—in more ways than one.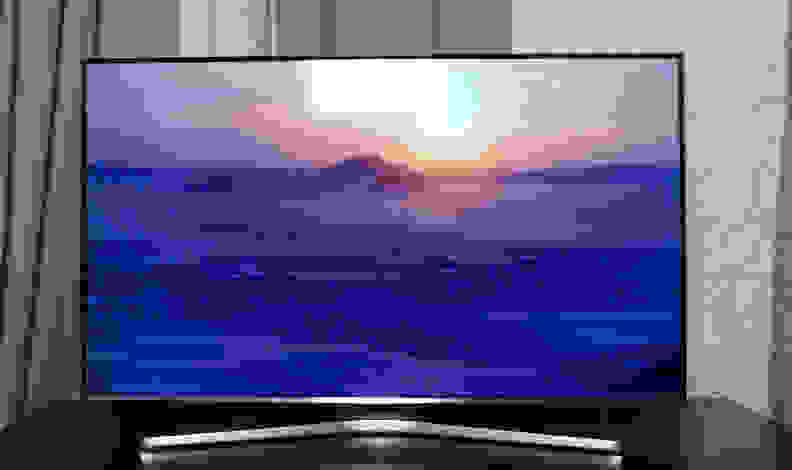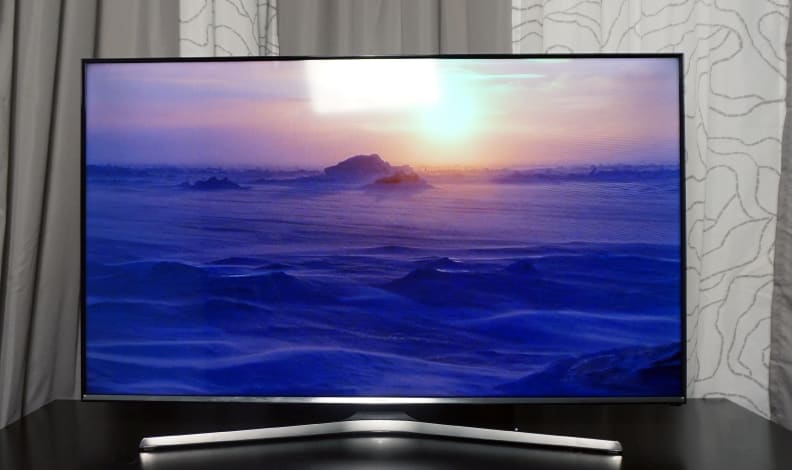 Sleek and modern, but maybe little wobbly
You've probably heard of the "trickle down" effect—it happens to TVs, too. This entry-level Samsung soaks up the leftover design R&D from last year's lineup, and even though it clearly lives in the affordable sphere, it's handsome nonetheless. A space-saving, silver stand extends in a V-shape beneath the panel, joining a silver-kissed lower bezel that's unblemished save for the Samsung insignia and a small bump for the IR receiver.
The other three bezels are black; I'm not personally crazy about differently colored bezels, but it's a small nitpick. Like the higher-end J6300 series, the J5500's rear casing is decorated with a criss-cross pattern that stands out from the usual black plastic look. Samsung's "Jog Stick" control and the TV's audio-video ports are hidden away on the back of the TV, as usual, giving the screen all the attention it deserves.
Ports are one area where the J5500 is a bit less flexible than the high-end models, as you only get three HDMI inputs (instead of four) and only two USB inputs (instead of three). You'll also find shared component/composite inputs, ethernet (LAN) input for a hardwired internet connection, an RF coaxial for cable/antenna connection, digital (optical) and analog audio out, and an RS-232c control port.
The UN50J5500 ships with Samsung's standard smart remote, the same one included with the pricier 1080p models. There are plenty of dedicated buttons for things like the Smart Hub and picture/sound modes, alongside a full number pad and volume/channel rockers. Obviously, this basic remote is not as "smart" friendly as Samsung's motion-control equipped options from this year, but it works just fine for navigating apps or the menu. It's also backlit, which always wins some cool points.
If there's one negative about this TV's design, it's that the materials feel a little fragile. It looks great in most rooms, offering a sleek and modern appearance, but feels a little fragile/wobbly to the touch. In this case, the TV doesn't look as cheap as comparably priced/spec'd options thanks to its silvery highlights, but it's also not as physically sturdy as Samsung's more expensive models.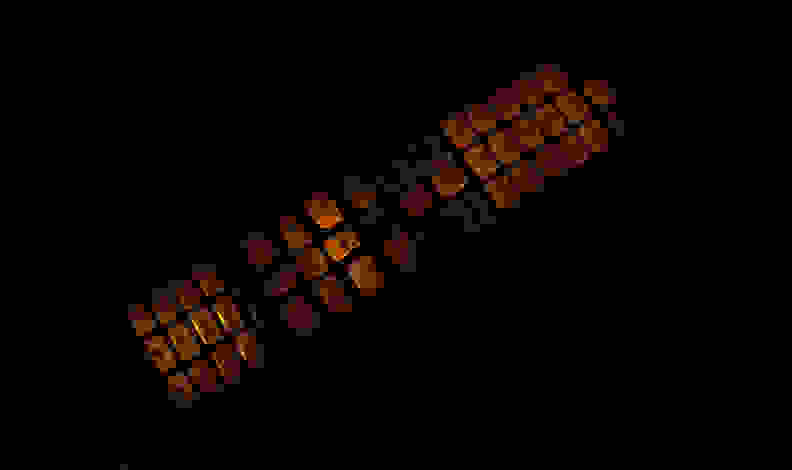 Calibrating the J5500 proved a bit tricky, if only because it was wroth to hold low IRE settings for white balance and tended to slip out of the calibrated settings after a few minutes. I aimed for a peak reference of about 40 fL (about 120 cd/m2 ), but like the J6300 aimed for a gamma standard of 2.3 (Samsung's default) rather than the absolutely dark room standard of 2.4 or the new BT.1886 standard (which is about 2.35).
Improvements to color were slight, but definite. Likewise, balancing the TV's grayscale via the included 2/10 point white balance controls was fairly easy to do, though it was less granular and responsive than the J6300 1080p flagship, and took longer to tweak overall.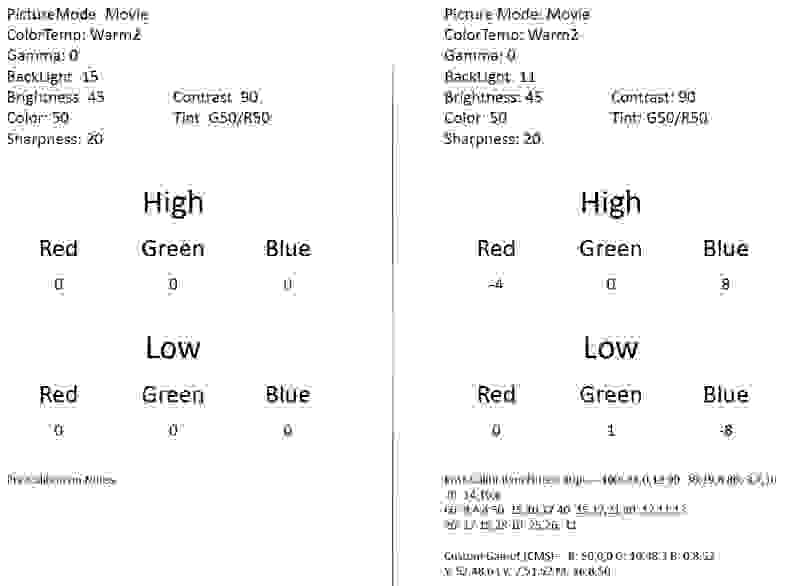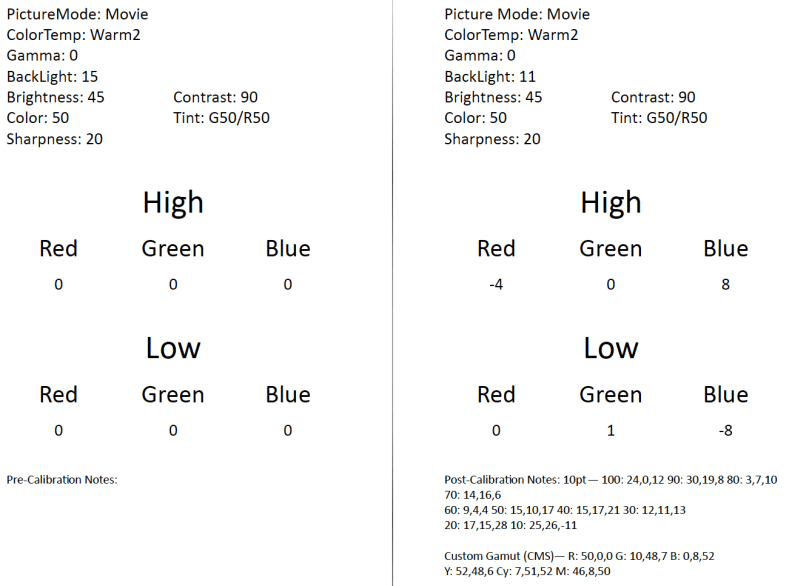 The J5500 Series is available in three sizes
The Samsung J5500 series is available in 40 inches (Model: UN40J5500, about $500 online), 48 inches (Model: UN48J5500, about $700 online), and this 50-inch version (Model: UN50J5500, about $800 online). Physical features and specs are identical between screen sizes, except that the 40-inch model has two HDMI inputs instead of three.
The picture quality characteristics and software enhancement features noted in this review should be similar between the different models in the J5500 series, but some discrepancies may be possible depending on backlight functionality and panel manufacturer.
Contrast (the difference between disparate luminances on screen) is perhaps the keystone of a quality digital image. Unfortunately, it's not the strongest area for the J5500, but it's also not the weakest—we'd call this result pretty average.
Using the standard ANSI checkerboard pattern in Movie mode, I measured an average black level of 0.08 cd/m2 and a reference luminance of 185.10 cd/m2 , giving the UN50J5500 a contrast ratio of about 2314:1. This isn't a bad result by any means, but the TV could benefit from slightly deeper shadow tones.

Diet smart TV: Half the calories, but the same great apps!
The J5500 is an entry-level TV, so it makes sense that it utilizes a slightly less full-featured smart platform compared to Samsung's high-end UHD or SUHD TVs. You get a good selection of apps—including options like Netflix and Amazon Instant Video—and a web browser.
It's an identical experience to what you'll find with Samsung's J6300 series: you get more than enough by way of apps, but the web browser functionality leaves a little to be desired. From my review of the 32-inch J6300,
"The web browser here is not an unwelcome addition, but considering the limited abilities of most TV web browsers... this one can really only be truly valuable if it's very streamlined and easy to use. Navigation is sluggish, but if you're not in a rush everything works fine."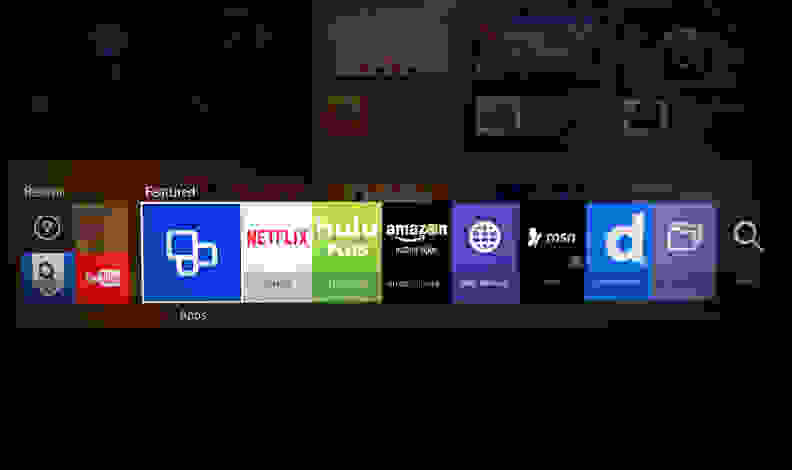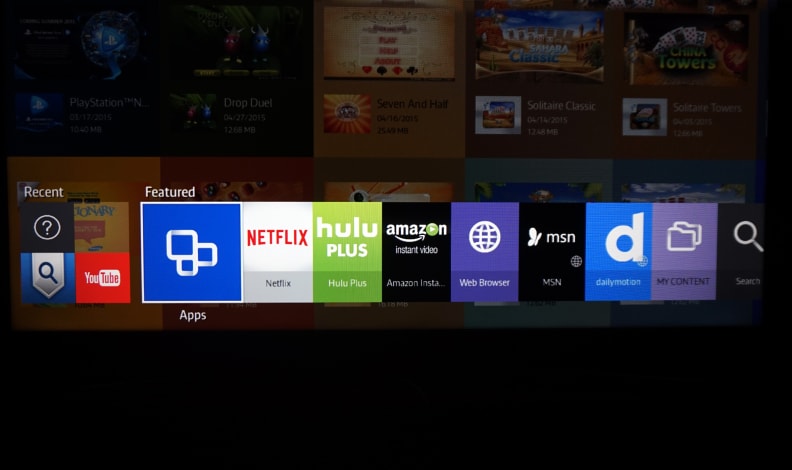 Compared to some of Samsung's higher-end models, you don't get Samsung's "Auto Motion Plus" option, a motion interpolation suite that attempts to aid natural drawbacks with the TV's native 60 Hz refresh rate.
Otherwise, software functions (like basic picture adjustments) and more advanced calibration controls—gamma selection, white balance, and custom color gamut—are all still here, meaning if you're a D.I.Y calibrator (or so inclined as to hire one) the picture can be reliably improved beyond its out-of-the-box settings. Also, surprisingly, Samsung's backlight shuttering function is still available. Called "LED Clear Motion," this function flashes the backlight intermittently in order to reduce motion issues like blurring and color trailing.
Our viewing angle test measures how far from center you can comfortable watch a TV. Obviously, head-on viewing generally yields the best picture, but if you're watching in a large group (or plan to wall-mount the display), watching from a 0° angle is not always possible. To determine viewing angle, we measure full-field (or 99%) black/white screens from the center of the screen and move out in 10° increments. We cap viewing angle once a TV's contrast falls below 50% of its original value.
The J5500 performed better than the average LED LCD in this regard, testing with a total viewing angle of 50°, or ±25° from the center to either side of the screen.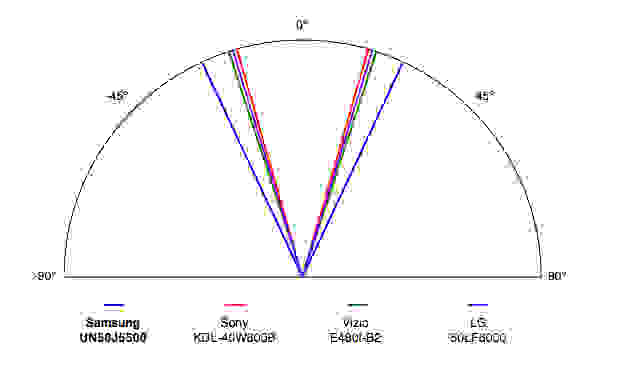 During our color tests, we measure a TV's color production against its intended standard. In this case, we measured the UN50J5500 against the rec.709 HD color standard, the international color coordinate requirements for modern TVs. We test high-saturation primaries (red/green/blue) and secondaries (cyan/magenta/yellow) against the rec.709 specifications, as well as overall color/gamut luminance.
The J5500 was quite accurate out of the box. Green was a bit oversaturated, while red was a bit undersaturated, and its white point strays a little too close to yellow tinting for total perfection, but these errors are almost purely technical and would be very hard to spot during viewing. Using the TV's custom color gamut, I made some small tweaks to improve green, white, and blue production—red couldn't be fixed.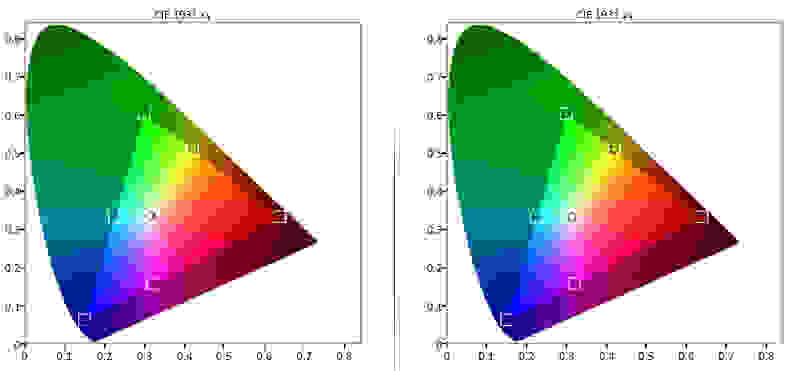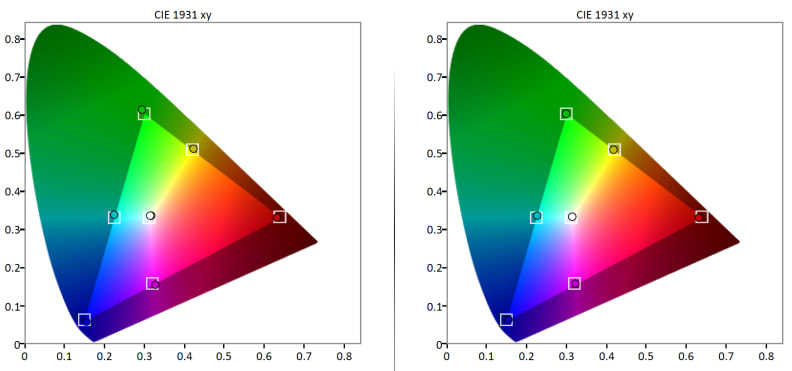 My color calibrations also improved overall color error and color luminance, which reflects positively on Samsung's color management system. The TV had very little luminance error and only small overall color errors out of the box, but calibration tightened things up somewhat.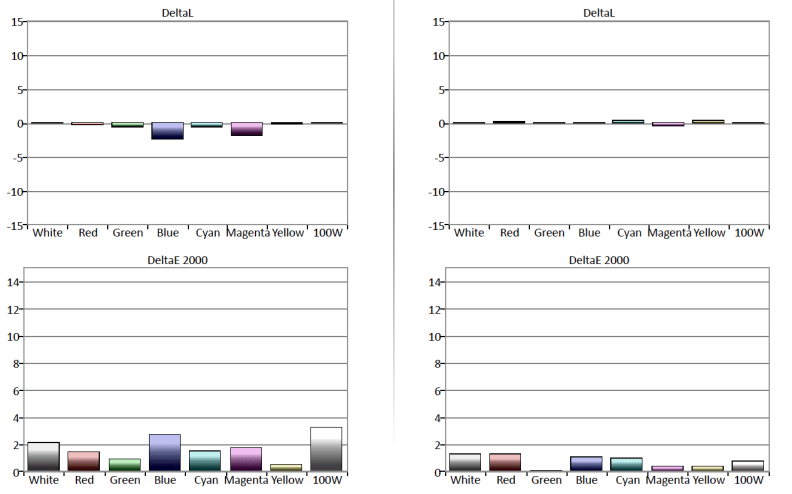 This TV may lack features desired by serious cinephiles and gamers, but it's great for everyone else
The 50-inch J5500 may be an entry-level Samsung, but it still delivers very palatable picture quality. There are a couple of small drawbacks that may put off very picky viewers, but otherwise this TV boasts impressive performance without a single notable flaw.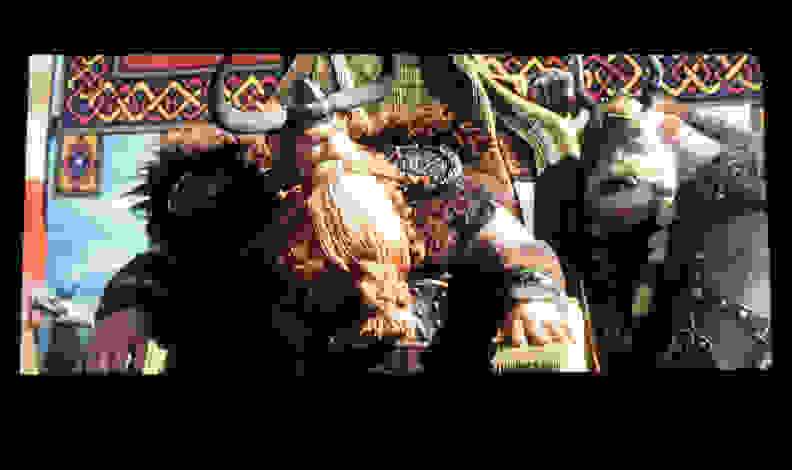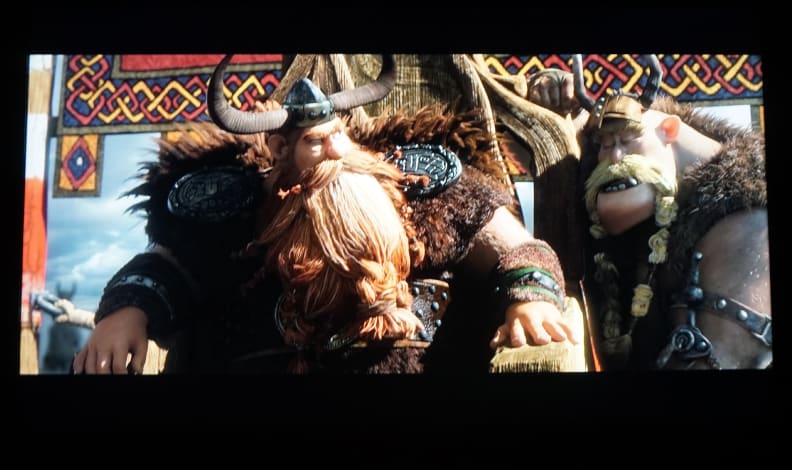 I measured black levels that were a little worse than the pricier J6300, resulting in diminished contrast by comparison. While watching content in normal room lighting, the difference was negligible, but became a little more obvious when watching in dim or dark theater lighting.
The other drawback has to do with motion performance. Because it uses a 60 Hz panel, the J5500 occasionally exhibits blurring and color trailing, mostly during interlaced (such as 1080i) or highly upscaled (such as 480p) content. Very fast-action stuff like sports or high-FPS PC games can also be dodgy ventures, as you don't get any of the customizable de-judder or de-blur options available on Samsung TVs that provide the company's Auto Motion Plus controls.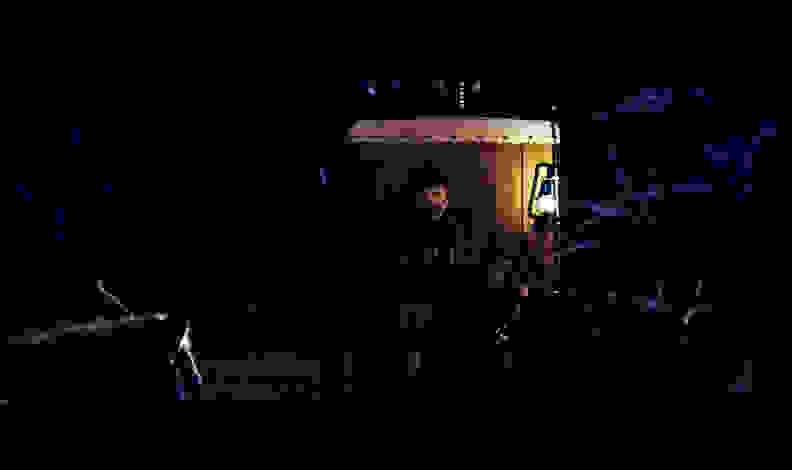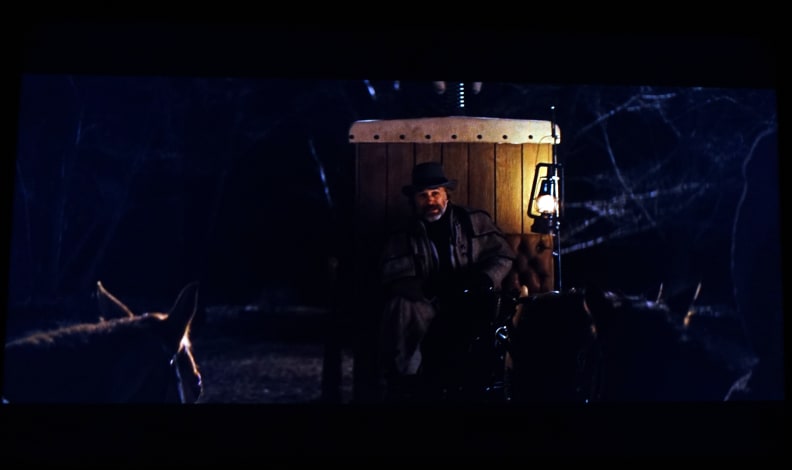 That said, if you plan to primarily watch TV/movie content in normal lighting, the J5500 is a real winner. Colors are accurate and properly luminous, grayscale tones (like gray and white) are clean and free of the ugly tinting that often plagues off-brand LCDs, and the TV's viewing angle is good enough that you'll have about 10 feet of lateral flexibility at a normal 10-foot viewing distance.
Finally, very attentive viewers may notice a little bit of flashlighting/backlight bleed in the corners of the screen, especially when watching letterboxed (black bar) content. Our test unit exhibited just a small amount in the lower corners, nothing too egregious, but it was definitely visible. In an ideal environment for this TV—with a couple of lights on—this won't be a problem at all, however.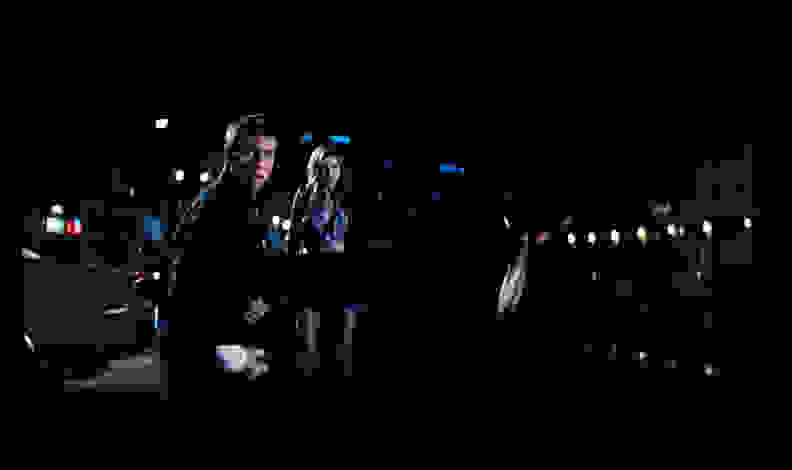 The J5500 tested with decent out-of-the-box grayscale, though it wasn't as spot-on as many high-end LCD TVs. I measured a grayscale dE of 3.32 in Movie mode, with error primarily residing at the upper half of the grayscale (60-100 IRE). I did two passes with the TV's 2- and 10-point white balance controls, but ultimately ended with a marginally improved grayscale dE of 1.66.


If we look at the underlying RGB balance, we can see that the J5500 tends to under-emphasize the blue sub-pixel and over-emphasize green and red sub-pixels; this tendency grows more visible as the TV brightens from dark to bright.

When you want the TV to look as good as its picture
Taken as a standalone product, the 50-inch J5500 is a good buy. It lacks the immersive contrast of more expensive sets, and isn't a powerhouse in the motion category, but makes most types of content look stellar, with accurate colors and pleasing contrast. The semi-wide viewing angle is great, especially in a larger screen size like this one, and the dapper, silvery appearance definitely helps sell it as a living room centerpiece—even if the materials themselves feel a little on the cheap side.
The issue here is the price. The MSRP of $1,299 is pretty outrageous—in fact, we're not sure that the TV has ever been available at that price point, so don't think you're getting a $500 discount. Even for the $800 "sale" price, however, you're spending a little more than you absolutely need to.
The J5500 boasts an intelligently pared-down smart platform and is one of the best-dressed TVs in this price range.
For example, you could get the larger 55-inch LE653U (a solid 2015 smart TV from Sharp) for less money, and secure similar performance while trading down in terms of appearance and user experience. If you're more about function than form, this is probably a better option.
That said, if you're really in love with the the J5500, we definitely recommend it. At $800, you're paying a little more than you would for sets with comparable performance, but you're getting an intelligently pared-down smart platform and one of the best-dressed TVs in this price range.
In Movie mode, the J5500 adheres to a gamma standard of about 2.3. Testing revealed that it's a little dark moving from black into midtones, but levels into 2.3 at the upper end of the grayscale. During calibration, I aimed for a 2.3 standard, but the result was bizarre, with the TV actually growing darker in highlights for a gamma sum of 2.41.

Meet the tester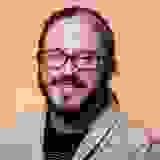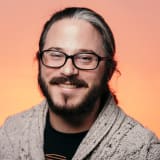 Lee Neikirk
Editor
@Koanshark
Lee has been Reviewed's point person for most television and home theater products since 2012. Lee received Level II certification in TV calibration from the Imaging Science Foundation in 2013. As Editor of the Home Theater vertical, Lee oversees reviews of TVs, monitors, soundbars, and Bluetooth speakers. He also reviews headphones, and has a background in music performance.
Checking our work.
We use standardized and scientific testing methods to scrutinize every product and provide you with objectively accurate results. If you've found different results in your own research, email us and we'll compare notes. If it looks substantial, we'll gladly re-test a product to try and reproduce these results. After all, peer reviews are a critical part of any scientific process.
Shoot us an email