Has Samsung jumped the gun on this technology, or is it truly a revelation of TV control?
With all of this new and rather flashy technology, it seems more important than ever that this expensive high-end series from Samsung have the bite to match its bark: namely, that it balances function with all of its form in order to back its MSRP of nearly $4000. At such a price, it's hard for a customer review to be unbiased—after all, if you spend that much on a TV, you'd want it to be the best of the best. Has Samsung jumped the gun on this technology, or is it truly the revelation of TV control that it ought to be?
A TV with such expansive technology deserves an equally innovative appearance.
We were surprised, and skeptical, when we reviewed LG's 47LM6700 earlier this year and saw its sci-fi, futuristic build. It appears that Samsung has taken a step in a similar direction with the UN55ES8000. It's not out-of-this-world looking, but the stand is very non-traditional—an open platform consisting of two adjoined metal branches.
The panel itself is very thin and features a nearly invisible bezel, which serves as a sort of optical illusion, making the TV's screen look bigger than it is. The only noticeable breaks in the perfect rectangular screen are directly on the top, where the imbedded camera and microphone rest, and directly on the bottom, where a gently glowing protrusion reads "Samsung."
A wise man once said that a TV should disappear when it isn't on.
It's a smart—if bold—design. We wonder how this minimalist set would look in Grandma's Victorian-style living room. A wise man once said that a TV should disappear when it isn't on. We're thinking perhaps the ES8000 is more likely to outshine everything else in your living room or bedroom, even while it's off.
The UN55ES8000 features a broad range of connectivity options, placed smartly to the back and side of a recessed, L-shaped cutout on the back of the TV to optimize accessibility. Along with 3 USB and 3 HDMI ports, users will find horizontally-inclined ports for analog audio out, DVI audio in, and the split composite AV input mentioned above. Along the underside of this L-shaped cutout, the ES8000 has input ports for a service update (EX-LINK), a cable (RF) in, a full component AV input, and a LAN (ethernet) input.
Extensive menus, a web browser, and a decent selection of apps will keep you busy even when you can't find something to watch.
The extra features on the ES8000—voice control, a touch pad remote, motion sensing—would probably never have been developed and implemented into the TV's infrastructure if not for the major innovations happening in the way of smart TVs and their transformation from passive to active viewing devices.
The array of content available on internet-ready TVs has become a major selling point for big names like Samsung, Sony, LG, and Panasonic.
The days of falling subject to the whims of broadcast devices—satellite or cable—are over. Sure, plenty of people still have and use these—and there's nothing wrong with that. However, the array of content available on internet-ready TVs has become a major selling point for big names like Samsung, Sony, LG, and Panasonic.
There's so much content available through Samsung's Smart Hub that we'd need a separate article to really detail it for you. In short, however, it's front and center as a reason to invest in the ES8000.
Those voice and gesture controls, however, were hit-or-miss in our trials. It seemed a bit odd talking to a TV, yelling commands instead of just pressing a button on a remote control, but we eventually got the hang of it. It's a learning curve that the manufacturer is well aware of: When our staff met with some of Samsung's engineers, they cautioned us that learning to properly use the voice and motion commands would take a little time.
Are all the eggs in one feature-filled basket?
As one might expect, we went into testing the Samsung UN55ES8000 with a touch of skepticism. The TV allows for motion-based control, has a built-in camera and microphones, functions with voice commands, and still has two traditional remote controls. In other words, it's got a lot of fancy extra features that are useful, but would ultimately be wasted on a TV that couldn't do what TVs do best: display content with accurate color, contrast, and smoothness.
It's good to know there's a strong TV underneath the apps, voice commands, and microphones.
So we were naturally pleased to discover during our testing process that this TV is... quality. It tested with a surprisingly deep black level and a strong peak brightness, giving it a sizable and impressive maximum contrast ratio. On top of that, it only had minor color temperature errors and tested with an accurate color gamut. To top if off, smooth color curves mean all of the colors of the rainbow are going to get equal weighting and credence.
For its $3799 MSRP, a lot of what you're paying for is extra features. But it's good to know there's a strong TV underneath the apps, voice commands, and microphones.
Despite our negative past experiences with 3D, the effects shown off by Samsung's flagship LCD were quite impressive.
So far, 2012 is looking like a great year for 3D. We were pleasantly surprised by the 3D effects of LG's LM6700 back in March, and from the looks of the ES8000's 3D showing, Samsung is throwing its hat into the ring as a competitor for the best commercial 3D available.
The TV comes with 4 pairs of active-shutter 3D glasses.
The UN55ES8000 handles 3D in the same way as Samsung's other 3D-enabled 2012 models. The TV comes with 4 pairs of active-shutter 3D glasses, which must be assembled and packed with batteries before they'll link to the TV via Bluetooth. Pressing the "3D" button on the remote will shift the TV from 2D to 3D mode, which can then be viewed through an "activated" pair of 3D glasses.
The 3D we saw on the UN55ES8000 was quite good. Background settings had depth: Subjects in the middle area of the depth field seemed to inhabit their own plane between the background and the 3D effects.
You'll be quite pleased with this TV, no matter how you interact with it.
At its current MSRP of $3799, the Samsung UN55ES8000 might seem overpriced, but there are some things to consider before staking that claim.
Testing the ES8000's core performance—outside of its innovative new interfacing features—yielded impressive results. It's got a great handle on color and contrast and vies for dominance with the stronger core performers of 2012. Add to that its streamlined appearance, stylish stand, and more or less invisible bezel, and you already have yourself an aesthetically and objectively sound television.
Engineers we met with acknowledged a learning curve phase.
But it also comes packaged with an awful lot of available internet content, which the well-organized Smart Hub presents to the user after uttering just a few words: "Hi TV! Smart Hub." Feeling a little unsure as to the effectiveness of the ES8000's voice-and motion controls? The engineers we met with acknowledged a learning curve phase, so we imagine that whether these are useful features or marketing gimmicks will ultimately depend on the user, based on this knowledge.
If you've got the cash and want to get a jump on Samsung's 2012 flagship, you'll likely be quite pleased with this TV.
For the most part, the Samsung UN55ES8000 proved itself an excellent performer in the areas of color spectrum and contrast ratio, with only minor flaws in other areas, but no major drawbacks. Its fluid and flexible weave of performance through its myriad features is an impressive feat.
The ES8000's color curves are just shy of perfection.
While the ES8000's color curves peaked a little early, they are extremely uniform and smooth, with no choppy motions. This means all of your colors, from the deepest shadow tones all the way up to the brightest highlights, are going to have good definition. This is what we always hope to see. More on how we test color performance.
A great black level and bright white level lead to an impressive contrast ratio on the ES8000.
The UN55ES8000 tested with a larger maximum contrast ratio than any of the comps we pulled for it—and the comps we pulled were very strong performers, two of them from 2012, and one of them a plasma. A surprisingly deep black level of 0.08 cd/m2 and a peak brightness of over 350 cd/m2 gives the ES8000 an impressive maximum contrast ratio—over 4300:1. Compare that to LG's 47LM6700, which was neither as dark nor as bright.
Contrast ratio is a very important factor in a TV's ability to generate realistic visions of darkness and light. The ES8000's particular results help all content appear more vivid by default, due to its high brightness, and also allows for middle and even dim brightness display elements to harbor a more impressive on-screen presence. More on how we test contrast.
In our gallery, you will find more information about this television's time in our laboratory.
Meet the tester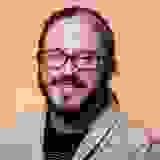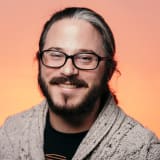 Lee Neikirk
Editor, Home Theater
@Koanshark
Lee has been Reviewed's point person for most television and home theater products since 2012. Lee received Level II certification in TV calibration from the Imaging Science Foundation in 2013. As Editor of the Home Theater vertical, Lee oversees reviews of TVs, monitors, soundbars, and Bluetooth speakers. He also reviews headphones, and has a background in music performance.
Checking our work.
We use standardized and scientific testing methods to scrutinize every product and provide you with objectively accurate results. If you've found different results in your own research, email us and we'll compare notes. If it looks substantial, we'll gladly re-test a product to try and reproduce these results. After all, peer reviews are a critical part of any scientific process.
Shoot us an email