Overview
In fact, Seiki claims to deliver great TVs "without the add-ons that bring the higher price." We decided to test that promise using the 50-inch SE50UY04. If you want a TV that recognizes your face, listens to your voice, and zooms around the web, try again. Seiki promises quality UHD panels for weary wallets—nothing more.
Sold in 39- and 50-inch sizes, these UHD TVs reside online with asking-prices of $699 and $1499.99, respectively. With competing companies like Sony demanding almost five times that price for the coveted technology, prices like these easily catch the eye.
The Outfit
Plain rectangles cause deep-set ennui
A terrible sense of tedium set in as I stared at this TV. Ordinary. Quotidian. Two dark rectangles of glossy plastic constitute the unremarkable design scheme. Nothing sparkles; nothing twinkles; nothing ventures from the rectangular mold.
The remote control putters along in just the same manner. You paid $1500 for this TV. You think that awards you glow-in-the-dark buttons? A shiny controller? Think again. The SE50UY04's remote is impossible to see in the dark, tiny, and poorly labeled. Live with it!
Connectivity, at least, is generous; users will find composite/component ports, a headphone jack, three HDMI hookups, two USB connectors, coaxial in, audio in, audio out, an antenna port, a pc audio hook, and a VGA port—all on the back lefthand side. If you happen to lose your boring remote, there are on set controls on the opposite end.
The Extras
A ghost of a feature set
If you think $1500 will have you brandishing a magical, gesture-controlled wand, yelling commands, and Tweeting about Real Housewives from your TV, think again. Remember, Seiki promises UHD for less—in exchange for the fancy stuff.
With regard to extras, this TV is bare bones.
As such, users are left with no 3D, no apps, no streaming, and no special control sets. With regard to extras, this TV is bare bones. In fact, even picture settings are the essence of abbreviation. The only picture aspects to play with are color, tint, brightness, sharpness, temperature, and contrast—you won't find white balance, gamma, or even backlight controls. Luckily, color doesn't need much tinkering, as you will see in a moment.
The real feature is the plethora of pixels. UHD televisions have a resolution of 3840x2160, as opposed to the usual high definition 1920x1080p. Talk about detail. But the complaint ringing in manufacturer ears' right now is that 4K content is all but missing right now. Early adopters are stuck with upscaling technology—which stretches and prods and maneuvers an HD signal into a much-larger UHD format.
The Picture Quality
Poor motion brings down otherwise great performance
It's too bad that third-rate motion processing plagues this TV, because honestly, everything else about the SE50UY04's performance really impressed us. The most important aspect we weigh, black level, proved excellent with comparison to many televisions that come through our labs. This Seiki gets really dark, and that means that it can powerfully and effectively portray moody, shadowy scenes. This display can look great in a sunny room too, since it can combat the ambient light with a very bright peak white level.
Next, color performance proved top-notch; although blues are far too saturated, the colors that human eyes are most sensitive to, namely green and red, are spot on.
This Seiki gets _really_ dark.
If we don't sound completely thrilled, it's because subpar motion performance, poor audio, and unimpressive upscaling crashed the party. Starting from the top, I noticed a sort of jumpy, juddering effect during motion trials in the lab. Sure enough, I could see the same unpleasant symptom during regular viewing. When a camera panned over a landscape, the television struggled to keep up, which produced a subtle yet inescapable visual stutter. At times, the blemish was downright dizzying. Meanwhile, the audio echoed unpleasantly throughout the room. Though the TV is plenty loud, the audio quality sounds awful—like listening to content from inside a tin can. Users will need external speakers for sure.
Blu-ray films suffered from distracting artifacts.
As for upscaling, I'll start by explaining what that is. Right now, native ultra high definition content is hard to come by. Therefore, owners of UHD TVs will find themselves stuck with HD content. Basically, that means you're stretching HD signals to fit much bigger UHD screens. Stretching—that doesn't sound good. And in this case, no, it's not! Blu-ray films suffered from distracting artifacts, noisy mid-tones, and nasty regions of over sharpened edges—especially during fast-moving scenes. In the simplest terms, images on Blu-ray discs appeared rough, grainy in appearance, and sometimes just plain ugly. Regular daytime programming wasn't nearly as hampered by these detractors, though—so if all you want is Dr. Phil in 4K, have at him.
The Long & the Short
You can't have your pixels and eat them, too.
The crummy motion and tin-can audio really seal the SE50UY04's fate. Any way you slice it, $1500 isn't chump change, and the competitors aren't chumps, either. UHD is an exciting frontier, but putting the cart before the horse is always inadvisable. Why buy a 4K television without readily available 4K content?
Even if you come up with an answer to that, you still need to answer the followup: Why buy a mediocre $1500 display when you could have an outstanding TV with more features for the same price? The Seiki SE50UY04 delivers on color and contrast, but 8,294,400 pixels or not, its motion, audio, and feature set just don't fly for this price range.
Behind the Screens
Although we came out of the lab with some quality results, ultimately the Seiki SE50UY04 just couldn't keep up with the Joneses. We were as excited as anyone else to find affordable 4K on the market, but until we're given some native content to pair with it, that excitement just can't last.
Contrast
Great contrast
A healthy black level is a crucial aspect of a television's performance. Without convincing black levels, dark, suspenseful scenes will look gray and unconvincing. Contours will lack the lifelike depth it takes to make objects pop. Even color performance relies on a deep dark level.
Impressively, this Seiki delivered a healthy low luminance reading of 0.076 cd/m2 —though I think it's also worth mentioning that this panel is capable of producing a reading of 0.004 on a full black screen. On the flip side, the peak bright easily competes with a sunny room with its reading of 249 cd/m2 . Together, these readings constitute an ample contrast ratio of 3276:1.
Color
Some issues with saturation, but otherwise terrific color
Color is obviously a vital characteristic of television performance, and we look at three important aspects: color gamut, color curves, and color temperature.
By comparing a TV's color gamut to the Rec. 709 international standard, we can see how true to life its color palette is. This SE50UY04 produces very accurate reds and greens, but its blues are grossly oversaturated. The positive note here is that our eyes are most sensitive to green and red, so blue errors are less offensive. Unfortunately blues are so overemphasized that areas with this color have a noticeably unpleasant look. The white point is inaccurate as well, tainted by an unwanted cyan/green tinge.
Happily, color testing ended on a positive note with temperature and curves. Temperature errors using the Warm setting were all but absent, so areas of shadow are mostly free from unwanted tints. Color curves, which illustrate how smoothly colors transition from one hue to the next, looked healthy too, moving from dark to light in an ideal, gentle slope. Sadly, this performance does not appear to translate to HD Blu-ray discs, though, likely due to poor upscaling.
Viewing Angle
Find your center
Along with a slew of other LCD televisions, this Seiki flopped on its horizontal viewing angle test. Due to inherent challenges to LCD TV design, this is frequently the case. If you sit more than ±17º from the center of this TV, its wonderful contrast ratio falls more than 50% below its 90º-angle reading.
Meet the tester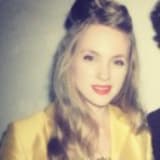 Virginia Barry
Former Managing Editor
@
Virginia is a former Managing Editor at Reviewed.com. She has a background in English and journalism. Away from the office, Virginia passes time with dusty books & house cats.
Checking our work.
Our team is here for one purpose: to help you buy the best stuff and love what you own. Our writers, editors, and lab technicians obsess over the products we cover to make sure you're confident and satisfied. Have a different opinion about something we recommend? Email us and we'll compare notes.
Shoot us an email