This Sharp is equipped with all of the features that are required for high-end HDTVS. 3D? Check. Internet? Check. Fancy technology that may or may not do anything useful (Quattron)? Check.
What we really care about is how well a TV can handle basic functions like watching a movie or a sports game. The Sharp LC-60LE847U (MSRP $2,700) can do that, but this behemoth runs into trouble in areas like color quality, 3D crosstalk, and its Smart TV platform, SmartCentral.
The Sharp LE847U series comes in only two flavors, which are a 60-inch and a 70-inch model. When we saw how thin our 60-inch review model was, we were pleasantly surprised: the LC-60LE847U measures a mere 2.2 inches thick.
Aside from its slim figure, this Sharp Aquos is just average looking. We feel that the TV could benefit from having thinner bezels, but with so much screen real estate, its hard to complain about looks.
The slim LC-60LE847U is a mostly average looking TV, except for its brushed metal styled base. This sleek textured base does a great job of concealing its true identity: plastic.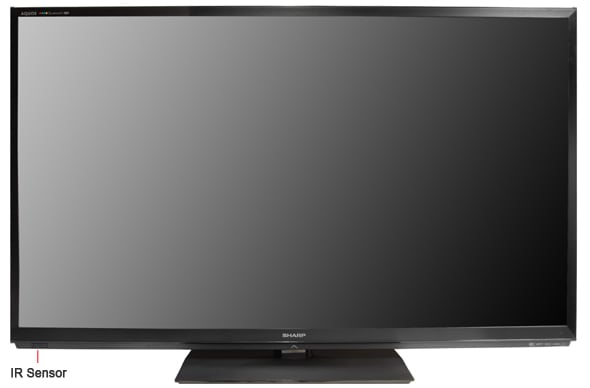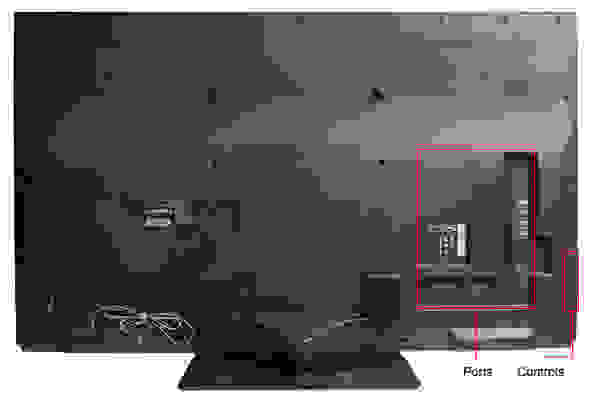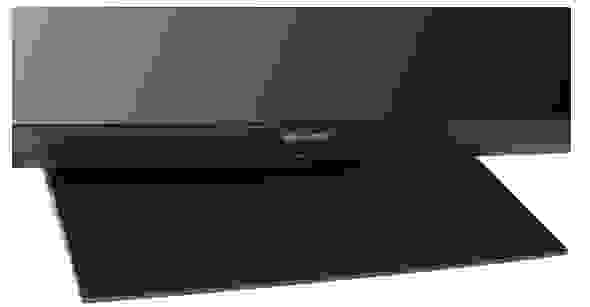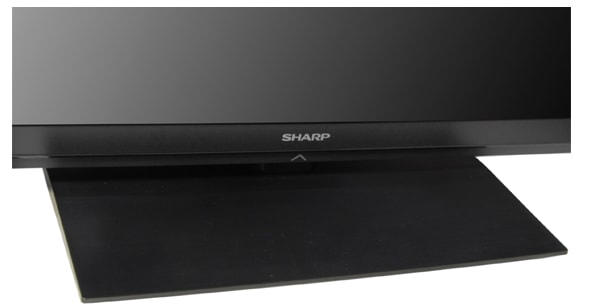 There are buttons on the left-side of the TV for power, menu, input, channel control, and volume control. Since they are on the TV's actual side and not in the back, they were easy to access.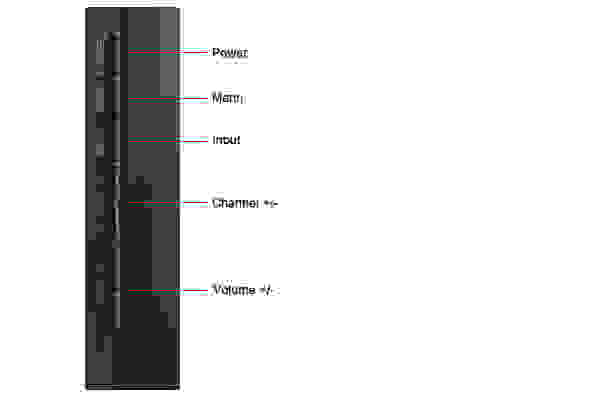 Packaged with the is a paper user manual, a remote, batteries, a connection guide, and registration information.
The Sharp LC-60LE847U has ample ports. There are four HDMI ports, two USB ports, a VGA port, an ethernet jack, an analog audio input, an analog audio output, a digital audio output, two composite inputs, one component input, and an RS-232C port. What in the world is an RS-232C port, you ask? It is a port for low-speed data transfers and became outdated when USB was invented, which was much faster. The inclusion of this port in 2012 left us scratching our heads.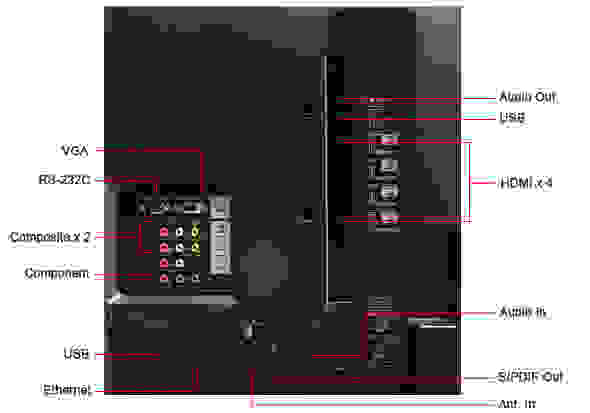 We didn't have any issues with the port placement. Everything is easy to get to and well labeled.
One of Sharp's selling points on the LC-60LE847U is the Quattron LCD display. The fancy name may be marketing, but Sharp explains the technology behind the screen as having a "four color pixel for more colors and a brighter, more vivid picture."
What is this "four color pixel" technology? Normally, TVs produce the colors red, green, and blue, which can be mixed together to produce a wide array of other colors. Sharp claims that they add a fourth color, yellow, to their Quattron branded TVs, which is supposed to give you that "brighter, more vivid picture."
While all of this sounds good on paper, the LC-60LE847U did not produce mind-blowing results. The contrast ratio was an excellent 4434:1 and the screen dynamics were equally impressive, but the color quality was not great and the screen uniformity was just average.
For a more in-depth explanation of Sharp's Quattron technology, check out this article by Dr. Raymond Soneira, creator of our performance testing software, DisplayMate.
The LC-60LE847U had a great contrast ratio of 4434:1. This LED TV was able to get a really deep peak black level of 0.05 and was modestly bright, with a peak white level of 221.7. More on how we test contrast.

The color curves get off to a slow start, meaning that the darker input signals will produce a black image. While the greyscale channel, represented by the black line, has a pretty good curve and green is decent, the red and blue curves are not great. The red curve is not gradual, meaning it gets brighter than it should, especially around the middle input signals. The blue curve starts off quickly, which is good, but peaks too early. More on how we test color performance.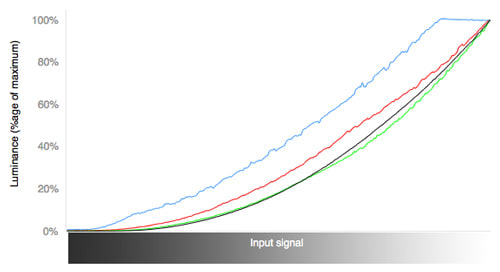 The color temperature for the LC-60847U is not great and takes on a cooler tone starting at the grey signal inputs. At a completely black signal input, the color temperature drops and actually gets warmer. Unfortunately, these temperature fluctuations are mostly perceptible. More on how we test color temperature.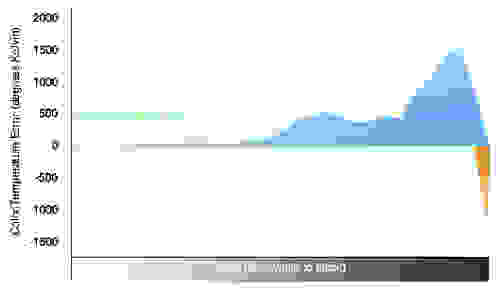 The has oversaturated reds, greens, and blues. The reds and greens will appear more vivid and the blues look too purple. More on how we test color temperature.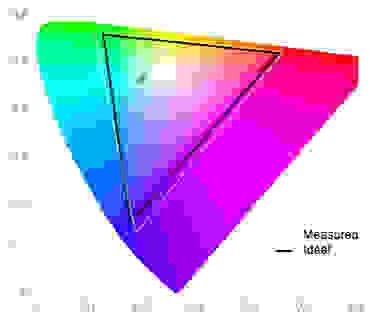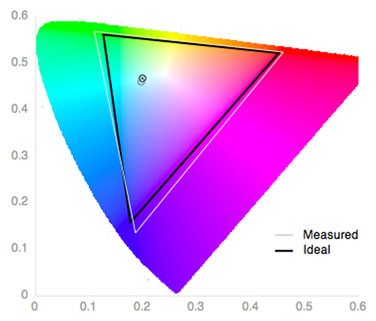 The LC-60LE847U had consistent white and black levels. The blacks did not get much brighter with lots of white on the screen and the white levels were not negatively affected by any amount of black on the screen. More on how we test picture dynamics.
The is a native 1080p HDTV. It supports all NTSC resolutions and formats.
This Sharp had a viewing angle of 46.81°, which is great for an LED TV. It kept up with the LG LM6200 and Samsung ES8000, two strong performers, in this area.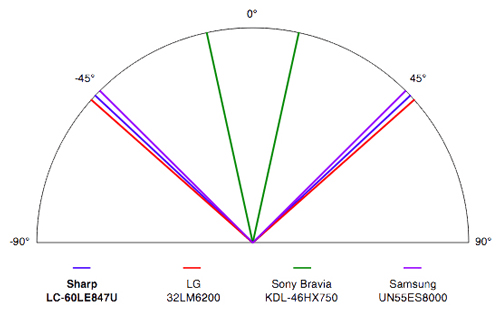 The basic motion performance on the LC-60LE847U was average. When we test for motion performance, we have different pictures moving across the screen. Pictures of faces were slightly blurry and vertical lines were slightly jagged. A color palette moving across the screen had a tiny bit of color trailing. The LC-60LE847U's performance was not terrible, but it was not anything to brag about, either.
For motion enhancement effects, the has four different modes: 120 Hz Low, 120 Hz High, AquoMotion240, and 240 Hz. Both of the 120 Hz modes made images and movies run slightly smoother. The AquoMotion240 and 240 Hz modes produced a noticeable Soap Opera Effect. The only difference between those two modes is that AquoMotion240 turns the backlight down.
The LC-60LE847U's uniformity was less than perfect. When the screen was completely white, there was noticeable shadowing in the corners while the rest of the screen was a smooth and bright white. With an all black screen, the corners were also not great: since this Sharp is edge-lit, there was light bleeding in through the corners.
The packs two 10 watt speakers and a 15 watt subwoofer, a rarity in most TVs. The result is a slightly above average sound quality that is helped by the low-end boost from the subwoofer.
Speaking of boosting low-end frequencies, Sharp gives plenty of options to do just that in their sound menu. There is an option called "Bass Enhancer" that was turned on by default; turning "Bass Enhancer" off did produce a decrease in the low end frequencies. While there is no dedicated equalizer, there are options to increase or decrease the bass and treble. There are multiple surround modes, as well. These modes spread out the sound more and also increase the bass.
There is a clear voice option, which boosts the frequencies for human speech so dialog is easier to hear. Another option to choose from is the auto volume setting, which says it "reduces sound level peaks." You can choose either low, middle, or high for this setting, which tends to just cut the volume down.
There was not much of a difference between the power consumption for the maximum backlight setting and the minimum recommended setting on the . Cranking your backlight all the way up to 16 yielded an annual cost of $21.87. Setting the backlight to 12 produced a slightly less annual cost of $20.31.
Not much had to be changed for our calibration. In movie mode, our preferred video mode, we decreased the contrast a little bit and slightly increased the brightness. Motion processing effects were all shut off.
[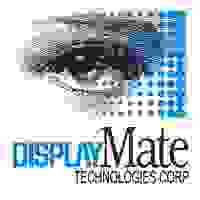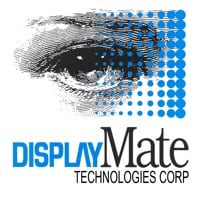 All of our calibration is done in conjunction with the DisplayMate software.
](http://www.displaymate.com/)
Sharp gives plenty of options to choose from when selecting a video mode. Settings can be fine-tuned in each mode, except Dynamic (fixed).
Sharp's active 3D technology produces a decent experience: there is added depth and images frequently appear to pop out of the screen. Sharp's 3D effect could be considered great if it were not for the appearance crosstalk.
Yes, crosstalk makes an unfortunate appearance here. A ghost image can be seen at times and it does hold back the otherwise good 3D. Another thing that Sharp should address in the future is their bulky 3D glasses. While they are large enough to fit over prescription glasses, they feel too loose and they definitely won't win an award for their looks. Samsung has done an excellent job making lightweight active 3D glasses – other companies should take note.
We were impressed with the 3D effect that the produced. Images showed depth and frequently appeared to pop out of the screen. The screen looked a little darker than it normally did since 3D glasses are the equivalent of sunglasses, but Sharp added options to fix this. In the picture settings menu, there is an option called "3D Brightness Boost." This will give you three options to brighten the 3D image: low, medium, and high.
Sharp's 3D glasses (model AN3DG20B) fall victim to the same problems that plague many active-shutter glasses: they are bulky and ugly. These fit loosely and feel like they might fall off with rapid head movement, although they will fit over normal glasses.
These 3D glasses are rechargeable, which can be done by hooking the glasses up to the TV with the included USB cable. There is a switch on the left side that toggles between 3D, 2D, and off. Why is there a 2D setting on these glasses? The instructions state that 2D mode on the glasses will view the TV's 3D image as 2D. It would make sense that the average user would simply turn 3D off on the TV, so we have no idea why Sharp would implement this.
The peak whites get cut to a lowly level of 32.65, but the peak blacks were darkened to an excellent .01, thus giving the good 3D contrast ratio of 3265:1.


The LC-60LE847U tends to look warmer at brighter input signals and then gets cooler when the input signal is darker. The picture again takes on a warmer tone at the darkest levels.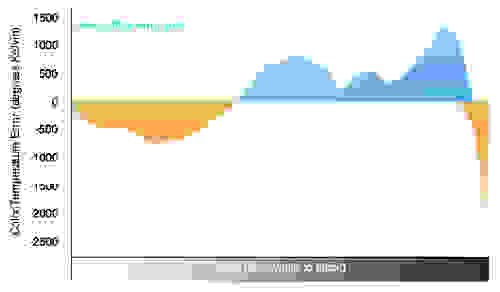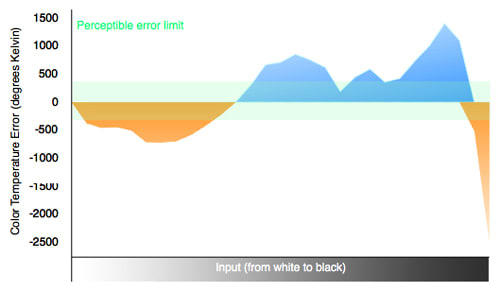 This is a mess. These color curves are inconsistent and all over the place, meaning that colors do not transition smoothly from dark input signals to light input signals.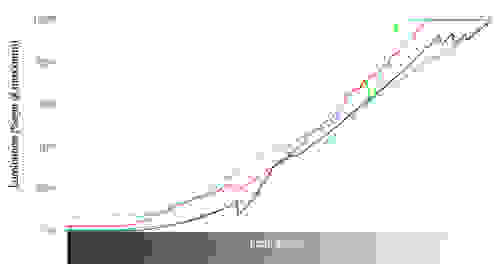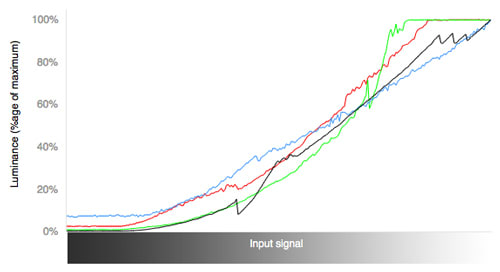 The 3D color gamut for the LC-60LE847U more closely resembles the industry standard than the 2D color gamut, which had oversaturated reds, greens, and blues. The white point is off, though, and is more bluish.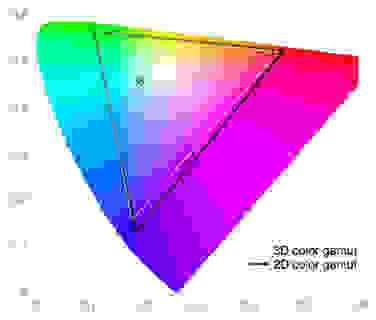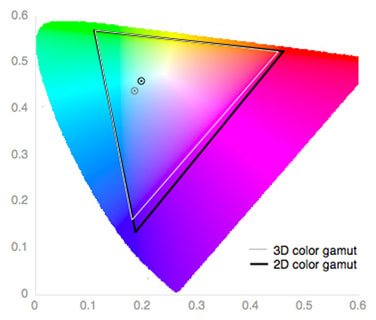 While the overall 3D experience was good, crosstalk did rear its ugly head. In movie scenes with extreme close-ups, there was noticeable image ghosting. Sharp includes an option to "fix" this, called depth change. Decreasing the 3D depth does help with crosstalk, although it makes the effect less noticeable. While having the option to change the depth is nice, the average consumer should not have to change 3D settings to get a crisp image.
Sharp's Smart TV and internet interface, called SmartCentral, is an overly simple approach to the whole "internet on a TV" concept. Once the interface is opened up, everything is there to see. There is a featured app section which actually houses every app. This is not as difficult as it sounds since there are only 12 apps total.
It would be unfair to judge SmartCentral solely on its lack of apps. Navigating the interface is smooth and easy, like all Smart TV interfaces should be. Key players like Netflix and Hulu Plus are there and there is the requisite internet browser. If Sharp can solve its content woes, SmartCentral could evolve into something great. For the time being, it can't compete with the likes of LG and Samsung.
The browser on Sharp's SmartCentral interface has all the features we expect from Smart TV browsers: an address bar, favorite places, and frustrating text input via the remote. Sharp doesn't do anything to "wow" us with their browser, but it is not any worse than other TV browsers we have tested.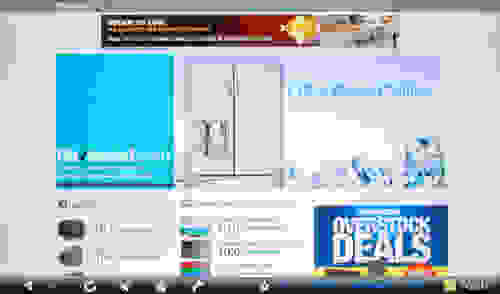 For a more detailed look at Sharp's Smart TV browser, take a look at our detailed overview here.
If you want apps, look elsewhere: Sharp does not include an app store on their Smart TVs. Included are you standard movie and TV streaming apps like Netflix and Hulu Plus, although Amazon Instant Video is absent. The only social networking app here is Skype, but that requires purchasing a separate camera.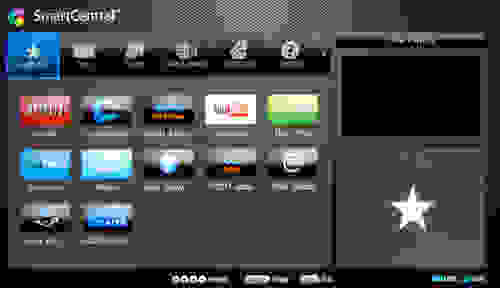 There are apps for Twitter and Facebook, but getting to them is slightly confusing. Sharp includes VUDU Apps, which is technically a separate interface that has slightly different apps. On the VUDU interface, you can find the two titans of social networking, as well as other useless apps that just offer previews and advertisements for TV shows.
We go over Sharp's apps, or lack of apps, in more detail in our 2012 Sharp Smart TV article.
The guided us through setting up a wireless connection after we first powered it on. Setup was a breeze and there was nothing too notable to report, aside from Sharp's Apple II-styled interface. When using Sharp's Smart TV platform for the first time, you are treated to this wonderful throwback to the 1980s: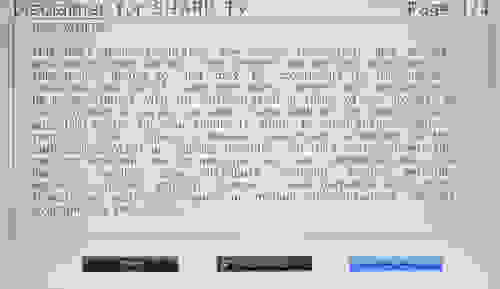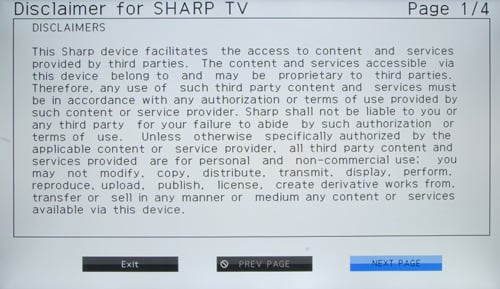 The LC-60LE847U automatically loads up the USB media interface whenever a USB drive is plugged in. The interface itself is sluggish and continues Sharp's retro/outdated theme. We were able to access files without a problem, although it is worth mentioning that music files did not display album art.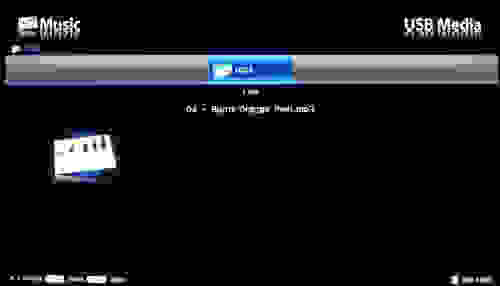 Sharp's interface is very basic and not in a bad way. When the menu button on the remote is pressed, it brings up a menu bar on the top of the screen that shows each category's options on the right-side of the screen. The different categories listed on the menu bar are picture settings, audio settings, power control, system options, initial setup, and information.
Since this interface is very plain, it navigates very smoothly. There is no lag when switching between options and everything is clearly labelled. The text and some of the colors used in this interface have a very retro feel to them and it does not seem intentional. This is not necessarily a bad thing since it does not affect the overall performance of the interface, but it would be nice to see Sharp update the menu for the 21st century.
This user manual is huge. Yes, it accommodates English, French, and Spanish, but the English section alone takes up 92 pages! The manual can get very technical, but it covers almost every aspect of the TV. There are detailed pictures and diagrams for doing everything from setting up Closed Caption to using internet applications. This menu is the definition of thorough.
There is a digital manual, which is listed under the Aquos Advantage app. Unfortunately, the digital manual is the same detailed user manual in PDF format. Navigating this with a remote is less than ideal and should only be done if you lose the paper manual, which is about as hard to do as losing a coffee table book.
If we scored TVs strictly for being charming, this Sharp would be a clear recommendation. The LC-60LE847U (MSRP $2,700) is about as charming as a 60-inch television can be: the brushed metal-style base, the unintentionally retro menus, and the coffee table-sized user manual all contribute to this. At TelevisionInfo.com, we base our scores on results and this TV was found lacking.
The LC-60LE847U runs into problems in three key areas: color quality, 3D, and its Smart TV platform. The colors produced, both 2D and 3D, do not justify the asking price. The 3D experience is decent, but there is some image ghosting and the bulky 3D glasses do not make the experience any more pleasant. Then there is SmartCentral, Sharp's internet TV platform. It looks clean and performs well, but it has a severely limited amount of content that will hinder its usefulness in the long run.
This Sharp is not all cloudy days, though. The contrast ratio and screen dynamics were excellent and the audio was decent for built-in TV speakers. For $2,700, though, there are better options available. We recommend that you look around first before settling on the Sharp LC-60LE847U.
The Sharp Aquos LE847U series is a line of large-screened LED LCD HDTVs that feature active 3D technology and Sharp's Smart TV platform.
Meet the tester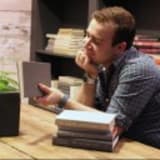 Josh Fields
Staff Writer
@reviewedtech
An enthusiast of all things tech, Josh is one of Reviewed.com's resident television experts. When he's not looking at bright TV screens in a dark room, he's probably reviewing a laptop or finding a new snack at 7-11.
Checking our work.
We use standardized and scientific testing methods to scrutinize every product and provide you with objectively accurate results. If you've found different results in your own research, email us and we'll compare notes. If it looks substantial, we'll gladly re-test a product to try and reproduce these results. After all, peer reviews are a critical part of any scientific process.
Shoot us an email