Time in the lab has won the R520A a place in the winner's circle. For the price, getting a TV with performance and features big enough to match its size is a real steal. Pounce on it!
Big screen, little stand
The R520A has a very single-minded appearance. Its metal-bar stand is trim, attempting stylishness, and frankly looks a little silly attached to the hulking, 60-inch screen of our test unit. Half-inch black bezels cling to the edge of the panel, which sits quite low to whatever surface it perches upon. Overall, it's a handsome TV that puts all emphasis on its giant screen.
Round back of the panel, you'll probably notice how cheap the casing feels. This may disappoint fans of quality craftsmanship—and who isn't one?—but it's a big reason why this 60-inch LCD is so affordable. Compared to years past it's substantially cheaper, especially when you consider that it's a card-carrying Sony Bravia model.
This Sony has a home-theater worthy four HDMI inputs—two on the back, and two on the side.
Facing the R520's backside, you'll find its connectivity options clustered to the right side of the panel. This Sony has a home-theater worthy four HDMI inputs—two on the back, and two on the side. It also offers two side-mounted USB 2.0 ports, a shared component/composite jack, digital audio out, analog audio out, LAN (ethernet) in, and a coaxial jack for cable/antenna. Just below the ports, you'll find the TV's on-set controls, which consist of manual power, channel, volume, or input adjustments.
Not too keen on pressing the little buttons on a big TV? Us neither, beaver. Fortunately, Sony includes a humdinger of a remote that's stuffed with buttonry. There are dedicated buttons for power, volume, channel, menu, menu navigation, the S.E.N. (Sony Entertainment Network), Netflix—even aspect adjustments and USB playback. Like the TV's software, the remote is complex and techy.
A multimedia-friendly machine
The Sony Bravia KDL-60R520A is complicated, though not hopelessly so. Sony is one of those companies that likes to stuff as many options into its menu system as possible. Anyone familiar with the PlayStation 3 knows what I'm talking about—there are easily twice as many menus and sub-menus on this TV as its competition.
The R520A is a smart TV, meaning you get access to Sony's 2013 smart platform. While it's not our favorite, the Sony Entertainment Network does give easy access to popular streaming content like Netflix and Hulu Plus. It's WiFi ready, but can also be smart-icized via an ethernet cable. Like all smart platforms, it has its share of awful flash games and bloatware apps, but a little use will learn ya which to avoid.
This Sony plays personal media off of a USB stick, and displays your smartphone's content via an HDMI/MHL connection.
This Sony also plays personal media—like images, videos, and music—off of a USB stick, and displays your smartphone's content via an HDMI/MHL connection. Sony has smartly placed the MHL HDMI port to the TV's side, while placing the ARC (Audio Return Channel) HDMI port on the back. Personal media gets extra fancy in the R520A's Photo Frame mode, which will display your photos alongside a clock and calendar—all while music plays in the background. We imagine this would make a cool screensaver if the TV was in your living room.
Buried within this Sony's complex menus are a lot of picture and audio controls. Scene selection allows for pre-set modes, like Cinema, General, and Game to set the mood for whatever content you're experiencing. Audio gets the same treatment: Music is for music playback, whereas Movie will alter volume/EQ settings to boost dialogue and compress treble and bass a bit. The whole system can be a bit tricky to figure out, but invested owners will eventually be glad of all the customization and filigree this TV offers: The Sony R520A can be tweaked to suit many moods and rooms.
A single flaw can't tear this TV down.
Time in the lab tells it: The R520A is a competent television. Our highest priority when reviewing a TV is its picture quality, and interested consumers will be happy to know that this mid-tier Sony boasts venerable picture quality in all of our core performance categories—except one.
As for the vaunted area of light dynamics—or contrast ratio—the R520A produces both a deep, rich black level and a very bright peak white. For an edge-lit LED, its ability to produce realistic shadow tones alongside bright content is quite impressive. The only drawback we found concerning its high light output is bleed-in around its corners. In a dark or very dim room, letterboxed and 4:3 content will look grayish. The 60R520A is probably best suited to mid- to high-ambient lighting.
Sports fans and gamers will be glad to know that the R520A handles motion-based content quite well.
When it comes to color production, the R520A falters just a bit. TVs are meant to produce a set range of colors, and this Sony struggles to fully produce the standard for red. Green and white are almost perfect, but blue is both too saturated and the wrong hue, edging not-so-subtly towards magenta. This somewhat skewed color gamut is unfortunate, but does not destroy the TV's overall picture. Its transitions from color to color, and black to white, are very good. Expect no "color "banding," where two neighboring colors shift too suddenly between one another.
Sports fans and gamers will be glad to know that the R520A handles motion-based content quite well. Without its Motionflow assistance, it blurs a bit, but enabling that setting eliminates the problem. Film fans can trigger another setting, Cinemotion, to evade the juddery effect that some HDTVs suffer from when showing film-based content, such as Blu-ray discs. Feel free to turn up the volume, too: The R520A's thick casing allows its speakers to employ a healthy range of treble, bass, and midtones without the rumbling distortion that slimmer LED TVs sometimes suffer from.
Sony rocks the house.
In recent years, a 60-inch LCD with all of these features and finery would've cost a pretty penny. We're surprised and pleased by the R520A's competitive pricing: $1,400 just feels like a steal.
Competent core performance and tech-savvy features combine into one value-friendly TV. We've got to put our stamp of approval on this one, especially if it goes on sale.
The 60R520A is a staunch performer in most core areas. Its contrast ratio is wide, thanks to a deep black level and very bright peak white. Its color production is quite good, too, although it struggles to match the international standard with as much accuracy as we prefer. Like most LCDs, this big Sony produces a narrow viewing angle, but otherwise its picture quality is commendable.
Yin and Yang
Contrast ratio is the measure of a TV's maximum light output, divided by its minimum luminance level. The resulting number—the larger the better—gives us a good idea of how immersive and realistic the TV will look, regardless of content. The Sony R520A tested with both a deep black level (for an LCD) and an impressive peak white.

We tested a laudable peak white of 370.70 cd/m2 against a rich black level of 0.065 cd/m2 , giving the 60R520A a contrast ratio of 5703:1, which is very good for its tech type. Expect brilliant snowflakes and fathomless cave mouths, if you're into that kind of thing.
Almost heroic
When we test color performance, we check three key areas: Color accuracy against international standards; color and grayscale transition; and color temperature consistency. The R520A performed well in all three areas, though it was not without flaw.
The R520A's color gamut could use some tweaking. Against the Rec. 709 standard, it matches ideal green and white almost perfectly. Those are the most important points to match, because we see them the best. Its peak red is undersaturated, however, and tends towards orange—not good. Blue has a similar problem: too saturated, and tending towards magenta.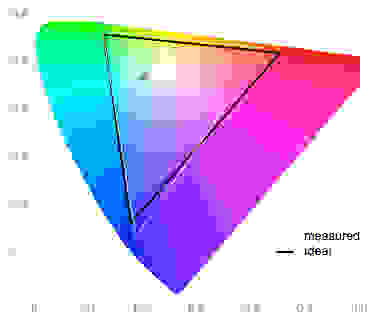 Despite its gamut problems, the R520A handles grayscale and color curve transitions admirably. Smooth, even curves mean a well-balanced color palette on screen, and a seamless transition means no color-banding during content. This is a great result.
Finally, the R520A's adherence to a single color temperature across its grayscale is iffy, but completely palatable. Darkening from peak white down to black, it tends to grow slightly warmer, from about 6800K towards the 6500K ideal—which is a good thing. It bottoms out during peak black production, but this is not visible to human eyes. Robots, don't buy this TV.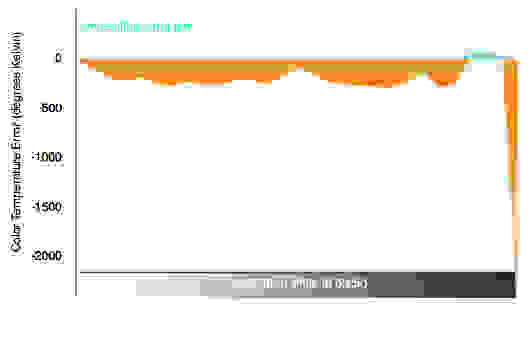 Like the eye of a needle
Horizontal viewing angle is an especially important test category for big TVs like this one. LCD panels typically don't look great during off-angle viewing, suffering from either contrast degradation or color shifting. The R520A is not the best choice for wall-mounting therefore—buyer beware.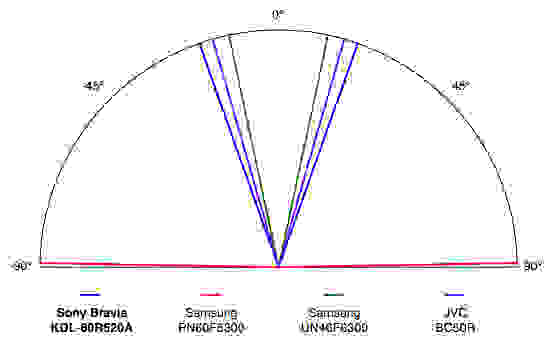 We tested a total viewing angle of 39°, or ±19.50° from center to either side. This could be a problem if you're a family looking to stretch out around this big 60-inch display, but shouldn't be smaller parties of two or three people.
Meet the tester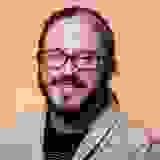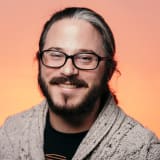 Lee Neikirk
Editor, Home Theater
@Koanshark
Lee has been Reviewed's point person for most television and home theater products since 2012. Lee received Level II certification in TV calibration from the Imaging Science Foundation in 2013. As Editor of the Home Theater vertical, Lee oversees reviews of TVs, monitors, soundbars, and Bluetooth speakers. He also reviews headphones, and has a background in music performance.
Checking our work.
Our team is here for one purpose: to help you buy the best stuff and love what you own. Our writers, editors, and lab technicians obsess over the products we cover to make sure you're confident and satisfied. Have a different opinion about something we recommend? Email us and we'll compare notes.
Shoot us an email