As a series, the W800B falls below the W850B and W950B within the company's 2014 lineup, meaning it's a good way to buy a high-end Sony without paying for extraneous bells and whistles. The W800B series is available in 50- and 55-inch versions starting at $1,199.
In short. the W800B is a hidden gem in Sony's 2014 lineup. Within the 55-inch class, it's $500 cheaper than the W950B flagship, but offers the same clean, detailed menus and stellar core performance.
Ultimately, the KDL-55W800B offers a winning combination of smart features and picture quality—consumers on the market for a new TV should keep this Sony on their radars.
An expertly crafted machine
When I reviewed Sony's 1080p flagship, the W950B, I was pleasantly surprised by its picture quality. Its out-of-the-box calibration in the Cinema picture mode was almost perfect, and the W800B follows in its footsteps—for $500 less. For a high-quality picture that you can enjoy the minute it's out of the box, the W800B is a stellar choice.
In the lab, I discovered deep, inky black levels on par with Panasonic's plasma-like AX800U. One mild drawback is that the W800B doesn't get very bright: This TV just barely achieves standard luminance with the Backlight setting at max, which also causes a small amount of light bleed in the corners.
For a high-quality picture that you can enjoy the minute it's out of the box, the W800B is a stellar choice.
If you're going to invest in the W800B, bear in mind that it looks best in a very dim or completely dark room. In fact, in the Cinema 1 picture mode, the TV is already calibrated to ideal home-theater settings. The TV adds very subtle luminance to dark grays just above black, preserving smooth gradations and fine details at the crucial low-end of the luminance spectrum; in other words, it retains plenty of lifelike detail throughout shadow tones, which makes movies look spectacular.
As a cherry on top, Sony's Advanced Contrast Enhancer setting does wonders for the TV's contrast, producing healthy dynamics without negative processing effects like a laggy interface or motion blur. And while some high-paced action scenes are a little too much for this Sony, the included Motionflow feature offers multiple settings to combat ghosting and blurring.
Users should be aware that this TV doesn't offer the widest viewing angle—so don't spread all over the room on movie night.
Unfortunately, I did discover a single performance flaw. While the W800B renders most digital colors correctly, it struggles to saturate reds to the ideal level. This isn't a massive problem, but it does mean that low-luminance reds like an ebbing pile of dying embers won't look as rich and realistic as they could, instead appearing a bit hazy and overly luminous. Users should also be aware that this TV doesn't offer the widest viewing angle—so don't spread all over the room on movie night.
When we tally everything together from top to bottom, the W800B is simply a fantastic performer for an edge-lit LED TV, with strengths that heavily outnumber the weaknesses.
In order to show consumers what a television is fully capable of, as well as to gauge the extent of its pre-calibration error, we calibrate each TV we test. We calibrate TVs to the current international HDTV standard, called Rec. 709, and also under the assumption that they'll be watched in a home theater room.
Calibrating the W800B was quite easy, however, because it performs so close to standards right out of the box. In Cinema mode, the W800B exhibits good gamma performance, grayscale tracking, and color accuracy. I tweaked a few things—the Backlight, for example, was dimmer than the 40 fL peak brightness we aim for—but for the most part, the Cinema 1 settings are very, very close to ideals already.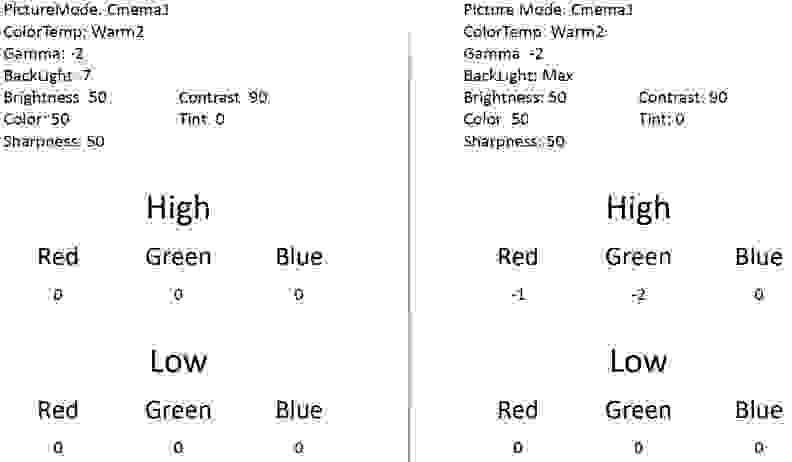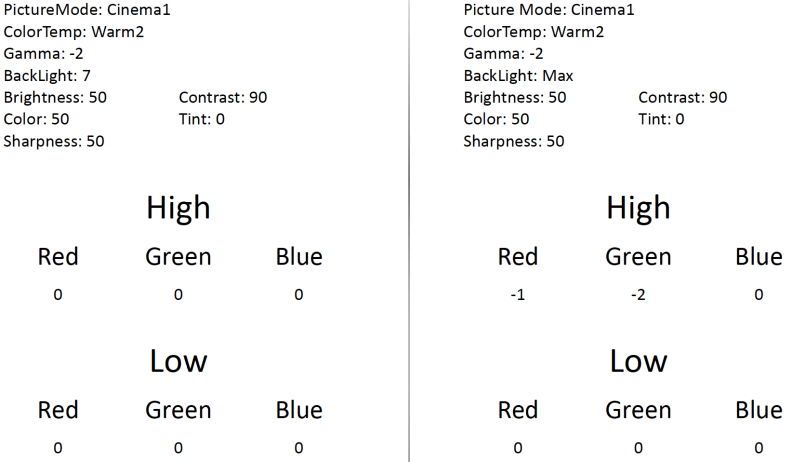 A high-end panel in a midrange suit
Unlike Sony's highest-end offerings, the W800B doesn't offer viewers the company's new "Wedge" design. Instead, you'll find the same curved, hollow pedestal and predictable flat-panel appearance as Sony's lower-tier TVs.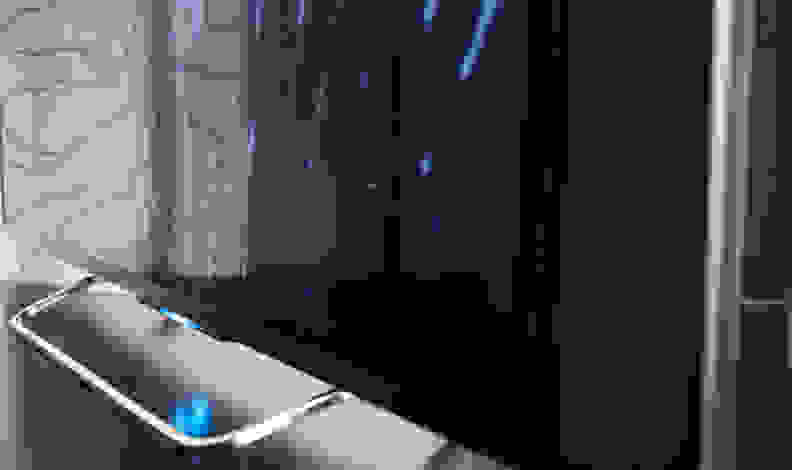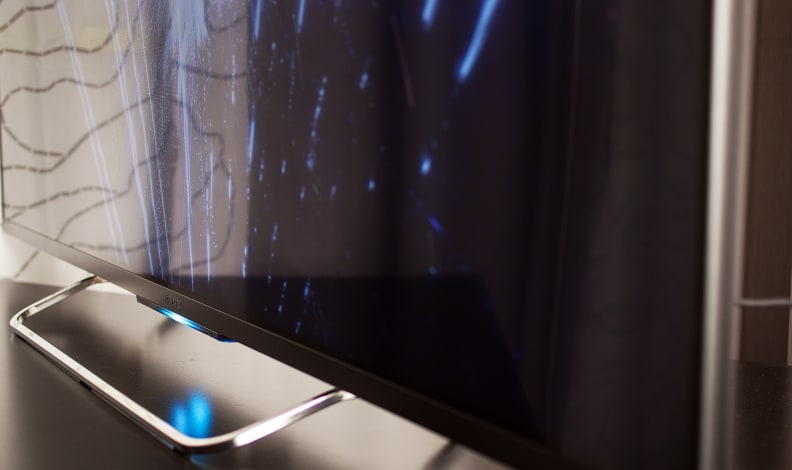 That isn't a bad thing, of course: As far as we can tell, all of Sony's 2014 TVs look pretty good this year, even the cheapest of the lot.
The W800B's primary attributes are its narrow black bezels and whisper-thin silver stand. The finished product is handsome enough, even if it lacks the same flash as the flagship series. Hidden on the back of the panel are small on-set control buttons and a decent selection of video and audio hookups.
In fact, for what it is, the KDL-55W800B offers a ton of connectivity options. Other than the odd placement, we liked what we found. Rather than clustered to one side or the other, the W800B's video and audio connections are centered on the lower-half of its rear casing.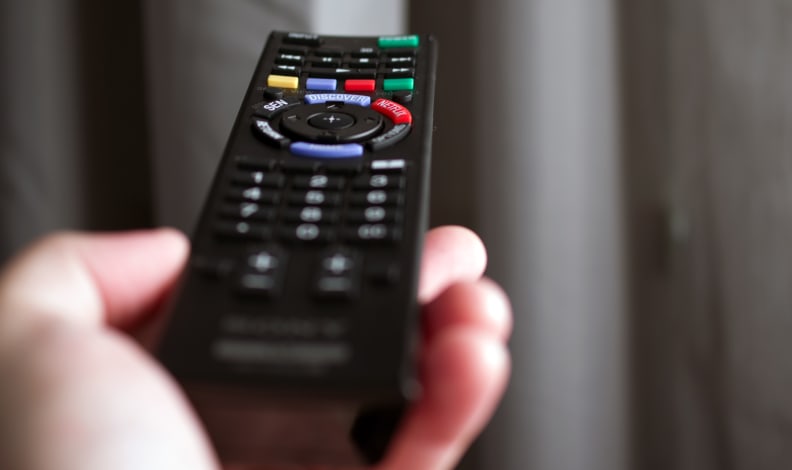 Central ports include two analog audio inputs, a shared component/composite input, three HDMI inputs, a LAN (ethernet) connection, and a digital audio jack. Side-facing ports number a subwoofer out, audio out, two USB 2.0, another HDMI input, and a headphone jack. I think the kitchen sink's in there somewhere, too.
The W800B is a bit conservative when it comes to extra goodies, but that's what saves you some money here. The TV is 3D, so it ships with two pairs of 3D glasses—but other than a standard remote control with batteries, that's about all she wrote. Don't expect mounted cameras or touchpad controllers like what you find on the company's flagship models.
The W800B fosters terrific contrast—the difference between light and dark elements on screen—thanks to its production of a great black level. I measured a black level of 0.02 cd/m2, which (for an edge-lit LED TV) is very impressive. Note that we got this result with the Advanced Contrast Enhancer set to Low. Using an ANSI checkerboard pattern, I measured a complementary peak brightness of 90.51 cd/m2. This isn't super bright, but it still gives the W800B a solid contrast ratio of 4525:1.

Run of the mill
By today's standards, the Sony Entertainment Network (SEN) is a fairly average smart platform. You can expect a decent spread of apps and features, though it's not as tricked-out as the version found on the company's top-tier TVs.
Basically, you get three well-presented tabs of proprietary Sony content and a single tab for other apps.
This smart platform is broken into four tabs: Movies, Album, Music, and Apps. The Movies tab primarily houses content pulled from Sony's first-party Video Unlimited service, but you'll also find easy access to Crackle, Netflix, Amazon Instant, and Hulu Plus. The Album tab sources content from PlayMemories Online service, Sony's own cloud-based picture, music, and video-hosting service. The Music tab—as you might guess—features Sony's first-party Music Unlimited service. Finally, the Apps section contains everything else.
Basically, you get three well-presented tabs of proprietary Sony content and a single tab for other apps. It feels a little biased, but all the content is there nonetheless.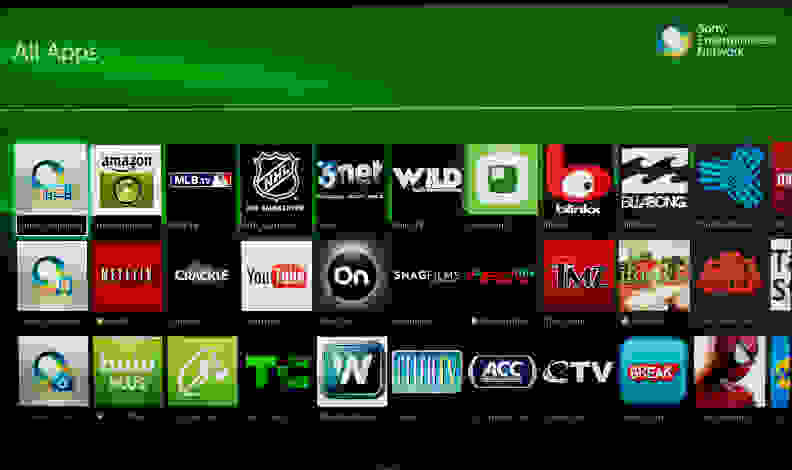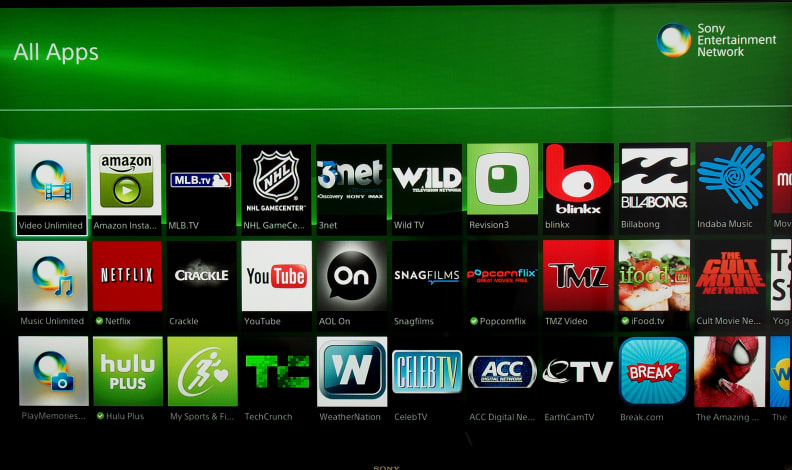 As for on-board menu software, the X800B features the same handsome, minimal picture and audio menus we've seen on every other Sony this year. Clean, high-resolution white text against an opaque black backdrop is easy to read, but not always easy to navigate.
Sony TVs tend to confuse newcomers by allocating various picture/audio presets to a menu called Scene Select.
Like in previous years, Sony TVs tend to confuse newcomers by allocating various picture/audio presets to a menu called Scene Select. This means you can't jump from Game mode to Cinema mode in the regular picture adjustments menu, which is very unintuitive.
From a quantity perspective, however, the W800B has the same multitude of options and settings as Sony's top-tier TVs. Picture-quality buffs might be disappointed to discover that there's only a two-point white balance control for advanced calibration. Fortunately, the TV is calibrated so well out of the box that you probably won't miss high-end staples like 10-point controls and color tuners anyway.
Viewing angle, or how far you can watch a TV from center before its picture degrades, is one area where the W800B could perform better. I measured a total viewing angle of 48°, or ±24° from center to either side. This is an average result, but the W950B still performed worse than our three comparison models.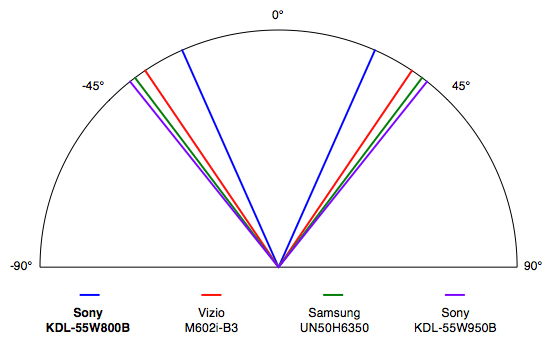 A flagship by any other name
Within the 2014 lineup, the W800B has a multitude of strengths compared to the competition. It's more stylish than Vizio's E Series; it trumps Samsung's H6350 in screen size-per-dollar; and it even outperforms its big brother, the W950B, for $500 less.
While the tech du jour might be affordable full-array local dimming, there's something to be said for an edge-lit LED TV that performs this well while looking this good. If you're as invested in style and durability as you are in pure picture quality, the KDL-55W800B is a great choice.
Each HDTV we test is expected to produce colors that match the requires set forth by the International Telecommunications Union (ITU). Standard TV color, outlined in the Rec. 709 document, dictates the exact hue and saturation of a TV's primary and secondary color points.
The W800B performed well here in most regards, but we found that it undersaturates reds. This means that red and colors created by red (yellow, magenta, pink, orange) lack a bit of vivacity and richness, especially at lower luminance levels. This isn't a massive problem, but it's probably this TV's biggest flaw.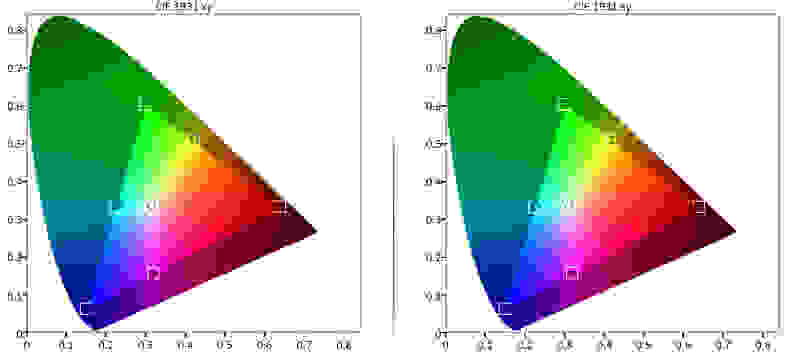 In display tech, the word "grayscale" refers to the neutral shades a TV creates: blacks, grays, and whites. Television utilize red, green, and blue sub-pixel filters to create the grayscale. When these sub-pixels are properly emphasized, the resulting grayscale shade has a proper neutral white balance. Error within the grayscale is expressed as a collective number called DeltaE, where a DeltaE of 3 or less is ideal.
The W800B performed very well here—prior to calibration it exhibited a DeltaE of 3.03, which is just a tiny, negligible amount over the ideal limit. During calibration, I made small adjustments to the TV's white balance, achieving a DeltaE of 1.19.


Beyond measuring actual grayscale error, we also take a closer look at the sub-pixel emphasis itself. A few scans with our color meter revealed that the W800B does, indeed, have a very even emphasis between RGB filters, though I still lined up the sub-pixels a bit better during the calibration process.


Gamma, also called gamma curve or gamma sum, refers to the amount of luminance that a TV adds at each step of the grayscale. Adding too little luminance between steps can cause brighter elements to obscure more subtle, dark elements. Adding too much luminance between steps can cause a banded jump, where gradated shades and hues suddenly jump between one another.
The ideal dark room gamma is 2.4, but 2.3, 2.2, and even 2.1 are all acceptable gamma curves depending on how much light is in the room—the smaller the number, the better-suited for brightness the gamma curve is. Before and after calibration, the W800B tested with an even gamma curve of 2.35, which is quite good for either a pitch black room or a very dim room.


Meet the tester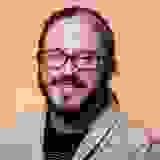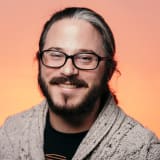 Lee Neikirk
Editor, Home Theater
@Koanshark
Lee has been Reviewed's point person for most television and home theater products since 2012. Lee received Level II certification in TV calibration from the Imaging Science Foundation in 2013. As Editor of the Home Theater vertical, Lee oversees reviews of TVs, monitors, soundbars, and Bluetooth speakers. He also reviews headphones, and has a background in music performance.
Checking our work.
Our team is here for one purpose: to help you buy the best stuff and love what you own. Our writers, editors, and lab technicians obsess over the products we cover to make sure you're confident and satisfied. Have a different opinion about something we recommend? Email us and we'll compare notes.
Shoot us an email