Within that market, Sony has just begun to find its footing after years of financial struggle. While we've been impressed by Sony's TVs in the past year, the company's new TV lineup—on display at this year's show—looks more mature than ever. Advancements like quantum dot and HDR make it easier than ever to produce a stunning LED TV, and Sony has definitely put that tech to good use.
Of course, Sony is still doing Sony things. Case in point: Like Samsung, LG, Hisense, Vizio, and TCL, Sony also uses quantum dots in its 2016 TVs, but for some reason Sony calls them TRILUMINOS. Confusingly, Sony has used the same term to describe other TVs with color enhancement—even those without quantum dots.
Likewise, Sony's High Dynamic Range TVs use local dimming to achieve optimal and necessary contrast... but Sony continues to call it "X-tended Dynamic Range Pro," despite the fact that the same LEDs will be featured in Panasonic's LCD TVs this year.
That aside, we have incredibly high hopes for the company's 2016 flagship, the Sony XBR-65X930D (MSRP not yet available). The X930D series comes in two sizes, 65-inch and 55-inch, and sports a snazzy new design. Not only does it ditch the giant, front-facing speakers that dominated Sony's older "wedge" designs, but it also delivers as many or more high-end fittings as any other premium TV on the market. It takes some digging through Sony's extensive proprietary terminology to figure that out, but first impressions make one thing clear: Sony has given this TV tech and design updates where it counts.
Like a trim, black suit, this design is timeless—but it's been done before, too.
The electronics sections at stores like Wal-Mart and Costco are often bursting with TVs sporting black stands, black bezels, and chunky chassis. But in the premium TV sphere, displays strive not just to implement technology, but to do it with style. In this regard, the X930D doesn't strut as much flair as some of the other flagship TVs we saw at CES, but it's not a bad looking set, either.
This year, Sony changed the shape of the stand. The "wedge" design is gone entirely, and those big, side-mounted speakers are no more. Yet unlike the competition, Sony hasn't curved the screen or hidden all of the ports in the stand, which gives the X930D a comparably more traditional feel. Hopefully that will also make it more affordable.
Like most TVs I saw at CES, I haven't had the chance to go hands-on with the remote control, or any of the software or smart features. However, we do know the X930D still uses the Android TV platform, which we liked well enough last year. So far the major complaint we've had is that it goes through an onerous update process seemingly every other week, but the integrated software (especially Google Cast) more than makes up for that.
Here's hoping we get Ol' Blue Eyes at Frankie Moreno prices.
Sony's biggest TV announcement at CES 2016 was for a prototype full-array backlight that uses a "honeycomb" shape to create excellent shadow tones and spectacularly bright spots via hyper-controlled local dimming. It's stunning to look at, but it's a full-array (edge to edge) design meant to push massive LCD panels into spectacular HDR territory. Sony claims that the backlight is not only slimmer, but is much more effective than full-array backlights from previous years.
The X930D might be a slimmer, brighter TV with better color and contrast that's cheaper than last year's excellent X930C.
So what does this have to do with the edge-lit X930D? Well, given the clear improvement over previous edge-lit Sony TVs we've seen recently, the X930D's LEDs (and dimming software) are almost certainly of the same make and quality as that full-array prototype. That means a slimmer, brighter TV with better color and contrast, and one that's hopefully cheaper than last year's excellent X930C.


Last year, I would have sworn that the brightness required for High Dynamic Range performance would only be possible with a full-array (direct) LED backlight with some level of local dimming. But Sony's X930D (and Samsung's KS9500) both claim to hit certain HDR specs despite being edge-lit. This is achieved, in part, through the use of quantum dots.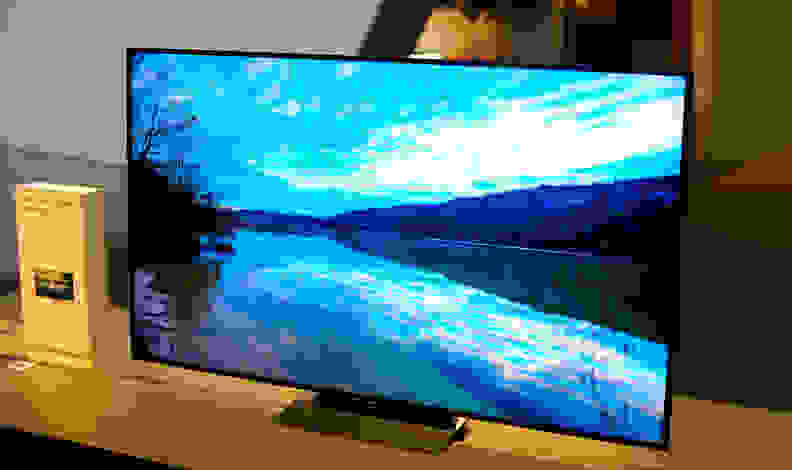 Quantum dots are microscopic crystals that, when struck with certain wavelengths of light, produce a corresponding color depending on how large the dots are. Some QD-equipped TVs, like Samsung TVs, print a "film" of quantum dots on top of the standard LED/LCD substrate. Sony's TVs instead place quantum dots in glass tubes beside the LEDs, allowing edge-mounted diodes to shine directly through them, increasing the presence of certain colors on screen, especially red and green.
However, since TVs create white, colorless light by combining their primary colors (red, green, and blue), quantum dots that improve color saturation can also help to improve overall luminance, actually creating brighter, more efficient LEDs when properly utilized.
Naturally, we can't really say much more about the X930D until we get it into the lab for testing, but to my eyes it looked very promising. The colors were exceedingly rich for such a thin TV (though not quite on the level of some of the other displays I saw at CES), and the LEDs were plenty bright. While some have expressed concern over "flashlighting," I found the head-on, eye-level black levels to be quite good, only showing the TV's edge-lit nature at extreme viewing angles.
We think the hand Sony's holding is worth betting on—even if Sony doesn't.
At one point in time, refusing to step into the squared circle with your competitors might have been seen as a good thing. Your motivation may have been interpreted as either a belief that your product was so undeniably great as to render product comparisons unnecessary, or a certainty that consumers would understand your product's value without prompting.
Unfortunately, neither scenario is very realistic right now. With so much new technology infiltrating the TV space, winning the hearts and minds (and checkbooks!) of consumers depends on winning the backing of advocates like the UHD Alliance, the "Netflix Recommended TV" program, and content providers everywhere. It's in Sony's best interest to adopt and employ the standard terminology—such as UHD, quantum dot, wide color gamut—and take the time to explain why its TVs are better.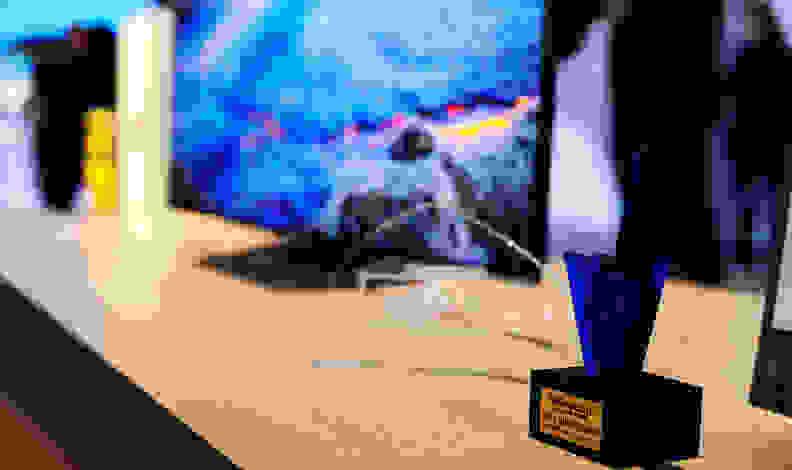 And Sony's TVs may very well be better. After deciphering the proprietary terminology, it's clear that the X930D can hold its own against what the competition claims to do—that's why we gave the TV one of our CES Editor's Choice awards. But if Sony is intent on using its own proprietary terms for the tech, it wastes all the work the industry is doing to put terms like "HDR" and "UHD" in the minds of consumers. Simply put: It's alienating for those who aren't familiar with Sony's phrasing choices.
Even with designations like "Netflix Recommended" and "Premium UHD," buying a new TV is more confusing than ever. But it's the game the TV industry has decided it's going to play—and Sony needs to play ball if it wants the X930D to join the team.
Meet the testers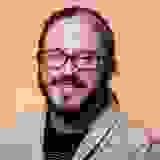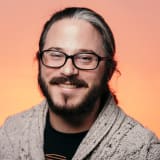 Lee Neikirk
Editor
@Koanshark
Lee has been Reviewed's point person for most television and home theater products since 2012. Lee received Level II certification in TV calibration from the Imaging Science Foundation in 2013. As Editor of the Home Theater vertical, Lee oversees reviews of TVs, monitors, soundbars, and Bluetooth speakers. He also reviews headphones, and has a background in music performance.
See all of Lee Neikirk's reviews
Checking our work.
We use standardized and scientific testing methods to scrutinize every product and provide you with objectively accurate results. If you've found different results in your own research, email us and we'll compare notes. If it looks substantial, we'll gladly re-test a product to try and reproduce these results. After all, peer reviews are a critical part of any scientific process.
Shoot us an email