Below, you'll find the core result charts for very basic, non-HDR performance in the TV's accuracy-focused Cinema pro mode, specifically the TV's SDR color gamut, RGB/white balance, grayscale error, and gamma performance.
Because the X930D is an HDR set and our current testing environment and rubric is not optimized yet for HDR output and 10-bit playback—and because the TV, like every Sony, doesn't have a color tuner for CMS management—I didn't go through a full calibration process as I normally would. A comparison of picture modes revealed Cinema pro to be the most accurate out of the box mode, however, and if you're looking to calibrate this TV I recommend starting from there.
The X930D is Sony's flagship TV series this year, and it's packed with plenty of interesting features. I was impressed by the X930D during CES 2016, but there's quite a bit of difference between how something appears on the show floor and how it performs in a controlled testing environment.
The main innovation showcased by the X930D is Sony's new "Slim Backlight Drive," a new type of LED backlight which allows a sleek construction and significantly higher contrast than a more traditional edge-lit display. The X930D is, indeed, extremely thin at its edges, and its contrast was definitely way beyond the average edge-lit LED. While the innovations do represent a jump in performance for this type of TV, the improvements don't put them significantly ahead of traditional backlit sets with local dimming.
Even still, the X930D is an impressive device that mixes design innovations with solid performance improvements. While it might not be the perfect set for a staunch videophile, it's definitely good enough for most people, especially those who appreciate the TVs advancements in aesthetics. If you want a little panache with your performance, the X930D strikes a good balance between steak and sizzle.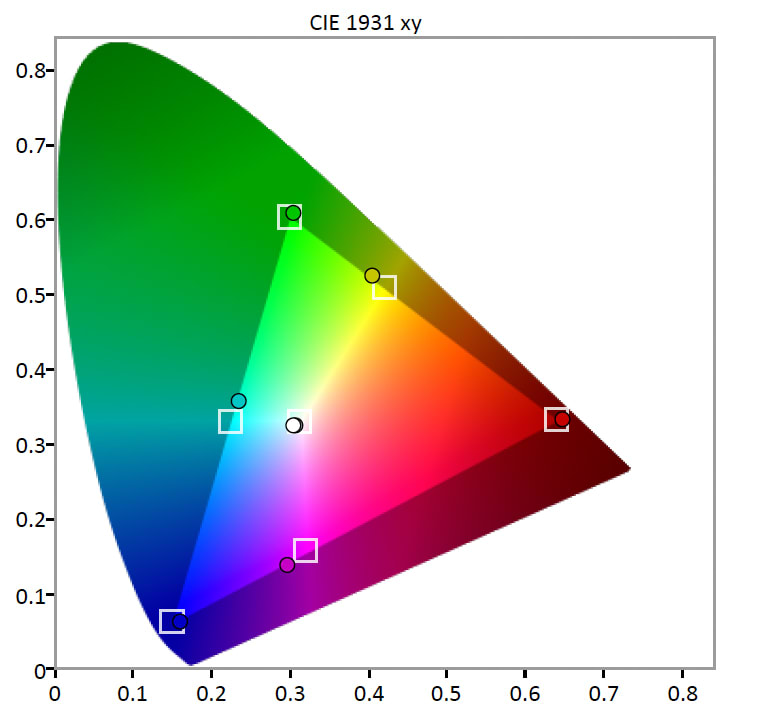 Sony is rolling the X930D and X940D series together into a single flagship lineup this year. The lineup includes three TVs:
• 55-inch (model: XBR-55X930D), MSRP: $2,199
• 65-inch (model: XBR-65X930D), MSRP: $3,299
• 75-inch (model: XBR-75X940D), MSRP: $6,499
You might notice the big price discrepancy (and slightly different model names) between the 75-inch X940D and 55/65-inch X930D TVs. This is because the larger X940D uses a full-array backlight with local dimming, while the 55- and 65-inch X930D TVs are cheaper and use edge lighting.
In fact, one of the main design draws is how incredibly thin the 55- and 65-inch X930D TVs are. Sony has even claimed that they're some of the thinnest wall-mountable TVs the company has ever made.
While the 75-inch X940D is included alongside the X930D TVs in most respects, this review only applies to the edge-lit X930D TVs. I expect major performance differences between the two smaller TVs and the large full-array TV, which would be better considered a standalone product deserving of its own full review and evaluation.
Here are the core specs for the 2016 X930D series:
• 4K (3,840 x 2,160) resolution
• High Dynamic Range compatible
• Android TV smart platform
• Triluminos (quantum dot) color
• Slim Backlight Drive
• Google Voice Remote
In the box, you'll find the AC power cord, remote batteries, an IR blaster, a manual and quick setup guide, the stand and screws, and the Google voice remote. I spent a little over a week with the X930D performing lab tests and watching a variety of content. We reviewed the 55-inch X930D (XBR-55X930D, $2,199), which we received on loan from Sony.
This TV has a sleek, minimalist design worthy of its price.
A lot of what you're paying for with a TV like the X930D, as we noted during CES, is the very sleek and thin design factor. This is probably the thinnest TV that Sony's ever produced. The design is even described as "flush-on" because of how snugly the TV hugs a wall when mounted.
While it gets a bit deeper towards the middle/lower chassis where the electronics and components live, the panel is super duper thin at its edges. The stand is a smooth matte silver, and everything from the bezels around the screen to the placement of the connectivity ports feels clean and intentional.
The X930D is bright enough for High Dynamic Range.
One reason the X930D series is so expensive (it starts at $2,199) is because it's High Dynamic Range (HDR) compatible. However, like 3D compatibility, HDR compatibility in and of itself is not an automatic home run.
Sure, an HDR-compatible TV can play "HDR10" and/or "Dolby Vision" formats—new content that offers up way more brightness (luminance) and color than standard formats—but compatibility is not necessarily a performance indicator. Fortunately, the X930D goes a long way towards offering real next-generation picture quality. Like the other HDR TVs I've tested this year, it can get crazy, super bright.
Using the max backlight settings in Vivid mode, I measured 2%, 10%, 20%, and 50% white windows alongside our usual measurements for falloff. The X930D reckoned a very respectable 412, 1,165, 965, and 740 nits, respectively. You can expect HDR peaks to be somewhere around 700-900 nits, which is great for an edge-lit TV.
Android TV is a big step forward for Sony.
No offense PlayStation fans, but Sony isn't exactly known for intuitive menus and interfaces. The same semi-esoteric cross-bar menu interface you might recall from the PlayStation 3 console was the dominant paradigm for Sony's picture menus in their TVs for a long time. The options were all in tow, but the learning curve was a little steeper than anyone liked.
That same lifetime-to-master approach to user interface used to plague every Sony TV's smart features, too—alongside a shameless propensity to put first-string Sony content services front and center at the expense of cheaper and more widely enjoyed apps like Netflix and Hulu Plus.
If anything, the Android TV platform—which you'll find on the X930D—is a huge step forward for Sony just because the interface is so much simpler. But it's also a welcome adaptation of one of the most widely used and user friendly platforms out there. Even if you haven't used Android before, you'll feel comfortable enough hopping into the core basics like Netflix, Amazon Video, Hulu, or the web browser without any need to bust out a manual.
For a 4K TV, this one looks good playing back older content.
In the early days, when there was basically no 4K content to watch, it was extra important for a 4K TV to be good at upconversion or "upscaling," the process of stretching regular HD content to fit the higher pixel count of a 4K screen. Fortunately, Sony had one of the first 4K TVs on the market, and the company has gotten a good handle on the upscaling process.
The X930D avoids the oversharpening and noisy pixelation of bad upscaling.
To that end, the X930D looks very good playing full-HD (1080p) content, such as from Blu-ray discs or providers like Netflix. But if you're watching cable or satellite here in the states, you're probably not getting everything in Full HD. The X930D still does a passable job upscaling 720p content, though, avoiding the oversharpening and noisy pixelation that can occur during bad upscaling.
Motion looks great during movies and TV shows.
When it comes to standard kinds of content—movies, TV—the X930D does a great job rendering panning and camera movement during scenes, from the mundane to the complex. The TV has the usual dedicated motion compensation and telecine modes, which Sony calls "Motionflow" and "CineMotion," respectively. This allows it to successfully render 24fps film content (which right now is almost entirely Blu-rays), as well as broadcast 30 and 60Hz content without much judder.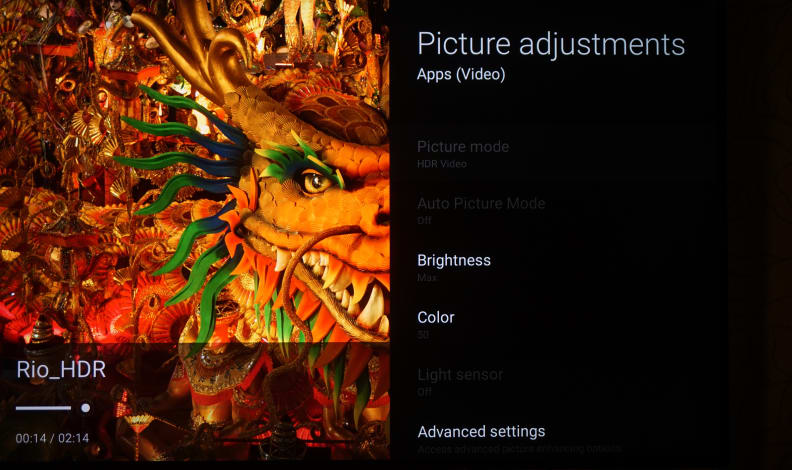 If you really want to de-blur everything you can crank up the Motionflow mode, but that all depends on how much smoothness you want versus natural, intentional blur. However, even with the motion settings completely shut off, the TV's playback of 4K @ 60fps content (the current cap for high resolution motion) looked excellent.
The X930D has great backlight uniformity for an edge-lit TV.
Finally, I really like that this TV doesn't have any of the backlight bleed that's pretty common to edge-lit sets. Usually, since an edge-lit TV—whether its LEDs live on the top/bottom, sides, or around the full screen perimeter—has to send bright light to the center of the screen, you can see remnants of that light in places where you shouldn't.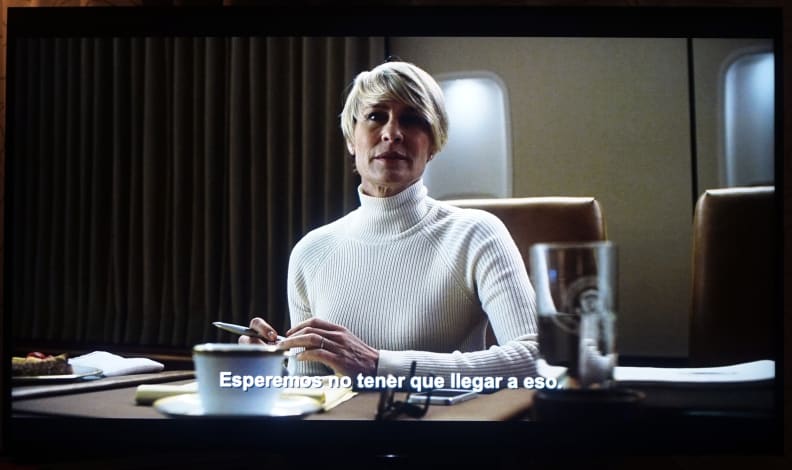 Sony's new backlight does a great job keeping this from happening. Granted, it does affect the darkness of shadow levels across the whole screen, but in my opinion an even, unmarred shadow appearance is preferable, in this case, to staggered shadows that grow brighter/darker depending on content. This is also yet another thing that you won't really notice unless you're watching the X930D in a really dark, dedicated viewing environment.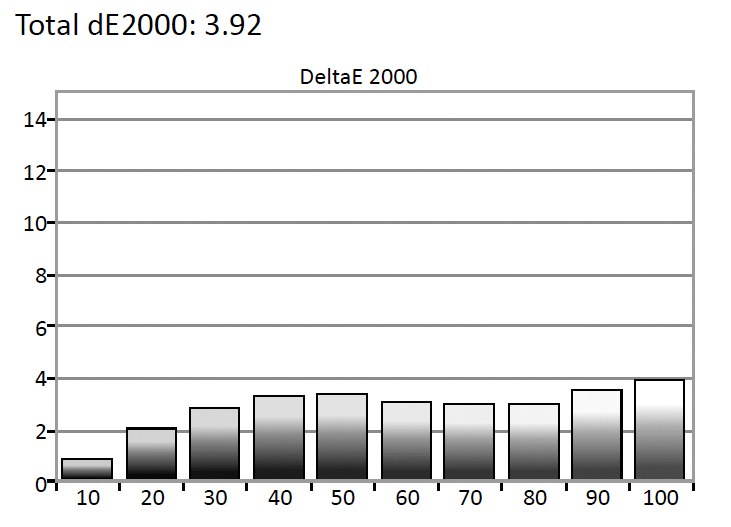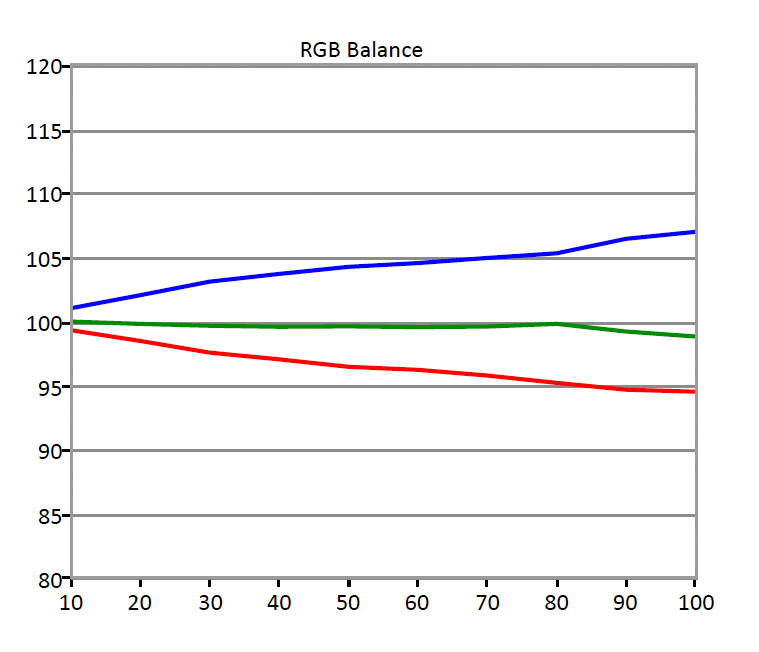 The local dimming process is a little rough around the edges at times.
This is the first generation of the Slim Backlight Drive, and it shows. Complex scenes with pinpoints of high brightness look impressive at first, but discerning viewers will notice luminance from bright spots that leaks into the darker scenery around it on occasion. This "halo" effect has plagued many full-array local dimming TVs in the past, but while it's less of a problem than it used to be, it's an easy hurdle for the newly forged Slim Backlight Drive to stumble over.
Sony's efforts to create great local dimming in a slim, edge-lit TV are still commendable. But picky, videophile viewers might want to shop around a little more, especially if you're the kind who likes to watch in a totally dark room. The attempts to stem these problems occasionally mean you don't get totally consistent boosting/dimming performance across valuable picture details like specular highlights and dark spots.
This Sony doesn't have the best off-angle viewing.
Like most local-dimming equipped, high-end LCD TVs, the X930D uses a VA (Vertical Alignment) type panel. This has pros and cons, and one of the cons is a more narrow viewing angle than the alternate IPS panel type.
I measured a total viewing angle of only 28°, or ±14° from the center to either side of the screen. The TV looks fine during head-on viewing, but the contrast falls off very quickly as you move off to the side, and is just as iffy in vertical viewing angle situations—so measure carefully before you commit to a wall placement. You can move about 3 feet to either side before contrast starts to suffer, which is fairly average for a VA-equipped LCD TV.
The X930D's black levels fluctuate a little too much.
Another issue I noticed (and measured) is that the X930D's shadow production is not always consistent. Using the standard ANSI checkerboard pattern to measure contrast, I noted that the black level varies quite notably from square to square, even within a single square of the checkerboard. The X930D's black level reached as low as 0.05 nits, which is a good result for an edge-lit LED TV, but also sometimes up into the 0.08/0.09/0.10 nits range, which doesn't cut it for a high-end TV in 2016. Note that these were uncalibrated measurements taken from the Cinema pro picture mode.
Practically, this means you may notice discrepancies between different shadow areas on screen during viewing or over time across different scenes, especially if you're watching in a very dim or dark room where your eyes have adjusted properly to dimmer content. This shouldn't be an issue if you're watching with the lights on, but I could see it becoming distracting during certain types of content, especially darker, filmic fare. In the Cinema pro mode, I measured a static, uncalibrated contrast ratio of 4571:1, which is above average, but is only so reliable due to the black level fluctuations.
You may notice discrepancies between different shadow areas if you're watching in a dim or dark room.
The one caveat here is that during HDR content—which is not only much brighter, but also boasts brighter, more daytime-like colors, your eyes may not ever adjust to the darkness long enough to notice much black level fluctuation. But still, there isn't enough HDR content to ignore that this is an issue where traditional dark room calibration is concerned.
This Sony doesn't have the color range of other HDR TVs we've seen this year.
The X930D is by no means an inaccurate performer in terms of standard color, but its "wide color gamut" performance is a bit underwhelming.
I measured the primary and secondary colors against the DCI-P3 color space—the current target for HDR TVs—and found that the X930D doesn't have quite the coverage of other HDR sets, albeit it's also not nearly as pricy as what we've tested this year with more color.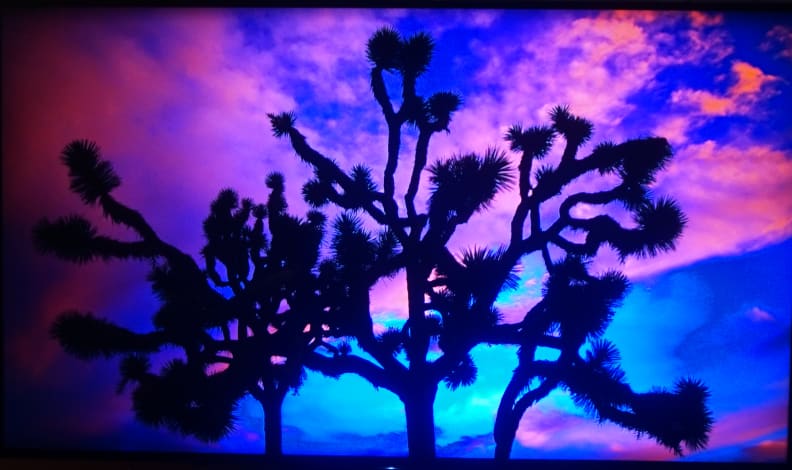 You'll definitely notice a more colorful, saturated HDR appearance when watching that kind of content, but the heavy regulation required to have a high brightness, HDR backlight segmented into edge zones seems to have required less of an emphasis on color volume and wide color gamut coverage.
It's also possible that the different kinds of quantum dots used by this Sony and the other HDR/QD-equipped sets I've seen simply operate at slightly different coverage levels, but suffice to say that the X930D favors accuracy over intensity.

Yes—if you want a good HDR-capable TV in a sleek, beautiful package.
The Sony X930D is a very good TV by non-HDR standards, but it's definitely priced for all the flashy new content coming along this year and into 2017. And while the new Slim Backlight Drive proffers a very respectable amount of brightness, it doesn't produce the same eye-candy colors that we've seen on other flagship TVs this year. While the bigger, much pricier 75-inch X940D is definitely a different story, the X930D feels more like diet HDR. Plenty bright, some of the color, and a nice, sleek finish and stand. I can see some buyers definitely going for that.
The X930D is a good choice for everybody but videophiles.
However, if you want a dark-room darling that can produce consistently super-deep blacks to match your theater, the X930D isn't the best choice. If calibrated and mitigated properly, the TV can produce respectable black levels, but the dimming performance and poor horizontal/vertical viewing angle threaten to derail the illusion unless you're sitting in the exact right spot, watching the exact right scene. For everyone else, though? This one's a good choice—it's just not quite a videophile product.
Meet the testers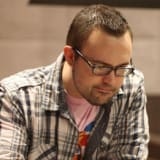 Mark Brezinski
Senior Writer
@markbrezinski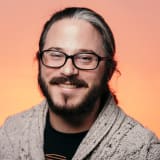 Lee Neikirk
Editor
@Koanshark
Lee has been Reviewed's point person for most television and home theater products since 2012. Lee received Level II certification in TV calibration from the Imaging Science Foundation in 2013. As Editor of the Home Theater vertical, Lee oversees reviews of TVs, monitors, soundbars, and Bluetooth speakers. He also reviews headphones, and has a background in music performance.
See all of Lee Neikirk's reviews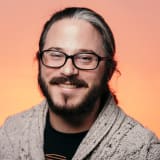 Lee Neikirk
Editor
@Koanshark
Lee has been Reviewed's point person for most television and home theater products since 2012. Lee received Level II certification in TV calibration from the Imaging Science Foundation in 2013. As Editor of the Home Theater vertical, Lee oversees reviews of TVs, monitors, soundbars, and Bluetooth speakers. He also reviews headphones, and has a background in music performance.
See all of Lee Neikirk's reviews
Checking our work.
We use standardized and scientific testing methods to scrutinize every product and provide you with objectively accurate results. If you've found different results in your own research, email us and we'll compare notes. If it looks substantial, we'll gladly re-test a product to try and reproduce these results. After all, peer reviews are a critical part of any scientific process.
Shoot us an email