In 2018, TCL will attempt to recreate that success with the new 6 Series, which looks to be a spiritual successor to last year's P Series. The 6 Series gives you 55- and 65-inch 4K/HDR models that support Dolby Vision, offer full-array local dimming backlights, and—of course—the Roku platform built right in.
I went eyes-on with the 6 Series over at TCL's CES booth, and while we can't say for sure if this is another P Series in the works until we get the TV into our labs, it looks mighty promising. Pricing hasn't been confirmed, but you can expect it to be very competitive, just like last year. This is one TV to keep an eye on in 2018.
About the TCL 6 Series
The TCL 6 Series is available in two screen sizes:
• 55-inch (96 local dimming zones), pricing not confirmed
• 65-inch (120 local dimming zones), pricing not confirmed
Other than different numbers of local dimming zones, the two 6 Series TVs share the same basic key specs:
• 4K resolution
• Support for HDR10 and Dolby Vision formats
• Roku TV smart platform
• Full-array local dimming backlight
• Roku remote control w/ voice search
• 120 Hz refresh rates
• iPQ scaling engine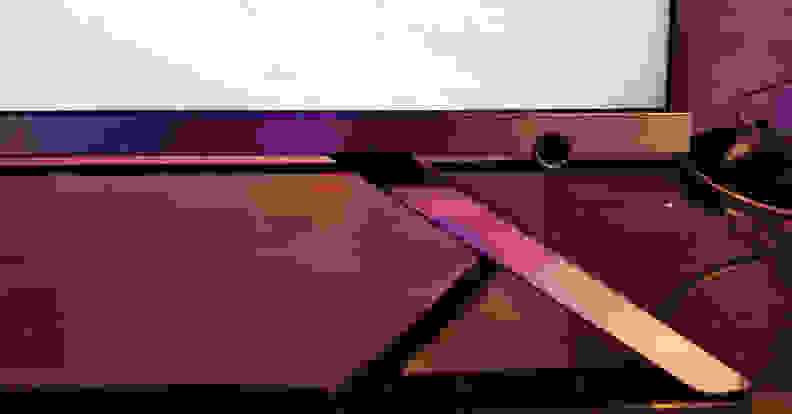 TCL has confirmed ports and connectivity for both models as well, which include three HDMI 2.0a (1 x ARC) with HDCP 2.2, one USB input, an ethernet (LAN) input, analog and digital (optical) audio out, and a coaxial jack for TV or cable connection.
What We Like
TWO SIZES, HUZZAH!
This feels a bit silly, but it's pretty great to get two sizes this year. I mentioned the biggest issue with last year's P Series to TCL on the show floor—lots and lots of people think a 55-inch TV just isn't big enough—and the reps confirmed that, yes, the 65-inch version is absolutely coming to market this year.
At first glance, picture quality is on point
It's pretty hard to visually judge TVs in a booth at CES, but it can be done. When I went to snoop on the 6 Series, TCL was playing a demo reel from an Xbox One X with 4K/HDR output for what had to be Forza Motorsport 7, Microsoft's check-out-our-graphics poster child racing simulator.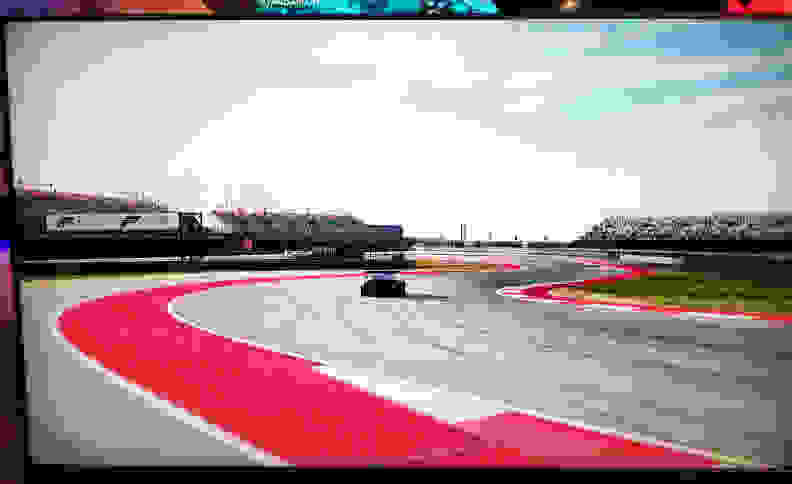 Like last year's P Series, the 6 Series looks like it has the LED power and color saturation to make for very satisfying HDR. Last year's model was surprising bright (around 700 nits, which is nuts for the price range) and hitting a good chunk of the HDR-appointed "DCI-P3" color space. The result is a bright, beautifully color-rich picture that I wouldn't have believed you could get from a TV in this supposed price range 2-3 years ago.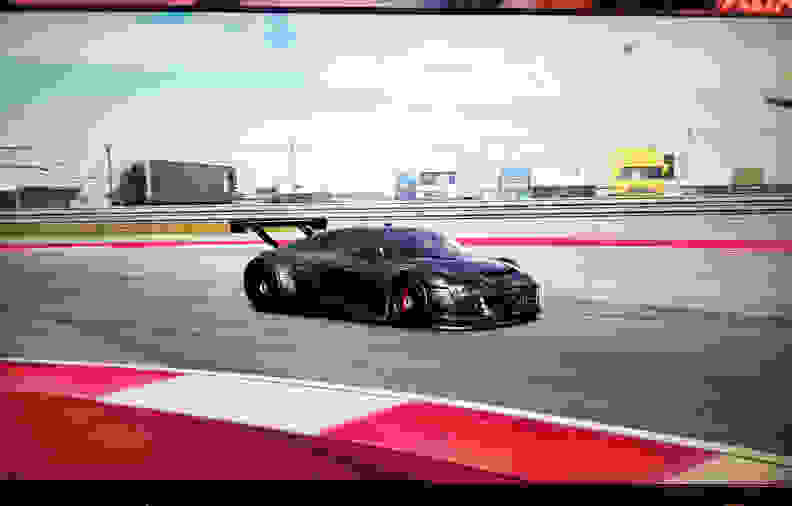 While I don't expect the 6 Series to be nearly as bright/colorful as the coming storm of multi-thousand dollar worldbeaters from Samsung, LG, Sony, or Panasonic, at the right price this is a level of performance that's going to truly feel "next gen" for the average buyer, especially if you're still jamming out on a regular old HD TV from 5-6 years back.
Who wouldn't want Roku in their TV?
We've been saying this for years, but: is there any better smart TV solution than Roku? The 6 Series TVs use the Roku TV platform again this year. If you're not familiar, Roku is a standalone content streaming solution that tends to take first place in our roundups of streaming devices, and is just a killer way to design a smart TV.
The 6 Series TVs have Roku—our favorite streaming platform—built right into their software.
Roku is infamously easy to use and figure out. The remote is just arrows and an OK button at the end of the day. There are no proprietary hoops to jump through, no "third party" apps or companies advertising alternative products on the product you already bought. It's just an easy, straightforward way to get Netflix, Hulu, Amazon Video, or whatever you're craving.
120 Hz refresh rates are great news for film lovers
TVs come in two "flavors" of refresh rate: 60 Hz and 120 Hz, which refers to the amount of times per second the screen refreshes. Typically, 120 Hz is preferable over 60 Hz because it offers better motion performance across a number of content mediums, not the least of which is Blu-ray movies that run at the 24 frame-per-second film standard. 120 Hz TVs can play 24fps content without interpolation; 60 Hz TVs can't.
What We Don't Like
I have concerns about the 6 Series' local dimming
Just like last year's P Series, the 6 Series model is a TV with full-array local dimming, something TCL is calling "contrast control zones" in the marketing literature. This means it's not nearly as thin from a side profile as edge-lit LED TVs—but what you're losing in stylishness, you're (generally) making up for in picture quality.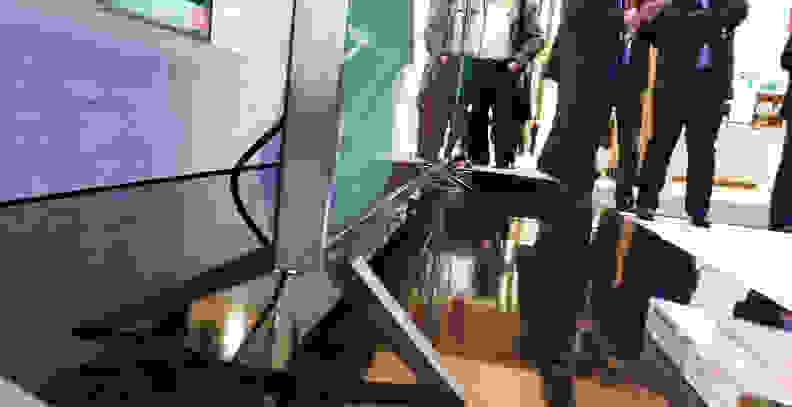 Utilizing full-array local dimming was a big boon to the 2017 TCL P Series as well, though I noticed during our review of that model that the dimming algorithm was a little screwy at times. There wasn't much bloom—when lit-up zones "bleed" light into darkened zones—but on a whole the contrast suffered a bit during scenes where most of the screen was bright, seeming to push brightness excessively in areas where it wasn't necessary. Almost like an HDR version of "high gamma," for you other TV nerds.
I noticed a lot of "blooming" while checking out the 6 Series at TCL's booth.
It was hard to tell from the limited amount of content on display over at TCL's booth this time around (it was only the Forza real), but at one point the screen shifted for the real to restart, and I noticed a lot of blooming around the center-of-the-screen loading circle.
Of course, even veteran FALD algorithm designers like Vizio struggle with local dimming sometimes, and one example on one demo reel on one model of the 6 Series isn't damning. But it wouldn't surprise me if the local dimming was still a bit wonky this year, as it's only TCL's sophomore effort with this series.
Should You Buy It?
Maybe—get hyped up for another "P Series" in 2018.
We absolutely can't recommend any TV until we've fully tested it in our labs, but I can certainly say it's safe to be excited about the value proposition of the 2018 TCL 6 Series.
With two screen sizes this year, and an excellent contrast/color/HDR performance track record (not to mention being super popular amongst gamers for its low input lag last year), this series could be the tippy top value performer yet again this year.
Unless you're looking for pricy flagship-level HDR performance with all the fixin's, the 6 Series seems bound to be one of the most popular options for consumers this year. Check back in a few months for an updated, hands-on review.
Meet the tester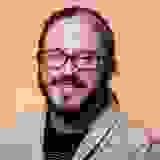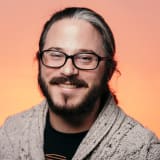 Lee Neikirk
Editor, Home Theater
@Koanshark
Lee has been Reviewed's point person for most television and home theater products since 2012. Lee received Level II certification in TV calibration from the Imaging Science Foundation in 2013. As Editor of the Home Theater vertical, Lee oversees reviews of TVs, monitors, soundbars, and Bluetooth speakers. He also reviews headphones, and has a background in music performance.
Checking our work.
Our team is here for one purpose: to help you buy the best stuff and love what you own. Our writers, editors, and lab technicians obsess over the products we cover to make sure you're confident and satisfied. Have a different opinion about something we recommend? Email us and we'll compare notes.
Shoot us an email