Pros
4K resolution

Built-in Roku integration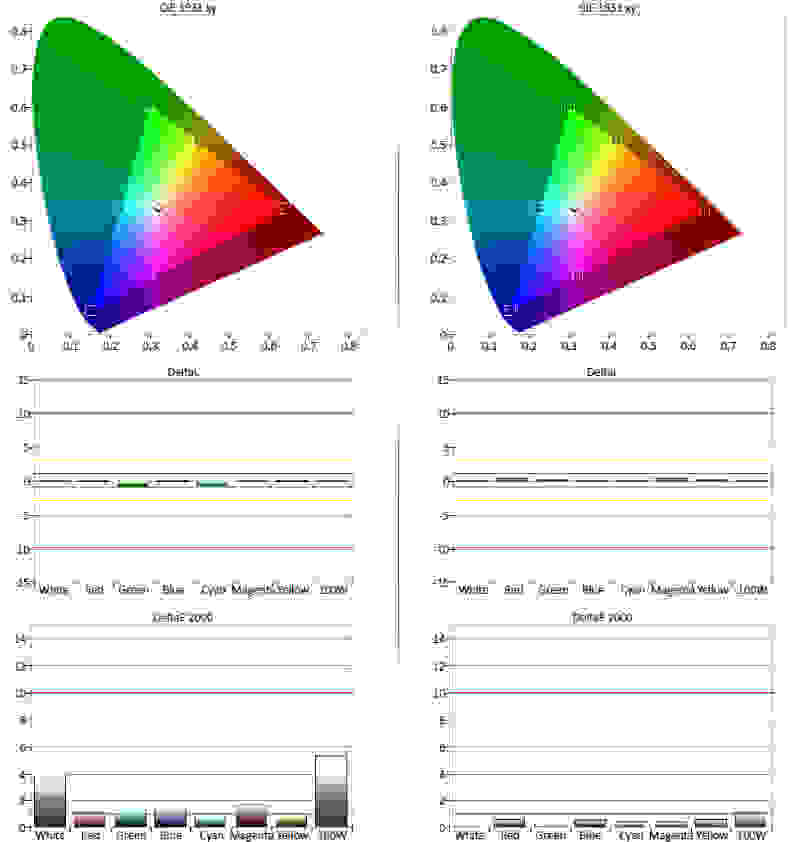 HDR DCI-P3 Color Gamut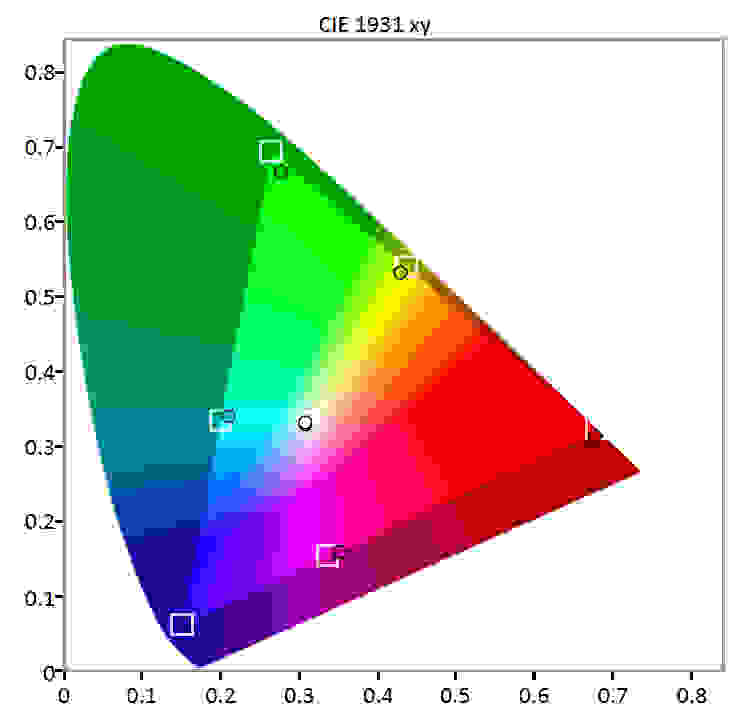 The P Series is a prime example of TCL borrowing liberally from Vizio's playbook, providing a ton of cutting-edge features for a low, low price—heck, even the name of the series is kinda copied from Vizio. TCL's P Series—available in 50, 55, and 65 inch sizes—checks off all the right boxes: 4K resolution, HDR-compatibility (with Dolby Vision), and a built-in Roku smart platform. For TV nerds, these sets also use a version of full-array local dimming that TCL calls "contrast control zones," with 72 dimming zones. Yowza!
At $649, the 55-inch model is an incredible value. It aced our tests via great contrast, accurate colors, smooth motion, and a great HDR showcase. What's more, the built-in Roku experience was as simple and effective as ever. While there are a few blemishes that more invested videophiles may want to know about, the P Series sends a clear message: TCL has arrived.

TCL's P Series is available in three screen sizes:
• 50-inch (TCL 50P607), $???
• 55-inch (TCL 55P607), $649.99 MSRP
• 65-inch (TCL 65P607), $???
The three TVs in TCL's P Series theoretically share identical specs: each features 4K resolution, HDR/Dolby Vision compatibility, and a wider color space through the use of advanced color phosphors. They're also "Roku TVs," meaning that when you use one, you get all the features/content of the popular, standalone Roku player included as software.
However, right now only the 55-inch P Series is available for purchase (it's the only one that even has a price), and is the only model with specifications listed. Fortunately, that's the review sample we received from TCL as well. While I expect performance/specs to be more or less identical between the 50, 55, and 65 inch P Series TVs, we know for sure that the 55-inch model has these specs:
• 72 local-dimming ("contrast control") zones
• Near DCI-P3 color space with enhanced color phosphors
• 4K resolution (3,840 x 2,160)
• Roku smart platform with Roku remote
• 60 Hz refresh rate (native)
• HDR10 and Dolby Vision compatible
• 3 x HDMI 2.0, 1 x USB
• 1-year limited warranty
All in all, these are some hefty specs for a TV that's less than $700. But does TCL's P Series deliver? That's what we tested it to find out.
For the price, it's not a bad looking TV—and the remote is excellent
For everything you're getting here—4K resolution, expanded color, HDR10 and Dolby Vision support, 72 zones of full-array local dimming, built-in Roku support—the 55-inch P Series is a pretty valuable buy at $650. Despite this, TCL still took the time to aim for crafting something a little easier on the eyes than the average charcoal-black TV.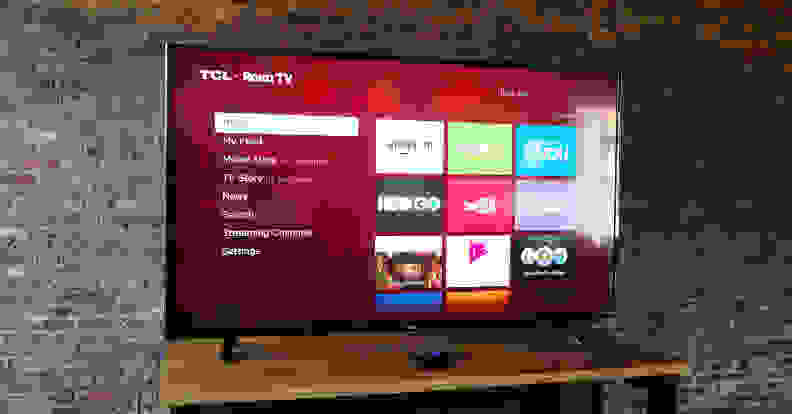 This design isn't going to blow anybody away, but it's not bad for what you're paying. Despite being equipped with a full-array backlight (where LEDs line the full rear of the panel and not just the edges like with edge-lit models), the TCL 55P607 manages to maintain a stylishly thin profile from the side, though it's got more depth than the average edge-lit LED. The bezels are plain black and thin, and the two wide-set feet are capped with silvery plastic. It's not a work of art, but it's a good-looking TV.
My favorite thing about the TCL P series has to be the remote control.
I think my favorite thing about the TCL P Series has to be the remote, however. Included with the 55-inch P Series is the standard "Roku" remote—the same kind that comes with most of the standalone Roku streaming boxes, which we also love. This small, efficient remote just feels right, sporting hotkey buttons and making it super easy to navigate the TV's picture settings and built-in Roku platform. It's snappy and simple, the best possible combo for TV remotes. It also has Roku's voice search and a headphone jack.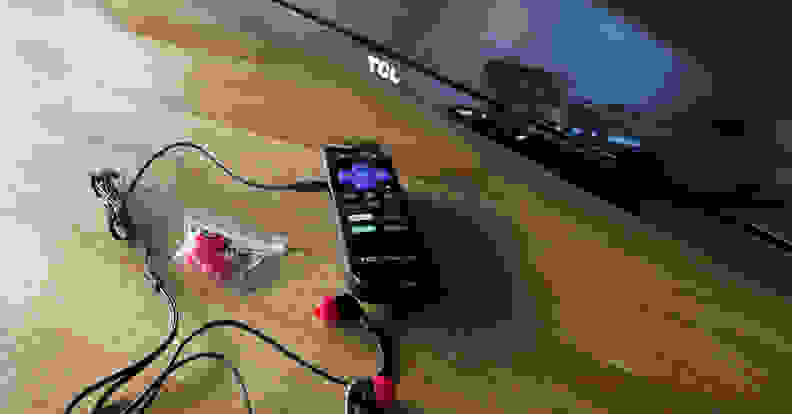 The 55P607 also delivers plenty of port options, serving up three HDCP 2.2-compatible HDMI inputs; a USB 2.0 input; a LAN (ethernet) input; and composite connections achieved via an included splitter cable. You'll also get coaxial (for tuner/satellite work), SPDIF (digital audio), and headphone audio out. It's worth noting that TCL's P Series doesn't include a component (YPbPr) input option. You do, however, get a pair of ear buds included for use with the remote!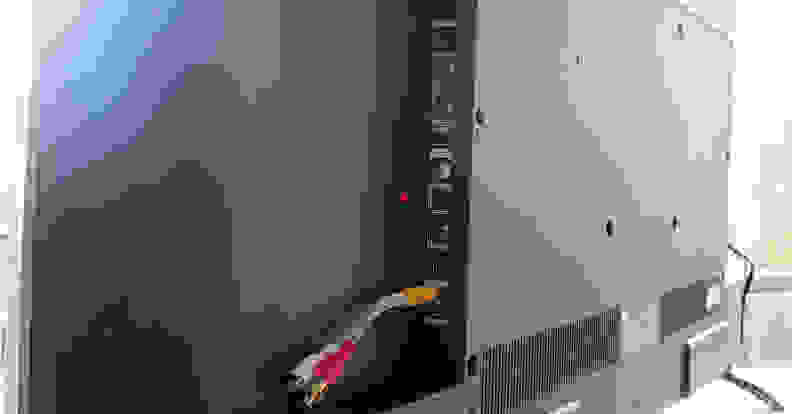 Contrast is excellent, thanks to TCL's "contrast control zones"
TCL claims that the 2017 P Series has 72 contrast control zones regardless of size. What the company is calling contrast control zones most of us will call full-array local dimming zones, or FALD. The addition of FALD to an affordable TV is a trend that Vizio gets credit for, having first added FALD to its impressive and affordable E Series a few years back. TCL has definitely taken a page out of Vizio's book on this one, and the payoff is clear.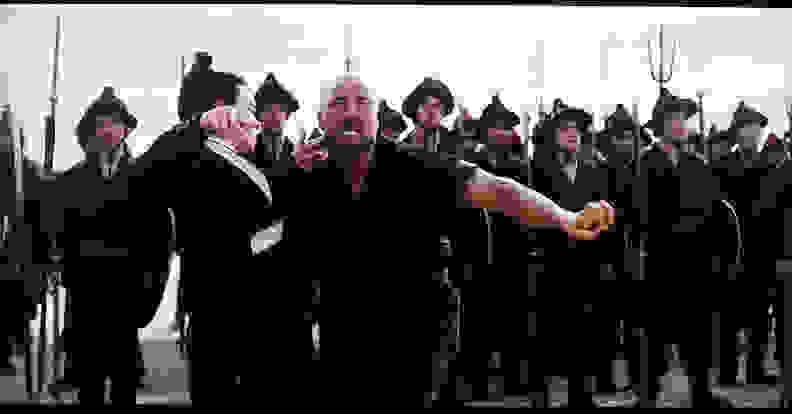 In the TV's Movie mode, I measured an ANSI checkerboard black level of 0.04 nits and a reference brightness of 297.60 nits. These are awesome results for an LCD TV in this price range, giving the P Series a static contrast ratio of a little under 8000:1. For a $650 TV, that's bananas. Those results mean you get deep, dark, satisfying shadows when scenes are dark, but the TV is still easily bright enough for comfortable viewing in a room with the lights on. Best o' both worlds, baby.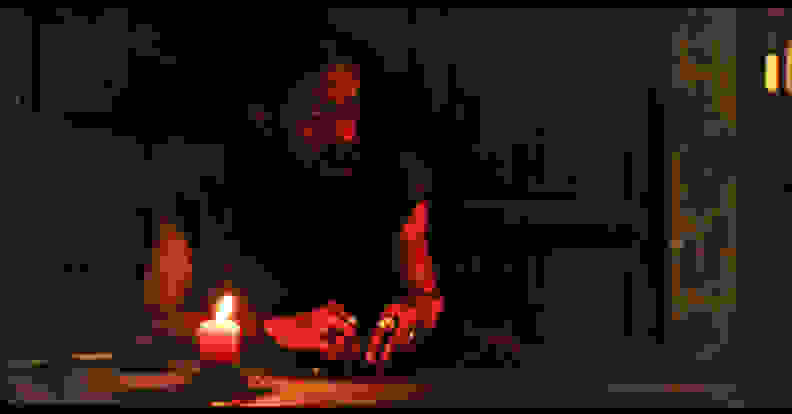 The 55P607 owes these results to both its VA (vertical alignment) style panel and to the implementation of local dimming, or contrast control zones. However, the zones don't always behave properly—more on that below.
Poor off-angle viewing, thanks to TCL's "contrast control zones"
What's the drawback to a VA panel with full-array local dimming? As we've seen before, it really screws with off-angle viewing. Like other VA-based, FALD-equipped models, the 55P607 just doesn't have a very wide viewing angle. It's head-on blacks are very dark, but the effect falls off quickly as you move away from center. That's worth noting if you're thinking of wall-mounting one of the P Series models, and you may want to invest in a fully adjustable mounting bracket.
This TV definitely has the chops to pass the HDR gut check
On top of being a 4K Roku TV, the 2017 TCL P Series also stands out for its delivery of both the HDR10 and Dolby Vision High Dynamic Range formats. (Not sure what that means? Check out my explanation/comparison guide.) Whether you're watching HDR10 content or Dolby Vision content, though, the most important thing is to have a TV that's capable of both higher contrast/dynamic range than average, and more colorful than average. A TV can be "HDR-compatible" and still not really look like an HDR TV if it doesn't have the chops.
Fortunately for all interested buyers, TCL's P Series is a very good HDR TV. While it doesn't get as staggeringly bright as something like one of Samsung's QLED TVs nor as fathomlessly dark as an LG OLED TV, it's also only about one-eighth of the price.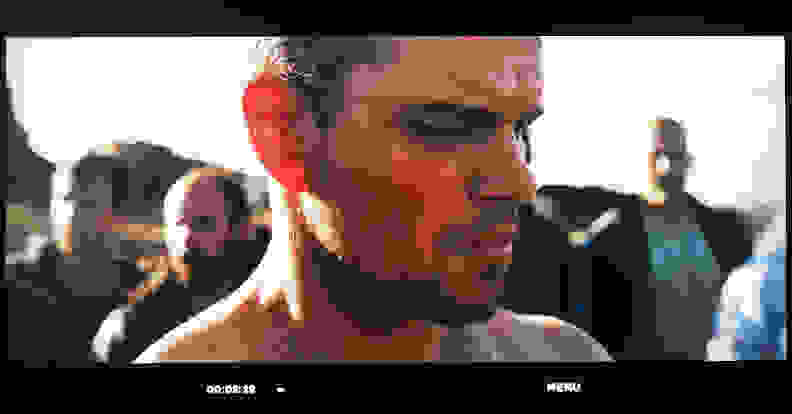 The 55P607 probably compares best to the 55-inch Vizio E Series (2017), which I reviewed recently. Both are FALD-equipped, 4K sets with HDR compatibility, and they're almost the same price, to boot. The major difference? Vizio's E Series' peak brightness never crested above 300 nits, while I measured peaks over 700 nits on TCL's P Series.
Is it the best HDR TV you can buy? Absolutely not. But it might just be the best HDR TV in this price range, and even in the next price range up. Getting over 700 nits from an HDR TV that's less than $700 is entirely unheard of, but somehow TCL has pulled it off. The TV also delivers expanded/better color than the average non-HDR TV, though it doesn't match the DCI-P3 color space (and we didn't expect it to). You can check out calibration results and P3 coverage on the Science Page.
Motion can be a bit iffy, but overall it holds up
Because it's a Roku TV, the picture adjustments and control methods are a bit split. Using the included Roku remote, you can access a basic menu that includes picture modes (Movie, Vivid, Standard, HDR modes, Dolby Vision modes) and allows you to adjust the TV's backlight, basic color, tint, sharpness, and so on. If you want to get into more nitty-gritty calibration adjustment, you'll have to download the Roku Remote app on your phone, which allows you to access expert settings like 11-point white balance and full CMS (color management system).
I couldn't find motion controls in any of the menus.
However, nowhere within either the basic menu or the expert menu did I find any kind of motion controls or motion adjustments. TCL claims the P Series has a 120 Hz clear motion index (whatever that means), but its native refresh rate is 60 Hz. While 60 Hz refresh rates are fine for almost all web/app/broadcast content (which plays back at either 30p or 60p), they sometimes struggle with Blu-rays, which often use the film-standard 24fps playback.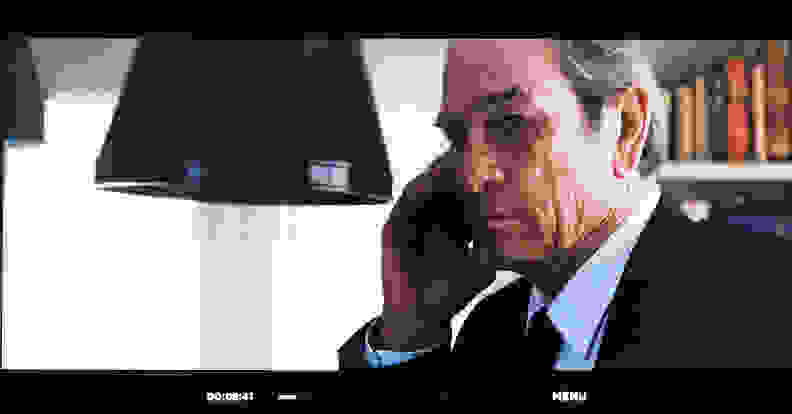 The good news? I watched a few Blu-rays (specifically, almost all of Jason Bourne in 4K/HDR), and while the P Series doesn't appear to have any kind of film mode or de-judder/de-blur options, it handled everything well. Bourne was a bit shaky and strange at times, but the movie is also just full of shaky-cam action sequences that left me a bit dizzy. 4K content from Netflix (like Moving Art) looked fine, too. Motion was perfect, but whatever hidden controls the TV is using to play content are set up intelligently, and all but the pickiest viewers should be satisfied.
TCL: If you want a truly great TV, tweak your local dimming algorithm
This TV's biggest flaw is one that doesn't really show up during lab tests and is only apparent if you watch various types of content, which we always do. There's something off with the local dimming. Specifically, because it uses "contrast control zones" (full-array local dimming), this TV gets brighter when more of the screen is displaying bright content than when not. Its black levels shift dramatically, as well. A 90% white screen averages about 357 nits in SDR mode; a 10% screen only 138. A 90% black screen dips down to serious darkness at 0.005 nits, but a 10% black patch is quite unfortunately bright, hitting around 0.10-0.15 nits depending on placement.
The good news is that this isn't terribly noticeable from scene to scene. The bad news is that this isn't where the dimming issues stop. While there's some flickering on particular scenes as the dimming algorithm adjusts itself, the most noticeable issue is over-brightening on scenes that don't need it.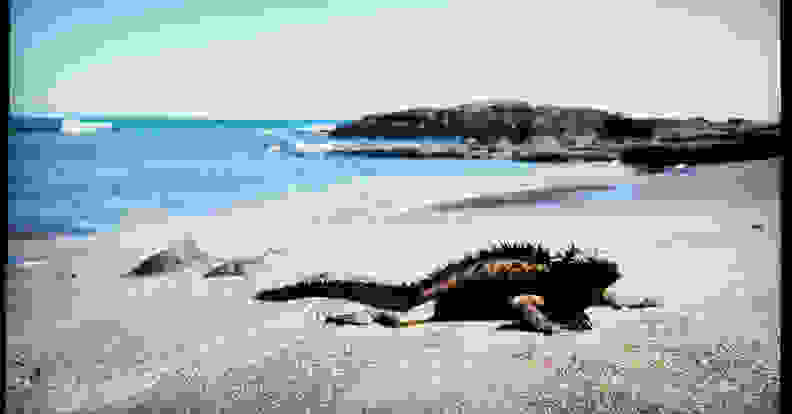 During the Moving Art content on Netflix, co-worker Nick and I noticed that everything seemed way too bright/saturated by light, almost like the gamma was set up wrong. Suspecting human error, I fully reset Movie mode, but it didn't go away. Turning the local dimming off entirely fixed it, and the content looked great. Next, I booted up Marco Polo in Dolby Vision, which looked kind of drab/discolored. Turning the dimming back on "High" fixed both the color issues and made the contrast much better.
What does this mean? You can adjust the dimming to fit most content and optimize how the TV looks. And generally, things look great for a $650 TV. But having to play guess-the-local-dimming-setting is not fun and not something anyone wants to put up with. We're hoping with more feedback and viewing data, TCL will be able to roll out a firmware update that tweaks the dimming a bit so it isn't so aggressive during things like nature documentaries, as it seems optimized for filmic content at this time. I don't even want to know what a hockey game would look like at present.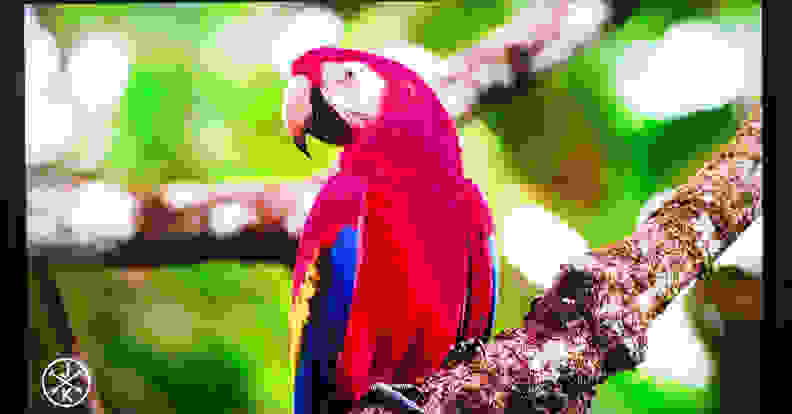 The Roku platform works as well as it always does
I was expecting the inclusion of the Roku platform to be this TCL's claim to fame, but it's admittedly overshadowed a bit by the TV's standard and high dynamic range performance. Even so, you'll be glad that Roku is here.
If you already have a Roku account, it's really easy to get the 55P607 up and running. You'll be prompted to activate the TV during setup, and you simply need to sign into your Roku account (or make a fresh one) on a laptop or second screen device. Roku is a great service, offering a clean layout for accessing apps like Netflix, Hulu, Amazon, PLEX, Spotify, Pandora—and thousands more.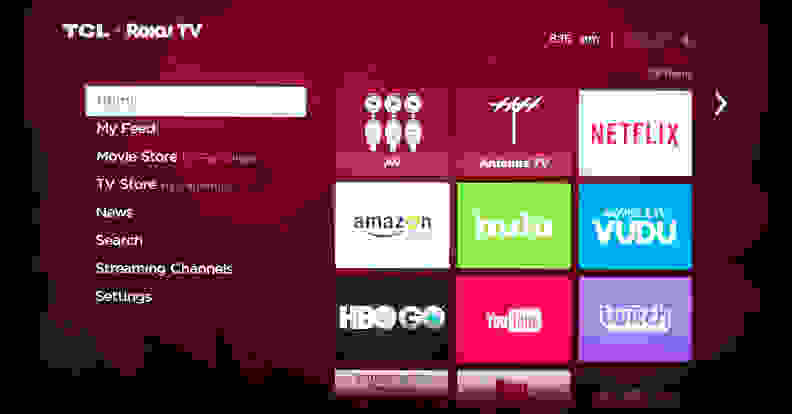 We've often praised the Roku platform for its agnostic stance: because Roku isn't associated directly with any singular content ecosystem, it gives you access to all the "channels" it can (compared to, say, standalone Apple or Amazon products, which put a proprietary focus on their own content). Built right into the TV, it's arguably the best TV platform out there for its simplicity and scope of content, upping the TCL P Series' value even further.
Yes—even with the local dimming snafus, this is one of the best values of 2017
TCL's P Series is looking to be one of the most valuable TVs of the year. While only the 55-inch (55P607) is available right now, there are 50- and 65-inch versions on the way. If they're anywhere near as promising as our 55-inch test sample, the whole series looks to be one of the most valuable and high-performance HDR/4K TV series on the market this year.
For $650, getting a 55-inch 4K TV with HDR chops and Roku built-in is a serious value. Obviously, the real experience may differ: your set may not be as good out-of-the-box as our sample (which is almost suspiciously well-calibrated for a factory set), and the local dimming definitely needs a bit of work to deliver consistently great viewing.
However, in this price range, the TCL P Series really doesn't have any competition. It outperforms its closest competitor, the 2017 Vizio E Series, and from a pure HDR brightness standpoint may even be able to go toe-to-toe with Vizio's more premium P Series (yes, these naming conventions are confusing). If you want to get in on all the new 4K/HDR/Dolby Vision content and also get yourself a very reliable and convenient Roku TV, the TCL P Series is a dynamite choice.
Meet the tester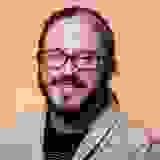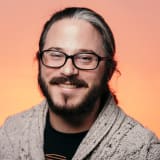 Lee Neikirk
Editor, Home Theater
@Koanshark
Lee has been Reviewed's point person for most television and home theater products since 2012. Lee received Level II certification in TV calibration from the Imaging Science Foundation in 2013. As Editor of the Home Theater vertical, Lee oversees reviews of TVs, monitors, soundbars, and Bluetooth speakers. He also reviews headphones, and has a background in music performance.
Checking our work.
Our team is here for one purpose: to help you buy the best stuff and love what you own. Our writers, editors, and lab technicians obsess over the products we cover to make sure you're confident and satisfied. Have a different opinion about something we recommend? Email us and we'll compare notes.
Shoot us an email