The 47L7200U is a sleek, attractive TV. It has a few interesting new functions, what Toshiba calls TriVector™ 2D to 3D Conversion, Dual-Core Cinema Quality Engine™, and a side-mounted IR flasher for linking infrared devices, such as a Comcast cable box, to the TV's MediaGuide function. That's a lot of branded technology.
Toshiba is taking strides to innovate within a market that is currently experiencing a competitive drive to push TVs to the next level of functionality. 3D, Smart functions, and accessories (like motion remotes or USB keyboards) have all been improved upon, and will soon be as much a part of the standard TV purchase as power windows are on a car. Bad news for technophobes.
Within this whirlwind of dual-core processors and improved interfacing devices, we're vigilant in putting our boot down and demanding that just as much attention be paid to the TV's color integrity, motion smoothness, and an ease of use that is as intuitive to consumers as it is to professional calibrators.
The Toshiba 47L7200U, with so many trademarked phrases in tow, is a surprisingly simple TV. It's got some of the best performance parameters of any TV we've reviewed so far this year, and it's clear that Toshiba put a lot of time into making sure it had the best color, contrast, and motion smoothness possible. Unfortunately, it's also clear that they skimped out on the menus and internet content--it's got the plainest smart platform out of any we've looked into.
Toshiba has been manufacturing electronics equipment since the early 20th century, and their parent companies since well before that. Our point is, they've got a lot of experience, not just with the technology inside the devices, but in making the outside of the devices look minimalist, clean, and efficient. We think they've done a good job achieving that with the 47L7200U.
Lately, HDTV stands have been going in one of two directions: either the metal branch support rod or your standard black hunk of plastic. That's why we're so pleased with the subtle way Toshiba made the L7200U's stand interesting. You've got your usual black rectangle, but it's got glass laid over the top of it. Might not sound like much, but it's a little kiss of class that made us blush (figuratively!). In fact, the entire Aero design is based around glass: the stand, of course, but the bezel itself is also entirely glass, ending in a swooping silver band along the bottom of the TV called the "Aero Wing."
Outside of the glass touches, the 47L7200 is a thin, plain TV. It truly does have almost no bezel, but this isn't anything new in 2012. The ports, inputs, and on-set controls are tucked away behind the TV, giving it the appearance of elegance without confounding its true purpose: televising. We think you'll like grabbing an eyeful of this TV. It's hard to argue with its attractiveness.
The 47L7200U sits upon a glass-top stand that allows for about 25° of swivel on either side. Its display panel has a very thin, glass bezel, which curves into a silvered metal wing along the bottom edge of the TV. Beyond these features, the on-set controls and ports are placed in standard positions along the back and left side.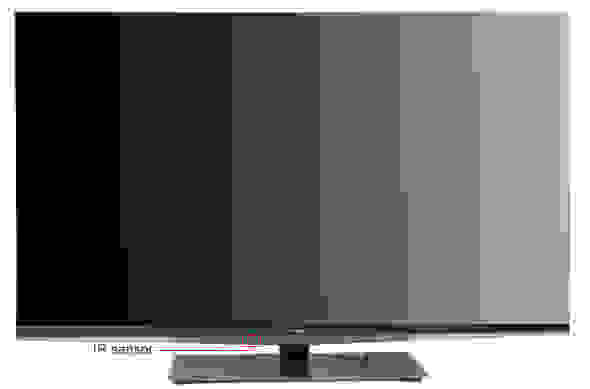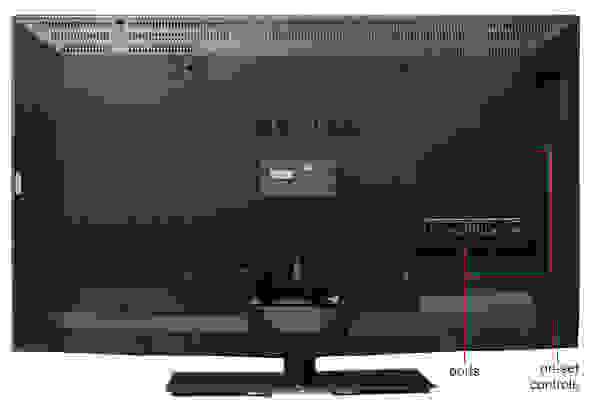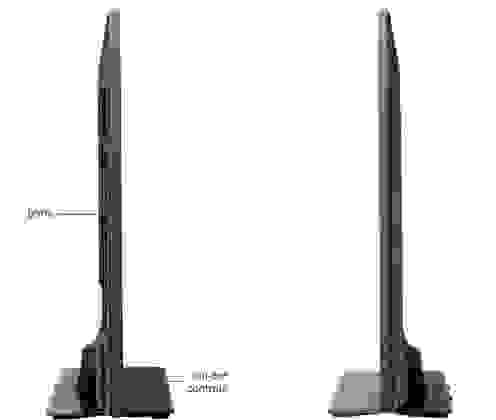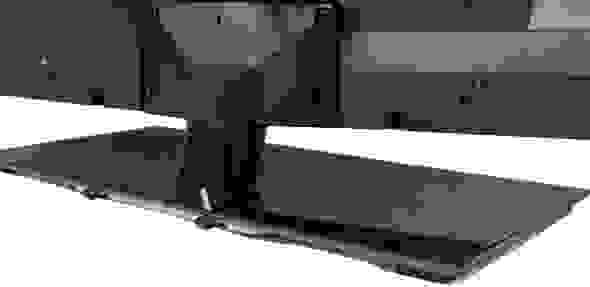 The on-set controls are located on the back, left side of the display, beneath the quick-access ports. The 7 buttons are: Power, Volume Up/Down, Channel Up/Down, Menu, and Input. A very standard set of button controls.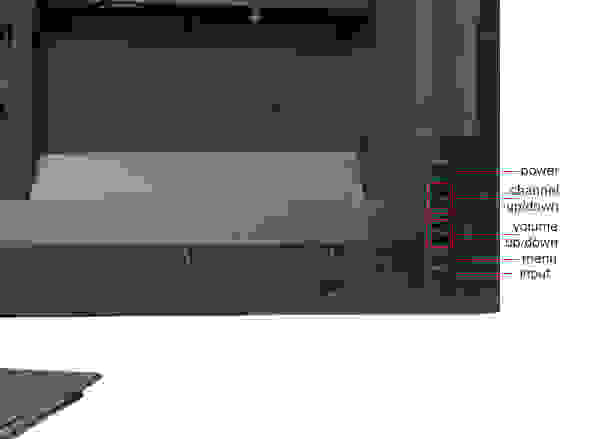 The 47L7200U comes with two decent interfacing options. The first, which Toshiba calls the Illuminated Universal Remote Control, is an ergonomically sound remote control that's got plenty of buttons for navigating all of your settings, media, and Smart menus. It's a large remote, but is easy to hold, featuring a central navigation hub and big volume/channel buttons.
The second, a USB bluetooth keyboard, is a great addition where any on-screen typing is concerned. While the new Magic and Smart Touch remotes have made typing on a TV screen a little easier, nothing beats a keyboard for speed and efficiency. Switching control schemes between the infrared remote and the bluetooth keyboard is as easy as pressing a single button, and being able to type in a URL in the TV's browser is much better than the alternative of selecting letters one at a time.
However, we feel that Toshiba could have followed a path blazed by VIZIO back in 2010 to fold their universal remote and keyboard peripherals into the same controller. It probably would have made for cheaper production on their end, and given consumers like us (and you) less to keep up with. Just our opinion, though.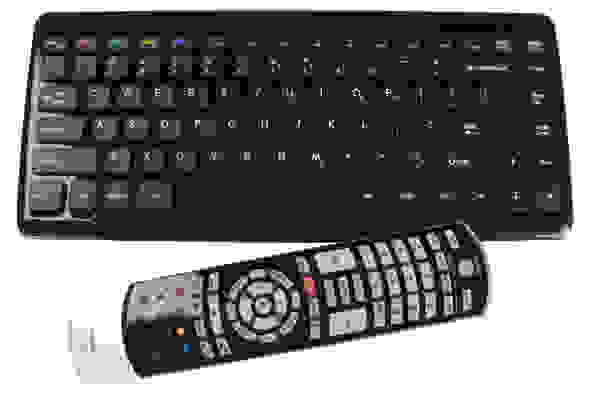 In the box, you'll find the Illuminated Universal Remote Control (CT-90408), 2 AA batteries, a resource guide, a quick-start guide, wireless QWERTY keyboard and its 2 AAA batteries, 3 AV (splitter) cables, 1 IR blaster cable, four pairs of Passive 3D glasses, and warranty information.
The side-placed, quick access ports consist of three simple sections: USB, audio, and HDMI. The TV's IR blaster (also found amongst the side ports) allows users to connect an included cable between their infrared devices and the IR blaster to allow for an "infrared hub," of sorts. Attaching--for example--a Comcast cable box will allow users to control that device through their TV's interface, using the Toshiba remote. We'll go into more detail about this feature in the Software & Internet section of the review.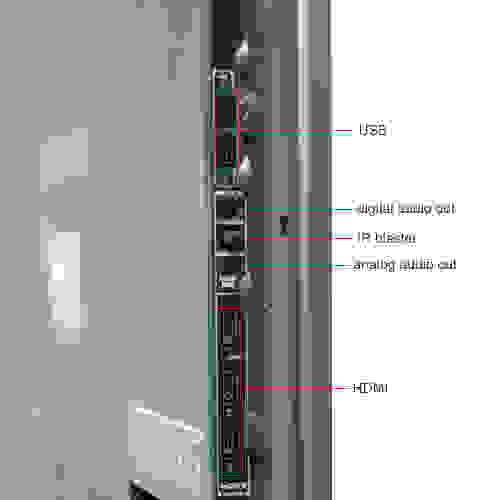 The rear-placed ports are a little more complex, if only because of their "streamlined" nature. In a recessed area on the back of the TV, you'll find inputs you rarely need to switch, such as VGA, LAN (ethernet), and the ant/cable jack. There's also a cluster of combined component/composite inputs, to be used with the included splitters. Essentially, you could only have 1 component and 1 composite input, or 2 composite inputs, at any time. Finally, the back ports house a fourth HDMI input and a separate, oddly placed audio input for that specific HDMI.
Overall, the ports are fairly well organized, but are sorted in a way that makes the 47L7200U seem like it has more connectivity options than it really does.
We were very impressed with the Toshiba 47L7200U's test results. The most important aspects of a TV's core performance are color reproduction, contrast, and screen related attributes--namely viewing angle and smooth motion. The L7200U tested with some of the best color curves we've seen in a while, and showed us an almost perfect color gamut. Its contrast ratio was well within acceptable range where LCD TVs are concerned, and its motion performance was as smooth and flawless as many of the plasmas we've tested this year. The Toshiba 47L7200U may be a 3D Smart TV with all the extra features you'd expect from a company's flagship, but it's also a strong, solid performer where it matters most.
The L7200U showed us a decent maximum contrast ratio. Its contrast ratio of 1565:1 outweighed two of the comparison models we pulled for it, and it was bested only by the Samsung UN46ES6500. Where LCD TVs are concerned, a contrast ratio of 1565:1 is plenty of black/white differentiation for almost any viewing purpose. [More on how we test contrast.](/content/How-We-Test.htm#contrast)
The chart below shows us some of the best gamma/color curves we've seen this year. They were slow to ramp up, which means shadow tones will lack some differentiation. Overall, they're smooth and even.
These would be perfect curves if they had just a touch more definition in their shadow tones. Nevertheless, just shy of perfect is the next best thing. More on how we test color performance.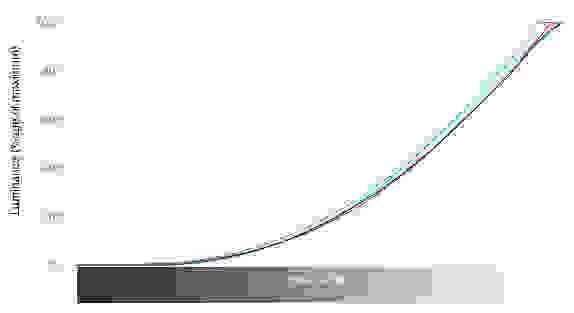 The L7200U tested with solid color temperature. From the chart below, we can ascertain that the middle third of the input spectrum will, unfortunately, show visible color temperature error. The Toshiba L7200U has 5 different color temperature options, but this will be a problem in all of them.
The majority of the spectrum has either no error or no visible error, so it's still a good result, but a long shot from perfection. More on how we test color temperature.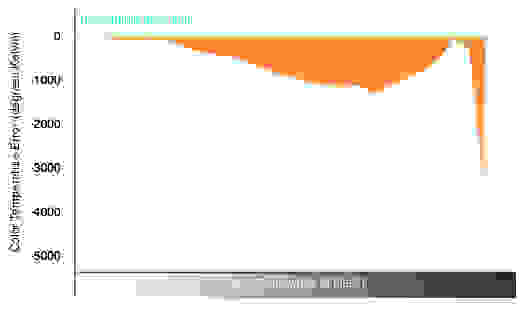 We tested the Toshiba 47L7200U's color gamut against the rec. 709 standard. The white line in the chart below shows the results for the L7200U. The black line shows the rec. 709 standard. As you can see, its gamut was very accurate--almost perfect--in the area of color.
While it did miss the rec. 709 white point, this is still a high-quality result. More on how we test color temperature.
The Toshiba L7200U tested with very reliable picture dynamics. Its black/white contrast remained high regardless of the amount of each shade on the screen. As an edgelit-LED LCD television, we expect some auto-dimming on full black screens, and the L7200U did just that. There wasn't a lot of noticeable local dimming, but that's probably why it scored so well.
A solid performance in the area of picture dynamics. More on how we test picture dynamics.
The Toshiba 47L7200U is a native 1080p, 3D, Smart LCD HDTV. It supports all NTSC resolutions and formats.
LCD TVs will likely never offer as much total viewing angle as plasma TVs. Within the realm of LCD televisions, however, the Toshiba 47L7200U tested with a decent viewing angle--about 27.5° from center to either side, or 55° total. We consider any total over 45° to be acceptable.
The L7200U's viewing angle falls between the viewing angles of two of its comparison models. This is, almost literally, an average result. Expect picture perfect viewing for at least 4 people in a medium-sized room.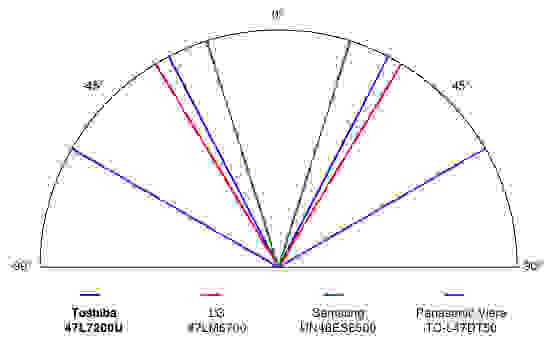 We were very impressed with the L7200U's motion performance. During our tests, we put TVs through a rigorous trial of maintaining clarity, shape, and color integrity in complex photos that move across their screens. This Toshiba shrugged and complied, maintaining almost perfect clarity in pictured wooden lattice, faces, shadows, and intricate metalwork.
A tiny amount of blur kept the L7200U from achieving a perfect ten. Overall, a very good result.
This Toshiba almost showed us some perfect uniformity, but like many edge-lit LCDs it had problems during an all-black screen. That test revealed mild but noticeable flashlighting along the sides and lower corners of the TV, though this is only a problem during particularly shadow-dominated scenes. Its white screen was smooth, bright, and consistent from center to corners. Good uniformity, but not perfect.
The Toshiba 47L7200U boasts two 10-watt Audessey speakers. Like many of its technological features, the speaker system carries a brand name. But unlike the other branded features, it doesn't seem to help the TV's performance. We've heard worse embedded speakers than these, but they weren't impressive. There was very little distortion during rapid machine gun fire, rocket-powered grenade explosions, and the resulting rain of debris. Voices carry about as much volume as the wares of war, which is probably why there's so little distortion. The speakers boast a consistent clarity, in part because nothing is very loud, no matter how much you turn up the volume.
Like so many brands this year, Toshiba's included Surround Sound mode is a spectral presence. It simply doesn't do anything, and you'll be straining to hear a difference between when Surround Sound is On or Off. Overall, slightly above average speakers, good enough for solo viewing or for a quiet group.
Taking a look at the chart below, where this Toshiba's average power consumption is listed alongside other similarly sized, 2012 LCD TVs, reveals that it uses an average amount of power. A backlight setting of 57 gives the 7200U a luminosity of about 200 cd/m2, and will cost you roughly $16/year. But setting the backlight to maximum, in line with our calibration, will still only cost $20/year when using the TV 4-6 hours a day.
The L7200U Cinema Series uses an unusual picture settings system. Rather than attributes like Brightness, Color, and Sharpness ranging from 0 to 100, and being set to 50 by default, this Toshiba uses 0 as its default, with decreases to the setting resulting in negative numbers like the ones below. This is perhaps an attempt on Toshiba's part to help users better understand the impact of their changes (since ranging into "positive" or "negative" adjustments away from default doesn't really work on a 0-100 scale like most TVs portray), but it was--at first--a tad confusing.
To best calibrate this TV's picture, we set it to Movie mode, adjusted the Backlight and Contrast to 100, set Brightness from 0 to -30, and set Sharpness to -10; everything else was left alone.
[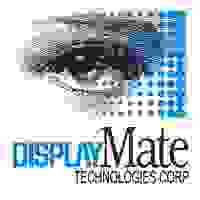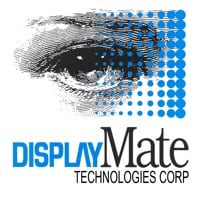 All of our calibration is done in conjunction with the DisplayMate software.
](http://www.displaymate.com/)
The Toshiba 47L7200U has 6 video modes: Dynamic, Standard, Movie, Game, PC, and AutoView
The Toshiba 47L7200U ships with 4 pairs of Toshiba's passive 3D glasses. They are stiff, inflexible, and uncomfortable. They are also probably the worst part of Toshiba's 3D experience.
Where after-the-fact 3D conversions are concerned, Toshiba's branded TriVector 2D-to-3D technology is actually quite good. We triggered it on some standard broadcast content. It doesn't make a huge difference, and we didn't expect it to, but its effect on the TV's menu system was so good it made us wish we had some way to photograph it. We felt we could reach out and touch the menus. It's just a shame it doesn't do as much for actual content.
Unfortunately, this is where the joy ride ends. The L7200U's native, full 3D content doesn't look much better than your average 3D circa 2011. Back- and middleground effects were acceptable, but the pop-out passive 3D effects (what most people might think of when they think of 3D) were riddled with crosstalk.
We recommend watching something subtle, or making use of the TriVector conversion. The full 3D experience just isn't anything to write home about.
We feel that, overall, Toshiba's done an alright job implementing 3D into the L7200U Cinema Series. We always appreciate included glasses--as uncomfortable as these particular glasses are--and a solid 2D to 3D converter is a nice way to make use of your free glasses and 3D technology without investing in a 3D Blu-ray player or 3D Blu-ray discs. We don't recommend that you do that, by the way, as native 3D isn't very convincing. The immersion is broken by considerable crosstalk, despite the solid contrast/color that the L7200U maintains during 3D showings.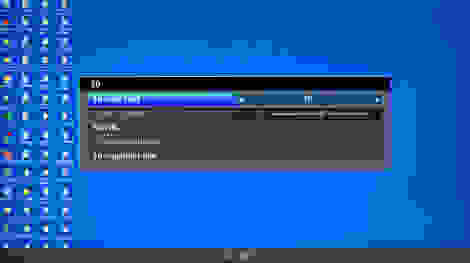 Toshiba really needs to take a page out of LG's book where glasses design is concerned. We tend to prefer passive 3D glasses for their ease of use/setup, but also tend to prefer leaving our snooty, high-brow nasions intact; Toshiba's stiff 3D glasses lack any kind of padding or comfort wall between you and their unforgiving frame, and seem to prefer otherwise.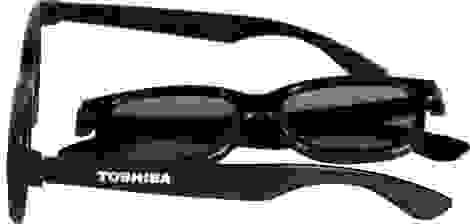 As you can see from the chart below, the L7200U's maximum contrast ratio is more or less halved during 3D viewing. You can expect this to cut down on total viewing angle and on the crispness of differentiation between black and white, but it's to be expected when you're watching TV, and wearing what's really just a fancy pair of sunglasses, while doing so.

We were very surprised here, as the Toshiba 47L7200U may be one of the only TVs we've ever tested to have less visible color temperature error during 3D content than during normal 2D viewing. As you can see from the chart, there's very little color temperature error overall, and just a touch of visible deviance from the 6500° K standard.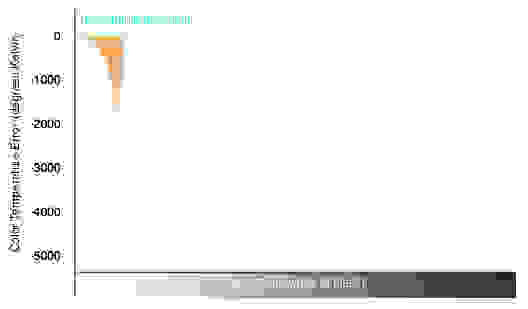 These curves are choppy when they're ramping normally, and when they're smooth, they're ramping too quickly or too slowly. Any way you cut it, your sRGB curves get royally skewed during 3D viewing. We sort of expect this--it'll probably be a few years before 3D technology doesn't wreck your color production--but it's still a shame to see it in action.
Like its 2D color gamut, the 3D gamut is actually very accurate (for a 3D gamut). Even its white point didn't miss too badly--though to be fair, the 2D white point was also off the mark. Overall, this is a good showing for a 3D color gamut, and a good reason to indulge in some 3D content.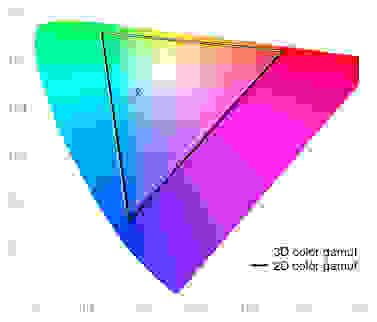 Maybe we're just spoiled by LG and Samsung, but we felt the crosstalk problems exhibited in this Toshiba's full/native 3D viewing were unacceptable. As usual, more subtle 3D effects were perfectly fine, but the "pop-out" kind made us want to switch back into 2D viewing.
It wasn't terrible, but 2012 has set us up to expect more out of TVs in terms of crosstalk, or rather, lack thereof. Some of this may be related to the flat, inflexible lenses on the glasses. The human eye follows a steady curve, and Toshiba's glasses really only convince the front 30% of the pupil--if we had to guess, we'd attribute a lot of the crosstalk problems to the glasses, as our objective crosstalk test revealed that the TV itself is actually above average where crosstalk is concerned.
The term "flagship" refers to the best of the best of a company's products. When Toshiba announced that the L7200U Cinema Series was their flagship series for 2012, we naturally assumed a number of things: lots of features, high quality, and a heavy price tag. So we were fairly surprised to find out that you can buy this TV for a little under $2000. But we were even more surprised by how little content its smart platform had to offer.
Compared to the smart platforms offered by LG, Samsung, and even Panasonic, Toshiba's content offering within ePortal, the name of their smart content menu, is tiny. From the ePortal, users can access all of their personal media for playback, the built-in internet browser, and a paltry selection of apps. We're talking, like, six or seven apps. And no apps store. While so little content hardly merits it, we went ahead and detailed the whole shebang in our Toshiba's 2012 Smart TV Platform article.
As for the basic menus, they're very... basic. They get the job done, and are nicely allocated to the lower portion of the screen on a lazy Susan style wheel. We also like that Toshiba has included a handy bluetooth keyboard to streamline the typing process--if you're not going to adopt an infrared remote, a keyboard is almost essential to browsing the web on a TV.
It's not a terrible showing, but Toshiba clearly put more emphasis on performance than features.
The internet browser found within Toshiba's ePortal is quite simple. It's really not much different than other 2012 TV browsers, except that the included keyboard makes it much easier to punch in a URL. Navigation is still done primarily by infrared remote--which is terrible--though the TV does give users a "Mouse Emulation" option. It's still terrible. Click here for a more in-depth look at Toshiba's internet browser.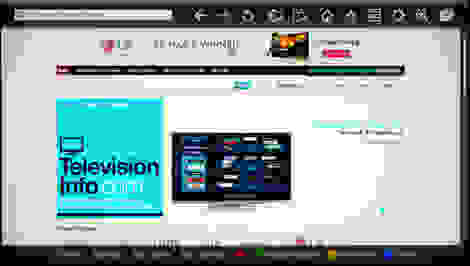 The on-screen keyboard is a multi-tap, cell phone style input system that's frustratingly slow (just like on your old cell phone). The 7200U's included USB keyboard will remedy this problem, but unfortunately doesn't make page navigation any easier.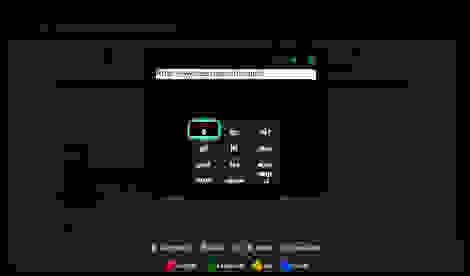 The apps listed below are VUDU movies, Netflix, CinemaNow, YouTube, VUDU apps, MediaGuide, and the eManual. And those are the only primary apps on this TV. VUDU apps expands the selection a bit, but it's not much. And really, the last two aren't even truly apps. This paltry offering is almost laughable in today's app-heavy TV market. And yet, there it is. Click here for a more in-depth look at Toshiba's and VUDU's app selection.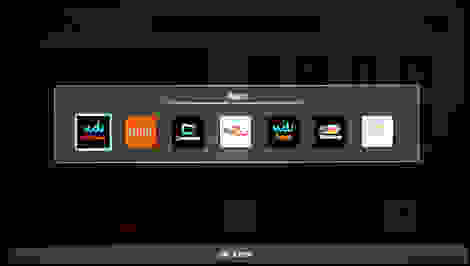 For your edification, here's our video walkthrough of Toshiba's smart platform, ePortal: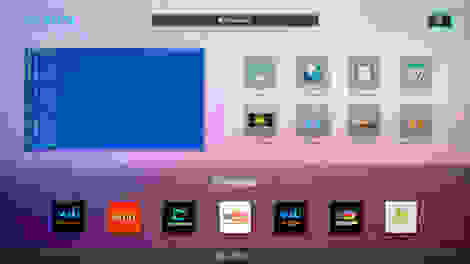 Toshiba's main menu is a dial wheel that features major, titled menus--Settings, Network, Timers--that break down into more involved sub-menus when selected. They're rather limited, usually containing various settings that could be combined into a single menu and still be plenty intuitive.
Despite the wheel-based structure, the menus pictured below are the only menus on the wheel. It gives you the impression of an endless stream of menus, but we soon enough realized that there really wasn't much going on down there. Some people will like this, and some people will wonder where all their usual options went.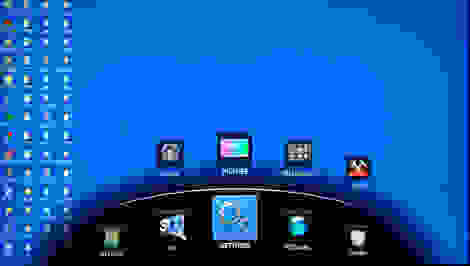 The L7200U's side-mounted IR flasher works as an infrared shortcut. Users run a cable from the flasher to a desired infrared based device, such as a Comcast cable box, and can then program the Toshiba's MediaGuide function to interact with the connected infrared device, sorting its available content and controlling it via the included Toshiba remote.
The best way to interface with the Messaging menu of the ePortal, as well as the included internet browser, is through the included USB keyboard. The keyboard comes with 2 AAA batteries and a small bluetooth communicator that fits snugly into one of the TV's side-placed USB ports. While browsing, you can switch over to the keyboard by pressing the "green" color button. It's a vastly superior way to do any kind of typing, as your only other option is to painstakingly select letters from a cell phone style grid, one at a time.
The Toshiba 47L7200U doesn't come with a traditional paper instruction manual. Instead, it makes use of an eManual, which users will need an internet connection to get onto. See the immediate problem? If you have an internet connection issue (and we did, for a couple of days) there's no way to find answers, because all of the answers are locked away inside the internet.
But assuming you comfortably arrive at your eManual, we think you'll be pleased with it. It's a sleek, efficient little site with big letters that's easy to read and intuitive to navigate. It doesn't have as much information as a traditional manual, but this TV's menu and smart systems are so simple, you probably won't be wanting for too much guidance.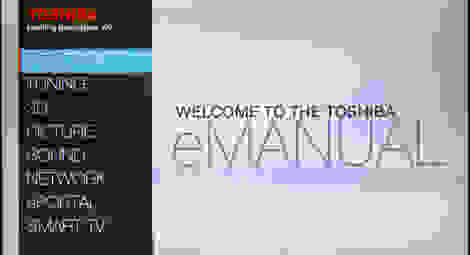 The Toshiba 47L7200U (MSRP $1899) is an odd entry into 2012's expansive array of 1080p, Smart, 3D HDTVs. Not because of what it does, but because of what it doesn't do.
From a performance standpoint, it's a high-quality product. Its contrast, color, and motion performances were--combined--possibly the finest showing out of any TV we've reviewed this year. It's got a decent viewing angle, and will likely please hardcore TV fanatics as much as it will satisfy family movie nights. A TV this fine, with a 47-inch screen, being sold at an MSRP of $1899? Toss in the winning remote/keyboard combo and ample connectivity options, and it's hard not to recommend the L7200U.
But what gives us pause are the features that many companies--LG and Samsung, for example--are focusing on this year. Namely, 3D and Smart content. The Toshiba excels by traditional performance parameters, but it's lacking severely in those two areas. Its TriVector 2D-to-3D conversion technology works well, but the full 3D experience was crippled by crosstalk, and the included glasses were very uncomfortable, almost unwearable for long periods of time.
So this TV's value really comes down to personal preference. If you'd like the "option" of 3D and a limited smart platform, but don't want to shell out the money for one of Samsung's higher-end models, the Toshiba is a high-quality TV, and is cheaper than comparison models. However, if you're buying to get into the new features like 3D and streamlined internet browsing, there are much better TVs out there for that purpose.
The L7200U Cinema Series televisions feature a few key, unique features on top of their shared menus, smart content, and connectivity options. Namely, both versions of the TV will feature a remote/keyboard combo, a side-mounted IR flasher to be used with the MediaGuide function, and an online eManual. The performance parameters detailed in this review should be the same for the 55-inch L7200U.
Meet the tester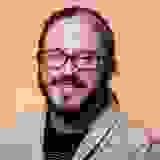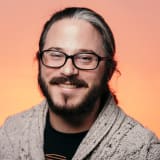 Lee Neikirk
Editor
@Koanshark
Lee has been Reviewed's point person for most television and home theater products since 2012. Lee received Level II certification in TV calibration from the Imaging Science Foundation in 2013. As Editor of the Home Theater vertical, Lee oversees reviews of TVs, monitors, soundbars, and Bluetooth speakers. He also reviews headphones, and has a background in music performance.
Checking our work.
We use standardized and scientific testing methods to scrutinize every product and provide you with objectively accurate results. If you've found different results in your own research, email us and we'll compare notes. If it looks substantial, we'll gladly re-test a product to try and reproduce these results. After all, peer reviews are a critical part of any scientific process.
Shoot us an email