Introduction
The 47L7200U is a sleek, attractive TV. It has a few interesting new functions, what Toshiba calls TriVector™ 2D to 3D Conversion, Dual-Core Cinema Quality Engine™, and a side-mounted IR flasher for linking infrared devices, such as a Comcast cable box to the TV's MediaGuide function. That's a lot of branded technology.
With so many trademarked phrases in tow, it's still a surprisingly simple TV. Having tested with some of the best performance parameters of any TV we've reviewed so far this year, it's clear that Toshiba put a lot of time into making sure their flagship had the best color, contrast, and motion smoothness possible. Unfortunately, it's also clear that Toshiba skimped out on the L7200U's menus and internet content—it's got the plainest smart platform out of any we've seen.
Design
What Toshiba calls their "Aero Bezel-Less Cosmetic Design," we call "aesthetically pleasing."
Toshiba has been manufacturing electronics equipment since the early 20th century and its parent companies since well before that. The point is, Toshiba has a lot of experience, not just with the technology inside the devices, but in making the outside of the devices look minimalist, clean, and efficient. The company has done a good job achieving that with the 47L7200U.
Lately, HDTV stands have been going in one of two directions: either the metal branch support rod or your standard black hunk of plastic. That's why I'm so pleased with the subtle way Toshiba made the L7200U's stand interesting. You've got your usual black rectangle, but it has glass laid over the top of it. Might not sound like much, but it's a little kiss of class that made me blush (figuratively). In fact, the entire Aero design is based around glass: The stand, of course, but the bezel itself is also entirely glass, ending in a swooping silver band along the bottom of the TV called the "Aero Wing."
The side-placed, quick access ports consist: two USB ports, digital and analogue audio out ports, and three HDMI ports . The TV's IR blaster (also found amongst the side ports) allows users to connect an included cable between their infrared devices and the IR blaster to allow for an "infrared hub," of sorts. The rear-placed ports are a little more complex, if only because of their "streamlined" nature. In a recessed area on the back of the TV, you'll find inputs you rarely need to switch, such as VGA, LAN (Ethernet), and the ant/cable jack. There's also a cluster of combined component/composite inputs, to be used with the included splitters. Finally, the back ports house a fourth HDMI input and a separate, oddly placed audio input for that specific HDMI.
Overall, the ports are fairly well organized, but are sorted in a way that makes the 47L7200U seem like it has more connectivity options than it really does.
Smart TV Features
For a company flagship, it has very limited menus; the Smart platform has much less content than its competitors.
The term "flagship" refers to the best-of-the-best of a company's products. When Toshiba announced that the L7200U Cinema Series was its flagship series for 2012, naturally we assumed a number of things: lots of features, high quality, and a heavy price tag. So It's fairly surprising to find out that you can buy this TV for a little under $2000. Even more surprising is how little content its smart platform has to offer.
Compared to the smart platforms offered by LG, Samsung, and even Panasonic, Toshiba's content offering within ePortal—the name of their smart content menu—is tiny. From the ePortal, users can access all of their personal media for playback, the built-in internet browser, and a paltry selection of apps. We're talking like six or seven apps. And no apps store.
It's not a terrible showing, but Toshiba clearly put more emphasis on performance than features.
Picture Quality
If core performance is where a TV sinks or swim, then the L7200U is ready for the Olympics.
The Toshiba 47L7200U is a strong, solid performer where it matters most.
We were very impressed with the Toshiba 47L7200U's test results. The most important aspects of a TV's core performance are color production, contrast, and screen related attributes like viewing angle and motion. The L7200U tested with some of the best color curves we've seen in a while and showed us an almost perfect color gamut. Its contrast ratio was well within the acceptable range where LCD TVs are concerned, and its motion performance was as smooth and flawless as many of the plasmas we've tested this year.
The Toshiba 47L7200U is a strong, solid performer where it matters most.
3D
Good 3D is ruined by crosstalk.
The Toshiba 47L7200U ships with 4 pairs of Toshiba's passive 3D glasses. They are stiff, inflexible, and uncomfortable. They are also probably the worst part of Toshiba's 3D experience.
Where after-the-fact 3D conversions are concerned, Toshiba's branded TriVector 2D-to-3D technology is actually quite good. We triggered it on some standard broadcast content. It doesn't make a huge difference, and we didn't expect it to, but its effect on the TV's menu system was so good it made us wish we had some way to photograph it. We felt we could reach out and touch the menus. It's just a shame it doesn't do as much for actual content.
Unfortunately, this is where the joy ride ends. The L7200U's native, full 3D content doesn't look much better than your average 3D circa 2011. Back—and middleground—effects were acceptable, but the pop-out passive 3D effects (what most people might think of when they think of 3D) were riddled with crosstalk.
Conclusion
Performance-wise, the L7200U is amazing. Feature-wise, not so much.
The Toshiba 47L7200U (MSRP $1899) is an odd entry into 2012's expansive array of flagship TVs. Not because of what it does do, but because of what it doesn't.
From a performance standpoint, it's a high-quality product. Its contrast, color, and motion performances were—combined—possibly the finest showing out of any TV we've reviewed this year. It also tested with a decent viewing angle, and will likely please hardcore TV fanatics as much as it will satisfy family movie nights. A TV this fine, with a 47-inch screen, being sold at an MSRP of $1899? Toss in the winning remote/keyboard combo and ample connectivity options, and it's hard not to recommend the L7200U.
But what gives us pause are the features that many companies—LG and Samsung, for example—are focusing on this year. Namely, 3D and Smart content. The 47L7200U excels by traditional performance parameters, but it's lacking severely in the areas of 3D and smart content. Its TriVector 2D-to-3D conversion technology works well, but the full 3D experience was crippled by crosstalk, and the included glasses were very uncomfortable, almost unwearable for long periods of time.
So this TV's value really comes down to personal preference. If you'd like the "option" of 3D and a limited smart platform, but don't want to shell out the money for one of Samsung's higher-end models, the Toshiba is a high-quality TV and is cheaper than comparison models. However, if you're buying to get into the new features like 3D and streamlined internet browsing, there are much better TVs out there for that purpose.
Science Introduction
Toshiba's L7200U LCD flagship proved to be an excellent and efficient performer, showcasing admirable scores in the areas of color, contrast, and motion. Its contrast ratio, while not staggeringly wide, was still above average. While it didn't test with any areas of flawless performance, it is still without any major flaws.
Color
The Toshiba L7200U produces color with steep range and accuracy.
Color and greyscale curves are a visual representation of how a television handles the darkest to lightest hues and shades it can produce: from blacks and greys to whites, maroons to candy apple reds—you get the idea. This full spectrum of colors is comprised of over one-thousand different "base" colors (which, of course, can combine and shift into millions more). Essentially, we want to see curves that describe a gradual circle and have little to no leveling out. This means that each separately produced shade or hue will be given its due course, resulting in the widest spectrum of things to look at.
The Toshiba 47L7400U tested with color and greyscale curves exactly like the above described: even and uniform, with only a little bit of leveling out at the darkest and lightest parts of the input. The straight area along the shadow side of the light input spectrum means that some of the L7200U's darker shades will lack definition and likewise for its brightest shades. This is a very minor problem; for the most part, the L7200U is capable of perfect delivery. More on how we test color performance.
Motion
The L7200U's great motion means football will look extra good.
The Toshiba L7200U tested with terrific motion performance, which is very important when determining a television's overall worth. All content that you'll be viewing, outside of the realm of still pictures played back via slideshow, relies on the TV's motion performance to appear realistic and immersive. The L7200U showed us a little bit of blurring, which isn't perfect, but otherwise it handled motion-based content easily, preserving the clarity and details of complex moving scenes.
Other Tests
Meet the tester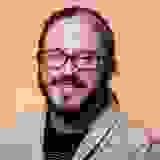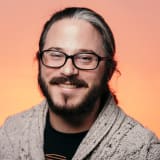 Lee Neikirk
Editor, Home Theater
@Koanshark
Lee has been Reviewed's point person for most television and home theater products since 2012. Lee received Level II certification in TV calibration from the Imaging Science Foundation in 2013. As Editor of the Home Theater vertical, Lee oversees reviews of TVs, monitors, soundbars, and Bluetooth speakers. He also reviews headphones, and has a background in music performance.
Checking our work.
Our team is here for one purpose: to help you buy the best stuff and love what you own. Our writers, editors, and lab technicians obsess over the products we cover to make sure you're confident and satisfied. Have a different opinion about something we recommend? Email us and we'll compare notes.
Shoot us an email