Unfortunately, the TV's many strengths are matched by some notable weaknesses. A poor black level and shallow overall contrast hurt its chances of making a good choice for home theaters. However, great motion performance, lots of brightness, and very low input lag make it a suitable for gamers, sports fans, and most casual viewers. For the very competitive online price of $1,100, its flaws are tolerable to the right buyer.
The Toshiba 55L7400U (MSRP $1,500, online $1,100) isn't a high-priced, powerhouse performer, but it also isn't trying to be one. For a price that's comparably much lower than other flagships, the performance is decent. This TV is capable of very high brightness at the cost of minimum luminance level, making it more appropriate for moderately or well-lit rooms than home theater environs.
Svelte resolution retention during motion and low input lag make the L7400U a great choice for gamers and sports fans, but its poor black level and excessive luminance make it less-than-ideal for movie night.
An even mix of pros and cons
The L7400U is Toshiba's top-tier 1080p TV for 2014, so it has some fancy features. Unfortunately, things like a native 120 Hz refresh rate, full-array with local dimming, and a dual-core video processing engine don't necessitate a good picture quality. In the case of the L7400U, the results are a mixed bag.
To begin with, this TV is a stellar choice for gamers and casual viewers who will use it in a brighter room, but it isn't as desirable when it comes to movie night. Toshiba's "SuperBright" full-array backlight design has a key trade-off, producing oodles of very bright light at the cost of black levels. With mixed bright and dark content on-screen, the squeaky bright elements are emphasized, resulting in shadow details that are unsuitable when you're watching in a dark room. What's more, this excessive emphasis on luminance occasionally causes stair-stepped, choppy gradation in shadow tones.
Toshiba's "SuperBright" full-array backlight design has a key trade-off, producing oodles of very bright light at the cost of black levels.
There are also advantages and disadvantages to the TV's local dimming process. This is a function that allows the LEDs behind the screen to turn on and off individually from one another. To put it plainly, the L7400U's local dimming leaves something to be desired: I'm not sure exactly how many local dimming control zones there are, but our time with the TV tells us that Toshiba should have added a few more. The aforementioned excess of luminance makes full-array zone activity, like dimming or brightening, more visible to viewers than it should be.
When it comes to color, the L7400U performs admirably. I measured very accurate color production, with just a hint of excessive blue tinting in the secondary colors. Fortunately, that flaw was easy to fix with the TV's ColorMaster control, which allows you to adjust the hue, saturation, and brightness of the TV's primary and secondary colors. Unfortunately, despite the accuracy of the colors, subtler gradations from hue to hue are (again) glossed over a bit thanks the TV's excessive brightness—something that's much harder to correct because there's no gamma control.
I'm not sure exactly how many local dimming control zones there are, but our time with the TV tells us that Toshiba should have added a few more.
Without a doubt, the L7400U will find fans in the form of gamers. A native 120 Hz refresh rate isn't going to make a difference for most movie content, but it'll sure make a difference when your PC is plugged in and you're playing something fast-paced, like a racing sim. On an even brighter note, my co-workers and I were impressed with how little input lag this TV exhibits in Game mode. In the past, Toshiba has often had a leg up on the competition when it comes to low amounts of input lag, and the L7400U seems to continue that tradition admirably.
Overall, this bright, fast-action TV is better suited for casual viewing or a few gaming sessions than installation into a home theater. It may have a few flaws, they're easy to overlook in the wake of such competitive pricing.
We test each TV we review using a mix of spectral meters and signal generation to measure pre- and post-calibration performance. This way, we present a legible snapshot of how the TV performs both out-of-the-box and after an informed calibration session.
Like most of Toshiba's 2014 lineup, the L7400 gives calibrators and consumers the requisite controls to get it looking better. Within the Picture menu, users will find built-in test patterns, a color management system (called ColorMaster), 2- and 20-point white balance with internal (built-in) test patterns, and all of the usual front-end controls: Backlight, Brightness, Contrast, Color, and Tint.
I aimed to calibrate the L7400U for dark/black room viewing, but because it lacks a dedicated Gamma control, I could only take it so far. I used the 2-point white balance control to remove some of the excessive emphasis on blue, used the Backlight control to reduce reference white to around 40 fL (plenty of luminance for a dark room), and fine-tuned the TV's color production using the ColorMaster CMS.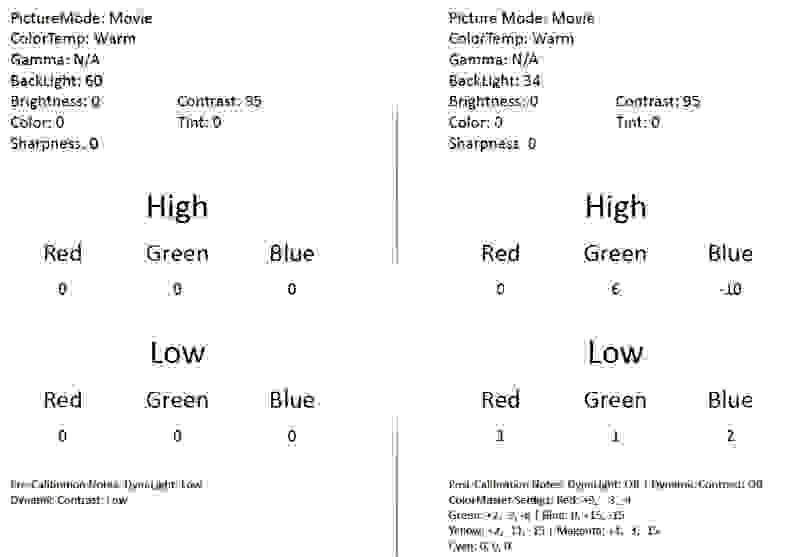 Toshiba continues a tradition of silver lining
Like most of Toshiba's 2014 lineup, the 55L7400U puts on no airs. The TV's hollow, rectangular stand and lower bezel are a matching brushed silver color, helping it stand out a bit in well-lit space. The other three bezels are glossy black, and tend to pick up fingerprints. From edge to edge the L7400U is quite thin and stylish, and evokes enough modernism to appease starry-eyed buyers.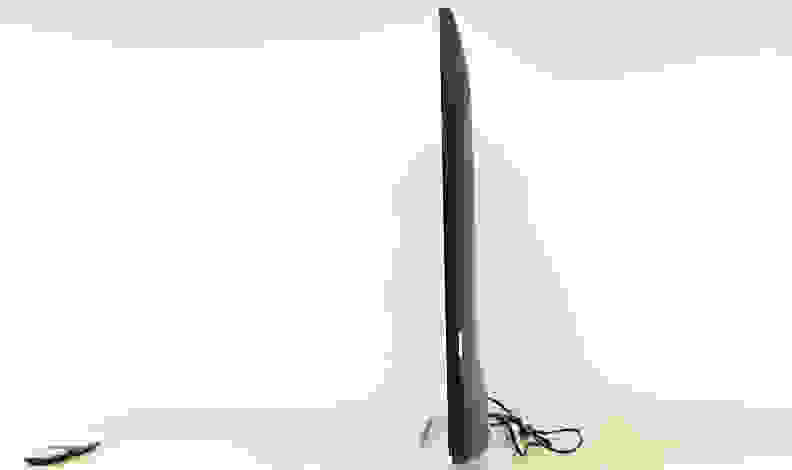 The rear casing is all charcoal plastic, but you're hopefully not going to spend much time looking back there. Users will find four HDMI inputs, one full and one shared composite input, two USB ports, ethernet (LAN) in, VGA and PC audio in, a coaxial jack, analog audio out, and an IR blaster port. Accessories include only an infrared remote control, but it's still a reliable and smartly designed controller. Just don't use it for browsing the web—in fact, you're better off just avoiding that feature altogether.
In the display industry, a contrast ratio is an X:1 number determined by dividing a display's reference white (100 IRE) by its minimum luminance level (0 IRE). For the sake of depth, immersion, and an impressive appearance, a high contrast ratio is almost always favorable. When we measure contrast ratio, we do so using an ANSI checkerboard pattern, which gives a more realistic approximation of contrast during content than full-field or window patterns.
Despite its local dimming, the L7400U is fairly weak in terms of on-screen contrast. This TV uses what Toshiba calls "SuperBright" LED technology in combination with a Radiance full-array panel to produce stellar brightness, but it makes for weaker black levels. Using the ANSI pattern, I measured a reference white of 180 cd/m2 and a black level of 0.15 cd/m2 for a contrast ratio of 1,200:1, which isn't bad, but also isn't terribly impressive.
Note that outside of the ANSI pattern, clusters of white/black on screen can (depending on the Backlight setting) render as much as 300-350 cd/m2 and produce black levels as low as 0.02 cd/m2 .

Meets minimum expectations for a flagship TV
Toshiba's 2014 TVs feature a smart platform called Cloud Portal 2.0, and as you might guess, it relies on cloud processing to get things done. Users will find a handful of apps like Netflix and YouTube, a web browser, and a few extraneous utility items like a calendar or weather information. If you've got cable or satellite, you can select your provider and the Cloud Portal hub will list the current programming for you.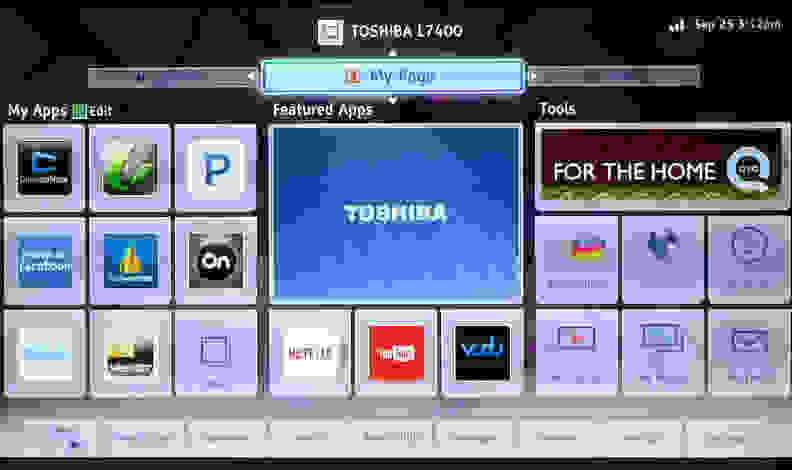 Many L7400U owners have complained excessively about the overall lack of content in Cloud Portal 2.0, and they're on the money. Unless you have absolutely no other way to watch Netflix or Hulu Plus, you'll likely find no use for these features. I can't knock the addition of smart features too much, though: It's an industry trend, after all, and the L7400U is much cheaper than the competition, so it's not like you're really paying for it.
Unless you have absolutely no other way to watch Netflix, you'll likely find no use for these features.
If you're a videophile or D.I.Y calibrator, however, you'll be very pleased with the generous number of picture adjustment options in the main software. All of the basics like Backlight, Color, Tint, and Contrast are here, but you'll also find a test image, built-in white balance patterns, 2- and 20-point controls, a full CMS (Color Management System), and toggles for settings like DynaLight and Dynamic Contrast.
There's nothing more annoying that buying a nice big TV, setting it up, and then walking across the room to see a degraded, washed-out picture during off-angle viewing. Our viewing angle measures how far you can watch a TV off-center before the picture degrades beyond enjoyable viewing conditions.
The L7400U performed well here. I measured a total viewing angle of 70°, or ±35° from the center to either side of the screen. This isn't the same stellar angles you'd get from a plasma or an OLED TV, but for an LED LCD TV it's pretty good.
The perfect choice for thrifty stick jockeys
For $1,500 (or $1,100 online), the 55-inch L7400U is one of the cheapest 1080p flagships on the market right now. Tons of luminance, smooth motion, and very low input lag make it a great, hyper-affordable choice for gamers and sports fans looking to play or watch in an environment with variable lighting conditions. A weak black level hurts its chances for home theater supremacy, but we're not certain Toshiba was even trying to win that race.
At this price, Toshiba checks off a lot of the right boxes in extra features and functionality, and you could hire a calibrator to work out the color production kinks with the money you save.
On the other hand, you can find Samsung's excellent 55-inch H8000 online for about $1,300 if you know where to look. It's a more flexible performer with stronger contrast abilities, and may better scratch your itch if you're pining for a more premium viewing experience.
A color gamut is a visual representation of the colors a TV produces. HDTVs like the L7400U should produce a set of primary colors (red, green, blue) and secondary colors (cyan, magenta, yellow) that match a standard called Rec. 709. This ensures that content looks the way it was intended by a director or artistic designer, preserving valuable details throughout the long trek down the distribution pipeline to your home.
The L7400U performed well here, producing a slightly oversaturated green and accurate red and blue points. In terms of secondary colors, its white, cyan, and magenta points skew towards blue too much, but this was easy to fix using the TV's ColorMaster color tuner controls.
TVs produce neutral elements like black, gray, and white by combining their primary colors—these elements are referred to collectively as the "grayscale." Grayscale error, measured in DeltaE, is often the result of over- or under-emphasized colors within the mix. If there's not enough green, for example, a pink tinge will be visible in grays and highlights. If red and blue are under-emphasized, blacks and dark grays may appear greenish.
Generally, we like to see an out-of-the-box DeltaE of 3 or less. This is one area where the L7400U could have performed much better—I measured a pre-calibration DeltaE of 15.16, which is much too high.

Taking a closer look at the TV's RGB emphasis, we can see where the problem lies: way, way too much blue. This is a common issue with modern TVs, and one that unfortunately has roots planted firmly in retail showroom sales. Fortunately, it was easy to flatten out the TV's RGB emphasis using its 2-point white balance control. After correcting the RGB emphasis, I ended with a grayscale DeltaE of 2.14.
Gamma is a measurement of how quickly (or slowly) a TV adds luminance at each electrical signal level out of black (0 IRE) and up to reference white (100 IRE). Ideally, TVs will follow a gamma curve of 2.2, 2.3, or 2.4, but the L7400U tested with a default gamma of 1.77, planting it firmly within the realm of "ample ambient lighting" environments. Turning off some of the light processing features like DynaLight and Dynamic Contrast improved the gamma a bit, but without a gamma slider or calibration control there's not much to be done.

Meet the tester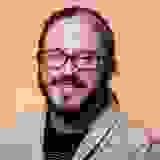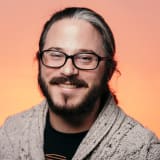 Lee Neikirk
Editor, Home Theater
@Koanshark
Lee has been Reviewed's point person for most television and home theater products since 2012. Lee received Level II certification in TV calibration from the Imaging Science Foundation in 2013. As Editor of the Home Theater vertical, Lee oversees reviews of TVs, monitors, soundbars, and Bluetooth speakers. He also reviews headphones, and has a background in music performance.
Checking our work.
We use standardized and scientific testing methods to scrutinize every product and provide you with objectively accurate results. If you've found different results in your own research, email us and we'll compare notes. If it looks substantial, we'll gladly re-test a product to try and reproduce these results. After all, peer reviews are a critical part of any scientific process.
Shoot us an email