I saw this TV for the first time at CES 2013 and was impressed by its upscaling ability, but the real question is: How does it compare to competing models from Sony, LG, Samsung, and the rest of the market?
Unfortunately, like many of the UHD TVs this year, the 4K-capable L9300U's additional pixels weren't enough to impress us. While the added resolution of UHD can be a beauty to behold, any reliable source of 4K content is still mainly a thing of the future. Prices will surely drop between now and then, so we recommend waiting before making a purchase.
Standard quality, just more of it
What's the big deal with UHD—Ultra-High Definition? More pixels. More pixels, or higher resolution, means a crisper image, a higher degree of detail, etc. While the L9300's 4K-ness is worth getting excited about, the core elements of its performance—color, contrast, motion—range from decent to sub-par.
The L9300U performs about as well as the average LCD in dynamic performance.
The L9300U performs about as well as the average LCD in dynamic performance. Tests for peak brightness and black level revealed that the L9300U is fully capable of a decent contrast ratio, which promises a necessary level of immersion during viewing. This Toshiba isn't the brightest UHD TV I've tested all year, but its black level is fairly impressive.
TVs are required to produce certain colors, and UHD TVs are no exception. The Toshiba 65L9300U follows the current international standard for HDTV color production, producing its millions of colors in an accurate and aesthetically-pleasing manner. You might not have any 4K content to make use of all the pixels, but at least the upscaled stuff is going to look good.
When this TV attempts to display complex moving images, they blur to an almost heinous degree.
The L9300U is a decent performer, so you might be wondering—why the low score? It's because, unfortunately, this Toshiba's detail retention during motion is notably bad. When this TV attempts to display complex moving images, they blur to an almost heinous degree.
Even with Toshiba's 240 Hz ClearScan option enabled, fast motion just doesn't look right. I saw multiple motion artifacts and clear interlacing—and this was using images at 4K resolution, so there's no telling how ugly things might get with an incoming 720p or 1080p signal. I watched a number of scenes from El Fuente, a Mexican documentary on Netflix that was shot in 4K resolution. Dancers, bicyclists, and boxers were a little too blurry, which detracted from the impressive pixel count.
Last but not least, the L9300U's edge-LED backlight causes some fairly atrocious "flashlighting." Blue and purple clouds mar the edges and corners of the screen while displaying black or dark gray, and it's quite unsightly. Any sort of night scene or darker, film-noir material is going to really suffer unless you turn the backlight down. This is a common problem for LCDs—do you really want to pay multiple thousands of dollars for it?
Traditional Toshiba trappings
The L9300U series looks more or less identical to Toshiba's 2013 flagship; it's a silvery affair with a hollow rectangle base and slim bezels. The 65L9300U follows the modern trend of a two-inch panel thickness, so it's prime for wall-mounting. On-set controls and video connections all live on the back of the display, embedded in a black plastic casing.
The L9300U boasts great connectivity with four HDMI inputs.
This UHD TV may be ready for higher resolution content, but it's also well-equipped to handle lesser resolutions. The L9300U boasts great connectivity with four HDMI inputs, two composite inputs (one shared with component), and spots for an ethernet cable and an IR blaster. The L9300U is also equipped with two USB 2.0 inputs, allowing it to play back media from an external drive, or charge your smartphone.
Toshiba also includes a rather enormous remote control and a slim, attractive Bluetooth keyboard. The remote is clunky, but it's handsomely wrapped in the same silver hue as the TV, and its big buttons are easy to press and memorize. The keyboard is a real treat, partly because the included browser is so sluggish.
Typing on the keyboard is comfortable, and much preferable to punching in URLs using the included remote. In fact, typing with the remote is infuriating, which is probably why Toshiba included a keyboard. As a bonus, the number pad on the keyboard's right side is also a touchpad for mouse emulation. Look at you. So fancy.
Our 65-inch L9300U is a handsome TV. It's designed intelligently, without being so eccentric as to arbitrarily raise its own price. Nice job, Toshiba.
More silver linings after Cloud TV's update
The Toshiba 65L9300U falls into Toshiba's Cloud TV lineup, the company's smart TV offering for this year. Our initial impressions of the Cloud TV smart platform weren't exactly favorable; the whole process was very sluggish, and lacked the dazzle and finesse of higher-end internet TV providers like Samsung and LG.
Home theater enthusiasts will be glad of the L9300U's calibration controls.
At first, the L9300U was as sluggish as ever: Once connected to the internet, the TV would periodically slow down or freeze up. But powering the TV on and off a couple of times prompted a software update that improved performance considerably. The Cloud TV platform is now split into three separate pages: Home, Content, and My Page.
The Home page features a PIP (picture-in-picture) of what you're watching, a customizable calendar for listing events, an inbox, and a web browser. While a PIP is useful in any smart platform, the other Home page tools are less so. To make use of the inbox feature, you have to link your Toshiba Cloud account with your e-mail account. This requires your Toshiba account to sync with your e-mail account, and if you get a lot of e-mails every day, the sync takes way too long to be useful.
On the Content page, you'll find the best part of any smart TV: Netflix, Hulu Plus, YouTube, Facebook, all of the best apps and streaming content. While browsing is typically better on a laptop or tablet, and swiping through your personal media is typically better on a smartphone, TV-screen-size streaming content is really where smart TVs excel—the L9300U is no exception.
Home theater enthusiasts will be glad to know that the L9300U features a full suite of calibration controls.
Finally, the customizable My Page allows users to pick and choose which apps they have quick access to. USB- or WiFi-connected media such as pictures, music, and videos can be played from this page as well. While Cloud TV is looking better than it was earlier this year, it's still nowhere near the top of the pops in terms of usability and features, especially when compared to some of the other smart platforms we've seen this year.
Home theater enthusiasts will be glad to know that the L9300U features a full suite of calibration controls. Alongside basics like Backlight, Contrast, Color, and Picture, this Toshiba also provides both two- and 10-point grayscale controls, a full CMS (Color Management System), aspect ratio adjustment, and dynamic backlight. The Audio menu allows for easy bass, treble, and speaker balance adjustments, and is fitted with a slightly-useless surround sound imitator.
More pixels—more of the same
Our biggest complaint about all UHD (4K) TVs so far is that they lack much "wow" factor beyond the added resolution. Core performance aspects like contrast ratio and color fidelity look incredible on a next-gen tech like OLED, but the 2013 UHD TVs we've seen just haven't done enough to improve picture quality. Alone, extra pixels don't elevate performance to a new level.
This is, unfortunately, the case with the Toshiba 65L9300U. Its only redeeming quality is one of price—originally $10,000, the 65-inch L9300U is now $4,000 online. That's not too egregious for a 65-inch edge-lit LCD TV—and this Toshiba is much more affordable than the competition—but you can also find better picture quality in the 1080p range, like the similarly-priced 65-inch ZT60.
The Toshiba 65L9300U (MSRP $9,999.99, online for $3,999.99) is an average performer, which isn't something you want to hear with such an expensive product. Despite its expanded UHD resolution, the L9300U's contrast, color, and dynamic performance fail to really impress, and its pitiful viewing angle and poor motion performance are further marks against it.
Calibrating the 65L9300U took longer than usual because this UHD TV features a larger suite of calibration controls than average: Two- and 10-point grayscale balance and a full CMS (Color Management System) provide a wealth of options for correcting errors within the L9300U's picture. Oddly enough, Toshiba doesn't include a Gamma control.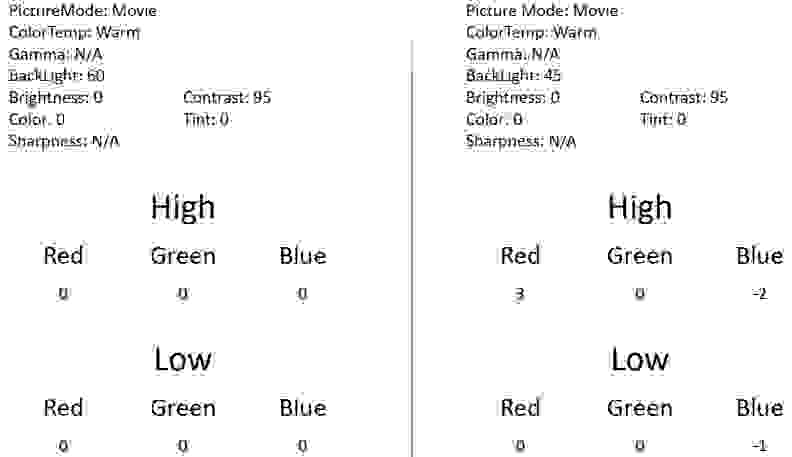 I adjusted the Backlight from 60 to 45 to approximate 40 fL—otherwise, the L9300U's default settings in Movie mode were set up perfectly already. Further adjustments needed to be made via the TV's two-point grayscale control, but the granularity of the adjustments made was not fine enough to allow for full RGB balance correction.
I tested a black level of 0.073 cd/m2 beside a peak brightness of 200 cd/m2 using the ANSI checkerboard for static contrast ratio. This is one of the better black levels we've seen on a UHD TV this year, though the L9300U isn't quite as bright as competition from Samsung, LG, and Sony. The resulting contrast ratio of 2739:1 is average for an LCD, but doesn't impress much next to the year's best plasmas.
The L9300U's horizontal viewing angle was quite disappointing. Testing determined that watching the TV more than ±25° from the center to either side results in picture degradation—blacks become gray and colors "shift" into the wrong hues. This is especially apparent at higher backlight settings, where bleed-in from the edge-LEDs exacerbates the viewing angle drawbacks. A total viewing angle of 50° is a big problem if you're considering wall-mounting the L9300U.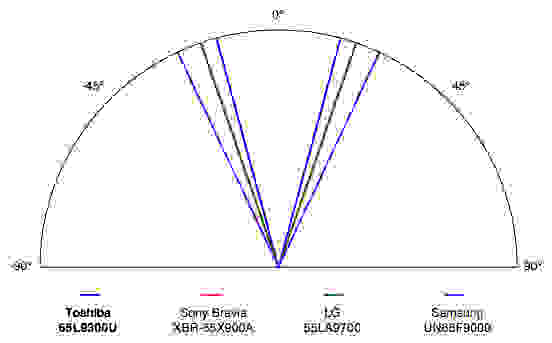 The L9300U covers the Rec. 709 color space quite well, though not without small imperfections. Using the CS-200 color meter, I tested the hue and saturation of the L9300U's primary and secondary colors. This Toshiba produces the red, green, and blue primaries with a high degree of accuracy, though red is a bit undersaturated, while blue and green are the wrong hue. Likewise, the secondary colors—cyan, magenta, and yellow—are a bit skewed from their proper points.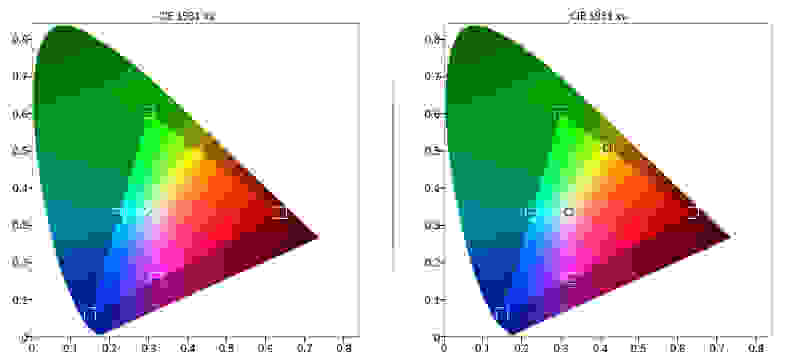 The L9300U's grayscale and RGB balance were not full of error, but neither did they test perfectly in the default Movie mode. Using the TV's 2- and ten-point grayscale balance controls, I was able to balance the TV's sub-pixel emphasis, reducing grayscale error from 4.9 to 3.14, which is closer to acceptable, but still too high. Like many modern LCDs, the L9300U simply overemphasizes the blue sub-pixel when producing shades of the grayscale.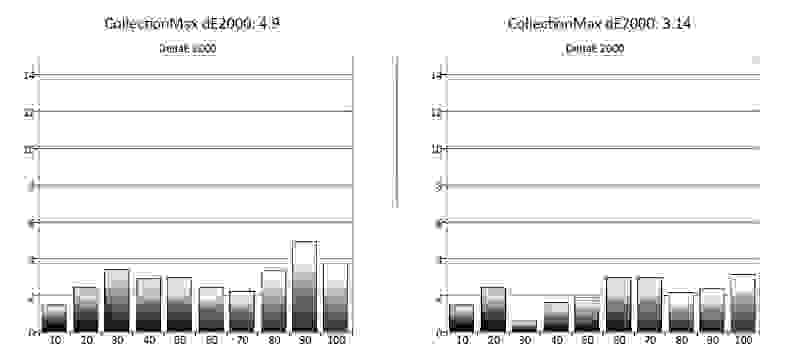 Meet the tester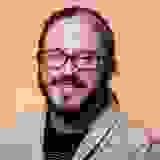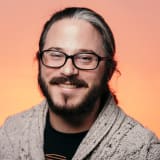 Lee Neikirk
Editor, Home Theater
@Koanshark
Lee has been Reviewed's point person for most television and home theater products since 2012. Lee received Level II certification in TV calibration from the Imaging Science Foundation in 2013. As Editor of the Home Theater vertical, Lee oversees reviews of TVs, monitors, soundbars, and Bluetooth speakers. He also reviews headphones, and has a background in music performance.
Checking our work.
We use standardized and scientific testing methods to scrutinize every product and provide you with objectively accurate results. If you've found different results in your own research, email us and we'll compare notes. If it looks substantial, we'll gladly re-test a product to try and reproduce these results. After all, peer reviews are a critical part of any scientific process.
Shoot us an email