Of course, with prices this low there are bound to be some drawbacks. The D-Series just isn't as technically impressive as some other TVs in this part of the market, especially in the most popular sizes of 55 inches and above. The 4K panels (on larger models only) are sharp, but they don't get bright enough to do HDR content justice and the smart platform is slower than molasses in winter.
But if you simply want a giant TV without a giant bill, the 2018 D-Series is where it's at. The 60-inch model we bought and tested costs just $600, and you can bump that to 70 inches for just $999. If you want a TV this big for this cheap, you don't have many options from brands we trust, though the TCL 5 Series is a worthwhile alternative to the big-screen D Series models—especially with its faster Roku platform.
All else being equal the built-in Roku would have us leaning TCL's way, but sale prices will change the calculus there quite a bit as the year moves on. Either way, it's a great time to buy a big TV on a budget—the options aren't perfect, but they're better than ever, and the D-Series is evidence of that.
About the Vizio D-Series (2018)
Vizio's 2018 D-Series is available in 14 sizes.
We've listed the MSRPs from Vizio's website here, but this series goes on sale and receives price reductions often:
• 24-inch (Vizio D24f-F1), $149.99 MSRP
• 32-inch (Vizio D32h-F0), $179.99 MSRP
• 32-inch (Vizio D32f-F1), $229.99 MSRP
• 39-inch (Vizio D39f-F0), $249.99 MSRP
• 40-inch (Vizio D40f-F1), $289.99 MSRP
• 43-inch (Vizio D43f-F1), $369.99 MSRP
• 43-inch (Vizio D43-F1), $379.99 MSRP
• 48-inch (Vizio D48f-F0), $389.99 MSRP
• 50-inch (Vizio D50f-F1), $429.99 MSRP
• 50-inch (Vizio D50-F1), $449.99 MSRP
• 55-inch (Vizio D55-F2), $499.99 MSRP
• 60-inch (Vizio D60-F3), $649.99 MSRP
• 65-inch (Vizio D65-F1), $799.99 MSRP
• 70-inch (Vizio D70-F3), $999.99 MSRP
For this review, we purchased the 60-inch Vizio D60-F1. It has a 4K LCD panel that tops out at 60Hz. It supports HDR, though—as we'll touch on in a moment—it just doesn't get bright enough to really tap into what HDR can do on better screens.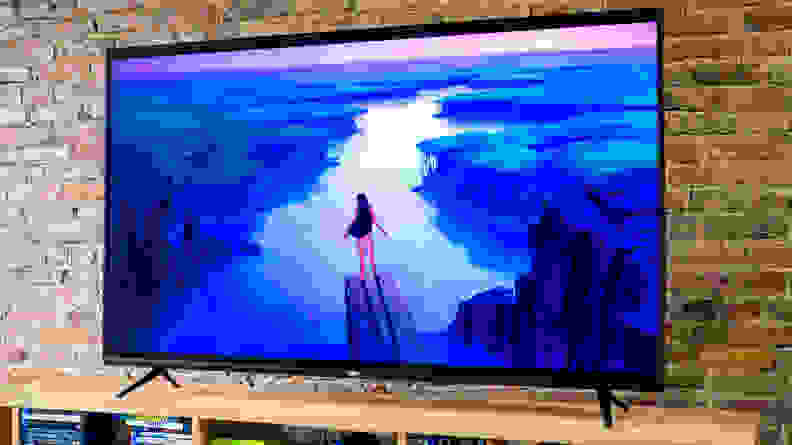 Unlike the E-, M-, and P-Series from Vizio, the D-Series TVs actually vary quite a bit from from model to model. The smallest TVs start at just 720p and 24 inches, and work their way up to the biggest TVs that support 4K and HDR, like the 60-inch model we reviewed.
Where it gets tricky is in the middle sizes, where there are multiple versions that can have very different specs. For example, there is the $159 D32h-F0 which has a 720p panel, and a $199 D32f-F1 with a 1080p Full HD panel. There are also multiple versions of the 43-, 50-, and 55-inch sizes, so be sure to carefully compare models when shopping online and in the store.
Luckily, Vizio's model names are typically easy to decode and printed right on the box or product page. So for this year's 32-inch D32h-F0, it works like this:
the "D" means it's a D-series TV.

The "32" number means it's a 32-inch TV

The lowercase "h" is for "HD" or 720p ("f" means "Full HD" or 1080p; no letter here means it's 4K)

The "F" in the final "-F0" means it's a 2018 model (if you see something like "D50-E1" then it's a leftover model from last year and you should only get it at clearance prices).
What We Like
Your wallet will thank you
The most obvious benefit that the D Series has over the competition is the most convincing: it's cheap. You can get a 32-inch 720p TV for $160 right now, a 55-inch 4K model for $500, the 60-inch we reviewed for $600, and 65- and 70-inch versions for just $779 and $999 respectively.
These are some of the most affordable TVs in these sizes.
Those prices are all subject to change of course, but if anything we assume they'll go down slightly. Across the board, these are some of the most affordable TVs in these sizes. There are a few exceptions from Sharp and TCL that are just as affordable, but the D Series comes in more sizes, is competitively priced, and significantly cheaper than any 2018 model from the bigger brands.
Built-in apps and Smartcast work as expected
Most TV smart platforms are terrible, and we highly recommend everybody get a streaming device like the Roku Ultra—even if you are buying a super expensive TV. They're just better.
But if you want to stick with a barebones setup, the Vizio D series does have built-in apps for the major players like Netflix and Amazon Prime. The built-in platform is sluggish to respond to commands though, so it's not ideal. Once you're up and running though, it streams 4K and HDR content just fine.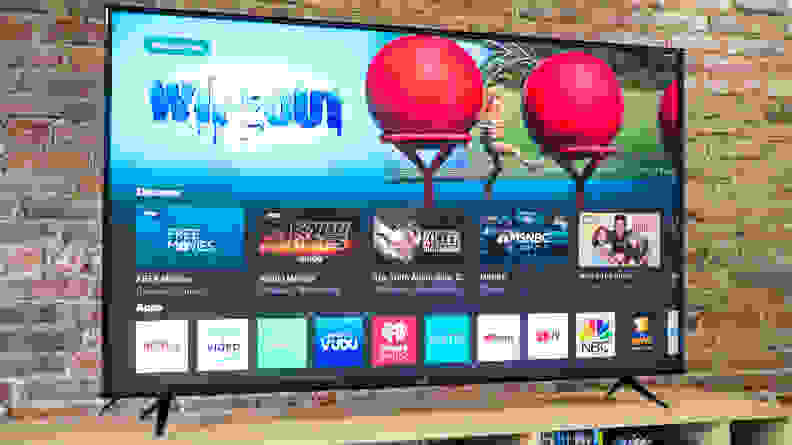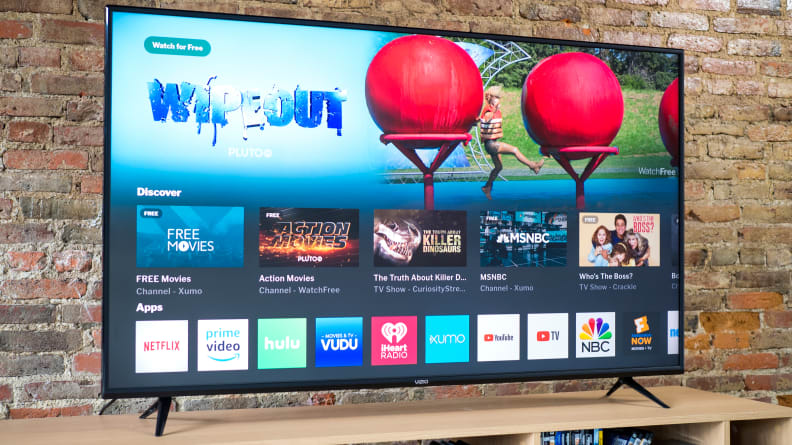 Just note that unlike other Vizio HDR TVs, the D Series does not support Dolby Vision HDR (just standard HDR10). If you want Dolby Vision HDR you can step up slightly to the Vizio E Series models, which do have it.
The design is aggressively fine
There is absolutely nothing noteworthy about the design of the Vizio D Series. It's a big, rectangular hunk of plastic and glass with a nondescript stand, nondescript finish, and nondescript layout of ports.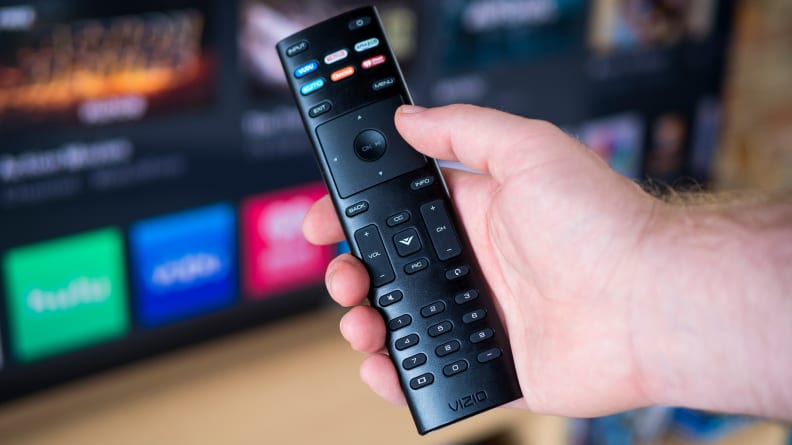 For the price, though, that's fine. There are lots of budget TVs that absolutely scream "cheap" and this isn't one of them. Take it home, set it up, and get used to its presence and it'll just blend into your existing decor.
The only thing we will note is that as a "full-array" TV, but gets its light from the rear of the display, rather than the edges. This results in a much heavier overall design, but also a TV that has far less wobble than older razor-thin edge lit Vizio TVs.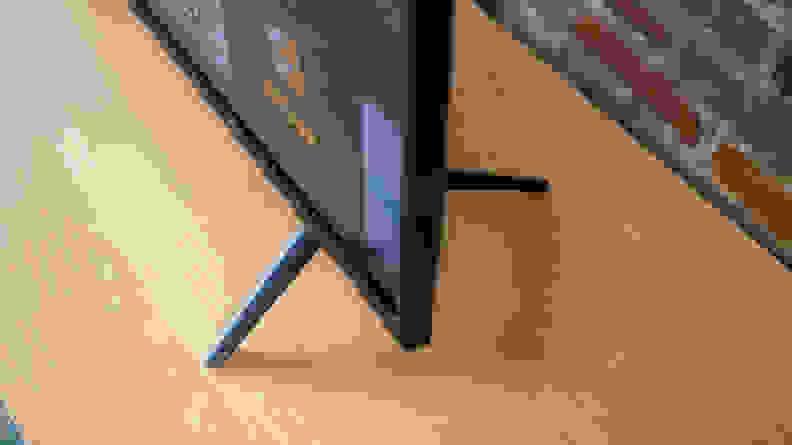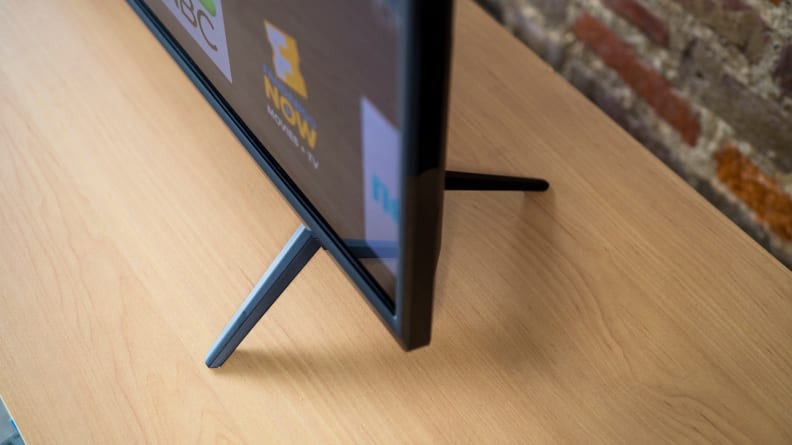 The picture quality is good enough for the price
The Vizio D Series ticks the minimum amount of boxes for what we'd want out of a new TV in 2018: it has 4K, it has marginal support for HDR, and it gets a bit brighter than TVs from a few years ago.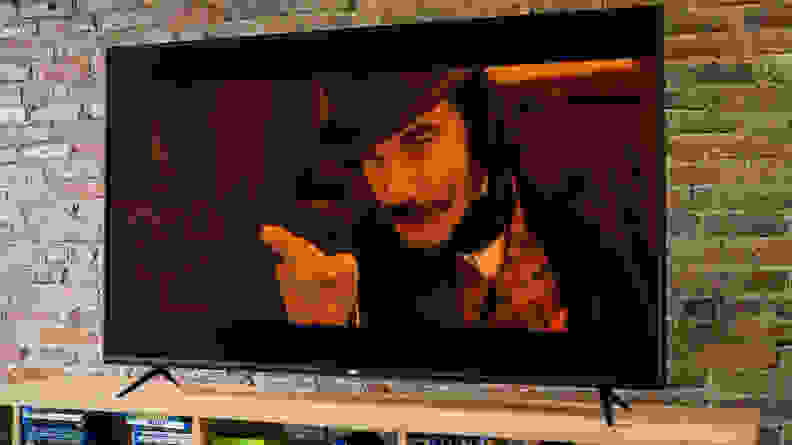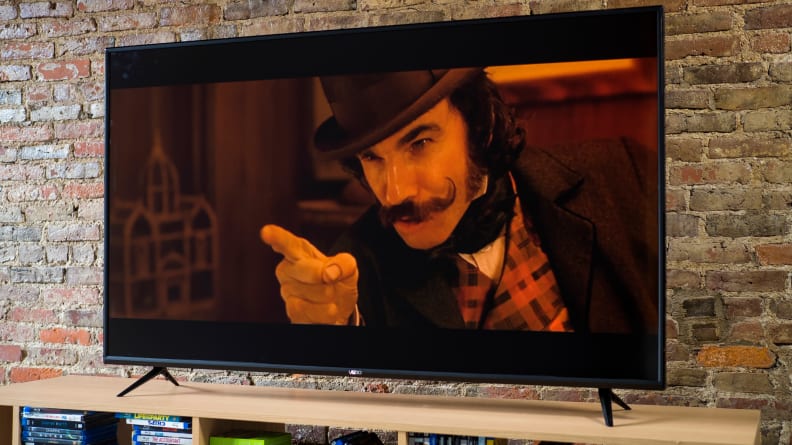 Motion can look a bit choppy on the D Series, though not any worse than most 60Hz TVs (which is just about everything in this price range). Similarly, off-angle viewing isn't great, with a black level that turns to "dark grey" pretty quickly. We'll touch on the most glaring picture quality issues in the next section, but for the money there's nothing here that'd we consider a dealbreaker.
Performance Data (Calibrated mode)
• SDR Contrast: 230 / 0.047 nits
• HDR Contrast: 239 / 0.048 nits
• SDR Color Gamut coverage: 96%
• HDR Color Gamut coverage: 85%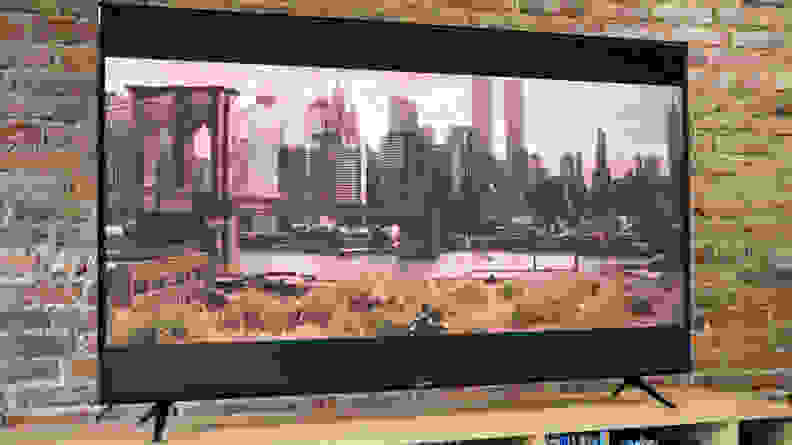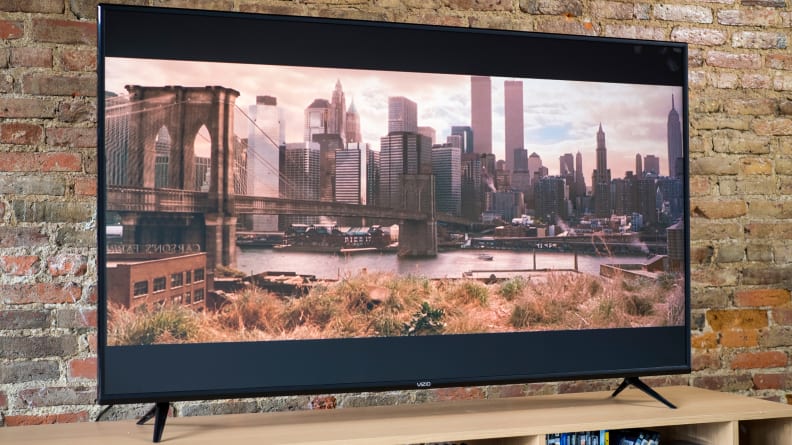 What We Don't Like
It doesn't do HDR justice
The Vizio D Series has a peak brightness that barely gets above 200 nits, which isn't any different from brighter non-HDR TVs from the last few years. Though brightness isn't everything when it comes to HDR, it's a vital component that gives HDR its arresting quality that makes the picture feel more lifelike.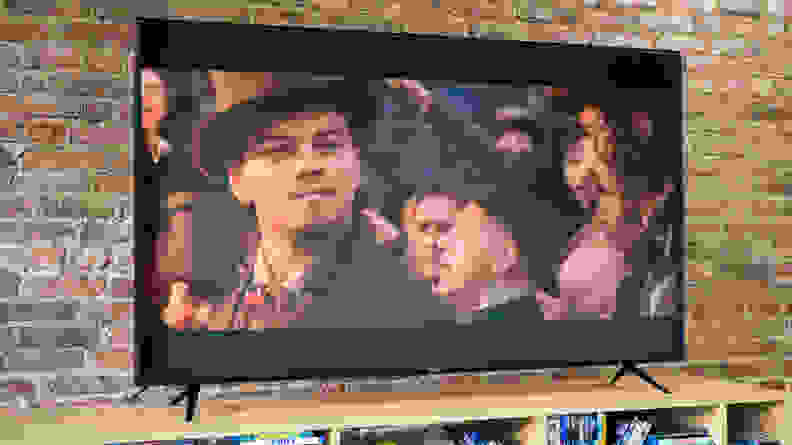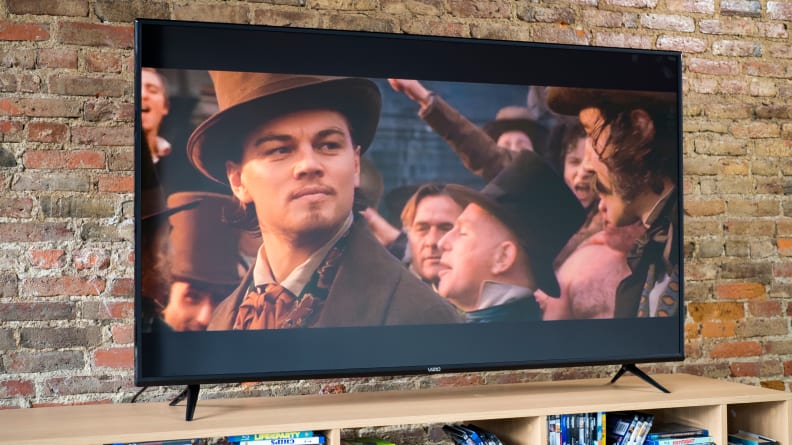 Similarly, the D Series doesn't offer any local dimming, which means that it isn't able to dynamically improve local contrast in any meaningful way. Finally, there just isn't much here in terms of expanded color. Add it up and you have a perfectly serviceable TV that just doesn't do enough to hit the standards of the best HDR TVs on the market—even affordable ones.
Performance Data
• 2% White: 115 nits
• 10% White: 257 nits
• 20% White: 256 nits
• 40% White: 255 nits
• 50% White: 252 nits
It isn't THAT affordable
If you were to somehow time travel back to 2010 with the Vizio D Series and tell people they'd be able to buy a brand-new 4K 70-inch TV for just $999, they'd be shocked. First, that a TV like that would be so cheap, and second that you'd waste time travel on something so completely inane and predictable.
This is a perfectly serviceable TV that doesn't do enough to hit the standards of the best HDR TVs.
That said, the Vizio isn't the only company pumping out high-quality, affordable TVs these days, and the D Series has some competition. The most notable competitor here is the TCL 5 and 6 Series TVs. The 5 Series is similar to the D Series in overall build quality and performance, but costs the same or less money at the most popular sizes. The 6 Series is simply one of the best values you can find, with awesome HDR picture quality and a 65-inch version that retails for that same $999.
And while we haven't yet tested it (our loan unit was damaged in shipping) the Vizio E Series promises everything the D Series can do (and more) for $30-100 more at almost every size.
Should You Buy It?
Maybe—but there are better TVs for just a bit more money
We are going through something of a cheap TV renaissance at the moment, as LCD technology has become mature enough to produce incredibly good 4K and HDR-ready TVs at previously unheard-of prices.
But while the Vizio D Series is an admirable effort at cutting costs as low as they can go, the prices simply stray too close to far better TVs. At least until Black Friday prices kick into high gear, in most cases there is a better TV to be had for the same money or a tiny bit more.
For big-screen hunters, we'd generally recommend checking out the TCL 5 or 6 Series. The 6 Series, in particular, is worth jumping up to. The 55-inch model is just $650 and the 65-inch model is $999, both prices within $100 of the D Series while offering significantly better picture quality and a built-in Roku that runs rings around the D Series' painfully slow smart apps.
For those on an extremely tight budget, we'd mostly point you towards the TCL 5 Series or the Vizio E Series. Both offer slightly better overall performance for prices that are within $50 at most major sizes. Even on a basic level, they're just faster TVs, and the D Series' sluggish operation is only going to get worse with time.
The main people we'd recommend the D Series to are those who are looking for something smaller than 55 inches. Most of the big brands just don't make high-quality TVs below 55 inches, so the competition is drastically reduced. While we don't expect the 32-inch D Series to knock your socks off, it's an affordable TV that'll get the job done from a brand we trust.
Meet the testers TJ Donegan
Executive Editor
@TJDonegan
TJ is the Executive Editor of Reviewed.com. He is a Massachusetts native and has covered electronics, cameras, TVs, smartphones, parenting, and more for Reviewed. He is from the self-styled "Cranberry Capitol of the World," which is, in fact, a real thing.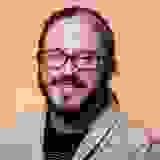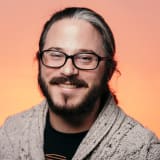 Lee Neikirk
Editor, Home Theater
@Koanshark
Lee has been Reviewed's point person for most television and home theater products since 2012. Lee received Level II certification in TV calibration from the Imaging Science Foundation in 2013. As Editor of the Home Theater vertical, Lee oversees reviews of TVs, monitors, soundbars, and Bluetooth speakers. He also reviews headphones, and has a background in music performance.
Checking our work.
Our team is here for one purpose: to help you buy the best stuff and love what you own. Our writers, editors, and lab technicians obsess over the products we cover to make sure you're confident and satisfied. Have a different opinion about something we recommend? Email us and we'll compare notes.
Shoot us an email