I just spent a little time with the full 2016 P Series lineup, and while I can only speculate right now, they're an extremely impressive group of TVs given their starting prices. Between stock footage and Vizio's dark-room demo, the TVs look to have enough brightness/color for some semblance of High Dynamic Range—but it's the new SmartCast feature people should really be excited about.
While we can't outright recommend you pull the trigger just yet, the P Series has a pretty good track record. We plan to get one into the lab as soon as we can for full testing and evaluation, so stay tuned.
About the 2016 Vizio P Series
The 2016 Vizio P Series is positioned identically to its 2014 forebears, leading the line of the company's mass market TVs—basically, everything below the Reference Series. This time around, the P Series is available in four sizes starting at $999:
• 50-inch (P50-C1), MSRP: $999 • 55-inch (P55-C1), MSRP: $1,299 • 65-inch (P65-C1), MSRP: $1,999 • 75-inch (P75-C1), MSRP: $3,799
While the four sizes are all members of the same series, they do have some differences. Namely, all of them use VA (Vertical Alignment) style LCD panels except for the 55 inch, which uses an IPS (In-Plane Switching) style LCD panel. The VA panel will likely offer superior contrast but have a worse viewing angle, while the IPS panel will be the opposite. They also have different numbers of dimmable backlight zones, with the 50- and 55-inch versions sporting 126 zones, while the 65- and 75-inch versions have 128 zones each.
Otherwise, most specs are shared, at least according to Vizio's current spec sheets:
• 4K/UHD resolution • SmartCast functionality • 95% DCI-P3 color space • 600 nits typical brightness • 5 HDMI inputs, including 120fps HDMI5 • HDR10 compatibility coming • V8/VM50 processing & full 10-bit components
First Impressions
I watched all four 2016 P Series TVs side by side during Vizio's demo in NYC a couple weeks back. I also watched the P65-C1 (65-inch P Series) in a dark room, where Vizio was showing off the TV's improved brightness and zone dimming.
While obviously everything I saw was specially selected, curated content, it all looked exceptionally good. I'd just come from time in the labs with the Vizio Reference Series—easily the best TV Vizio has ever made—and was still impressed with the P Series' picture. The new P's are also Dolby Vision compatible, and it shows.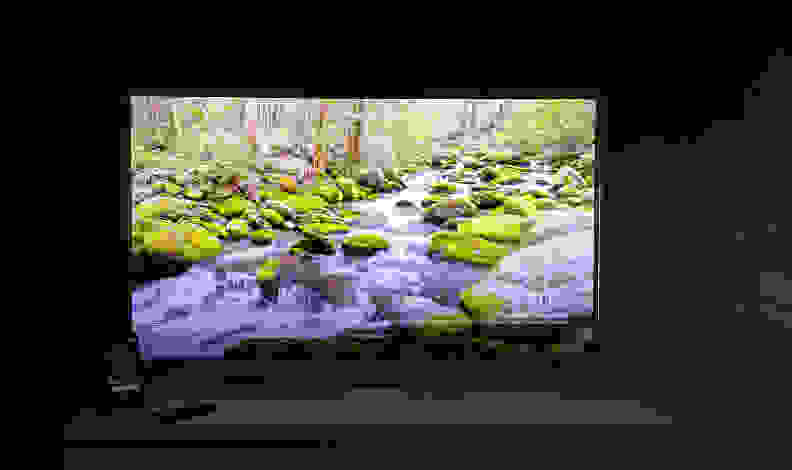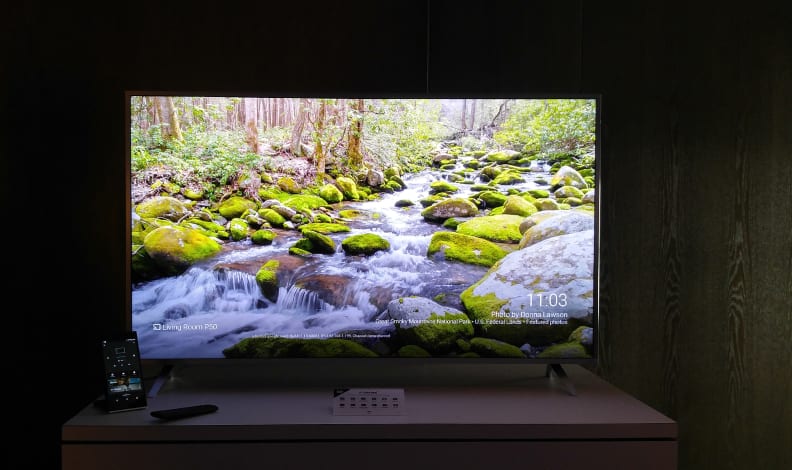 Vizio is claiming a 600 nit typical brightness right now (compared to 800 for the Reference Series) as well as the ability to display an impressive 95% of the DCI-P3 color space. This isn't as colorful as the quantum-dot equipped flagship, but it's enough to satisfy the burgeoning standards for Dolby Vision/HDR10. In any case, the scenes I watched left a good impression: the P65-C1 (65-inch P Series) on display in the dark was definitely bright enough, and all without excessing flashlighting or edge bleed.
Like with any TV, there will be flaws. While Vizio's VA-equipped 4K TVs with full-array local dimming usually deliver excellent contrast, the 2014 P Series' claim to fame was its impressive black level. Considering how bright the new P Series TVs are, I have some doubts if they'll be capable of the same great black level. On the other hand, the relative contrast looks as good as ever.
Vizio also stressed that some of the old drawbacks inherent to VA LCD TVs were still on the table, namely viewing angle. Typically, you need an IPS panel for good off-angle viewing (or something emissive, like an OLED/AMOLED or plasma screen). However, I thought the TVs looked pretty good off angle. They're not OLEDs, but they aren't markedly worse than most other LCD TVs.
Outside of potential picture quality boons and banes, the 2016 P Series stands out for another reason: SmartCast. Vizio's SmartCast app sounds like the best thing to happen to TV menus since, well, ever. SmartCast is essentially Vizio's entry into the wide collection of "Google Cast" apps that communicate directly with a device.
Previously the purview of specialized dongles like the Google Chromecast, Google Cast functionality has slowly crept into third-party devices and services, allowing the user to send an almost limitless variety of content to their TV wirelessly. With SmartCast, Vizio has designed an app that bakes all this functionality—as well as most typical TV menu functions—into one piece of software that'll run on a tablet or smartphone.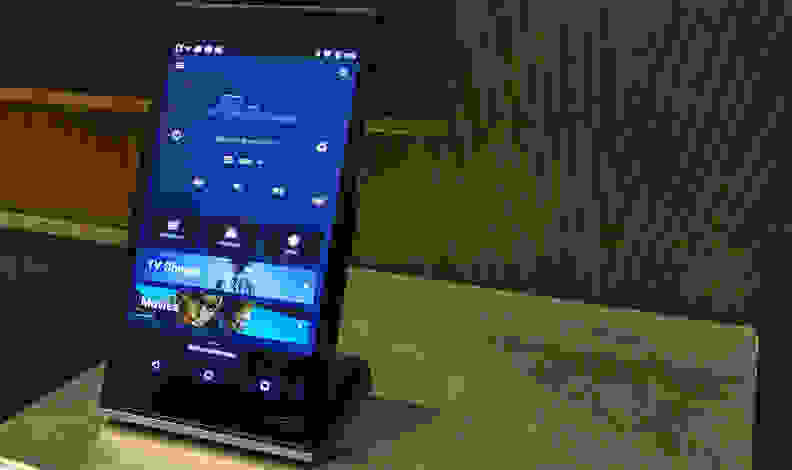 This has a bunch of benefits. For one, it gets everything off the screen and onto a dedicated device. Smartphones and tablets have both steadily outpaced TVs in terms of both processing and general presentation, and this cuts out your TV as a somewhat sluggish middle-man. It also ensures that your major streaming apps will get timely updates, rather than having to be rolled out laboriously via firmware update.
Though I haven't gotten actual hands on the tablet yet, the new SmartCast looked like one of the most exciting developments in the TV user interface since LG's webOS platform rolled out a couple years ago. And even if it stinks, there's a regular remote as well.
Last but not least, the 2016 P Series TVs are some good lookin' boxes. They're fitted with silvery metal bezels and caltrop-shaped feet. They don't break the mold, but they're neutral-looking enough to fit in with the aesthetics of most rooms. Just don't expect super-thin panel depths, as the full-array backlights fatten them up a bit.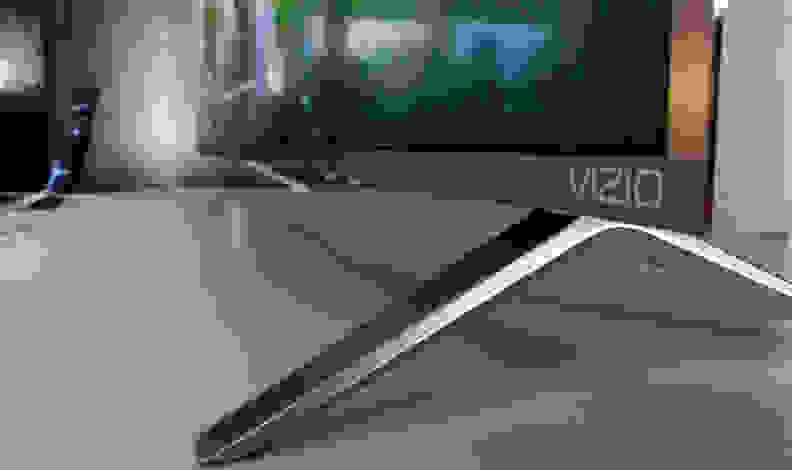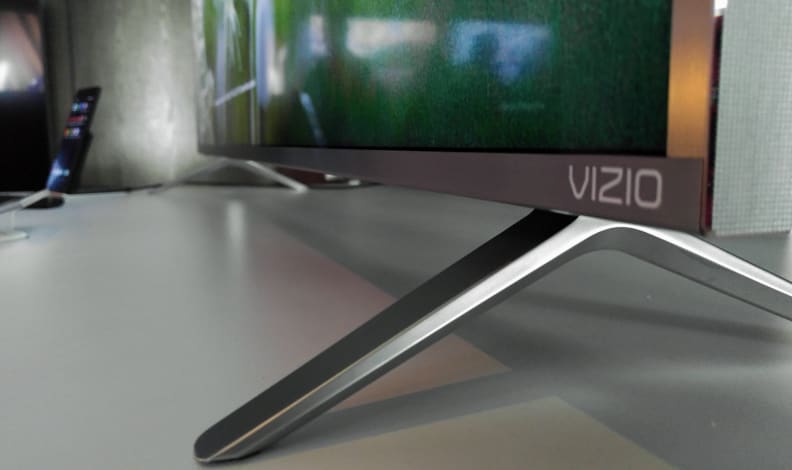 The Verdict
When the 2014 P Series was announced, videophiles and TV lovers went a bit nuts. The appeal of "4K for under $1,000" was undeniable, and people wondered if this didn't mean 4K had officially gone mainstream. Whether or not you loved those TVs, there's no denying they impacted the 4K market in a big way.
Fast forward to 2016 and the new P Series can no longer get by simply on its resolution and price point. But with HDR, Dolby Vision, the new SmartCast user interface, and two years of improvements, the Vizio 2016 P Series seems ready to shine once again.
While we can't make any final calls until we get one in the lab and test it for ourselves, I feel comfortable saying the new P Series is already one of the more exciting TVs I've seen this year.
Meet the tester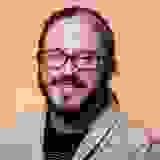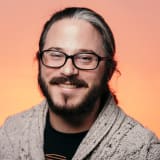 Lee Neikirk
Editor, Home Theater
@Koanshark
Lee has been Reviewed's point person for most television and home theater products since 2012. Lee received Level II certification in TV calibration from the Imaging Science Foundation in 2013. As Editor of the Home Theater vertical, Lee oversees reviews of TVs, monitors, soundbars, and Bluetooth speakers. He also reviews headphones, and has a background in music performance.
Checking our work.
Our team is here for one purpose: to help you buy the best stuff and love what you own. Our writers, editors, and lab technicians obsess over the products we cover to make sure you're confident and satisfied. Have a different opinion about something we recommend? Email us and we'll compare notes.
Shoot us an email