Testing revealed good rec.709 (SDR) color accuracy, white balance, and RGB emphasis. The P Series' full-array local dimming (FALD) backlight—which is one major way it achieves its HDR color and brightness—also shores up the picture quality during standard kinds of content.
Overall, the P Series' core performance won't displease any but the strictest videophiles, and even then it has more than enough picture controls to allow any small blemishes to be erased during calibration.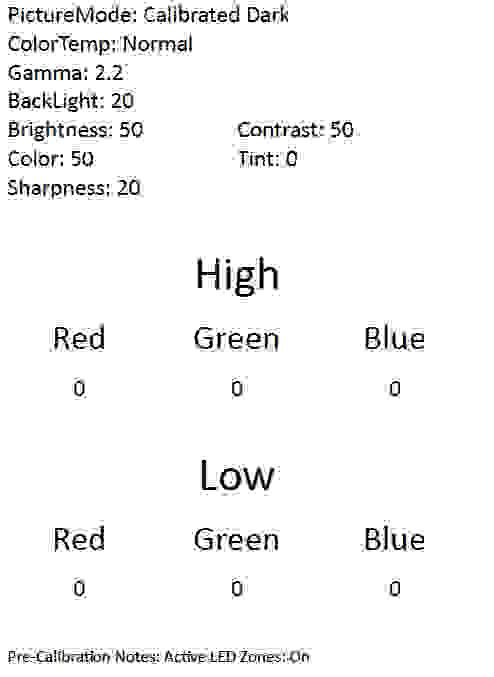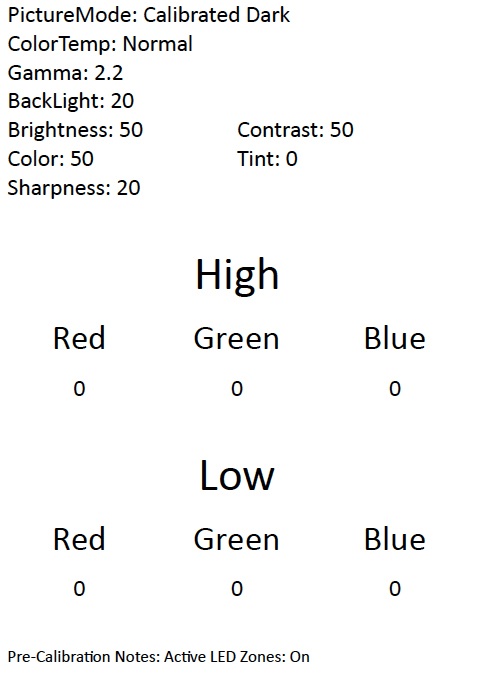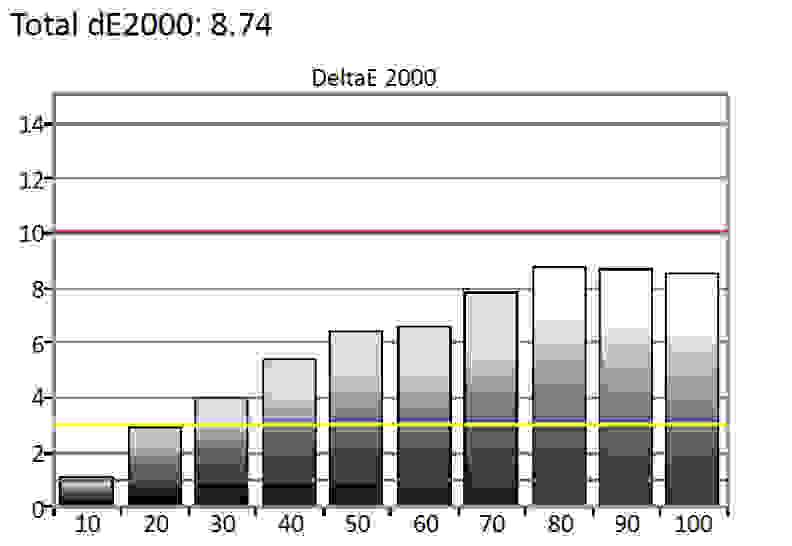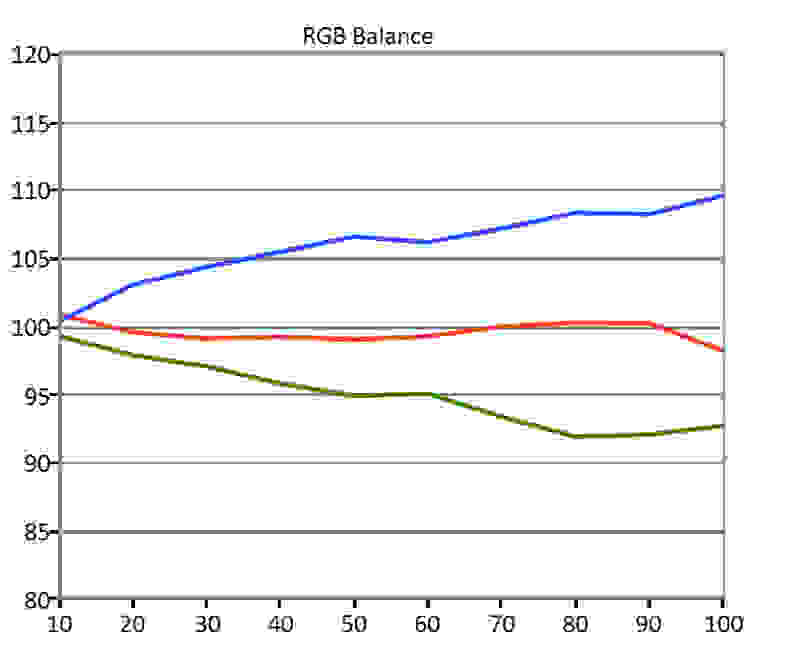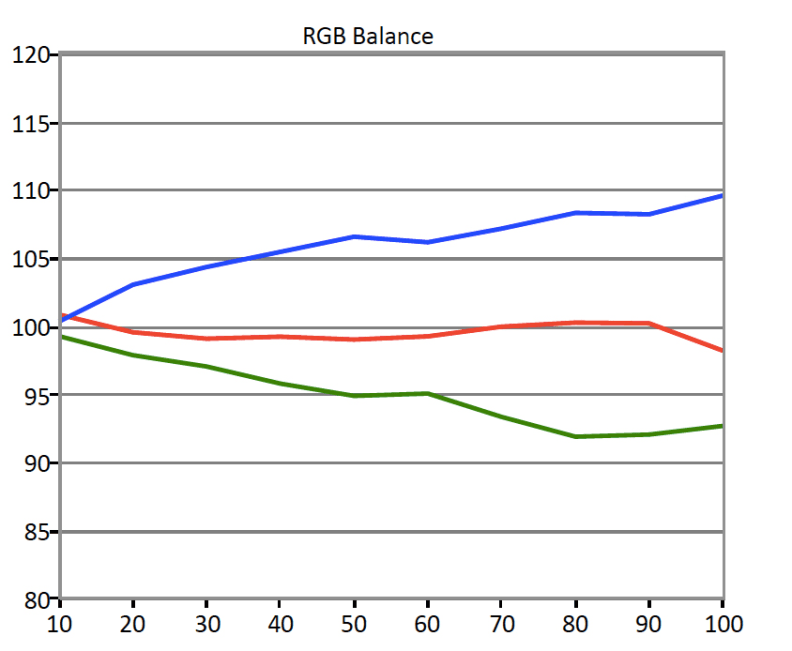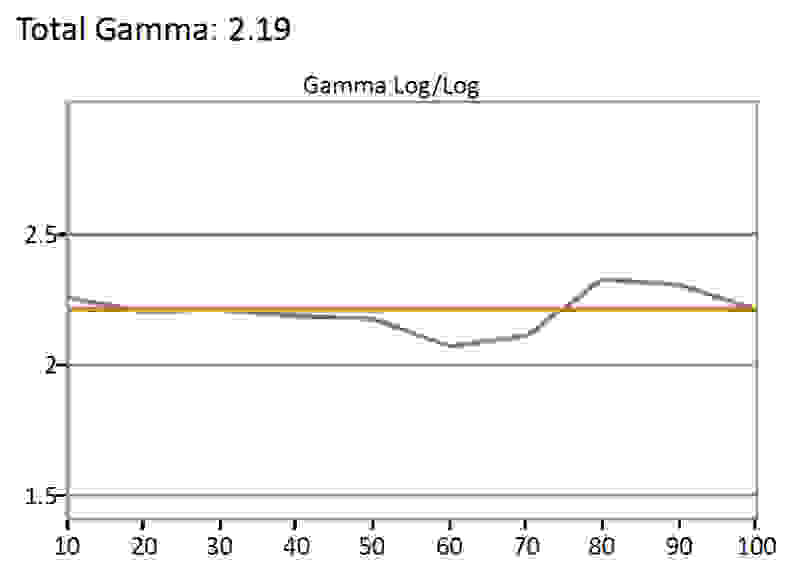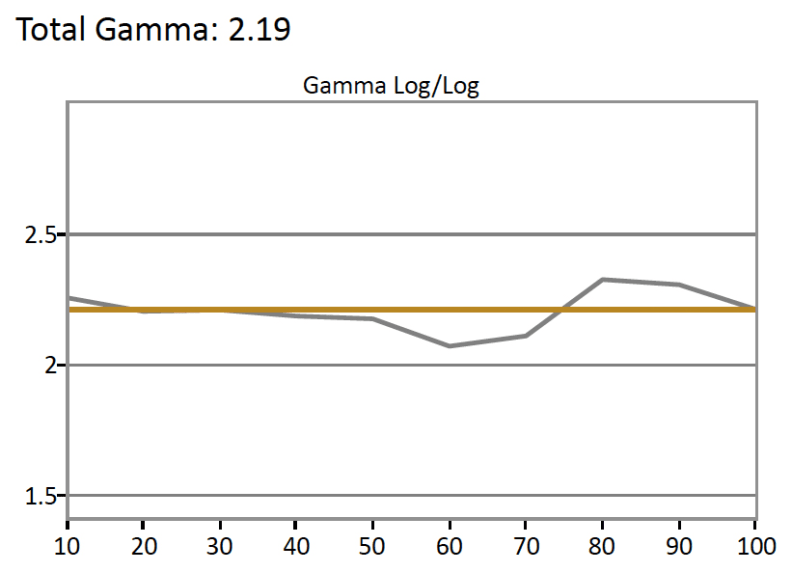 Vizio's 2016 P Series is one of the year's most anticipated collections of TVs. Vizio has taken most of the best features and functionality of the flagship Reference Series and filtered it down into this year's P Series, which is much more affordable.
That means the 2016 P Series is chock full of cutting-edge tech. These TVs boast 4K/UHD resolution, High Dynamic Range (HDR) compatibility, expanded color gamuts, and Vizio's finely tuned full-array local dimming backlight system. Like the 2016 M Series, they include a fully-functional Android (Lollipop) tablet designed to facillitate and complement Vizio's "SmartCast" system, which is based around sending content to the TV via the Google Cast system.
Taken as an all-around product, the 2016 P Series one of the most valuable 4K TVs you can buy, offering excellent contrast, color, and motion performance. Because it offers compatibility with features like HDR10, Dolby Vision, and 4K/UHD resolution, the P Series is also a great choice in terms of content flexibility and future proofing. But as an HDR TV, it falls short of similarly priced competition like the Samsung KS8000 series, which is brighter, more colorful, and—somehow—cheaper, too.
Between the HDR competition and the more-often-than-not frustrating SmartCast experience, it's hard to outright recommend Vizio's P Series with the same gusto as I have in recent years. That said, the wide majority of viewers will still be extremely impressed and satisfied, especially if you're looking to bring solid 4K and HDR into a viewing room with traditional lighting and you're sick to death of traditional clickers.
Vizio's 2016 P Series is available in four screen sizes:
• 50-inch (Vizio P50-C1), $999
• 55-inch (Vizio P55-C1), $1,299
• 65-inch (Vizio P65-C1), $1,999
• 75-inch (Vizio P75-C1), $3,799
Outside of the gigantic 75-inch, all of the 2016 P Series TVs are priced reasonably for what they offer. In fact, considering that these are fairly advanced High Dynamic Range TVs with 4K/UHD resolution and full-array local dimming, their prices are very agreeable—something Vizio tends to excel at.
All of the P Series TVs are Dolby Vision/HDR10 compatible and feature Vizio's "ultra color spectrum" technology, but there are also a few small differences to be aware of:
• The 50-inch P Series (P50-C1) has a 60 Hz native refresh rate; the other sizes have 120 Hz native refresh rates
• The 50- and 55-inch have 126 local dimming zomes; the 65- and 75-inch models have 128 local dimming zones
Outside of these differences, however, the P Series models are essentially identical in terms of design and basic performance expectations. It's also worth noting that, like this year's M Series, none of the P Series TVs include built-in cable/satellite tuners. This means that you can watch cable via an HDMI input, but there's no coaxial jack for a direct cable/satellite connection.
We received our 65-inch P Series test unit on loan from Vizio, and gave it the usual reset/24 hours of break-in time prior to review. For the review, I spent about a week with the P65-C1 watching movies and TV shows and running our usual gamut of standard and high dynamic range tests.
---
Pro: One of Vizio's best-looking series this year.
Technically, the P Series is Vizio's highest-end TV for 2016. While the company continues to sell the expensive, high-performance Reference Series flagship, it debuted in 2014, and this year's P Series outranks the 2016 D, E, and M series Vizio options.
It makes sense, then, that the P Series boasts better materials and a slightly sleeker design than Vizio's other 2016 series lineups. The TV's silvery trim and matching, dual-pronged feet feel sturdy and carefully crafted. It's also a nice shift away from the classic "all black/charcoal" TV look, and should fit nicely into most living rooms or dens.
But like the M Series, the P Series' most interesting design aspect is not the TV itself, but the included six-inch Android tablet, which is how most users will adjust settings and cast apps like Netflix or YouTube to their P Series TV.
Pro: The highest quality SmartCast tablet in the lineup.
The 2016 P Series is Vizio's most premium SmartCast-equipped TV lineup this year, so it makes sense that the included tablet is also of higher-quality make compared to the M Series.
The tablet that comes with the P Series boasts 1080p resolution (versus the M Series' 720p); 16GB of storage (versus the M Series' 8GB); and a V8 octa-core processor. Like the M Series, it also comes with a wireless charging dock and a separate, slightly more traditional remote control.
Compared to the super lightweight, fairly cheap-feeling tablet included with M Series, the P Series tablet is much nicer. It's still not on-par with a standalone slate like the iPad, but overall the build quality is pretty good, even if it's also shockingly lightweight.
Con: The SmartCast experience is a divisive one.
In case you haven't heard about Vizio's 2016 SmartCast system, here's the scoop. The 2016 P Series is can be controlled entirely by Vizio's standalone "SmartCast" app for Android or iOS devices.
You can use the app on either the included Android tablet or your own second-screen device (Android or iOS), and though there's already a tablet in the box for this express purpose, we're betting lots of users will just use their phone.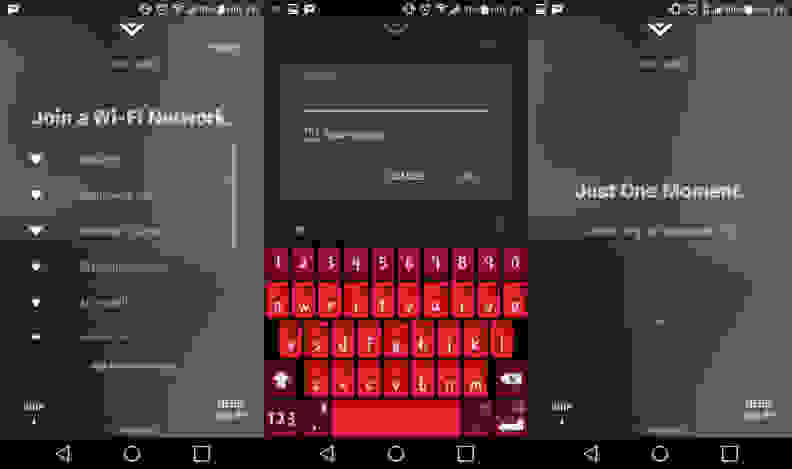 The "SmartCast" app takes all of the usual TV menu items—picture settings adjustments, network connection, sleep timers, and so on—and allows you to control them entirely through the app, with nothing showing up on screen except for the occasional prompt confirming that a change you made was successful. This means you can adjust volume or raise/lower the backlight on your second screen, and it will happen in real time on the TV. It's pretty cool.
You can adjust volume or change the backlight on your second screen, and it happens in real time.
However, just like with the M Series, there are some drawbacks to this system that more traditional remote/menu schemes avoid. For example, when you first power everything up, you're going to have to go through a pretty long wait just to get all the SmartCast stuff functioning properly. On top of syncing the tablet with the TV and getting both on the same WiFi network (which is pretty easy to do), you'll likely also have to update the tablet before you can use it, and additionally update the SmartCast app itself once the tablet (which runs Lollipop 5.1) is updated.
Granted, most of the update/setup process won't be unfamiliar to anyone who's used an Android or iOS device recently, but it can be a bit jarring when you're spending more time fiddling with the tablet than soaking up content from your brand-new high-end TV. It's definitely a cool idea, but I'm certain traditionalists will take issue, and I can't see anyone downright falling in love with this system.
Pro/Con: Casting content works great—when it works.
I'm sitting down in our TV lab right now trying to play Netflix on our 65-inch P Series. Both the provided Vizio tablet and the TV are connected to our network, and at this point I've already successfully used apps like Twitch and YouTube. But for whatever reason, Netflix timed out. Now, Zootopia is playing, but I can't pause, rewind, or fast forward it. I can change the volume, but the TV isn't reflecting the changes with any kind of feedback the way it's supposed to.
In short, I'm saying this whole "cast" system is making me feel a little like a second-class content consumer.
But when it does work, it works great. No big clunky TV menus, no awkward third-party app updates or manufacturer agreements to trudge through, just a few buttons and content is playing on the TV. And if you're watching a movie or TV show on Netflix and someone else wants to watch the game, it's easy enough to pause your content and move it right back to the tablet without missing a beat.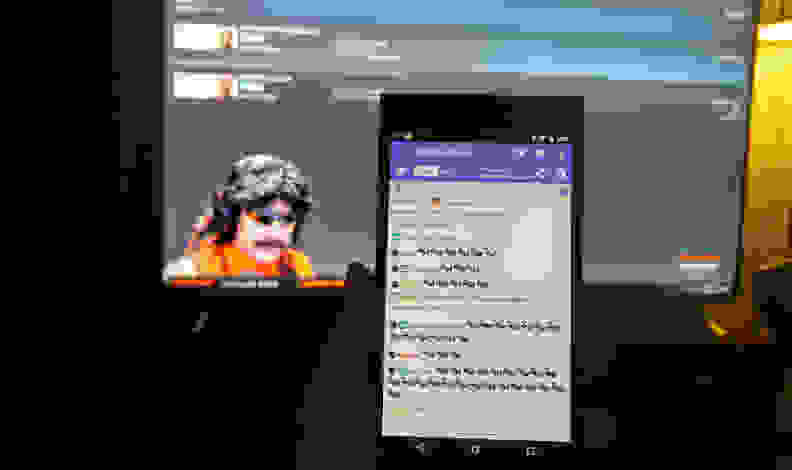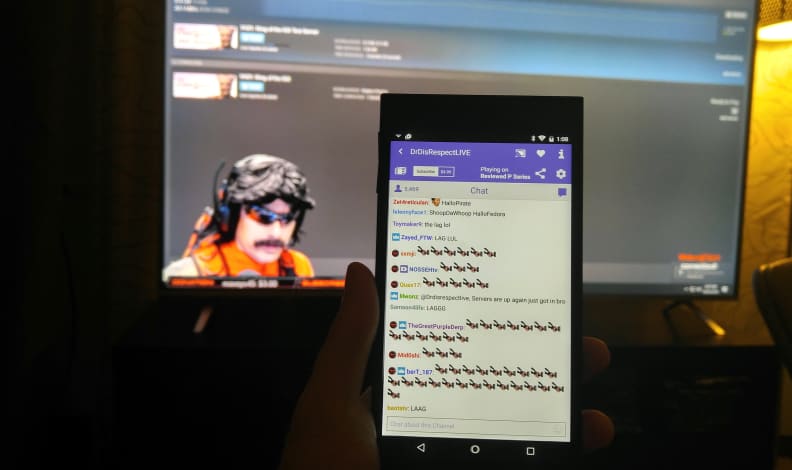 Some apps, like Twitch, even configure themselves in much smarter ways thanks to the additional second screen, putting the chat feed on the tablet and giving the stream itself the fullscreen treatment. This is more a testament to good Google Cast functionality than the P Series directly, but it's no less an advantage for Vizio's new casting system.
Pro: The P Series is still a solid choice for generalist viewing.
When Vizio first debuted the P Series around 2014, it made waves not only as one of the most affordable selections of 4K TVs on the market, but also for simply being such a solid performer for the price.
In no uncertain terms, the 2016 iteration continues that tradition. Testing the accuracy-facing Calibrated Dark picture mode revealed a healthy list of positive traits, including: excellent black levels and great overall contrast; accurate color reproduction; and acceptable out-of-box white balance and gamma.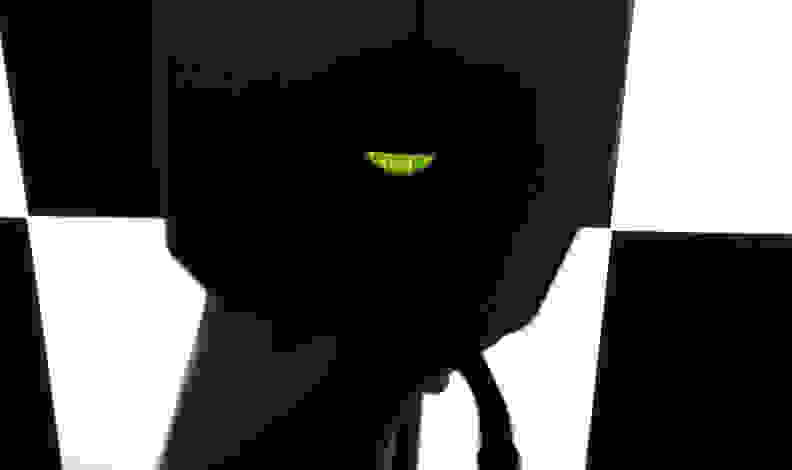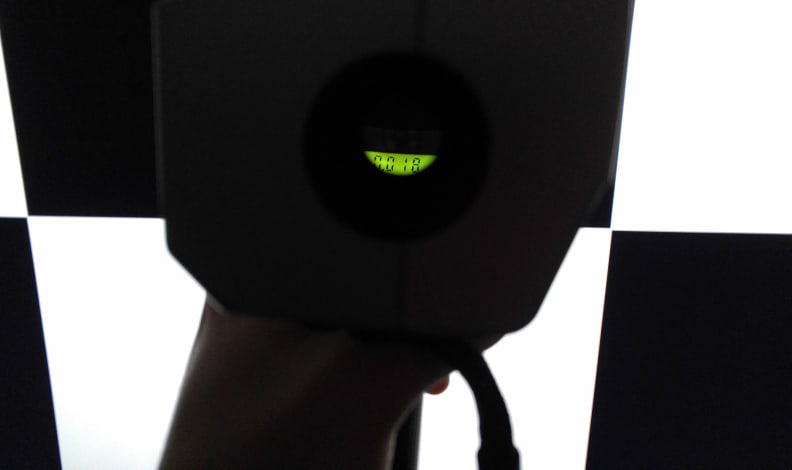 Head-on viewing promises rich shadow production and plenty of brightness and color. While the P Series isn't as bright overall as some of the other HDR TVs we've tested this year, even during non-HDR content it still delivers a bright, vivid picture, though there's also a lot of falloff to consider.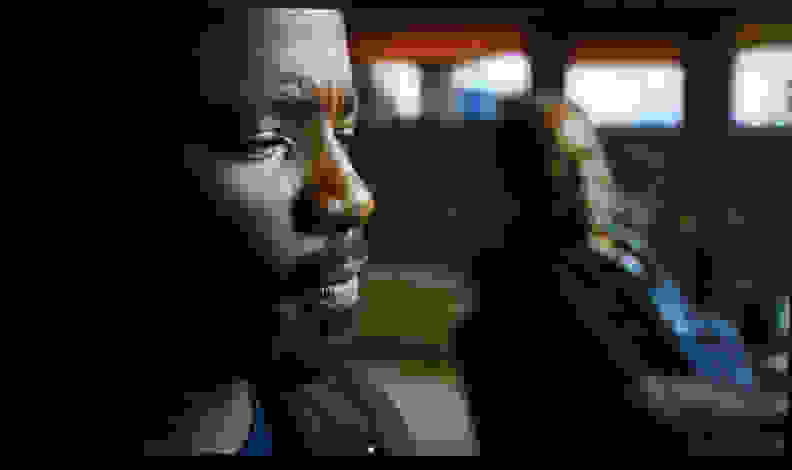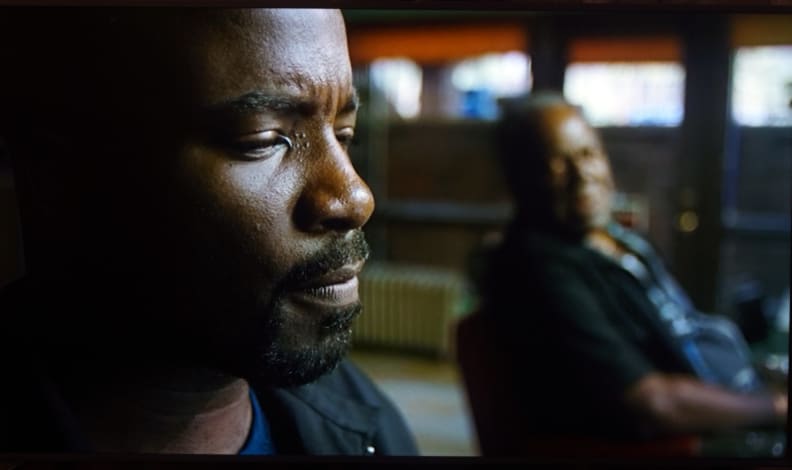 Because it uses a full-array local dimming backlight, however, the screen is brightest when more of it is engaged, and much dimmer (generally) when a smaller area is lit up. In a way, it's almost the opposite of how OLED TVs operate, where brightness is inversely proportionate to the amount of the screen that's displaying highlight elements.
For example, in Calibrated Dark when 90% of the screen is white, the TV emits about 160 nits of brightness. Conversely, when only 10% of the screen is white, output drops almost 100 nits. For black, a wide swath of shadow achieves jaw-dropping, almost-off darkness (0.003 nits), but a 10% portion jumps considerably to 0.027 nits.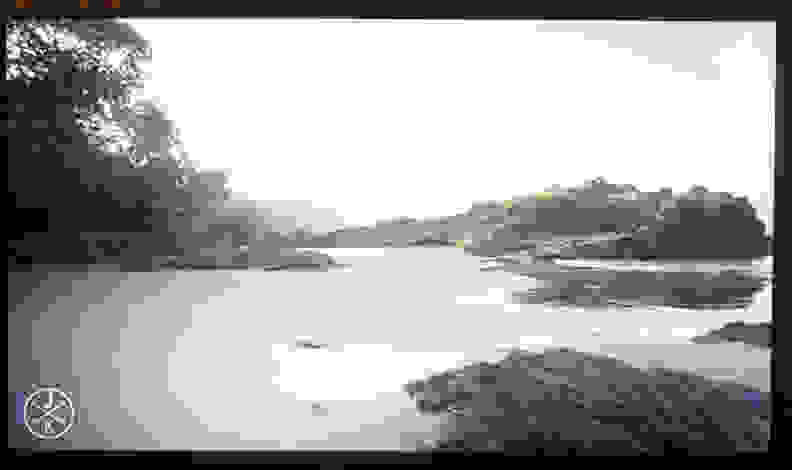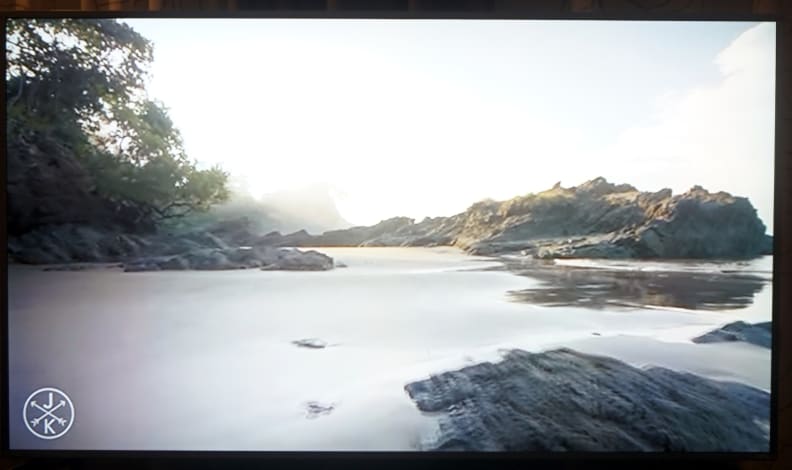 Fortunately, the backlight allocation across the screen is still quite uniform, without the light bleed or "flashlighting" that sometimes plagues edge-lit LED TVs.
All of the 2016 Vizio P Series TVs boast 120 Hz refrest rates (except the 50-inch).
Finally, because all of the P Series TVs boast 120 Hz refresh rates (except the 50-inch), they generally preserve this excellent contrast and overall picture fidelity while in motion, as well.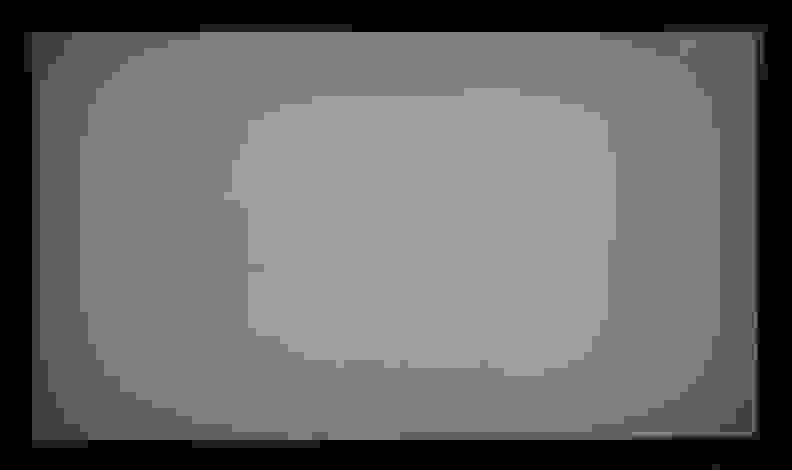 TVs with 120 Hz refresh rates boast an advantage in the playback of certain content (namely, Blu-rays that play at 24 fps) compared to 60 Hz TVs. Keep in mind your experience with Blu-ray playback will differ from ours if you buy the 50-inch Vizio P Series.
Vizio's usual suite of motion modes are on-board as well, allowing for de-judder and de-blur settings. You generally won't need motion assistance during most content, but the TV's "film mode" (set to auto) is an excellent telecine solution, and the de-blur functions can be helpful during faster content like sports and some action movies.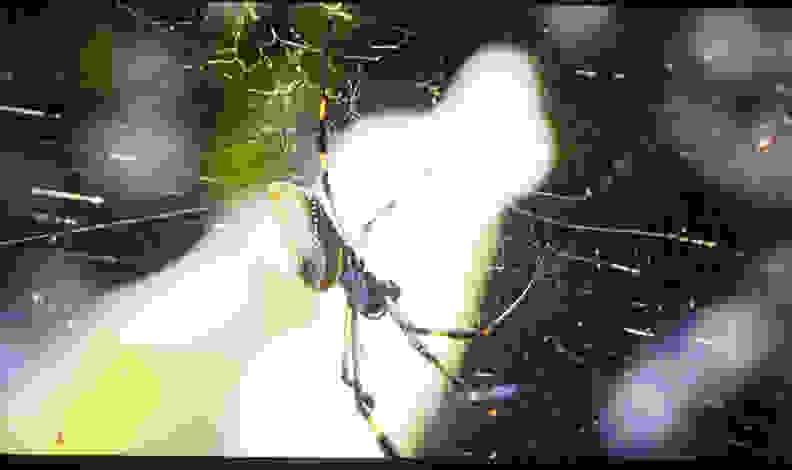 Con: Imperfect horizontal viewing—what else is new?
Like almost every other TV on the planet (LG LEDs not withstanding), the 2016 P Series uses a "VA" (vertical alignment) style LCD panel. This helps it to achieve excellent shadow production and contrast, but comes at the cost of horizontal viewing angle.
This is doubly exacerbated by the TV's full-array local dimming functionality, which (as noted above) creates extremely deep black levels when a majority of the screen is dark, but loses them quickly when adjacent to brightness or as the viewer moves away from a head-on angle.
I measured a very narrow total viewing angle of just 15°, or ±7.5° from the center to either side of the screen. This means you only get about three feet of lateral movement when you're watching from 10 feet away, which isn't too restrictive, but isn't great either. As always, be careful about room placement and wall-mounting.
Pro/Con: This is definitely an HDR set—but it's not quite premium.
I've been waiting to review Vizio's P Series all year. In the interim, I've spent time with a bunch of other HDR TVs, getting both a numeric and a general visual feel for things like specular highlight (peak) brightness and color fidelity/saturation (versus DCI-P3)—or "high dynamic range" and "wide color gamut," the two facets that make HDR what it is.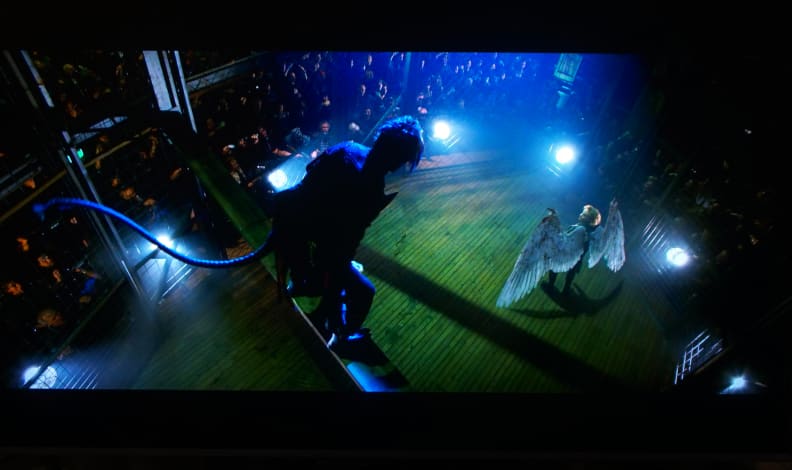 One of my first experiences of Vizio's take on Dolby Vision and general HDR was the relatively jaw-dropping Reference Series, which at the time was one of the brightest, most colorful TVs I've ever seen. But since then, LG's monstrously dark OLEDs and Samsung's searingly bright SUHD sets have set new standards.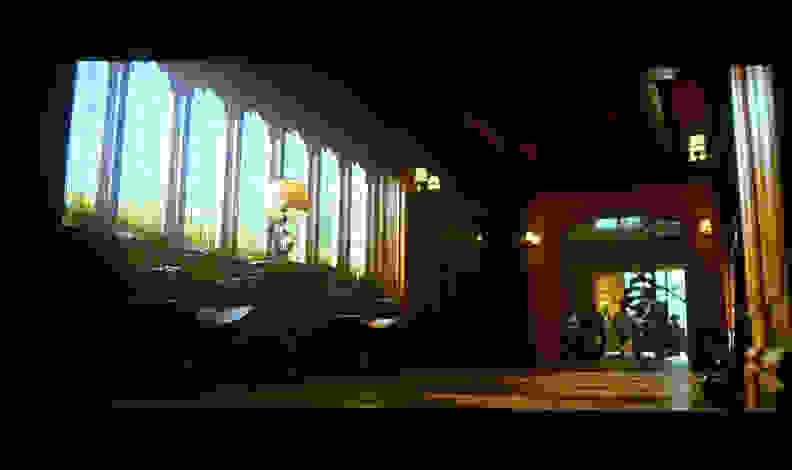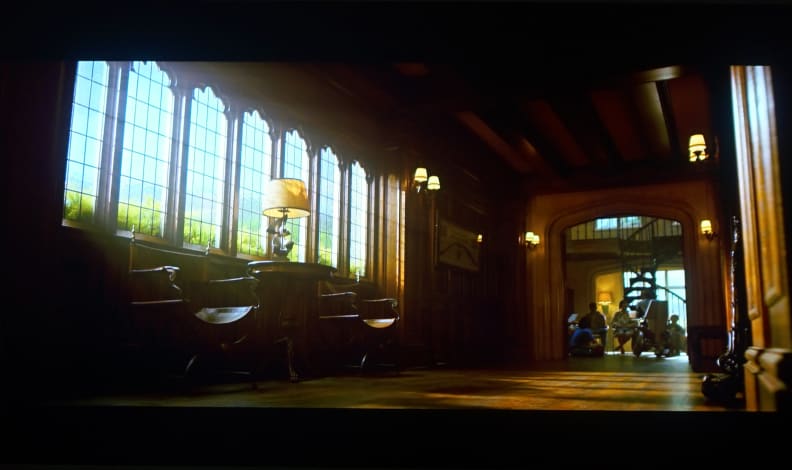 In short, I'm not blown away by the P Series' HDR performance. It's definitely a cut above the "HDR compatible" pretenders out there, boasting HDR brightness levels up to 600 nits and hitting a respectable portion of color coverage, too. But it doesn't have nearly the standout luminance or color representation of a quantum dot display.
Of course, most people don't spend their lives looking at and testing TVs. Compared to the average TV, the P Series is very impressive. It's got more than enough brightness and pizazz to dazzle where Dolby Vision/HDR10 is concerned.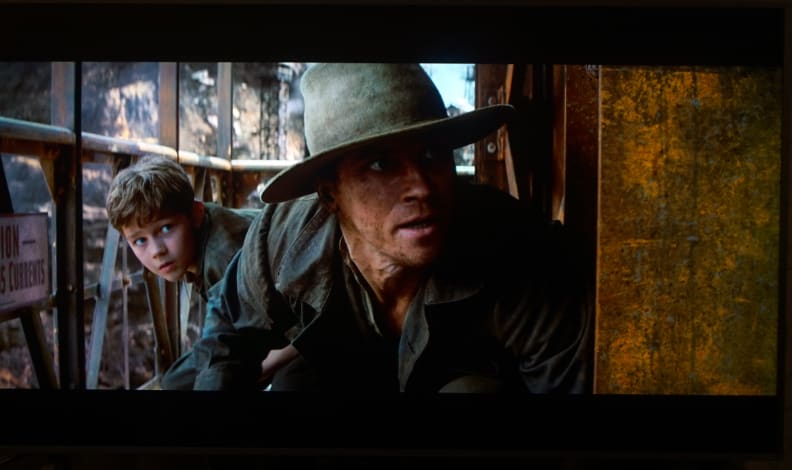 I wish I could quantify that statement with "especially for the price," but the Samsung KS8000 series is cheaper and produces both more brightness and more color. While it lacks the P Series' shadow production during HDR, extra-dark black levels are also less important when you're looking at average brightnesses of 100-200 nits, with peaks over 1,000 nits.
Yes—but especially if you have a dimmer or darker viewing room.
It's serendipity—or bad luck, depending on how you look at it—that we just finished our review of Samsung's KS8000 right before getting to the P Series. While that Samsung series lacks the standard dynamic range/traditional viewing room performance capabilities of Vizio's always-formidable P Series, it proves that in this price range ($2,000 or less for a 65-inch TV), you can still buy into super-premium performance benchmarks like 1000 nits brightness and almost full DCI-P3 (wide color gamut) coverage via quantum dots.
While Vizio's finely tuned full-array local dimming and slick SmartCast features grant boon after boon for the P Series on paper, the real-life experience can be a bit different. For instance, when pushing the TV to its fully bright, HDR capabilities, the hyper-deep black levels that the backlight system enable are almost unappreciable. The P Series understandably performs to stellar expectations during its handling of standard dynamic range content—but if that's your end-game, why not go for the more affordable, less-HDR-tuned M Series?
If you want to get the best of both standard and high dynamic range, it's hard to argue with the P Series.
However, the takeaway is this: if you mostly want great SDR performance, there are cheaper options than the P Series. If you want the brightest, most colorful options in this price range, the P Series is also not a perfect choice. It's double divisive in that you'll either love or totally hate the SmartCast experience. But if you want to get the best of both worlds (and then some), it's hard to argue with the 2016 P Series.
Meet the tester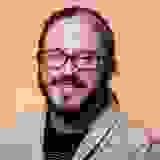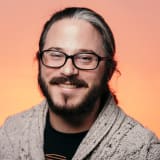 Lee Neikirk
Editor, Home Theater
@Koanshark
Lee has been Reviewed's point person for most television and home theater products since 2012. Lee received Level II certification in TV calibration from the Imaging Science Foundation in 2013. As Editor of the Home Theater vertical, Lee oversees reviews of TVs, monitors, soundbars, and Bluetooth speakers. He also reviews headphones, and has a background in music performance.
Checking our work.
Our team is here for one purpose: to help you buy the best stuff and love what you own. Our writers, editors, and lab technicians obsess over the products we cover to make sure you're confident and satisfied. Have a different opinion about something we recommend? Email us and we'll compare notes.
Shoot us an email