Pros
Quantum-dot technology

4K resolution, HDR, and 120 Hz refresh rates

Full-array local dimming
Cons
Brighter-than-average black levels
The company already wowed us with the 2018 P Series, a bright and colorful TV that was truly flagship-worthy. But Vizio had another trick up its sleeve: the Vizio P Series Quantum, which is ultimately the same TV but with a cutting-edge layer of "quantum dots"—the same tech that allows Samsung's top-of-the-line QLED sets to get more colorful than any TV you've seen before.
Shipping now, the 2018 Vizio P Series Quantum is simply the best Vizio TV we've ever tested, and one of the brightest that have ever lit up our labs. We've had a little under a week to put it through its paces, and we think anyone who has been eyeing Samsung's pricier QLED TVs will be very, very excited.
The Vizio P Series Quantum isn't perfect (and it isn't cheap), but it combines Vizio's mastery of budget-friendly picture quality with next-level brightness and the stunning color range of quantum dots. It's one of the best all-around TVs we've seen in years, and a shining example—literally—that Vizio is no longer "just" a budget brand.
About the P-Series Quantum
Vizio's P-Series Quantum is available in one screen size only:
65-inch (Vizio PQ65-F1), MSRP $2,099
While this size singularity limits the potential consumer base—it doesn't really work if you need any other size, or it's out of your price range altogether—there's no denying the the P-Series Quantum's potential appeal to AV enthusiasts and cinephiles, in particular.
Not only is the P-Series Quantum rather handsomely designed, it's also stuffed to the gills with the latest high-tech TV features:
• 4K (3,840 x 2,160) resolution • High Dynamic Range (HDR10 & Dolby Vision) • Quantum Dot brightness/color • Full-Array Local Dimming LED backlights • 192 local dimming zones • SmartCast (Google cast) internet features • 120 Hz native refresh rates • Amazon Echo/Google Assistant compatible • Free streaming TV (advertised, not yet available)
For what you're paying, that's a pretty sweet haul. Like most enthusiasts, I went into testing and evaluating the P-Series Quantum expecting the same great picture quality as the original P-Series, but with the huge boost in both peak brightness—light output—and color saturation/vivacity made possible by quantum dot technology.
We received our 65-inch P-Series Quantum as an advance loan from Vizio, and gave it roughly 24 hours of warm-up and run time prior to testing and evaluation.
What We Like
Not exactly "bezel-less," but still a looker
Vizio advertises the P-Series Quantum as a "bezel-less" TV (if you don't know, a screen's bezel is the perimeter around it, since it must terminate somewhere before reaching the edge).
When you unbox the Quantum, there's even a warning slip attached to the styrofoam that the TV is "bezel-less," so be extra careful during setup.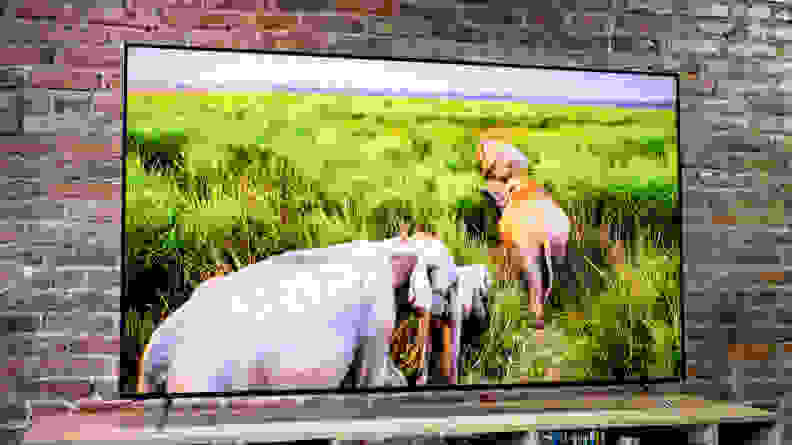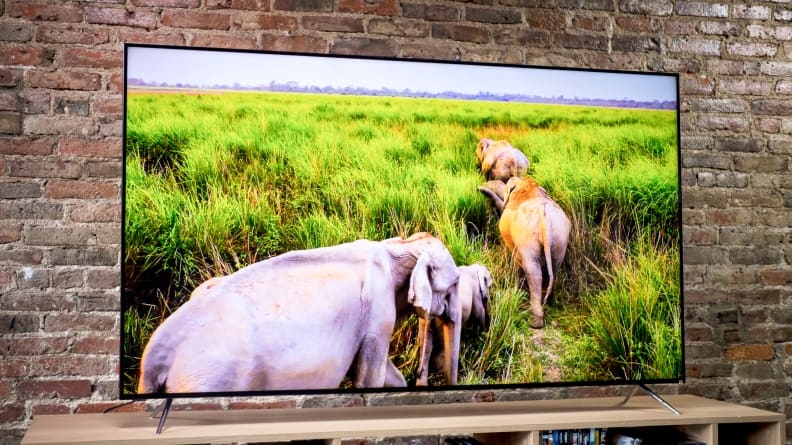 And careful we were—but while the P-Series Quantum is certainly one of the most handsome and streamlined TVs Vizio has ever produced, I wouldn't call it "bezel-less" if only because it does, indeed, have a bezel.
But when you understand that this terminology is more marketing direction than literal statement of fact, it's easy to step back and appreciate how good this TV looks.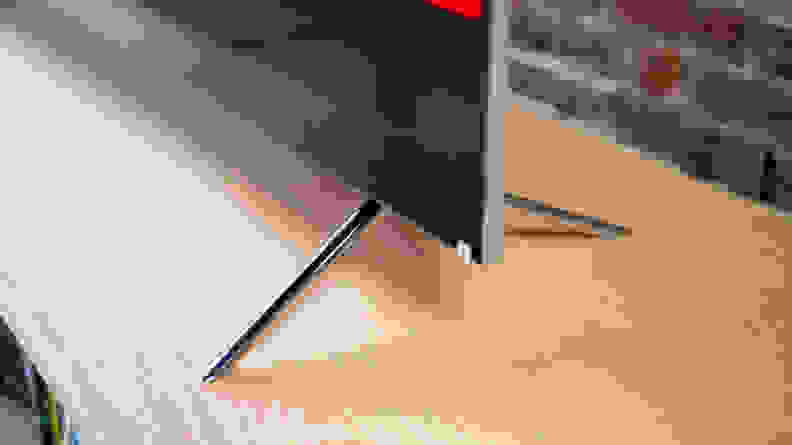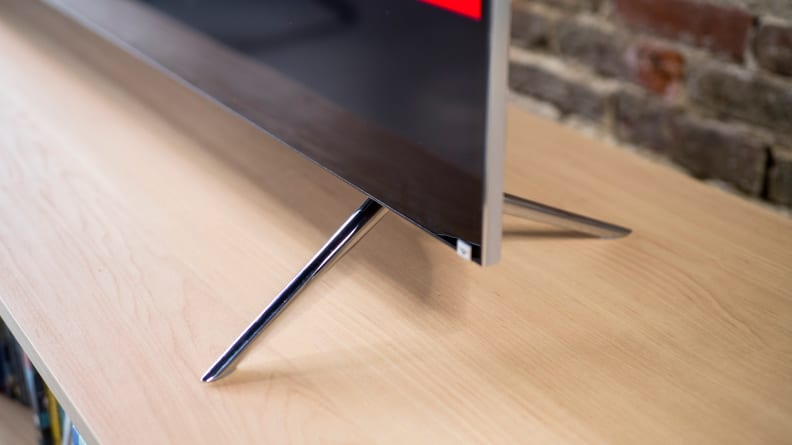 The P-Series Quantum wields a similar hardware aesthetic to the original 2018 P-Series: silver, textured metal around the perimeter of the screen, super-thin black bezels, and pointy, minimalist feet.
It's a handsome and seemingly sturdy television—we can't really test reliability, but it feels like it's made to last.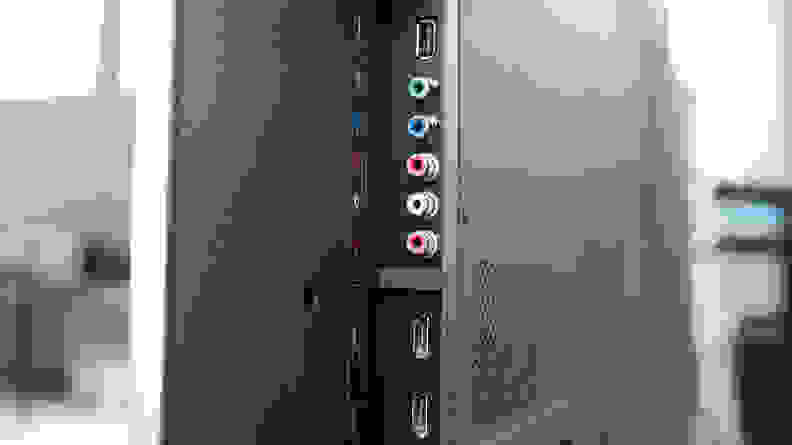 Also like the non-quantum P-Series, you'll find the same robust selection of ports on the back side of the TV: five HDMI inputs, three USB inputs, optical/digital audio outputs, and so on. The remote is identical as well.
In fact, other than the slimmer bezels and textured edges, you could easily mistake the P-Series Quantum for the regular P-Series. Their main differences lie in their picture quality.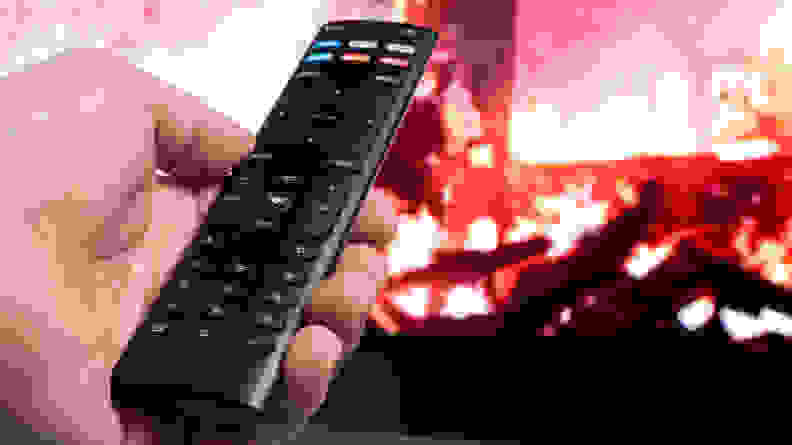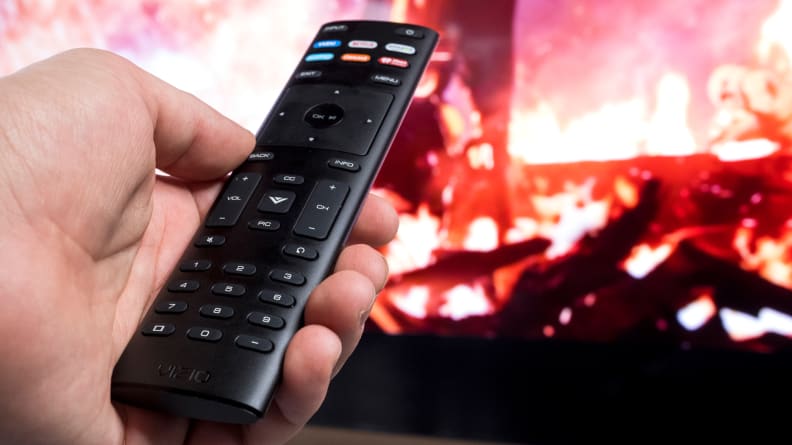 Vizio might want to bundle sunglasses with this TV
If you haven't gathered by now, the main function of quantum dots—whether you find them in one of Sony's "Triluminos" sets from back in the day, or one of Samsung's QLED sets from this year—is to enhance the range of colors that the TV can produce. Combined with the Quantum's intense backlight, quantum dots enable great "color volume"—resulting in richer, more highly saturated colors on one end of the spectrum, and better control over subtler, less-saturated colors in the middle and lower ends of the spectrum.
At the most cursory glance, the history of TV evolution has always been an arms race for best contrast, but a new tech that amplifies color volume—especially in light of recent advancements in high dynamic range content—is a true game-changer.
This might be the brightest TV I've ever tested.
Especially in the age of High Dynamic Range (HDR), increased brightness and color volume is essential to any TV's long-term viability. For AV enthusiasts who truly want to be on the bleeding edge, this kind of capability is quickly becoming table stakes.
What does that mean in more practical terms? The P-Series Quantum is a very bright, colorful TV—maybe the brightest TV I've ever tested. Even outside of HDR mode, its standard light output—even in the more modest Calibrated mode—is almost as bright as some entry-level HDR TVs at their peak.
In HDR, this TV is on another level: it's just as bright as some of Samsung's typically more expensive QLED TVs, and the color saturation during HDR10 or Dolby Vision content actually extends beyond the bounds of the expanded color gamut space.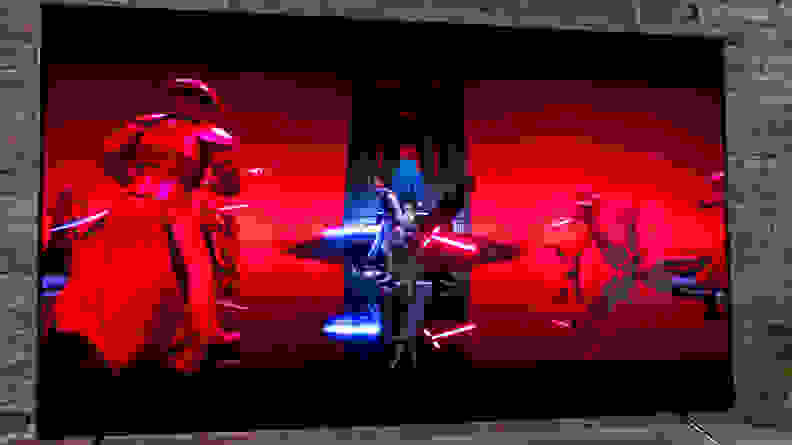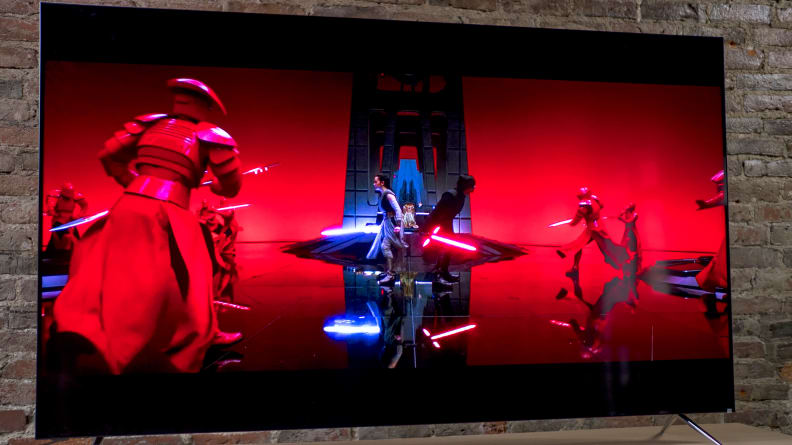 I watched a variety of HDR Blu-rays, including Alien: Covenant with a couple of film-buff, TV nerd coworkers, and the P-Series Quantum's abilities were well on display, especially during scenes highlighting the USCSS Covenant's system computer displays.
Like the original P-Series, the Quantum uses full-array local dimming, a backlight technology that enables different areas of the screen—called "zones"—to light up/dim down depending on what will best complement content.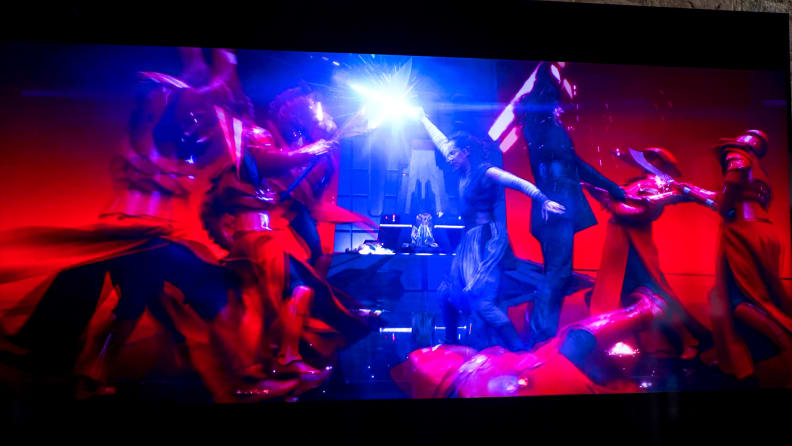 However, while the 65-inch P-Series has 100 local dimming zones, the P-Series Quantum has 192 zones, giving it a much higher granularity.
The easiest takeaway for the Quantum is that it's got all the same great performance metrics as the 2018 P-Series—excellent contrast, good out-of-the-box calibration settings, a native 120 Hz refresh rate for any motion hurdles, a great base black level, and highly accurate color.
Performance Data (Calibrated mode)
• SDR Black Level: 0.06 nits • SDR Reference Brightness: 350.40 nits • SDR Color Gamut coverage: 99%
• HDR Black Level: 0.15 nits • HDR Reference Brightness: 797.50 nits • HDR Peak Brightness: 2,391 nits • HDR APLs: 2%–294.30, 10%–928.30, 20%–1,663, 40%–1,219, 50%–1,307 nits • HDR Color Gamut coverage: 96%
Same snappy features, but nothing altogether new
The P-Series Quantum is essentially identical to the non-quantum version in terms of its features and functionality—check out my P-Series review for more information on Vizio Cast and Alexa/Google Home compatibility.
What We Don't Like
In some areas, the brightness is a drawback
When I first heard that the P-Series Quantum had 192 local dimming zones (compared to the original's 100 zones), I was certain it would be better (from a dimming/boosting perspective) than the P-Series in every way.
However, the higher brightness almost makes any fewer than 192 zones a bit risky. The P-Series Quantum's occasional HDR bursts over 2,000 nits—and its baseline high brightness overall—would be extremely prone to light-bleed and bloom without such a wealth of dimming zones.
The impressive brightness means brighter black levels than what you'll usually see on Vizio TVs.
The otherwise impressive brightness also means brighter black levels than I'm used to seeing on Vizio TVs, which may occasionally bother picky viewers.
Likewise, while the P-Series Quantum's higher brightness gives it a wider viewing angle than the regular P-Series—and, in fact, wider than the average LED TV—its lighter black levels will yield the appearance of bloom if you stray too far horizontally or vertically from head-on viewing, so you may not want to wall-mount the Quantum.
Relevant Data (Calibrated mode)
• SDR 10% Black Box: 0.065 nits • SDR 90% Black Box: 0.004 nits • HDR 10% Black Box: 0.20 nits • HDR 90% Black Box: 0.01 nits
• Viewing Angle: 59.95°
Should You Buy It?
If you're all-in for HDR? Absolutely
Simply put, this TV is incredible, and what Vizio has achieved is astounding. The Quantum competes with, and even excels beyond, some of the priciest TVs we've ever tested. Though it's not the best TV we've tested this year, it comes damn close—all at a reasonable price.
Take Samsung's flagship Q9FN, for example: the 65-inch model sports a slightly fancier design and a few more bells and whistles than the Quantum, but it's also $1,000 more expensive. In terms of sheer light output and color volume, the Quantum is essentially a match—a fact that shouldn't be overlooked given the disparity between the two companies.
Of course, the 800lb gorilla in the TV space is LG's OLED displays, which by most metrics are the best TVs money can buy. A 55-inch 2017 OLED will start at just $1,300 these days, and a 65-inch can be had for around $2,000. For most buyers, we'd still recommend going in that direction. You'll get essentially perfect black levels, but OLEDs are nowhere near as bright or as colorful as this TV, so there is a legitimate case to be made if your TV will mostly be used in a bright room.
So while it's still pretty pricy for the average consumer at $2,099, the P-Series is an excellent choice for certain buyers. Anyone who's been eyeballing the year's highest-end High Dynamic Range TVs, but couldn't stomach their prices, should give it some serious thought.
Real-world concerns aside, though, it's worth reflecting on just what Vizio has achieved here. Though Vizio has long been able to produce TVs that offer excellent picture quality on a budget, it rarely matches the very top of the line models on the market for performance. The P-Series Quantum does that, without losing the pricing edge that has made Vizio such a darling to budget-conscious buyers.
SDR Test Results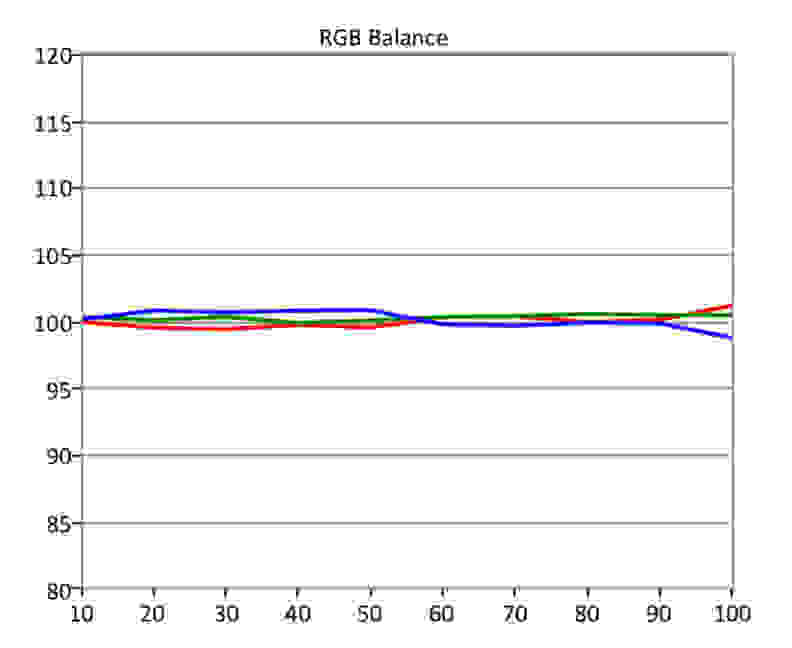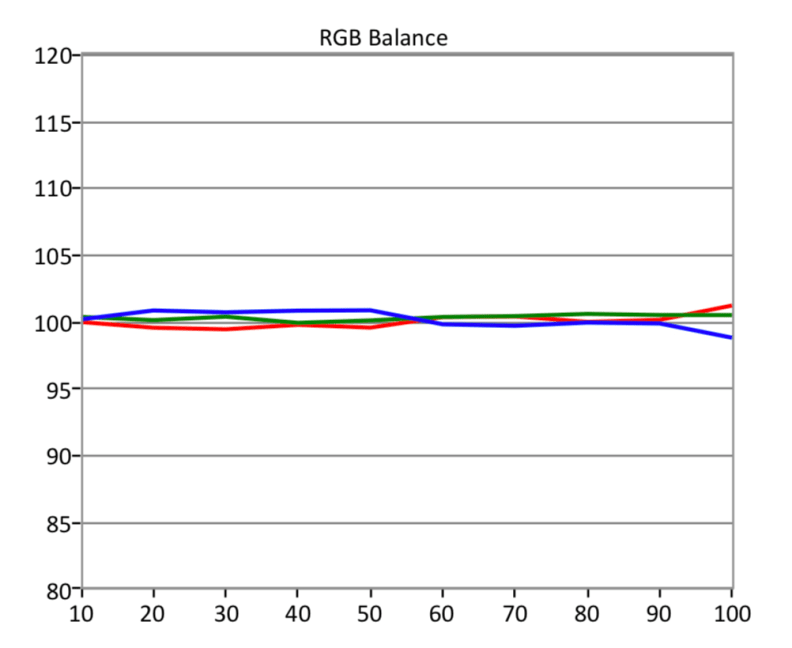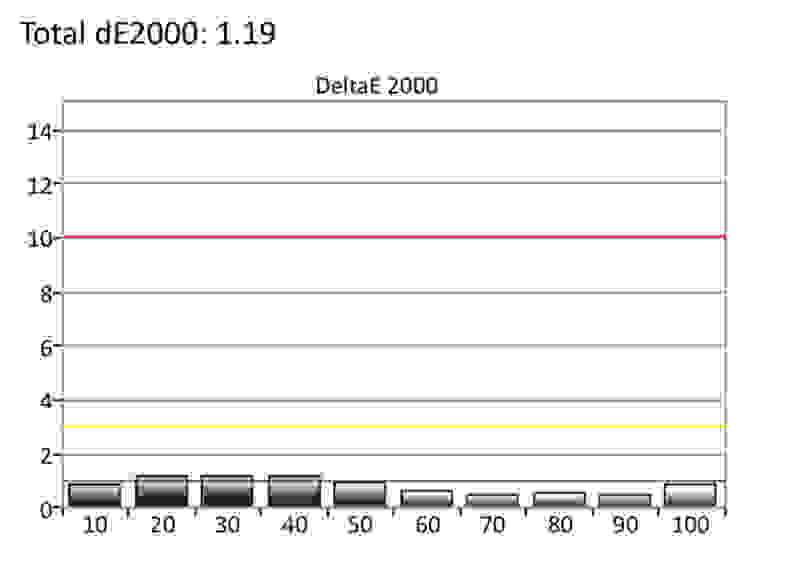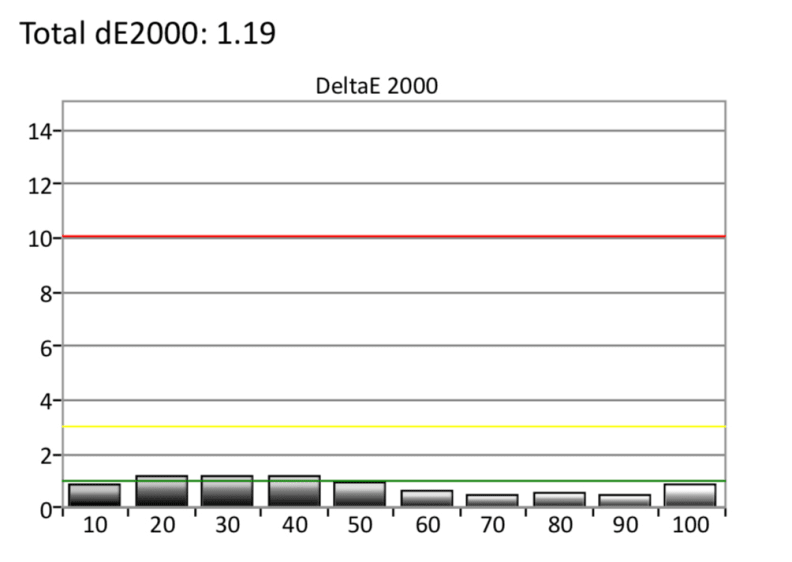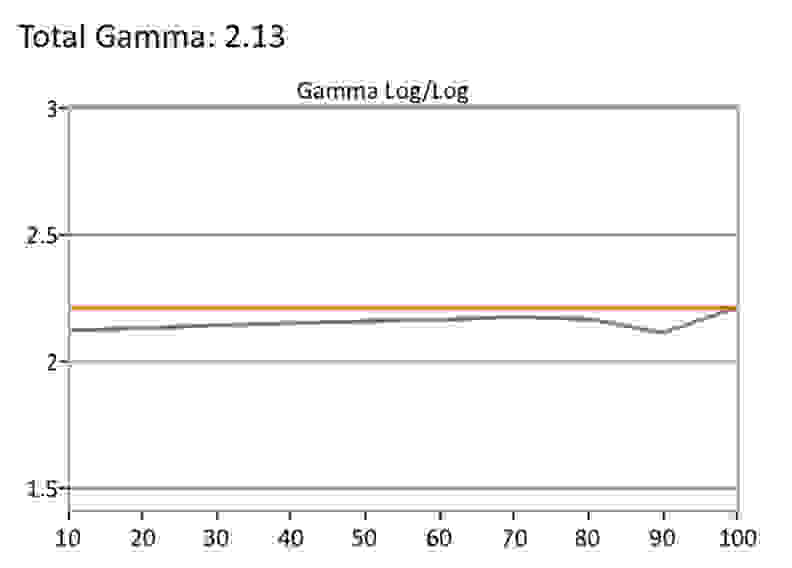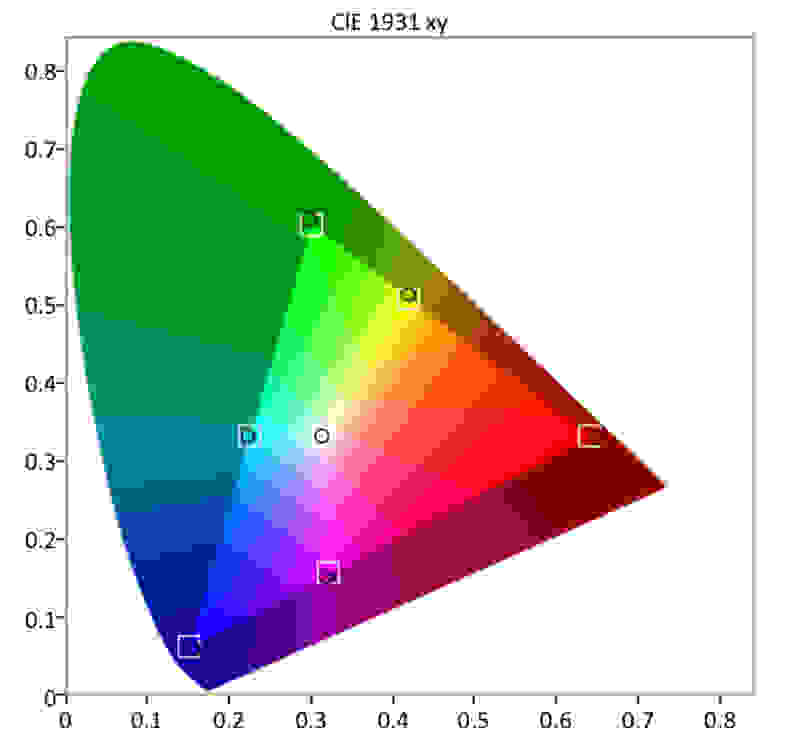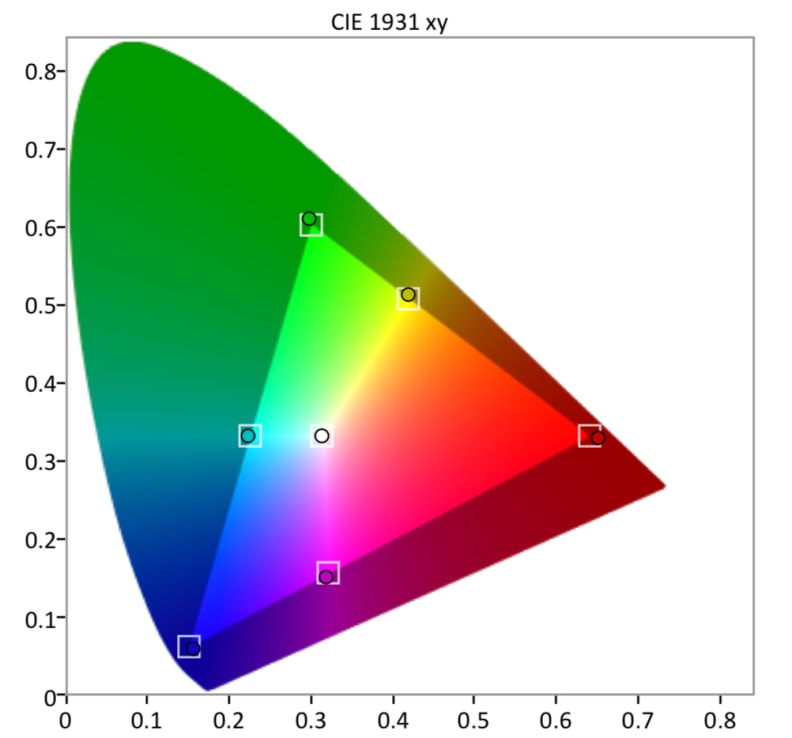 HDR Test Results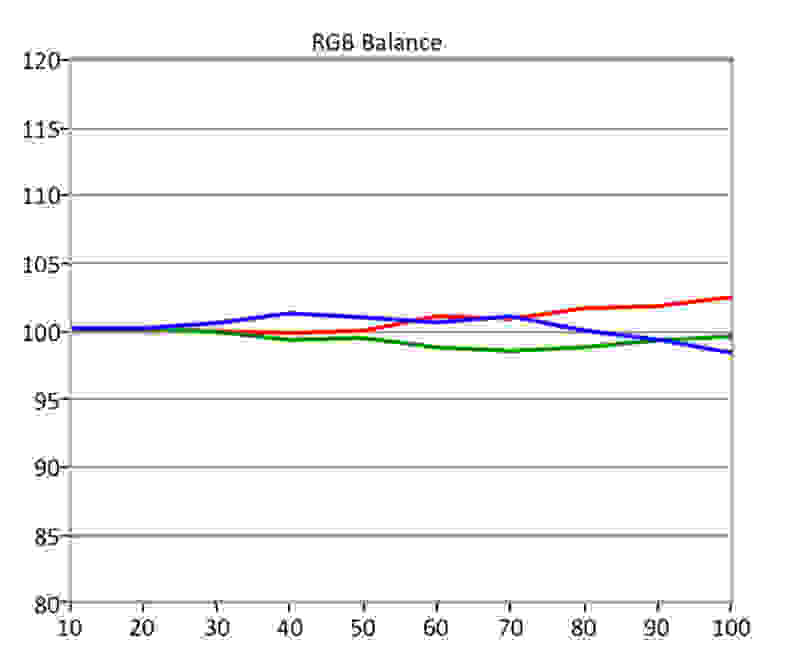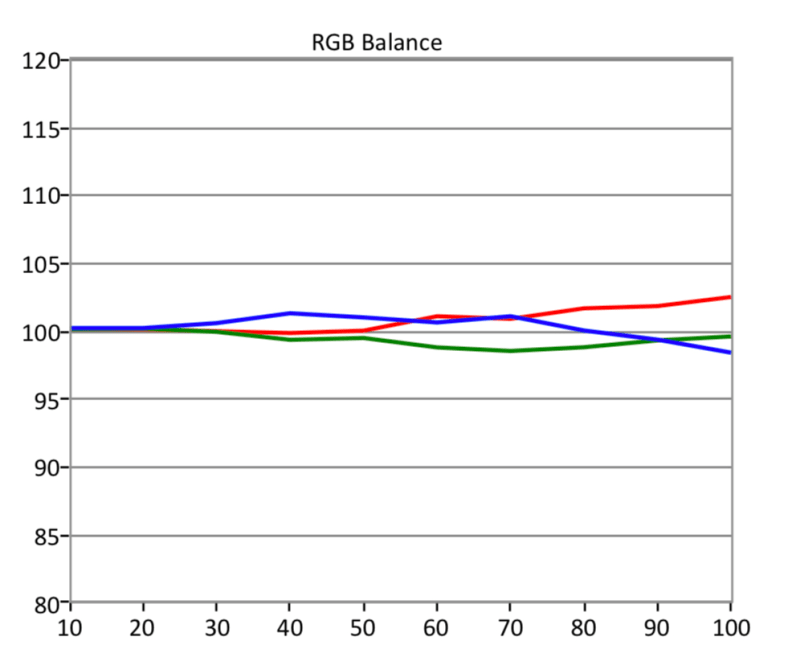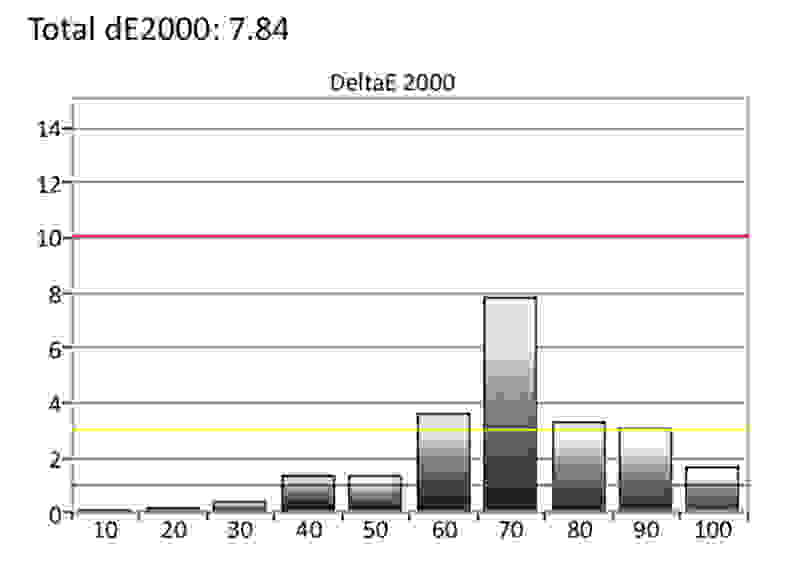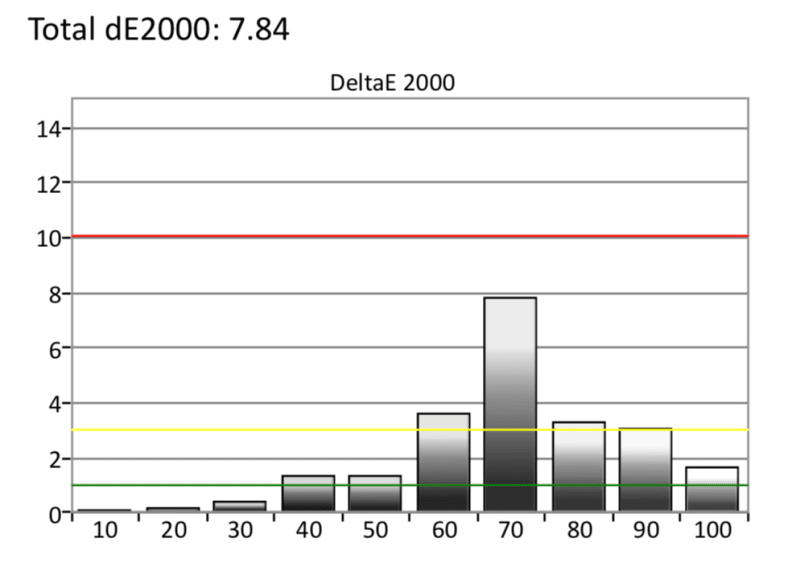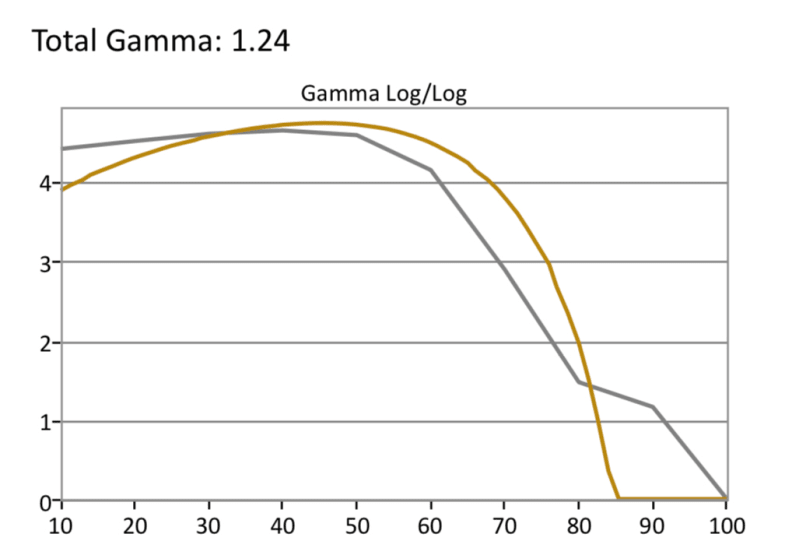 Meet the tester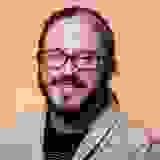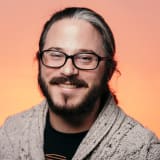 Lee Neikirk
Editor, Home Theater
@Koanshark
Lee has been Reviewed's point person for most television and home theater products since 2012. Lee received Level II certification in TV calibration from the Imaging Science Foundation in 2013. As Editor of the Home Theater vertical, Lee oversees reviews of TVs, monitors, soundbars, and Bluetooth speakers. He also reviews headphones, and has a background in music performance.
Checking our work.
Our team is here for one purpose: to help you buy the best stuff and love what you own. Our writers, editors, and lab technicians obsess over the products we cover to make sure you're confident and satisfied. Have a different opinion about something we recommend? Email us and we'll compare notes.
Shoot us an email