We've already seen cheap TVs that offer 4K, HDR, and even Roku's top-notch streaming platform. Now a new contender has entered the ring: the Westinghouse Amazon Fire TV (MSRP $649.99) . As with those Roku TVs, these sets combine a cutting edge 4K screen with an established streaming platform. The result? A cheap TV that can punch well above its weight.
The Westinghouse Amazon Fire TV isn't engineered to deliver class-leading performance and premium design—instead, it focuses on offering a streamlined smart platform and dependable picture quality for a reasonable price. Unfortunately, while there's a lot to love about the Amazon Fire TV's smart platform integration, the actual nuts and bolts of this 4K TV are chintzy and the picture quality is rough enough to disappoint even some of the most casual viewers.
There's a lot of promise here, but for roughly the same price you could treat yourself to a comparably-sized TCL P Series 4K TV, which supports HDR, looks fantastic, and comes with Roku pre-loaded into the software. You won't be getting Amazon's Fire platform, but for most people it's a better bargain.
About the Westinghouse Amazon Fire TV
The Amazon Fire TV is currently available in 43-, 50-, and 55-inch models. There's a listing on Amazon for a 65-inch version, but the price of that size hasn't been set in stone yet.
• 43-inch, $449.99 MSRP
• 50-inch, $549.99 MSRP
• 55-inch, $649.99 MSRP
• 65-inch, $???
Depending on your retailer, the Fire TV's manufacturer will either be listed as Element or Westinghouse, but to our knowledge, there's no difference between the two save for the name on the bottom of the panel.
For this review, we received the 55-inch model as well as a bundled broadcast antenna (an essential tool in the cord-cutter's survival pack). Here's the Fire TV at a glance:
• 4K resolution (3,840 x 2,160)
• Amazon Fire smart platform with Alexa-enabled remote (push to talk)
• 60 Hz refresh rate (native)
• 4 x HDMI 2.0, 1 x USB 3.0, 1 x USB 2.0
• 1-year limited warranty
The real star of the show here is the Fire TV's built-in smart platform, which is one of the most intuitive I've come across recently. Best of all, it's been updated to take full advantage of the TV's specific hardware, especially the built-in TV tuner. Amazon's gone the extra mile and integrated everything into a single channel guide, featuring both OTA broadcast channels and OTT streaming live TV.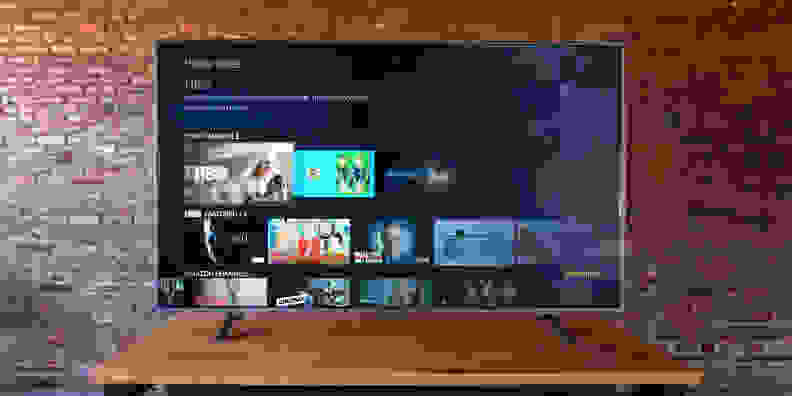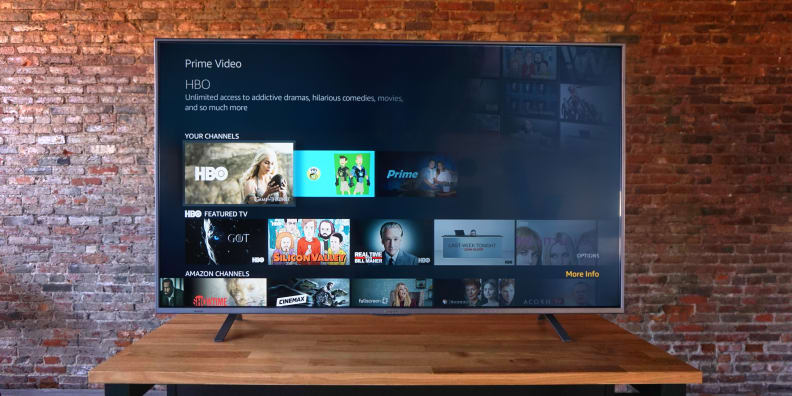 The Fire TV is great for up-and-coming cord-cutters.
Let's face it—most people are still a little shy about upending their TV-watching lifestyle by ditching cable. Cutting the cord can save some money, but it involves working with multiple streaming services that may lack the creature comforts cable watchers depend on.
The Fire TV doesn't totally hold your hand through the process, but it gives you most of the tools you need to get started with your newfound cable-free existence. (It could also easily work like any other TV, routing cable content from your cable box to any of the included HDMI ports). But while Roku TVs offer the standard Roku platform baked into the TV's software, the Fire TV's Amazon software is hardwired into nearly every aspect of the TV's experience.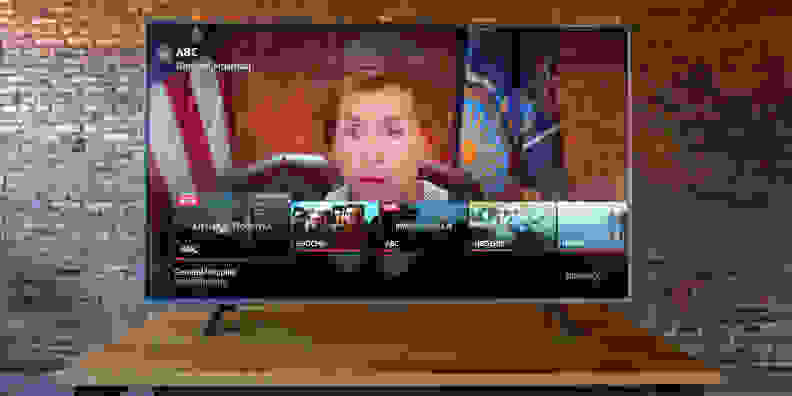 Take, for example, live, over-the-air programming from your TV's antenna: The Fire TV sorts local channels in a guide similar to those that accompany a typical cable box. This guide can be customized to include additional live content you may have subscribed to via Amazon. So, if you add an HBO subscription through Amazon, HBO's premium channels (like HBO 1, 2, Family, and Zone) appear right in the Fire TV's channel guide, just as they do with cable.
You also have the option of pausing and rewinding live content as it reaches your HD antenna.
With the Fire TV's over-the-air programming integration, you also have the option of pausing and rewinding live content as it reaches your HD antenna. The TV supports five minutes of recording by default, though attaching an SD card or USB drive increases this to an hour. It doesn't support scheduled recording, unfortunately, so it's only useful for quick trips to the kitchen and isn't a full DVR replacement.
The remote features dedicated Netflix and Prime Video buttons (the latter of which we've never come across before) as well as a push-to-talk style Alexa button which recognizes voice commands consistently and reliably. Tired of watching live TV and want to head over to a Blu-ray? Just hold down the Alexa button and speak into the clicker. The response time is fast, and you might be surprised at just how granular the voice commands can be.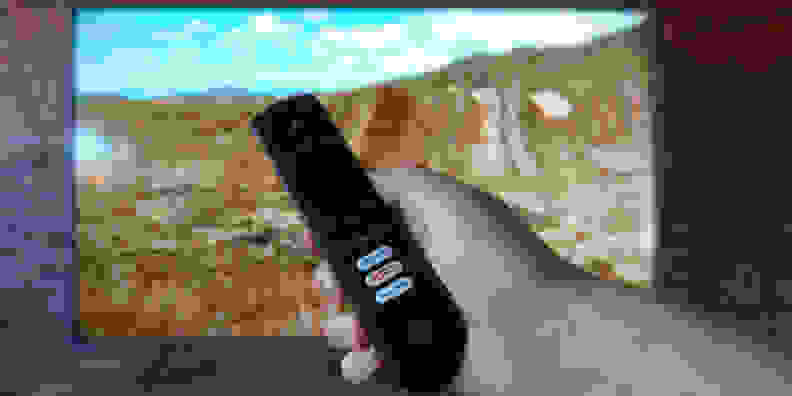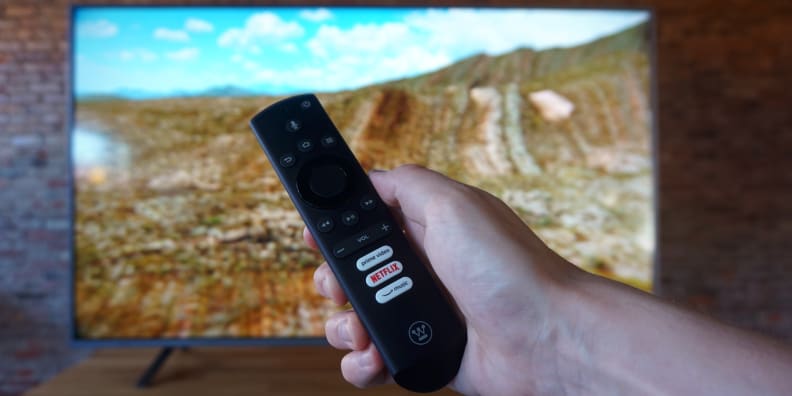 Ultimately, it's a fresh spin on the concept of a smart TV, and one that'll surely please users who envision their cord-cutting lifestyle as being a mere few degrees removed from a traditional cable box experience. The Amazon Fire platform is lightning fast, easy-to-use, and blurs the line between content sourced from the web and content piped in via terrestrial airwaves. We love it.
4K resolution doesn't mean much if the picture looks this bad.
Make no mistake: If you're looking for an affordable TV that punches above its weight class in terms of performance, you might want to keep looking. The Fire TV isn't exactly rockin' a jaw-dropping picture, and its issues may sting even though its sticker price is lower than the competition.
If you've got even the slightest penchant for picture quality, the Fire TV might let you down.
If you just want to get your hands on an affordable 4K TV and anything'll do, you're probably not going to have very many complaints about the Fire TV. The colors are luminous, the motion-smoothing can be turned off, and the price point makes it easy to splurge on a big ol' 50- or 55-inch panel.
But if you've got even the slightest penchant for picture quality, the Fire TV might let you down. For starters, the Fire TV struggles to reach the inky black levels and searing highlights we've come to expect from mid-range and high-end 4K TVs in 2017. And sure, the Fire TV doesn't promise HDR support like many of its contemporaries, but a sub-1,000:1 contrast ratio is bad no matter how you slice it, and that's precisely what we found with the Fire TV (885:1 on the TV's "Movie" picture mode, to be precise).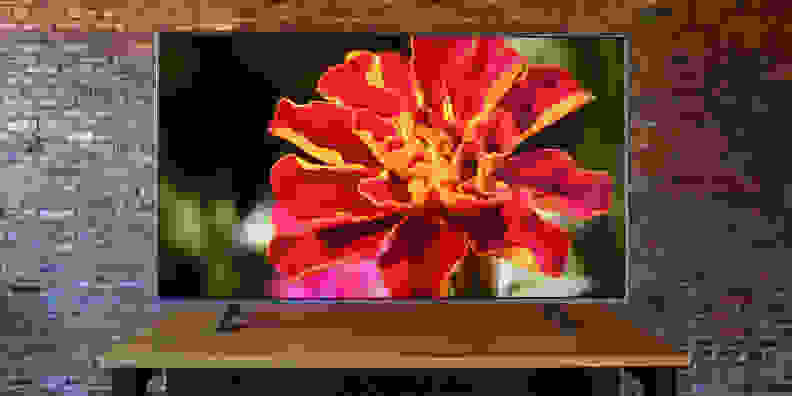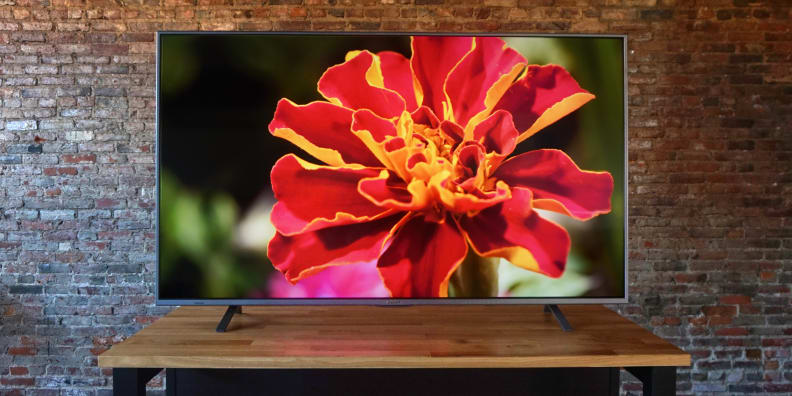 And if you're hoping to entertain some guests with that big ol' TV you just bought, be warned: The Amazon Fire TV's optimal viewing angle is remarkably narrow.
Fortunately, there's an easy solution to all of this: Just buy the TCL P Series. The P Series is almost identical in price across sizes, and while its Roku smart platform isn't as intuitive as Amazon Fire, the P Series' HDR support literally shines. In fact, the P Series was such a great performer that it took home our Editors' Choice award.
In other words, if you're agnostic about Amazon Fire as a smart platform, this decision is a no-brainer: The TCL P Series is simply a better TV at roughly the same price.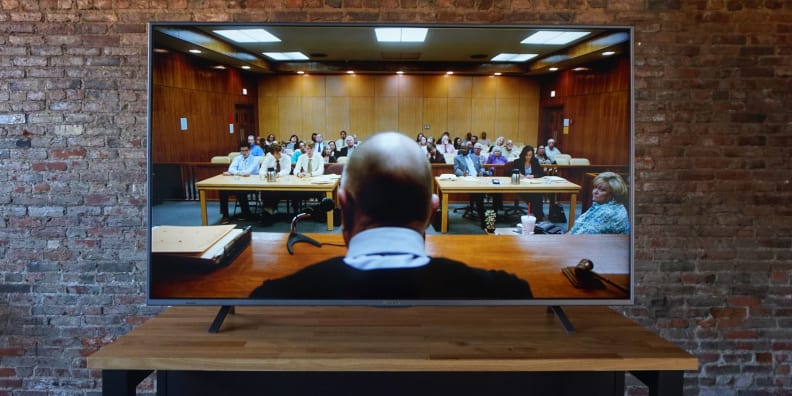 The ho-hum design does not inspire confidence.
It's not uncommon to see minor imperfections with affordable TVs. Frequently, the TV's backlight will shine through tiny gaps between the bezel and the screen itself. That was the case with this TV, though it was largely due to the fact that the bezel was hastily screwed to the panel, and one of the screws wasn't seated properly. We had to fix it with a screwdriver once we unboxed the TV, which is not typically part of our pre-review process.
We had to fix the panel with a screwdriver once we unboxed the TV.
This wasn't a deal-breaker, but it does betray a lack of quality control with these TVs. That's worrisome for us because we're not sure if you'll encounter similar issues, but it's also a concern for buyers because there's no telling how long the TV will hold up.
Should you buy it?
No—there are better cheap TVs out there.
The Westinghouse Amazon Fire TV is a bit of a mystery. On its face, it's a cheap TV with iffy picture quality and an excellent streaming platform. The TV looks fine, but for $650 there are TVs that can really knock your socks off with High Dynamic Range, a feature that will only get better in the coming years.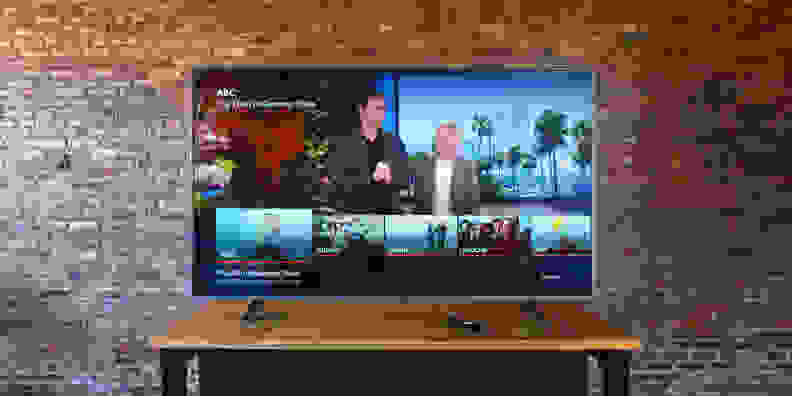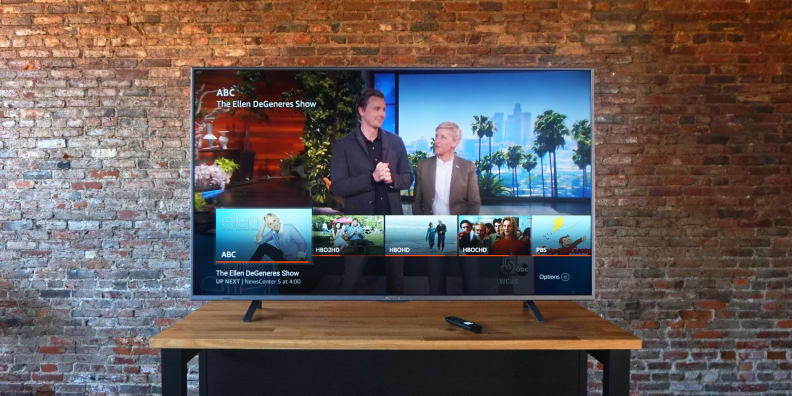 That would be the end of the story, if it weren't for the excellent Amazon Fire platform. Puzzlingly, content looks much better when streaming from Netflix or HBO than it does otherwise, suggesting the issues here have more to do with poor software than the actual hardware. The TV also has more going for it than you may think; the included channel guide is an incredible feature if you use an OTA antenna, and the Alexa integration is like having an Amazon Echo built into your TV.
You can get nearly all these features in a better-quality TV or by buying an Amazon Fire TV box separately.
While the manufacturers (Tongfang Global, which as far as we know make both the Westinghouse and Element TVs that feature the Amazon Fire TV platform) may iron some of these picture quality issues out in time, for now there are too many issues here for us to recommend the TV at full price—though we're already seeing it discounted to under $500, where it may be worth picking up.
Related Video
Meet the testers
Michael Desjardin
Senior Staff Writer
@Reviewed
Michael Desjardin graduated from Emerson College after having studied media production and screenwriting. He specializes in tech for Reviewed, but also loves film criticism, weird ambient music, cooking, and food in general. TJ Donegan
Executive Editor
@TJDonegan
TJ is the Executive Editor of Reviewed.com. He is a Massachusetts native and has covered electronics, cameras, TVs, smartphones, parenting, and more for Reviewed. He is from the self-styled "Cranberry Capitol of the World," which is, in fact, a real thing.
Checking our work.
Our team is here for one purpose: to help you buy the best stuff and love what you own. Our writers, editors, and lab technicians obsess over the products we cover to make sure you're confident and satisfied. Have a different opinion about something we recommend? Email us and we'll compare notes.
Shoot us an email