Televisions
10 foreign TV shows you should be streaming right now
Take a trip without leaving your couch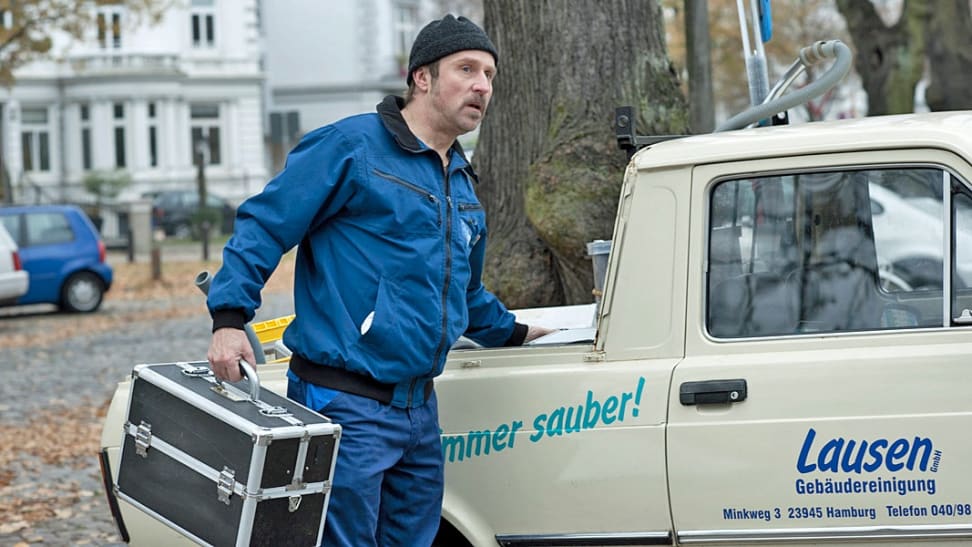 Credit: NDR
In the era of Twin Peaks and Game of Thrones, it's hard to imagine running out of great shows to watch.
But "Peak TV" isn't just an American phenomenon. Incredible television is being filmed all over the world, and many of those award-winning foreign shows can be streamed in the U.S. Some are included with Netflix or Hulu subscriptions. Others are available on demand from Amazon, or through add-on services like MHz Choice.
The joy of watching foreign TV transcends great scripts and acting. It's also a chance to explore another culture—flaws and all—with a depth that even a vacation can't offer.
Here are ten must-watch shows from other countries, and how to stream them from home.
1. The Bridge (Sweden/Denmark)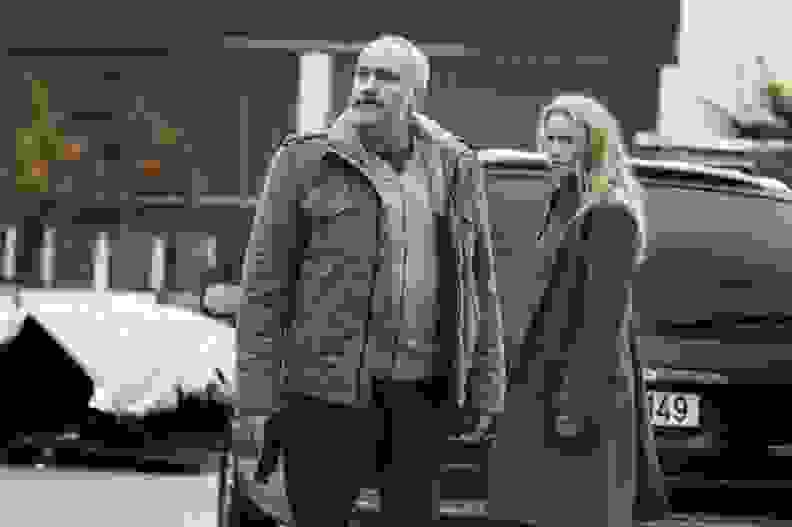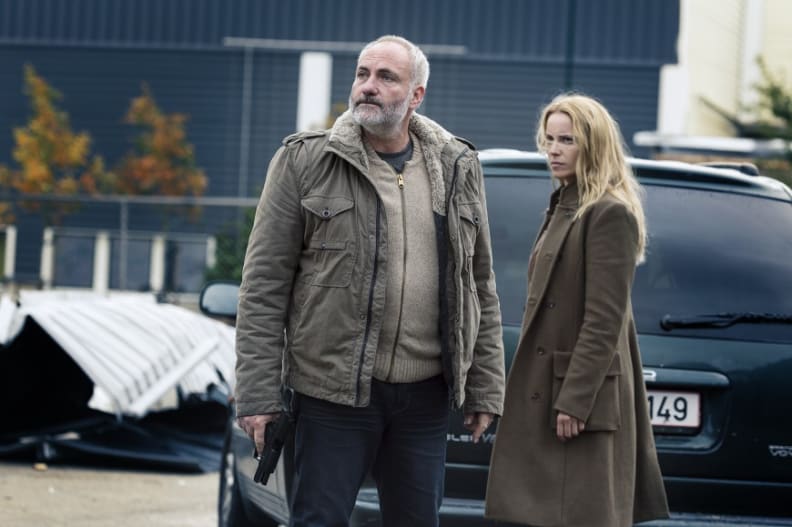 At first, The Bridge might seem like a formulaic crime drama: When a body is found on the border between Sweden and Denmark, two mismatched detectives from each country set aside their differences to solve the crime together.
But that's where the cliches end. In short order, the story shifts among multiple plot lines and an ever-changing cast of characters. Incomplete narratives sometimes end without resolution. Red herrings abound. Cliffhangers resolve unexpectedly. And the actual crime? You won't even find out about it until halfway through the season.
A prime example of the "Scandinavian Noir" genre, The Bridge inspired American, British, and Russian remakes, although nothing holds a candle to the original. The characters are complex and real, the cinematography is captivating, and the gritty scenery and eerie music add to an atmospheric sense of dread.
Watch The Bridge on Hulu, included with subscription
Don't have Hulu? Sign up here.
2. Crime Scene Cleaner (Germany)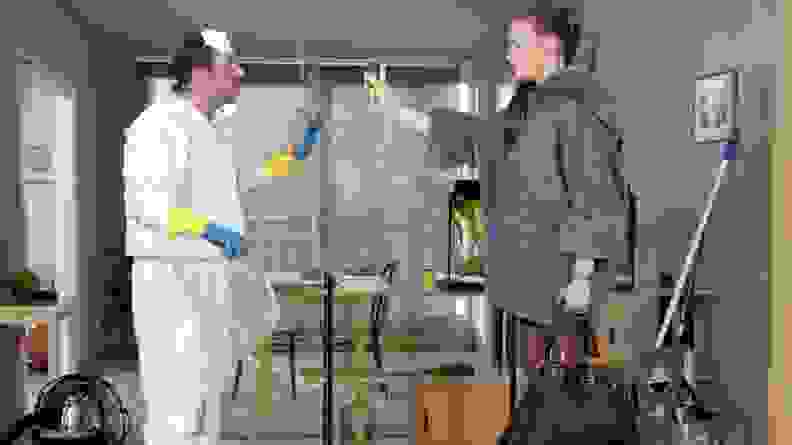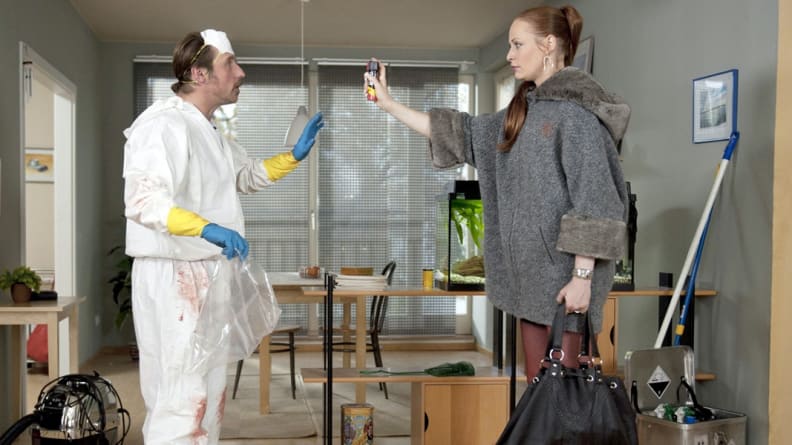 Comedy rarely translates well across cultures, which is why most of the shows on this list are dramas. But this German show is a notable exception, thanks to a winning combination of absurd but lovable characters, cerebral humor, and visual gags.
Imagine Louis C.K. in a Wes Anderson movie
Heiko "Schotty" Schotte cleans up crime scenes near Hamburg, but often ends up tangled in the lives of those left behind. They include a man who speaks only in verse, a militant animal rights activist, a washed-up reality star, and a group with odious political views.
Even though Schotty would prefer to focus on beer, girls, and sports, he reluctantly engages with his antagonists. Imagine Louis C.K. in a Wes Anderson movie, and you'll get the picture.
Watch Crime Scene Cleaner on Amazon, included with MhZ Choice subscription
3. Spiral (France)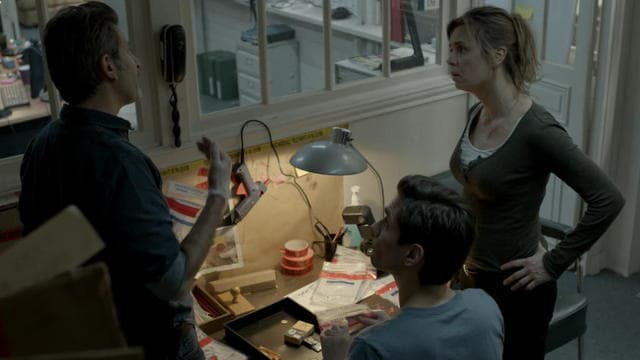 A cross between Law and Order and The Wire, this French drama is set in Paris—but it's far from glamorous. Like many shows on this list, Spiral has what Netflix would call a "strong female lead"—Police Captain Laure Berthaud, a troubled flic who protects her team, even if it means obstructing justice.
There are plenty of love triangles, graphic displays of violence, and impossibly attractive lawyers. But there aren't many happy endings. Judges screw up, criminals get away, and relationships end. Even though there are five seasons, it doesn't take long before heroes blur into villains—and vice versa.
A cross between Law and Order and The Wire
As Berthaud's team takes on terrorists, human traffickers, and political corruption, Spiral explores the gray areas of the justice system, and lays bare the ugliness hiding in one of the most beautiful cities on earth.
Watch Spiral on Hulu, included with subscription Don't have Hulu? Sign up here.
4. Marcella (U.K.)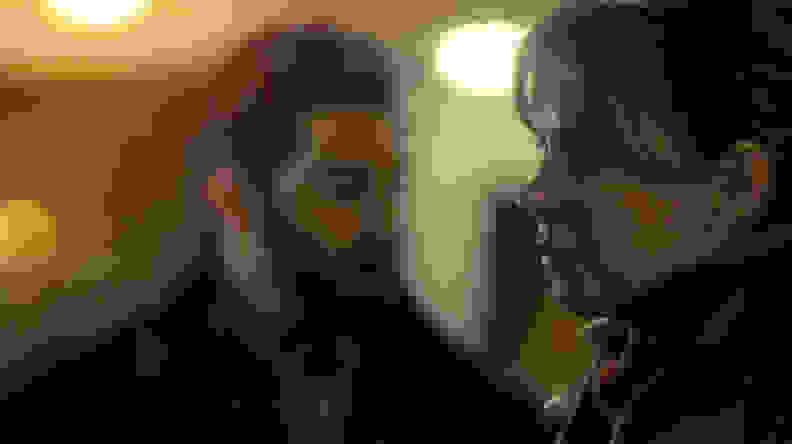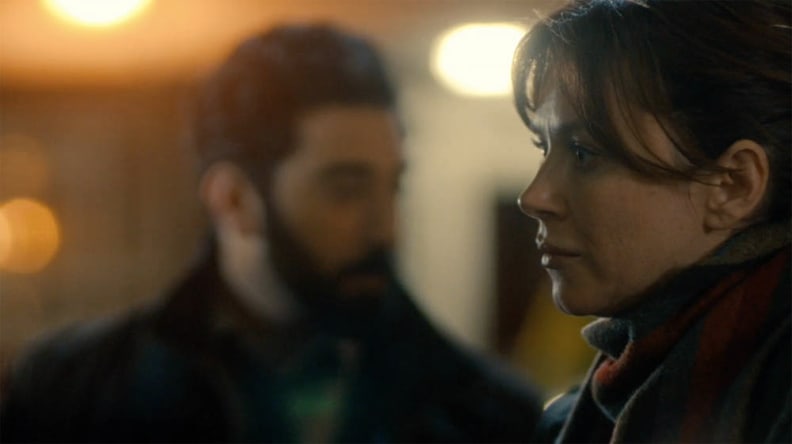 Want to enjoy a gritty crime drama with all the plot twists of Scandinavian Noir, but hate subtitles? Marcella follows a troubled British cop who, as her personal life crumbles, returns to the force to assist on an investigation she abandoned after a tragedy occurred.
At least, that's supposed to be the plot. But this show was created by Hans Rosenfeldt, the brains behind The Bridge, so all is not as it appears on the surface.
Most notably, Marcella Backland is the ultimate unreliable narrator. Prone to blackouts and vivid dreams, she spends much of the series investigating her own actions. Inevitably, that disrupts the search for a killer.
Watch Marcella on Netflix, included with subscription
5. Inspector Montalbano (Italy)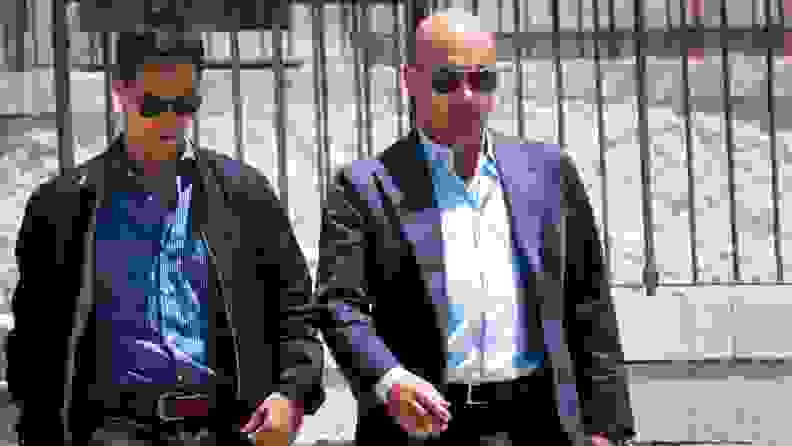 If you're a fan of Murder, She Wrote or Columbo, you'll love the old-school Montalbano. Filmed on location in Sicily, the breezy show follows an affable, hard-working cop trying to keep the peace in a small town where everybody knows each others' secrets.
Things move slowly in Montalbano's hometown of Vigata
Even though it's been in production since 1999, the early episodes still hold up—sort of. Things move slowly in the fictional town of Vigata, so you won't notice the lack of computers or smartphones. You will notice the stereotypical stock characters, but that's part of the fun. Montalbano even drives the same banged-up Fiat throughout the series.
Watch Inspector Montalbano on Amazon, included with MhZ Choice subscription
6. Hotel Beau Séjour (Belgium)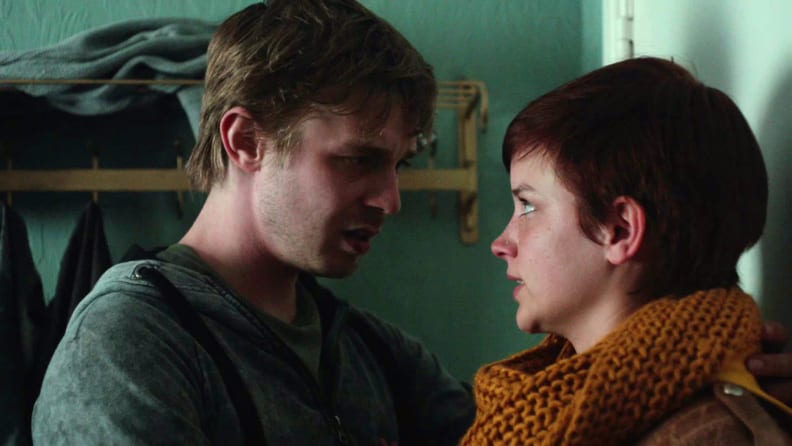 Europeans love their murder mysteries, but they're usually explored from the point of view of the living.
Not so for Kato, a young woman who finds herself in the improbable situation of investigating her own murder. After discovering her dead body in a hotel room, Kato encounters a small group of others who can see her, and attempts to find out who killed her. It's a supernatural twist on a familiar plot, and it's already subject to much critical acclaim.
Watch Hotel Beau Séjour on Netflix, included with subscription
7. Korean Peninsula (South Korea)
A topical choice given current tensions, Korean Peninsula takes place in a hypothetical future where North and South Korea have reunited.
But rivalries still exist between those who grew up on either side of the 38th parallel—including two scientists working together on an energy project. When one becomes politically active in the newly reunified Korea, old loyalties come to the surface, and the former North and South fight for control of their now-shared new technologies.
Watch Korean Peninsula on Netflix, included with subscription
8. Cromo (Argentina)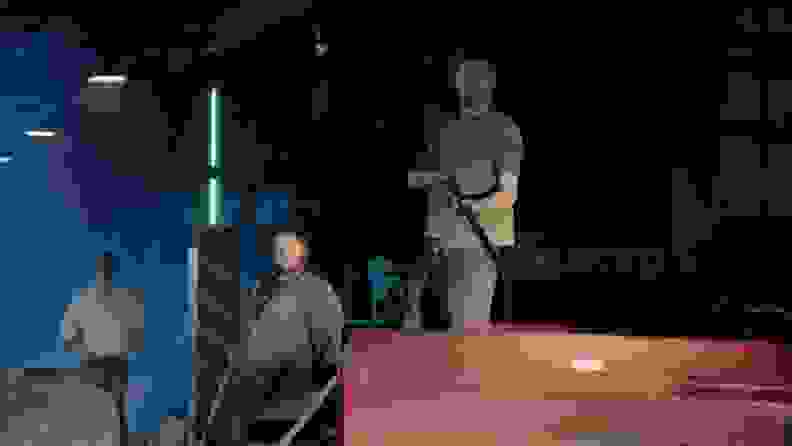 A scientist is murdered while investigating water contamination in a rural town. Her husband, her lover, and a former student improbably join together to find out why—and end up battling small-town politics and big business interests.
Filmed amidst the stunning scenery of both Antartica and Patagonia, anxiety and uneasiness build as the story unfolds. As human and environmental dramas collide, alliances are repeatedly formed and betrayed, and mysterious forces—including the pollution itself—seem to control the characters' fates.
Watch Cromo on Netflix, included with subscription
9. Umbre (Romania)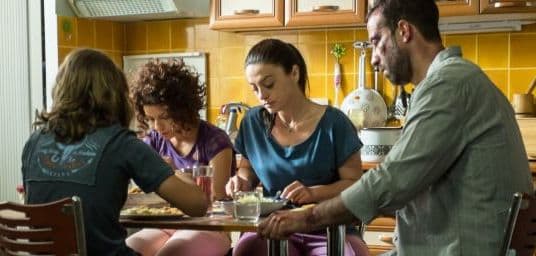 Relu, a Bucharest taxi driver, leads a double life as a mob enforcer, which he must hide from his wife and kids. Predictably, things start to go south—but in ways that inadvertently link Relu's personal and professional problems.
Violent and foreboding, the HBO Europe-produced drama is set against the dynamic backdrop of modern Bucharest. The city's rhythms go on as Relu's life spirals further out of control, driving him to commit increasingly desperate acts.
Watch Umbre on Amazon, included with Prime subscription
10. Bukow & König (Germany)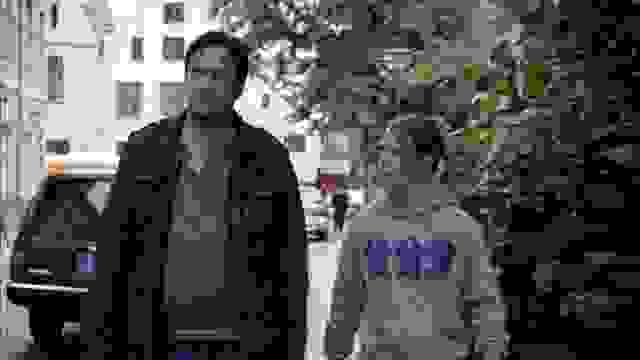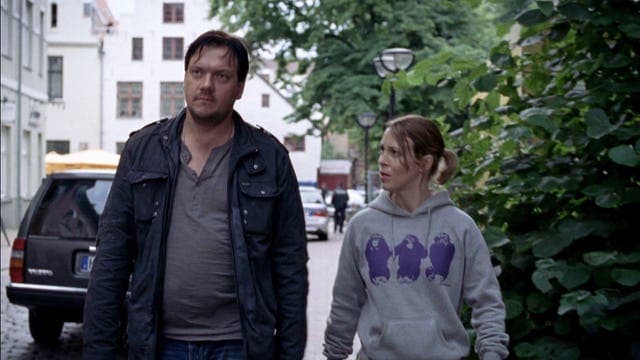 Surprise! It's another cop show. But this one is part of the long-running Polizeiruf 110 franchise, which started in East Germany back in 1971—a rare example of a show that survived the fall of the Iron Curtain.
The main characters are more developed than in most crime dramas
The six modern episodes with subtitles are all set in Rostock, a port city that was formerly part of East Germany. Even though decades have passed since German reunification, however, resentments linger. And they come to the surface when a new supervisor is sent from the former West to investigate a local cop.
History and culture aside, the main characters are more developed than in most crime dramas. That alone makes Bukow & König worth watching.
Watch Bukow & König on Amazon—included with MhZ Choice subscription