Televisions
15 family-friendly shows and movies you can watch on your snow day
Stuck indoors? We're here to help.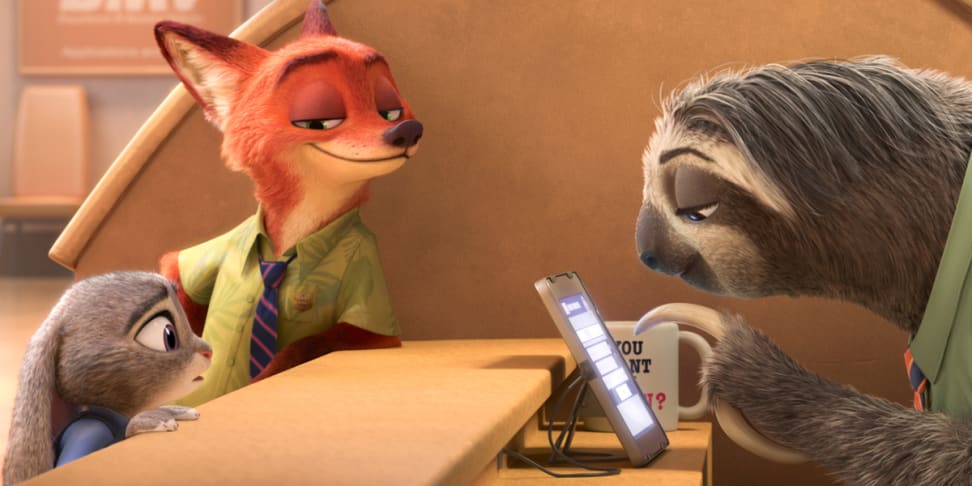 Credit: Walt Disney Animation
While snow days can be tons of fun, when there's a blizzard going on you probably don't want the kids playing outside. Why not have a family movie day instead? To make things simple, we went through the collections of our favorite streaming platforms and picked out a few of our favorite shows and movies that are appropriate for almost any age group.
We're focusing primarily on Netflix and HBO Now here, but if you don't have a subscription both services let you sign up for a month-long free trial that you can easily cancel anytime. Just note that some of these titles are rated for youth, some are rated G, and some are rated PG, so just use your discretion if you've got real little ones.
1. Zootopia
If you've got kids you've most likely seen this movie already, but if not it is a surprisingly funny, enjoyable movie that parents and kids will enjoy.
2. The Iron Giant
This movie is an animated classic that never got its due when it first came out. It's extremely well done and features the kind of monosyllabic voice work that would land Vin Diesel his role as Groot in Guardians of the Galaxy.
3. Finding Dory
I'm a sucker for Pixar movies and this and Finding Nemo are two of my favorites. If you're the kind of person who didn't enjoy Finding Nemo then this sequel probably won't do it for you, but I also am not entirely sure you exist.
4. Minions
This one is definitely a tentative recommendation, since the Minions can get real annoying, real fast and they don't exactly model the best behavior. But if your kid loves 'em, this movie is enjoyable.
5. Frozen Planet
Getting away from the kids' movie theme for a bit, I love watching nature documentaries like this on snow days covered under approximately 1,000 blankets.
6. Cosmos: A Spacetime Odyssey
This updated mini-series is a modern take on Carl Sagan's Cosmos: A Personal Voyage. Hosted by Neil deGrasse Tyson, this partially animated series asks some of the deeper questions we still have about our universe in approachable ways, while highlighting some of the key scientists who have made discoveries over the past millenia.
7. Jungle Book
I just watched the original Jungle Book this past weekend with my daughter and while I can't say this modern version is as good, it does get serious points for having Bill Murray voice Baloo.
8. The Great Muppet Caper
Who doesn't love the Muppets? This classic from 1981 kicks off when some of the gang lose their jobs at a big-city newspaper and decide to hunt jewel thieves. This movie may have inspired me to become what I am now: a journalist by day and a jewel thief-hunter by night.
9. 101 Dalmations
This movie is worth seeing for Glenn Close's deranged turn as Cruella de Vil alone, and it's family-friendly enough to keep the kids entertained.
10. Little Einsteins
This is definitely a show for the youngest members of your family, so it can get grating after 4-5 episodes, but it heavily features classical music and my 10-month-old loses her mind over it.
11. Sesame Street
This show is an institution, and it's as family-friendly as it gets. Most of the episodes from 2011 to 2017 are on HBO Now, as well as some classic collections. Elmo drives some people up a tree, but if you need to keep your littlest kids calm during a snowstorm this would be my top pick.
12. Moana
My family and I just watched Moana and it's a perfect snow day movie. It's fun, it features a decent plot, and it takes place entirely on sunny islands in the Pacific.
13. Beauty and the Beast
Beauty and the Beast is an all-time animated classic, and it's available to purchase on Amazon right now. You can't just rent it, unfortunately, but it's worth checking out with the live action version in theatres soon.
14. Harry Potter
You can rent or buy all eight movies on the Harry Potter saga on Amazon, so this should pretty much knock out your entire day, night, and part of tomorrow.
15. Kubo and the Two Strings
This movie is gorgeously animated. The plot is a bit weird and hard to follow, but it's worth checking out for the beautiful stop-motion animation alone, which is among the best I've ever seen.