Televisions
2013 Best of Year Television Awards
The TV market is a wild jungle of choices, so we hauled TV after TV into our labs in order to find the best.
Credit:
This year turned out to be a big one for television. First, cable integration hit the market. Searching for something to watch on a smart TV just got much easier, and a lot more fun. Then, UHD (ultra high definition, or "4K") displays started to crop up; with four times the pixels of regular HD TVs, these 4K televisions boast the sharpest pictures we've ever seen.
And just when you thought it couldn't get more exciting, a new technology emerged to blow plasma and LCD clean out of the water: OLED (organic light emitting diode) televisions from LG and Samsung made TV more beautiful and breathtaking than ever before.
Armed with a dark laboratory full of light meters, color meters, and calibration software, a few brave TV reviewers faced this brilliant technological jungle to shed light on the real talent. Today, we're proud to present the best of 2013.
Best Television of the Year
Samsung OLED S9C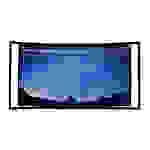 When we name the best TV of the year, it means one thing: the best, the finest, the ultimate in picture quality. Two TVs are neck and neck for the honor, but Samsung's OLED (organic light emitting diode) S9C earns the 2013 television throne. This incredible new technology hit the American market for the first time this year. In short, the grass just got greener on the other side of plasma and LCD.
Samsung's OLED S9C TV can deliver true black levels, unlike older technologies—which means shadows and contours look more stunning than ever before. And since the S9C also wields an expanded color gamut, content has never looked so vibrant and lifelike either. This TV turns heads with more than just its picture quality, too: Samsung gave this titan a remarkable curved form. Some say it diverts unwanted glare, some say it delivers a more immersive picture, but everyone agrees that it's very unusual. Finally, the S9C also offers up flashy modern goods like voice and gesture control, cable integration, popular social apps, web browsing, 3D, and a gleaming touchpad remote. Bow down to the 2013 TV King. (Current list price approx. $8,998.99)
Read our full review of the Samsung OLED S9C here
Runner-up - LG OLED EA9800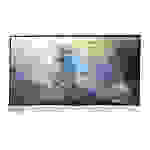 Our winner's heels are stinging with LG-shaped bite marks, because the OLED EA9800 is red-hot on the heels of Samsung's S9C. From its intense black levels, to its scorching luminance levels, to its fluid smart platform, the EA9800 isn't even a full step behind the Samsung King—the two nearly tied.
The first of its kind to hit American soil, this LG OLED will dazzle viewers with its beautiful expanded color gamut. Nature documentaries positively pop off the screen. And did I mention it's the thinnest TV we've ever laid eyes on? It's not even a centimeter thick! And that's not even the most shocking aspect of its form factor: The EA9800 is also curved, appearing to float above its totally clear plastic stand. Users will also benefit from LG's excellent voice and gesture controls, integrated cable, and various web offerings. The OLED EA9800 is like no TV you've ever seen before, and it's our pleasure to award it this 2013 honor. (Current list price approx. $8,999.99)
Read our full review of the LG OLED EA9800 here
Best Innovation in Televisions
LG & Samsung for OLED TV Technology
For many years now, LCD televisions have reigned supreme as the brightest TVs in town, while plasmas have taken the cake for the deepest, darkest black levels—but those days are over now. OLED (organic light emitting diode) technology from LG and Samsung just reinvented the wheel.
These OLED displays are the only ones capable of perfect black levels, meaning the complete absence of light. Plasmas can't even do that. When you look upon a starry scene on the Samsung S9C or the LG EA9800, only the stars glimmer: Everything else is an impressive, lightless abyss, just as it should be. And unlike plasmas, OLED displays can also blow you away with blazing peak whites. In a word, OLED TVs finally give buyers the opportunity for perfect viewing in both sunny and theater-like settings. OLED tech even provides a more-colorful picture by offering a wider color gamut. The viewing angles are perfect, the panels are thinner, and the forms are lighter. Together, these huge strides earn LG and Samsung the Best Innovation in Televisions award.
Read about the LG OLED here and the Samsung OLED here.
Runner-up
LG & Samsung for Cable Integration
If there's one thing consumers are completely tired of, it's the drab menu interfaces that cable monopolies offer. You sit down, you click menu, and your eyeballs are affronted with rows and rows of text that look the same as they did 10 years ago. Talk about ugly. Lucky for couch potatoes, LG and Samsung now provide wonderful alternatives to these dreary presentations.
Using a simple piece of hardware known as an IR blaster, smart TVs from LG & Samsung collect information from your cable provider and repackage it for you; instead of scrolling through ugly lines of text, users can browse pretty, colorful posters to see what's on TV. Both platforms also take note of the programs you love in order to make recommendations based on your personal tastes. Browse by genre, interest, cast, or showtimes—finding something great to watch has never been easier or more enjoyable.
Read about LG's Smart Platform here and Samsung's Smart Hub here.
Best OLED TV - Samsung OLED S9C series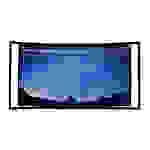 With such fathomless black levels, staggering expanded color gamuts, shining peak whites, and excellent motion performance, the Samsung OLED S9C series earns the top spot of Best OLED TV this year. Users will pay a pretty penny for these televisions, but the high-end extras and the magnificent picture quality are impossible to beat this year. (Current list price approx. $8,998.99)
Read our full review of the Samsung OLED S9C here
Runner-up - LG OLED EA9800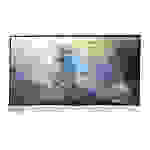 Samsung's crowning OLED jewel and LG's OLED EA9800 series are nearly tied in the race for #1, and LG only barely comes in second. The EA9800 series will wow viewers with dynamite colors, jaw-dropping contrast, and superior motion performance. On top of that, this is the thinnest TV we've ever seen—and it seemingly hovers above its modern, transparent stand. Picture purists will welcome this excellent TV with open arms.
Read our full review of the LG OLED EA9800 here
Best Plasma Series - Panasonic ZT60 series
Industry rumors abound that plasma will soon be laid to rest. If that's the case, Panasonic is going out with a bang: The company's mighty ZT60 series is the perfect behemoth for your full-fledged home theater. The giant screen sizes, the inky black levels, the accurate colors, the crisp motion performance, and the massive viewing angle combine into what is likely the best plasma ever made.
This plasma's jaw-dropping picture quality is accented by spiffy extras including a full-fledged smart platform, a touchpad remote, 3D tech, and a very deep menu system for ultimate picture customization. It may be expensive, but the ZT60 is the best plasma series of 2013. (Current list price approx: 60-inch, $2,999; 65-inch, $3,599)
Read our full review of the Panasonic ZT60 plasma series here
Runner-up - Samsung F8500 series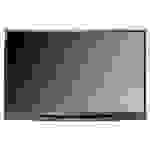 Sliding into second place by just a hair is the Samsung F8500 series. One great reason to go with Samsung's flagship offering is if you need a brighter TV. Most plasma buyers only watch TV in optimal settings, i.e. dark rooms, but if you don't fit that bill then the Samsung F8500 series is definitely the way to go: These TVs get far brighter than other plasmas, making them an ideal pick for rooms with varied light. Make no mistake, though—this series still has picture quality in spades.
The F8500's big cherries on top include Samsung's wonderful cable integration, a touchpad remote, 3D tech, and a massive menu system. (Current list price approx: 51-inch, $1,898; 60-inch, $2,798; 64-inch, $3,398)
Read our full review of the Samsung F8500 plasma series here
Best Mid-Range Plasma Series
Panasonic Viera ST60 series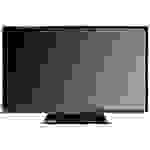 With a little online shopping, you can find a 60-inch Panasonic ST60 plasma TV for about $1,450. From a historical perspective, this series is revolutionary. Black levels this deep, viewing angles this wide, and colors this accurate are unheard of in this price range, but Panasonic skipped a couple of bows and frills to bring the asking price down. What's the tradeoff? Users get no touchpad remote with which to navigate the smart platform, good-but-not-ultimate motion performance, and very humble design. At the end of the day, adopters will enjoy beautiful picture quality, 3D tech, and a middle-of-the-road smart platform with this great series. (Current list price approx: 50-inch, $979; 55-inch, $1,295; 60-inch, $1,450; 65-inch, $2,120)
Read our full review of the Panasonic Viera ST60 series here
Runner-up - Samsung F5500 plasma series
The 60-inch Samsung F5500 plasma TV only retails for around $1,200. Though not as dark or as accurate in its color production as the Panasonic ST60 series, the F5500 series still sports a great-looking picture at a palatable price. And unlike with the ST60 series, adopters of this Samsung series get heaps of delicious extras: the excellent Smart Hub platform for streaming content and browsing the web, a fancy touchpad remote, an edgy form factor with X-shaped stand, and accurate voice controls. If you want solid picture quality and the high-end extras for a little less, this series is right up your alley—but only if you watch in strictly dark settings. As with many plasma TVs, this series just isn't bright enough for sunny environments. (Current list price approx: 51-inch, $848; 60-inch, $1,198; 64-inch, $1,798)
Read our full review of the Samsung F5500 plasma series here
Best Value Plasma Series - LG PH6700 series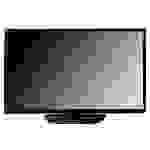 We've spotted the 60-inch LG PH6700 plasma online for under $1,000 this season. That's a lot of screen real estate, and it comes with piles of goodies, too: LG's ever-impressive color accuracy, healthy contrast performance, smart features for streaming content, A+ voice and gesture controls, and even 3D tech—but don't expect included glasses, LG skimped you this year. What are you missing out on with this great buy? This TV looks sort of cheap, and while its dark levels are pretty good, they're far from what you'll get on higher-end plasmas. (Current list price approx: 60-inch, $1,099)
Read our full review of the LG PH6700 plasma series here
Runner-up - Samsung F5300 plasma series
Hot dog! Just $648 for a 51-inch plasma TV by Samsung? That's right, and this series packs the excellent motion performance, giant viewing angles, and accurate colors that make plasmas so beloved. Why so inexpensive? Well, not every performance point is as shining as you might hope. While accurate, colors don't transition from hue to hue in the smoothest manner, which can negatively impact definition. And while ample, the black levels on these TVs are far from breathtaking. Still, for anyone searching for reliable plasma performance for a blow-your-socks-off price, and if you don't mind surrendering internet features, the Samsung F5300 plasma series could be the perfect fit. (Current list price approx: 51-inch, $648; 60-inch, $990; 64-inch, $1,294)
Read our full review of the Samsung F5300 plasma series here
Best LCD Series - Samsung F6800 series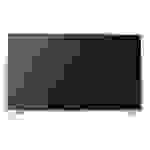 Samsung's F6800 LED LCD TVs are lean, mean, beautiful machines, which earned them this award. Outperforming even Samsung's most-expensive 2013 LCD flagship, the F6800 series offers up the best LCD performance that money can buy. The output on this TV looks great in bright or dark rooms, and the color production delivers gorgeous, lifelike images. Like other mid- and high-end Samsung displays, the F6800 series will wow the crowds with its sparkly extras: integrated cable content through Samsung's well-loved Smart Hub platform, a touchpad remote, accurate voice control for easy searching, 3D tech, and an absolutely stunning figure. Clear, sleek bezels delicately trace the perimeter of these modern beauties, and four unusual chrome legs prop the panel up.
If you want the best LED LCD display that money can buy—a truly beautiful TV to serve as the centerpiece of your sunlit living room—the F6800 series is #1. Just keep in mind that only a robot can tell the difference between this series' picture quality and its runner-up. Humans, though, can tell the difference in price: The F6800 costs a great deal less. (Current list price approx: 46-inch, $1,047; 50-inch, $1,304; 55-inch, $1,700)
Read our full review of the Samsung F6800 LED LCD series here
Runner-up - Samsung F7500 series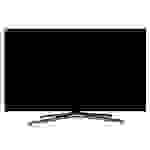 The runner-up for this award performed so similarly to the winner that the two are indistinguishable, in terms of image quality. Unfortunately, the F7500 series also costs a good deal more. It produces the same, majestic image quality as the F6800 series, but the F7500 costs more due to its extras: a built-in camera and gesture controls. If those are worth the extra cash to you, have at it. (Current list price approx: 56-inch, $1,698; 55-inch, $2,198; 60-inch, $2,498)
Read our full review of the Samsung F7500 LED LCD series here
Best Mid-Range LCD Series - Samsung F6800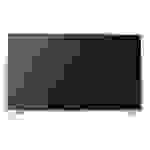 The Samsung F6800 series is the Best LCD series of 2013—and it's the Best Mid-Range LCD series, too. Although these TVs hit the market earlier this year at a much higher price, the list quotes have since fallen into the mid-range, much to everyone's delight. That's right: The best LED LCD television we tested all year—the one that beat even Samsung's vastly more-expensive flagship LCD—is also available for less than two grand. The F6800 series' lush colors, wonderful contrast, ritzy features, and attainable price points earned it both Best LCD series of 2013, and Best Mid-Range LCD series to boot. (Current list price approx: 46-inch, $1,047; 50-inch, $1,304; 55-inch, $1,700)
Read our full review of the Samsung F6800 LED LCD series here
Runner-up - Sony Bravia W900A series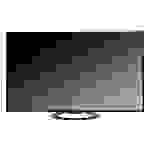 Sony's excellent W900A series earned a Best of Year callout for a whole host of reasons. These beautifully designed TVs feature chrome rounded stands and super-slim bezels. When you power one on, an LED on the lower bezel emits an impressive, cool-blue glow. These TVs are expensive, and they sport the flashy outfits to match. Backing up the stunning exterior design is a powerful set of guts, too: The W900A series boasts virtually perfect color production, excellent black levels, dazzling brights, and standup motion performance. The only major performance drawback to look out for is the viewing angle: If you love watching movies with groups of friends, not everyone at the party will have a good view. (Current list price approx: 55-inch, $1998)
Read our full review of the Sony Bravia W900A LED LCD series here
Best Value LCD Series - Vizio E551i-A2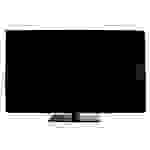 When it comes to filling the value shopper's big-TV appetite, Vizio is a total pro. Like last year, the company once again sweeps this award with its well-made E551i-A2. The name doesn't exactly slide off the tongue, and the TV itself is anything but sexy—but the picture quality here is far better than what you normally find on TVs this big and this inexpensive. The E551i-A2 won't recognize your face with a sensor, and it won't say "Hi" back if you greet it, but it will produce a spiffy picture at price you can afford.
This panel has both an impressive black level and admirable peak bright, and its colors are lush and mostly accurate. Sure, $768 won't get you top-tier motion performance or cool features, but a picture this solid—along with Netflix, Hulu Plus, and Amazon Instant Video—make it a terrific value for weary wallets. (Current list price approx: 55-inch, $768)
Read our full review of the Vizio E551i-A2 here
Runner-up - Samsung F5000 series
Samsung loves wowing the masses with TVs you can talk to, super-sized screens, and unheard-of technology, but the company knows great basics too: The Samsung F5000 LCD series is a straightforward, reliable series that frees itself from expensive extras like WiFi, 3D, and swanky design. Instead, it offers decent contrast, acceptable motion performance, and very accurate color for a price you can afford. (Current list price approx: 22-inch, $177; 32-inch, $362; 40-inch, $496; 46-inch, $665; 50-inch, $765)
Read our full review of the Samsung F5000 LED LCD series here
Best TV Under $500 - Samsung UN40F5000
Although most of us would prefer to have the best picture quality money can buy, many of us just don't have that luxury. If your billfold is on its last legs and you just want the best picture you can get for 500 bucks or less, take a peek at the 40-inch Samsung UN40F5000 LCD TV.
This display beat the competition in color color production, motion performance, and contrast, which is why it sweeps this honor. (Current list price approx: 40-inch, $496)
Read our full review of the Samsung F5000 LCD series here
Runner-up - Toshiba 39L4300U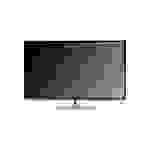 Shoppers on a sub-$500 budget might find a friend in Toshiba's 39-inch L4300U. While this TV is a bit beleaguered by a sub-par smart platform, it offers good color production, great contrast, and satisfactory motion performance—which is better than what you usually find for such a low price. (Current list price approx: 39-inch, $474)
Read our full review of the Toshiba 39L4300U LCD series here
Best Smart Platform - Samsung's Smart Hub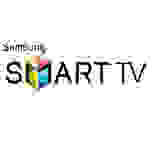 For the third year in a row, Samsung's Smart Hub wears the crown for Best Smart Platform. With a press of a button or even a spoken word, users can make their way to the Smart Hub. Searching for movies and shows across multiple platforms at once—HBO Go, Hulu Plus, Netflix, YouTube, Amazon Instant Video, and live cable TV—is an absolute cakewalk. The Smart Hub even studies your tastes and learns to make suggestions for you. Navigating a sea of information like this normally isn't very fun on TVs, but Samsung's Smart Touch remote makes things much quicker and easier. Underneath it all, a quad-core processor lends the necessary power for tasks like streaming content and surfing the web.
Read our full review of the Samsung Smart Hub here
Runner-up - LG Google TV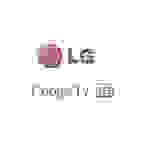 LG's partnership with Google proved quite fruitful this year. Just like the Samsung Smart Hub, the LG Google TV can integrate your live cable programs and streaming subscriptions so that searching for something to watch is as easy as possible. HBO Go, Amazon Instant Video, YouTube, and Netflix are all here. The only giant that didn't come to this party is Hulu Plus. We love the voice and gesture controls that power these TVs, but our favorite thing by far is the full QWERTY keyboard on the back of the remote. With a tool like that, web-browsing and social media can be as streamlined as the iterations on smartphones and tablets.
Read our full review of the LG Google TV platform here
Best Design - Panasonic Viera WT60 series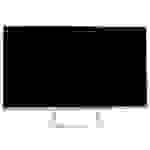 Everyone loves great picture quality, but lots of us want beautiful design to go with it. We saw some interesting, well-made products this year, and the winner of this award is the Panasonic Viera WT60 series. These TVs sport impressive, acrylic white backs, silver metal borders, and clear, modern bezels. The remote control lights up with a pumpkin-orange glow, and an LED along the bottom of the panel beams in icy blue as you turn the power on. A chrome stand props the panel up in a final, cool flourish. (Current list price approx: 47-inch, $2,299; 55-inch, $2,889)
Read our full review of the Panasonic Viera WT60 series here
Runner-up - LG OLED EA9800 series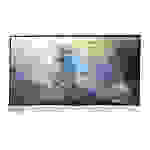 In second place is unsurprisingly LG's OLED EA9800 series. Less than a centimeter thick, these panels will absolutely floor you: You've never seen a TV this thin. Furthermore, the stand, bezels, and even the speakers are completely transparent, which relays an impressive sense of weightlessness. Lastly, the entire screen is curved, which can enhance certain viewing angles and even deflect light in some instances. This design approach is very daring, earning LG this Design honor. (Current list price approx. $8,999.99)
Read our full review of the LG OLED EA9800 here
Best Streaming Device - The Dish Hopper
By far the coolest, most feature-packed streaming device we spent time with this year was the Dish Hopper. In-house expert Josh Fields refers to it as "the mother of all DVRs" because it can record six channels simultaneously. Hate loudmouth primetime commercials? Skip them. Headed to the powder room, but don't want to step away from your live show? Stream it to your phone and take it along with you. If you're a TV-loving Dish subscriber and you're sick of missing your favorite primetime shows, definitely check out the Hopper. (MSRP: $12 per month on top of cable service fees)
Read our full review of the Dish Hopper here
Runner-up - Roku 3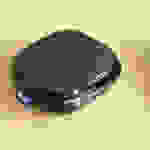 Scores of people are giving up cable every day, and they're replacing it with streaming services like Netflix and Hulu Plus. If you're thinking of kicking the cable can and you don't already own a smart TV, the Roku 3 is ready to greet you with open arms. The Californian company really hit the nail on the head with this little box: For just $99, you'll get access to Netflix, Amazon, Hulu, and HBO GO. Best of all? The included remote uses motion-control, voice commands, and a D-pad for quick, precise navigation. (MSRP: $95)