Televisions
2015 Best of Year Television Awards
OLED is still king, but there are plenty of bargains to be had, too.
The television world is in transition. Heard of OLED, UHD, HDR, 4K, and quantum dot? If not, you will the next time you shop for a TV. With all the new tech on the market, it's a great time to be upgrading your home theater, but you'll want a TV that'll look great today and take advantage of all the amazing tech that's coming tomorrow.
Lucky for you, we've lab-tested all of the hottest TVs on the market to find the absolute best of the best, from flagship 4K sets to big-screen bargains. If you're in the market for a new TV, we've got a pick that'll suit your needs.
---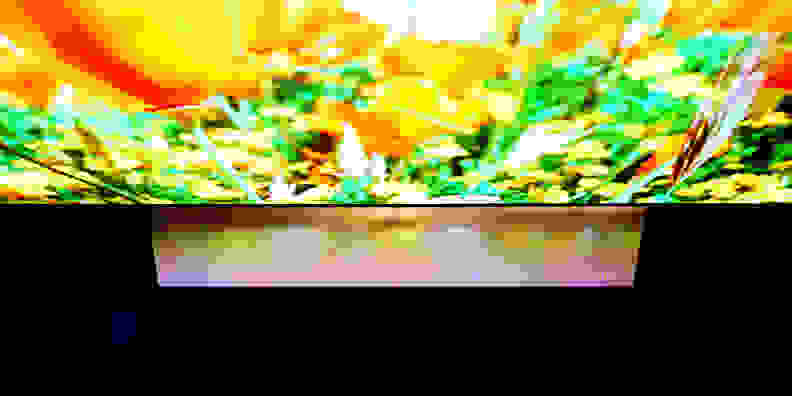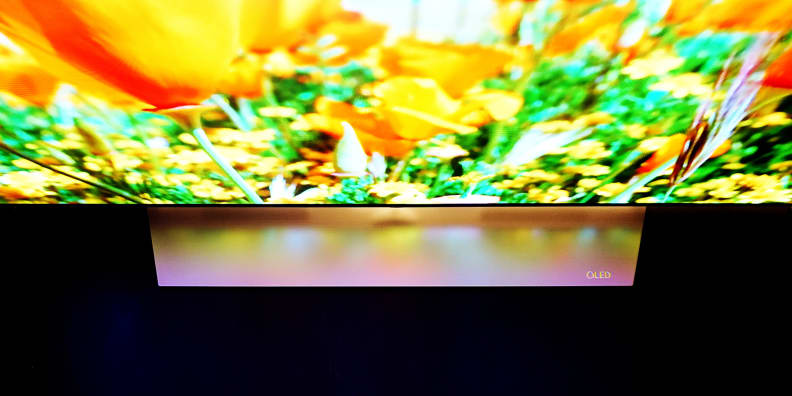 Best Television of the Year: LG 65EF9500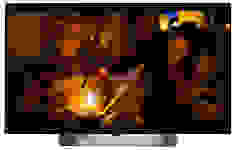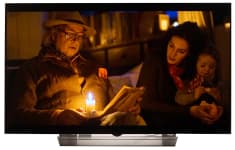 OLED TVs have consistently provided the best picture quality we've ever seen. The LG EF9500 series is pricey, but it takes the OLED tech we know and love, ups the resolution to 4K, and wraps it all in a design that stands out from the crowd. Best of all? This is the first flat 4K OLED television, so if you're not a fan of curved TVs, this is the one to get. Read our review.
Runner-Up: LG 65EG9600 — If you do like the curve, the EG9600 series is your ticket. You'll sacrifice a bit of viewing angle, but if you're sitting front and center, you'll enjoy a more immersive experience.
Best Design in Television: Panasonic TC-65CZ952B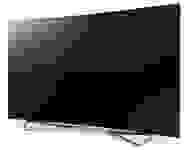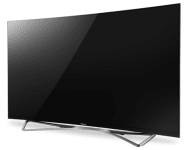 While LG is the only major manufacturer selling OLED TVs today, Panasonic is soon to join the fray with the stunning TC-65CZ952B, the company's first OLED model. This set has enthusiasts' tongues wagging, combining OLED tech with Panasonic's legendary image processing. Our favorite part? The design, which includes Alacantara backing for a true luxury appearance. Read our review.
Runner-Up: Samsung UN65JS9000 — If you're looking for something more affordable (and available), the UN65JS9000 is our top pick. This slim, curved TV is a phenomenal performer, but it stands out for its rippled "shirring" back design.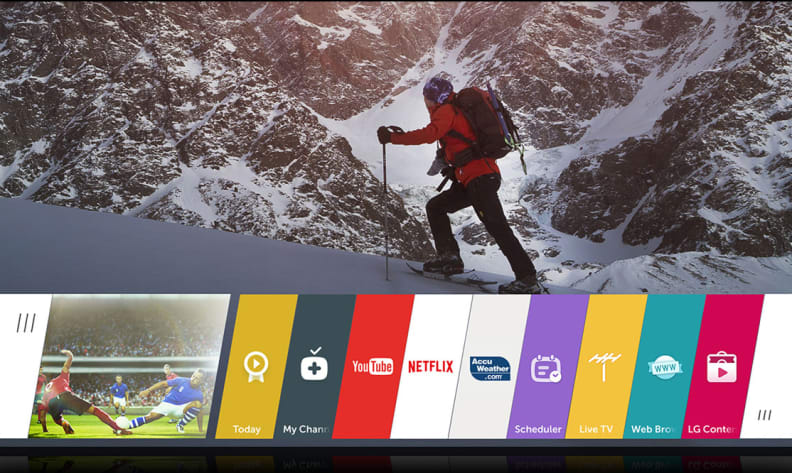 Best Smart TV Platform: LG webOS 2.0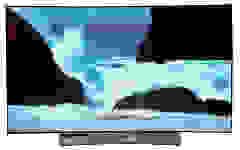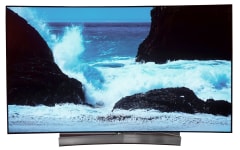 A few years ago, smart TV features were a neat extra. These days they're a must-have, and no smart platform is more enjoyable to use than LG's webOS 2.0. It's bubbly, fun, and expertly designed, with a motion-controlled remote that—once you get used to it—makes navigating through the wide array of apps a simple, enjoyable affair. Read our review.
Runner-Up: Google Android TV – Android TV has appeared on many Sony TVs this year, but could make its way to other brands soon. The platform takes the mobile OS and simply blows it up to big-screen scale, and if you're already plugged into Google's ecosystem, it provides incredible functionality right out of the box.
Best 4K Television: LG 65EF9500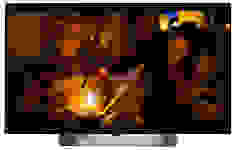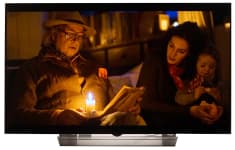 It's no surprise that the best overall television is also the best 4K TV. There isn't much 4K content available just yet, but the LG 65EF9500 handles it beautifully, while also doing an excellent job of upscaling existing 1080p content to fit. This ensures your TV looks great today while still being set up for success for years to come. Read our review.
Runner-Up: Samsung UN65JS9500 — Samsung's JS9500 can't quite match OLED for black levels, but it produces an arresting picture thanks to its wide color gamut and bright, full-array LED panel. It's a wonderful TV, especially for people who have brightly lit viewing spaces.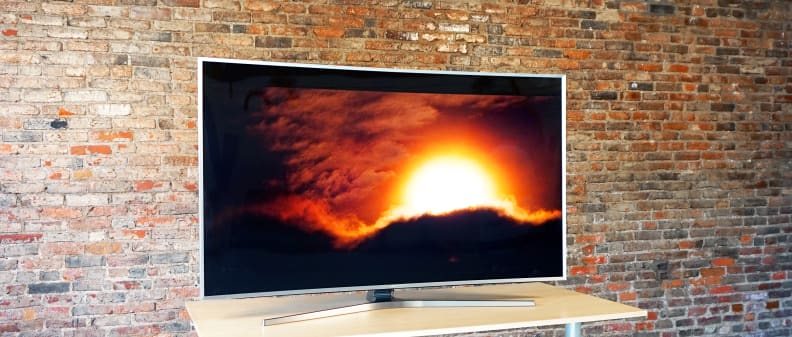 Best LED Television: Samsung UN65JS9500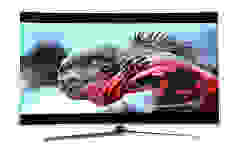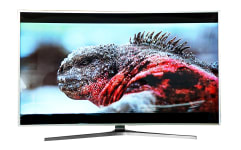 If you're worried about adopting bleeding-edge OLED tech, Samsung's UN65JS9500 is an excellent pick. This TV pushes the traditional LED technology further than ever before, delivering stunning brightness, inky blacks, and vibrant colors. It's a beautiful TV, and easily the best Samsung has ever made. Read our review.
Runner-Up: Sony XBR-65X930C — Want something a little bolder? We recommend Sony's XBR-65X930C. it uses the company's "wedge" design, flanking the screen with massive speakers that blast out at the viewer. They make a fantastic first impression, backed up by phenomenal image quality and a potent Android-based smart TV experience.
Best Television Under $1,000: Vizio M55-C2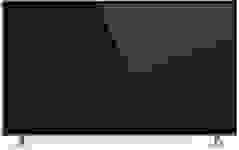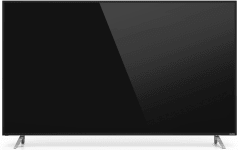 While the best TVs on the market deserve props, they all have one big downside: they're expensive. Vizio's M series is the perfect medicine for what ails your wallet, offering 4K resolution and solid performance at an accessible price point. The biggest M Series TVs will set you back quite a bit, but the 55-inch retails for less than $1,000, while the 49-inch can be found for under $600. Read our review.
Runner-Up: Samsung UN55J6300 — If you want the Samsung name but don't want to pay out the nose, consider the J6300 series. The company's flagship 1080p line provides a premium experience with great picture quality at a very reasonable price. While the series scales up to 75 inches, we like the 55-inch model, which can be had for under $900.
Best Television Under $500: Sony KDL-40R510C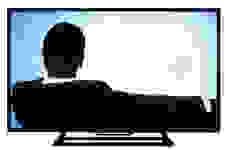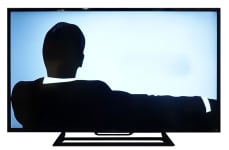 If you're looking for a solid pick at an unbeatable price, Sony's KDL-40R510C is our go-to. It delivers amazing picture quality for the money, with excellent calibration right out of the box. The build quality is exceptionally sturdy for a sub-$500 TV, and a selection of useful smart TV apps mean you don't need an external streaming box to get your content fix. Read our review.
Runner-Up: Vizio E48-C2 — If you're willing to sacrifice a bit of out-of-the-box image quality in exchange for a larger screen, Vizio's E series is a great pick. The 2015 edition has a sturdier design than previous iterations, but retains the same great price-to-performance ratio. Sure, it's only 1080p, but you can get a 48-inch TV for under $500. We're not complaining.
Best Big-Screen Bargain: Vizio M70-C3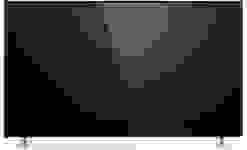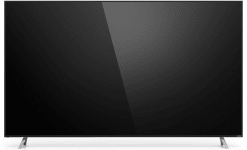 If you just want the biggest TV you can get but don't want to shell out three months' worth of paychecks to get there, then the 70-inch Vizio M Series is an excellent selection. It boasts 4K resolution, smart features, and a gigantic screen. Available for under $2,000, you'd be hard-pressed to find a better deal on a bigger TV. Read our review.
Runner-Up: Sony KDL-75W850C — 4K makes a big difference on a big screen, but if you're willing to skip it, the Sony KDL-75W850C is a great choice. It is a great performer, but what's really important is that you're getting a gigantic 75-inch screen for $2,000 (or sometimes less).