Televisions
These are the best TVs and home theater products of 2017
Looking for a new TV? These are the very best we tested this year.
Last year, we got our first taste of TVs that combined the two best TV technologies: 4K and High Dynamic Range (HDR). This year, 4K and HDR went mainstream, with TVs well under $1,000 delivering next-gen picture quality without breaking the bank. If you've been waiting to upgrade, now is the time.
But just because there are finally good, affordable 4K/HDR TVs doesn't mean they're all great. We've tested nearly every 4K/HDR TV series on the market to separate the best from the rest. These are the best TVs and home theatre products we've tested in 2017, no matter your needs or your budget.
Best TV: LG C7 Series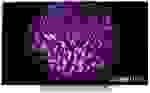 LG's OLED TVs have, for years, dominated our ranks of the best TVs thanks to their jaw-dropping picture quality. Though non-OLED TVs have closed the gap this year, the LG C7 OLED TV is still our favorite overall TV in 2017.
Though it's not LG's most affordable OLED, it offers superb picture quality across the board with prices starting right around $2,000. There are other TVs that are just as impressive, but the C7 is the best combination of size, performance, price, and features of anything we saw this year. Read our review.
Best TV for the Money: TCL P Series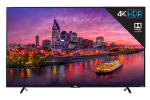 We test dozens of amazing TVs every year, but the one that got us talking the most may have been the TCL P Series. Though not the best TV we tested this year, the TCL P Series has one incredible feature other TVs couldn't touch: the price.
Though TCL's promises of larger models never materialized, you can still get the 55-inch model (which includes 4K and HDR) for $650 and under. That's remarkable, and there's simply no better bang for your buck anywhere on the market. Read our review.
Best TV Under $500: Vizio E Series
For the last couple of years, Vizio's E Series has been a great choice for cash-strapped buyers who want a taste of what the best TVs can do. That's true this year, as well, with the Vizio E series offering 4K resolution up and down the line.
If your budget is capped at $500, the 43- and 50-inch Vizio E Series offers excellent all-around picture quality and 4K. The 55-inch model also hovers just above $500, and that gets you HDR, to boot. No matter what size makes the most sense for you, the E Series is the best place to start looking. Read our review.
Best TV for Gaming: TCL P Series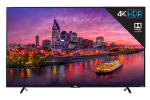 While we love the TCL P Series for its amazing combination of picture quality and price, it also is one of the best TVs you can buy if you're into video games. That's because it offers extremely low input lag on every input, so your games will be more responsive than on other TVs.
Add to that the TCL P Series' excellent 4K and HDR picture quality, and you've got a perfect TV to complement your new Playstation 4 Pro, Xbox One X, or your gaming PC. Read our review.
Best Streaming Device: Roku Ultra (2017)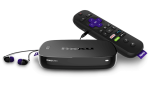 Whether you're cutting the cord or just want to binge watch the latest season of Stranger Things, there are a lot of ways to watch your favorite streaming services. But while many new TVs come with Netflix built in, a dedicated streaming device is your best bet, and there's simply no better option than the Roku Ultra.
Outside of a few speciality situations, the $100 Roku Ultra has everything you could want. It's easy to set up, easy to use, it can access all the most popular streaming services, and it has the best remote—by far—with a built-in headphone jack so you can listen to your shows wirelessly. Read our review.
Best TV for HDR: Samsung Q9
Though OLED TVs remain among our favorites for 2017, Samsung's proprietary "QLED" TVs really caught our eye this year. The Samsung Q9 is the best of the bunch, and it's easy to see why: it's stunning when playing the latest 4K and HDR content.
That's because it gets stupendously bright and colorful, lending an incredible, lifelike quality to HDR content. There's a strong argument to be made that HDR is the best thing to happen to TVs in nearly two decades, and the Samsung Q9 makes that case better than any TV on the market right now. Read our review.
Best TV Under $1,000: Vizio 55-inch P Series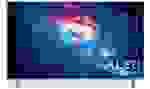 For many people, a new TV is a big-time purchase. Maybe you got a new house, or re-did your living room, or you just want to spoil yourself. Either way, you can get a truly stunning TV for $1,000 and under. Our favorite? The 55-inch Vizio P Series.
The Vizio P Series is good at, well, everything. It's got 4K, HDR, it gets exceptionally bright and colorful, and it is an excellent TV for watching sports, movies, and playing video games. There's simply no better TV under $1,000 right now. Read our review.