Televisions
4K Ultra High-Definition Broadcasts to Begin in Japan in 2014
Japan would be the first country to broadcast in 4K, and could drive demand for the new ultra high-resolution TVs.

Credit:
TV stations in Japan are about to get even more resolution. The Japanese government will begin 4K TV transmissions in July 2014, according to a report published in Asahi Shimbun (and picked up by Reuters). Japan would be the first country to broadcast in 4K, if the upgrade stays on schedule—and just in time for the end of the World Cup, at that. The first generation of 4K (or ultra high-definition) televisions have just started to become available. With sky-high retail prices and almost no native 4K content, demand for the new sets is low. The Japanese government's plan is basically an incentive to drive demand and boost revenue for Japanese TV-makers including Panasonic, Sony, Sharp, and Toshiba.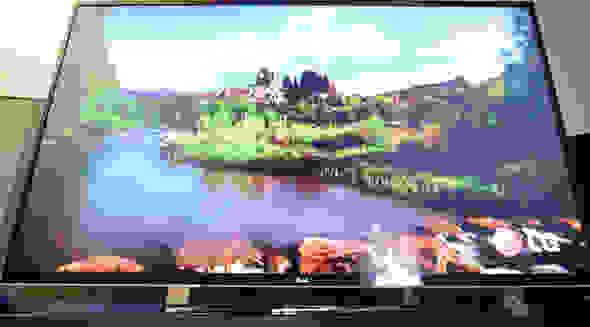 With four times the resolution of 1080p high-def video, 4K will require a significant upgrade to broadcasting infrastructure. Since Japan is relatively small and has just a few dozen terrestrial TV stations nationwide, the 4K overhaul should be easy—at least compared to updating the entire U.S., which has more than 1,000 local TV stations spread out over a huge area. But if the format gains enough of a foothold in Japan, it could spur the entertainment industry to start producing more 4K content, which makes the whole format more attractive for viewers and creators alike.