Televisions
5 reasons the new Apple TV is worth your money
It's binge-watching season.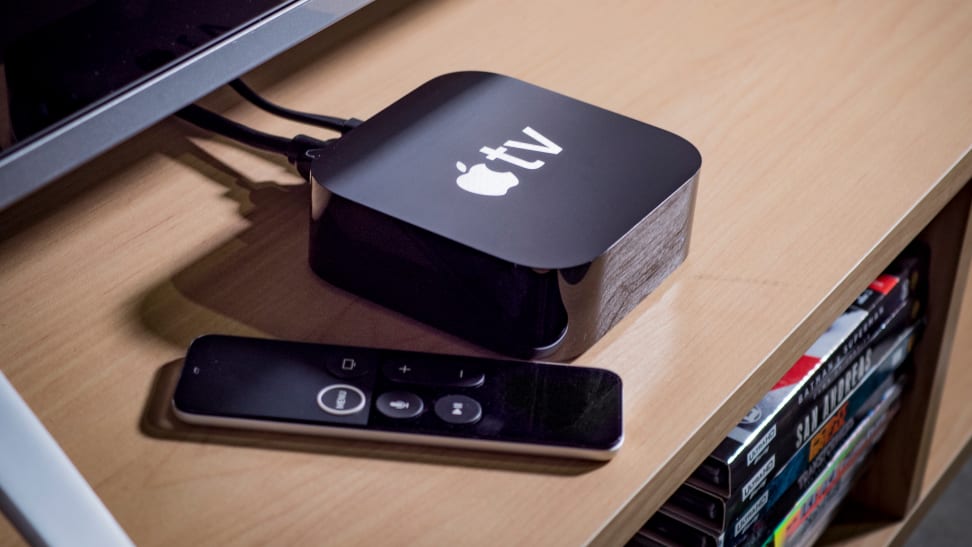 Credit:
A year ago Apple released a highly anticipated update to the Apple TV. It brought big changes, but many were disappointed with the lack of 4K video output—especially with the Apple TV costing far more than similar boxes from Roku and Amazon.
This year Apple is back with a faster, 4K-ready Apple TV. But 4K output isn't the only thing that makes the new Apple TV 4K a worthwhile investment. Here are our top five reasons to upgrade to the new Apple TV 4K.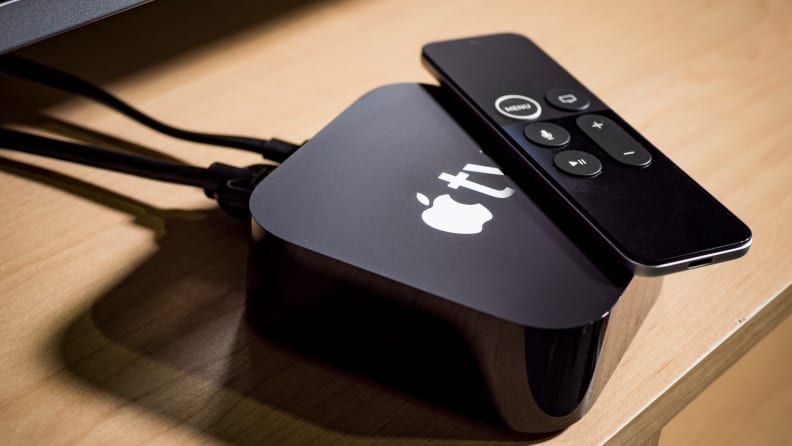 1. 4K HDR Video
The most obvious advantage of getting the new Apple TV 4K is the ability to play back 4K and HDR (aka High Dynamic Range) video. You've probably heard of HD (720p), and Full HD (1080p). 4K is the next level (2160p) and is all about the pixel count; more pixels means you get a sharper image with more detail.
Just about every new, name-brand TV above $400 offers 4K resolution. On top of that, most of these also support High Dynamic Range (aka HDR) content. In a nutshell, HDR movies and TV shows are brighter and more colorful than "standard" ones that you're watching now.
Personally, I was pretty skeptical of the difference between Full HD and 4K HDR. That is, until I got the new Apple TV 4K. The difference is incredible. The colors are so vivid you think you're there.
2. Your iTunes Library Gets a Free Upgrade
Yep, you are hearing me right. Remember when TVs switched from DVD to Blu-ray and you had to buy all your movies a second time? Well, Apple is making it easy if you bought movies through iTunes, upgrading many existing movie purchases to 4K for free. Disney was surprisingly the only major studio that has not yet conceded to upgrade their movies (Apple claims it is working on this).
Apple has also negotiated so that 4K films won't cost more to rent through iTunes than HD versions, making it one of the cheapest places to rent new movies as well. Wonder Woman, for example, costs just $9.99 to own in 4K and $5.99 to rent right now.
3. Dolby Vision now, Dolby Atmos coming soon
Hang with me here, but there are two competing "standards" for HDR: HDR10 and Dolby Vision. The technical differences aren't that important, but many picture quality purists believe Dolby Vision is the better of the two. All HDR-compatible TVs support HDR10 (since it's an open standard), but if you are paying for a Dolby Vision-compatible TV (like LG's OLEDs) then you want Dolby Vision support from your streaming box. The 4K Apple TV has it.
On the audio side, the counterpart to Dolby Vision is Dolby Atmos. Dolby Atmos offers surround sound that is far beyond anything else on the market. Again, if you're splashing out for a sound system with Dolby Atmos, you want a box that supports it. The Apple TV has the hardware to support it now and Apple says Dolby Atmos support will be added via a software update in the future.
4. All your streaming options in one place
If you use Netflix, Amazon Prime Video (soon to be on Apple TV), or Vudu then you already have access to some 4K movies (depending on your subscription). Like other streaming boxes, the Apple TV brings all of these platforms together in one place. That's the easy part.
Where the Apple TV sets itself apart is the new TV app, which can bring multiple streaming services into one app, which also keeps track of your progress across all your Apple devices. This helps wrangle all those various streaming services like Hulu, Showtime, HBO Now, ESPN, NBC Sports, ABC, CBS All Access, and more into one place, so you aren't searching through 10 different apps when you want to find something to watch.
There are still some headaches, though. Netflix shows aren't pulled into the TV app, Amazon Prime is a no-show for the time being, and the Apple TV doesn't support Youtube's 4K codec, so those videos are 1080p only.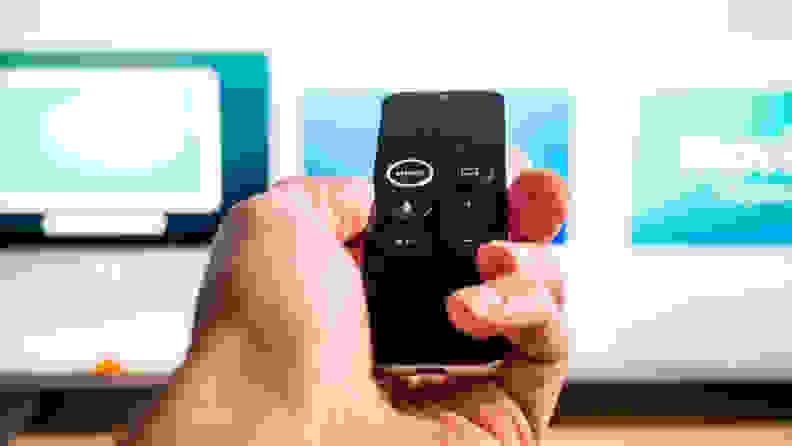 5. The Menu Button
This might sound small and silly, but the menu button now has a white plastic ring around it and it has made my life so much easier. When you are picking up the controller in the dark you can see the ring and it's easier to tell which way the remote is pointing.
In fact, the entire remote has gotten a nice upgrade over the earliest Apple TVs. If you're still using an early-generation model, the new Apple TV will feel far more usable. Voice searching with Siri is simple and intuitive, and can even be used to enter passwords—a huge timesaver.
Other Things to Know:
You don't need a 4K TV to use the new 4K Apple TV. You just hook it up via HDMI cable and it will output whatever your TV's max resolution is. That said, you will need to buy a 4K and HDR-ready HDMI Cable (aka HDMI 2.0 and HDCP 2.2) to connect it to a 4K TV.
You don't need a 4K TV to use the new 4K Apple TV.
HDMI 2.0 cables look physically identical to older HDMI cables, but older cables can't carry 4K/HDR signals. We've put together a roundup of the best HDMI cables out there to help you pick one.
If you don't have a 4K TV yet and you aren't planning on upgrading for a few years, then we recommend trying the 2017 Roku Streaming Stick. It's our preferred solution for people using older HD TVs and it costs less than $50.