Televisions
5 smart gadgets that will turn your living room into an epic home theater
Dim the lights and get ready for an amazing movie experience.
I don't go to the movies often, but a few weeks ago, I simply had to go see Wonder Woman on the big screen. It was a great movie, but the whole time I was there, I couldn't help thinking I would have rather watched it at home. The people sitting beside me kept talking, a child kept kicking my seat, and worst of all, we paid $15 for a small popcorn and a drink—c'mon now.
If you want to skip the crowds and expensive snacks, but still get the theater experience, why not turn your living room into a bona fide home theater? You can have surround sound, dimming lights, and voice controls, all while cozying up on your own couch.
We'll break down the five gadgets you need to get started. And if you want voice controls through Amazon's Alexa, we have a whole guide on that too.
1. Smart lights for a theater vibe
Perfectly dimmed lights are essential to a great home theater experience, and you can get the ambiance just right with smart light bulbs like Philips Hue. You can choose between soft white or color-enabled bulbs, and either option can be easily adjusted via your smartphone. We reviewed both starter kits in our best smart bulbs roundup and absolutely loved them.
Philips Hue bulbs also work with Alexa, so if you have an Amazon Echo or other Alexa-enabled device, you can ask her to dim the lights for you as the movie starts. And if you want an even crazier home theater experience, you can sync your color-changing Hue bulbs to the movie you're watching, which will make the colors change to match the on-screen action and further immerse you in the movie.
Get a Philips Hue Color and White Ambiance Starter Kit on Amazon for $179.99
2. Amp up the sound with smart speakers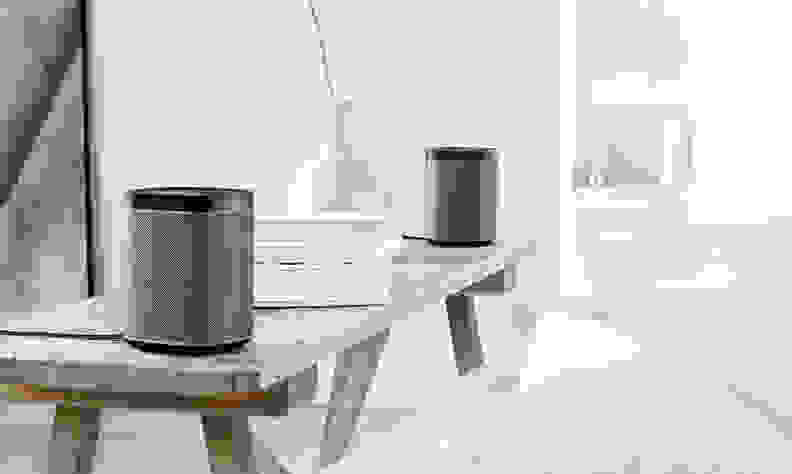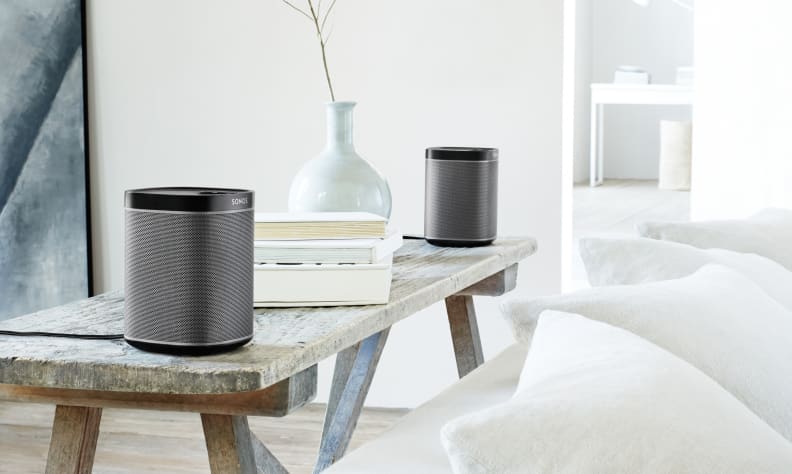 One of the best parts of being in a movie theater is the surround sound. You can recreate this experience at home with smart speakers like the Sonos Play:1. Set up these WiFi-enabled speakers in the back corners of your living room for an immersive, in-the-action movie experience. As an added bonus, they're also great for streaming music in the daytime.
Get Sonos PLAY:1 on Amazon for $199
3. Get more movies with a streaming stick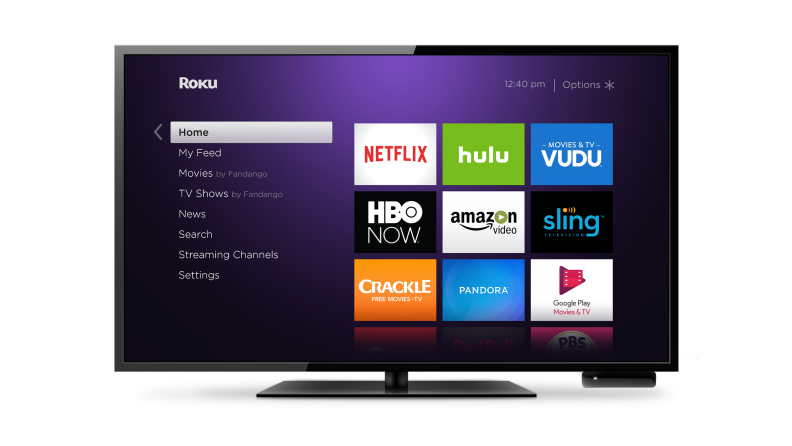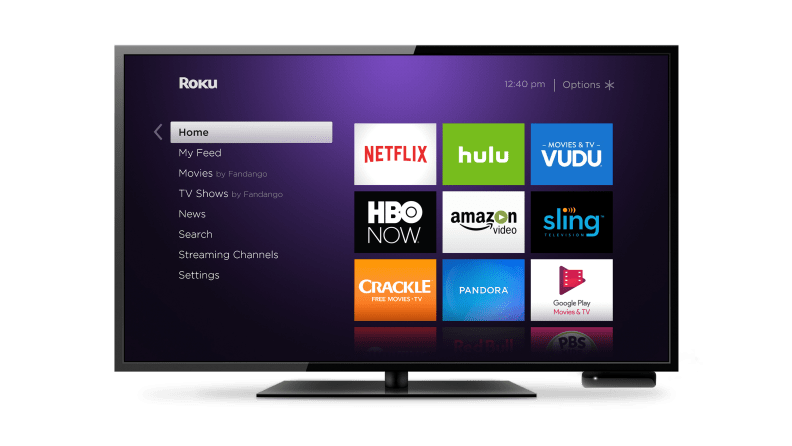 Tired of the films in your DVD collection? Get access to more of the latest and greatest movies with a streaming device like a Roku, Amazon Fire TV, or Apple TV. You'll be able to watch Netflix, Hulu, and other streaming services, as well as rent the latest films from Amazon Video or iTunes.
Get an Amazon Fire TV Stick on Amazon for $39.99
4. Control it all with the Logitech Harmony Hub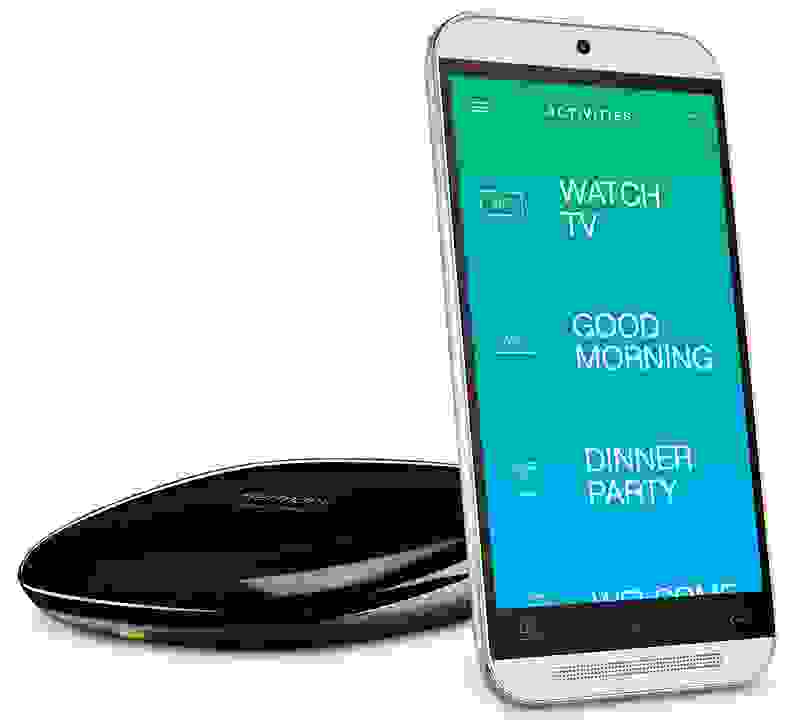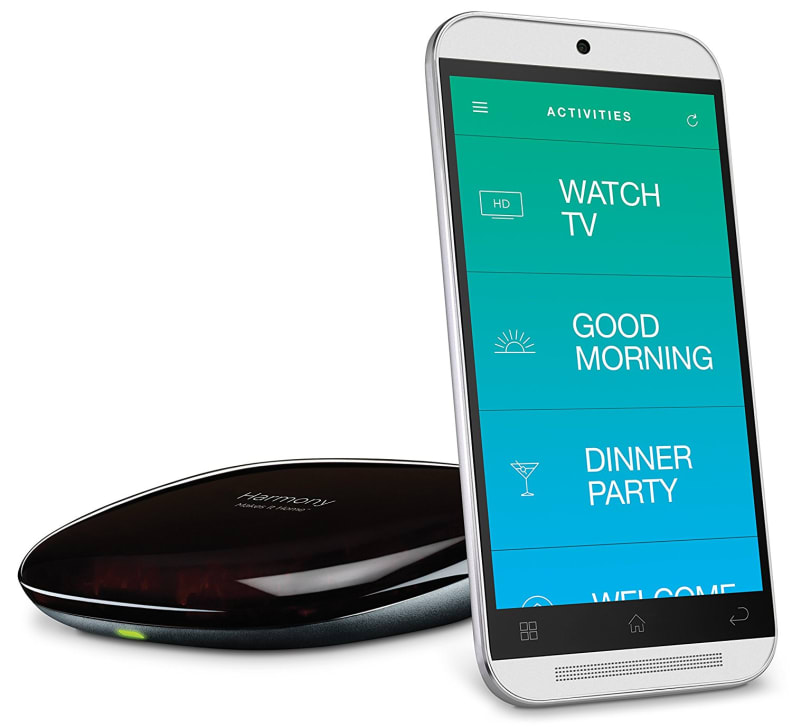 If you want to completely streamline your home theater experience, you need the Logitech Harmony Hub. This Alexa-enabled device allows you to control up to eight home entertainment devices—including all the ones listed above—with the touch of your smartphone!
For instance, you can set up a "Movie Night" activity that automatically powers up your streaming device, dims the smart lights, turns on the speakers, and even closes your smart blinds or adjusts your connected thermostat.
Get a Logitech Harmony Hub on Amazon for $88.99
5. Make your own delicious snacks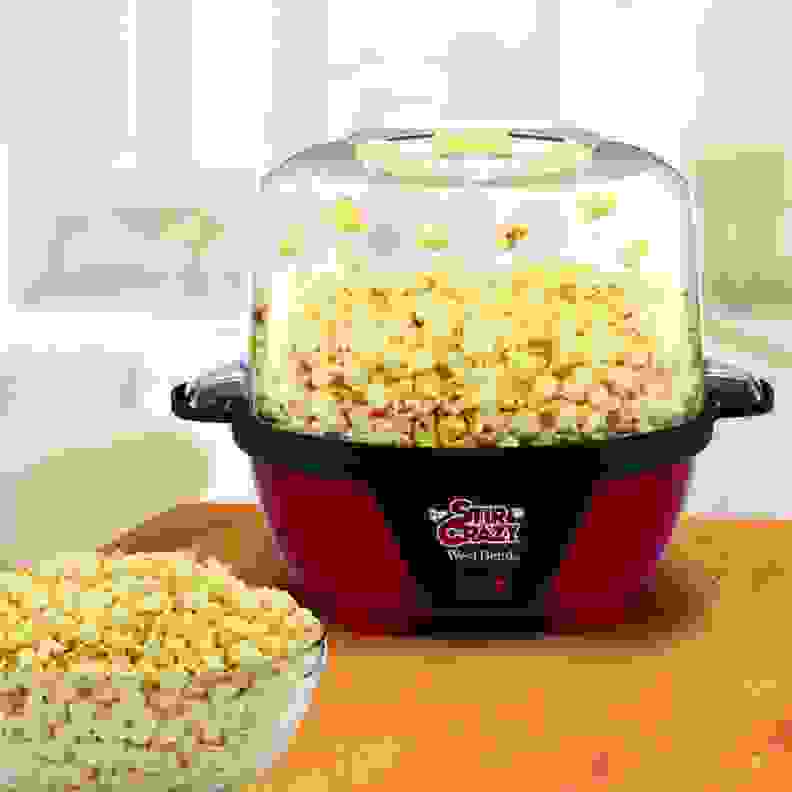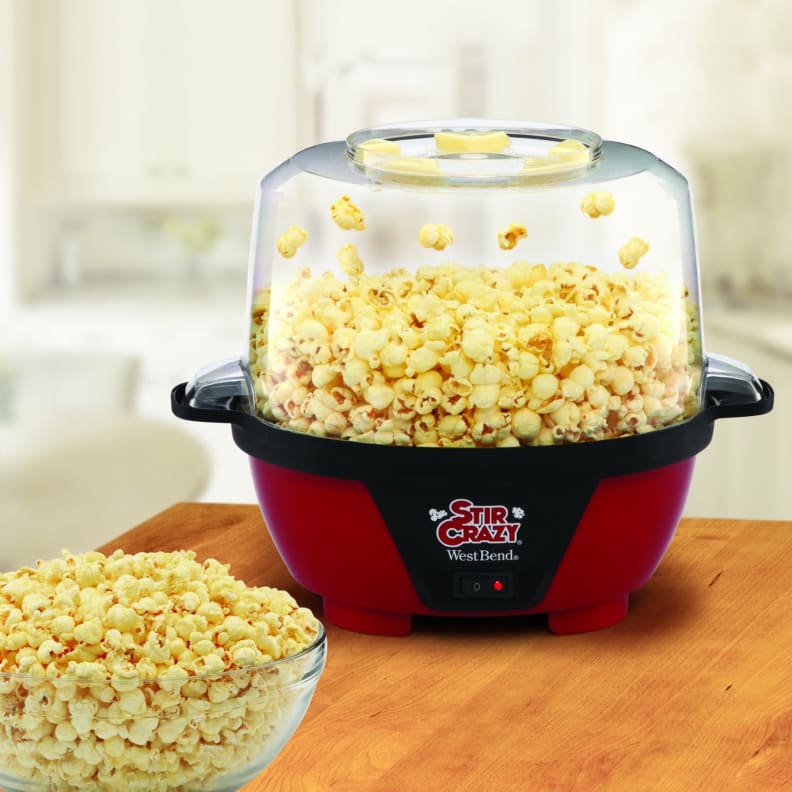 There's no smart popcorn machine (yet), so you'll have to settle for a regular one as the finishing touch to your home theater. Within a matter of minutes, the West Bend Stir Crazy Popcorn Popper can make you several cups of delicious popcorn, ready to be covered with butter and devoured during the movie. The best part? It won't cost $15 per serving.
Get a West Bend Stir Crazy Popcorn Popper on Amazon for $21.60
Just like that, you can have an authentic movie-going experience at home thanks to smart home tech. Now sit back and enjoy your movie!