Televisions
7 tips for getting the most out of your Roku streaming box
Don't settle for a sub-par Roku experience
This feature is part is Reviewed.com's Guide to Cord Cutting, where we explain everything you need to know to start living life without a cable bill.
---
Cutting the cord and kicking your cable contract to the curb is a great way to keep your monthly costs down.
After spending time with some of the most popular streaming devices, we determined that the Roku Premiere+ is the all-around best option for most people. The Premiere+ has more features and processing power than lower-end Roku devices, but is significantly cheaper than the higher-end Roku Ultra, which includes a few features we don't find compelling enough to justify the jump in cost.
If you've already got a Roku streaming box (or if you're lucky enough to own a TV that includes the Roku platform), you're well on your way to getting rid of cable for good.
But there's more to that little Roku box than you might think, and if you want to get the most out of your experience, there's some important things to consider. We've compiled a list of tips to help you get to know your new Roku—with any luck, you'll never look at another cable contract again.
1. Keep it inconspicuous—mount your Roku box.
As small and sleek as a Roku box is, you might still find its presence on your TV table to be throwing off your living room's groove. If you're a stickler for presentation, consider mounting your Roku box on the back of your TV.
One of the most affordable and well-reviewed Roku mounts is this mounting system from TotalMount, which is currently on sale for about $15 on Amazon. This mount is compatible with the Roku Premiere, the Premiere+, and the Roku Ultra.
The device offers two options for mounting: adhesive bonds that stick to the back of your TV, or clips that hook into your TV's vents. With the right positioning, a mounted Roku box keeps all of the necessary wires hidden behind your TV—not in your line of sight.
If you have an older Roku 4, this Roku mount from HideIt will serve you well. Keep in mind, though, that this particular model mounts to the wall, not the back of your TV.
2. Be sure to add the essential channels.
Before you kick your feet up and do some Roku-surfing, take stock of all your box's channels and make sure the essentials are accounted for. For most people, the must-have Roku channels are Netflix, Amazon Instant Video, Hulu, Crackle, and YouTube, but there's a couple of others that are often overlooked.
Take, for instance, Plex—an app that allows you to stream video, music, and photos from your own personal server. You can also grant your friends and family access to your own personal server so they can stream your media library from wherever they happen to be. I've found Plex to be a fantastic addition to my streaming arsenal—whenever I hit a wall on Netflix, I turn to my Plex server.
Plex allows you to stream video, music, and photos from your own personal server.
NewsOn is a great way to watch local channels from all around the United States, especially if you want to keep track of local goings-on in regions you don't currently live in. The app and service are completely free, too—the way local content should be.
HBO Now is a great way to stay on top of shows like Westworld and Game of Thrones. For about $15 a month, you can stream HBO programming as it airs or enjoy a back catalog of HBO TV shows at your leisure.
3. Separate free content from the stuff that costs money.
Subscription-based channels like Netflix and HBO Go are paywalled, so there's not much of a risk of walking into unforeseen credit card charges, but be wary of apps that offer both free and paid content, because it's often frighteningly easy to skip a payment confirmation screen in the heat of the moment.
Amazon, for example, offers both free programming via Amazon Instant Video as well as paid rentals. Always take note of what content is free and which ones will ring up a charge on your credit card before hitting play.
4. Take advantage of the Roku remote's headphone jack and voice recognition.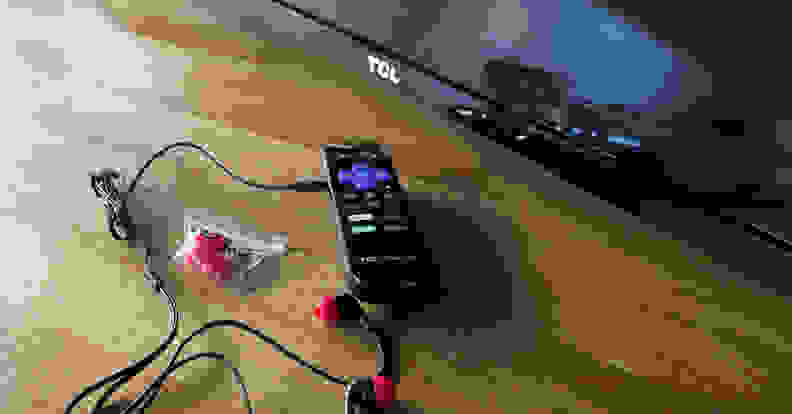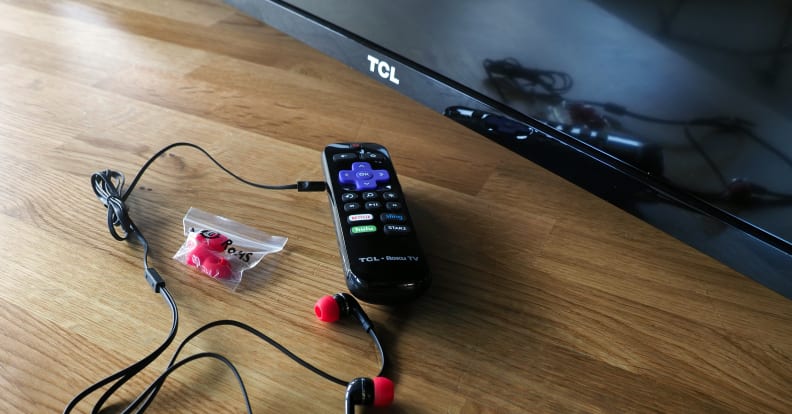 Some Roku devices feature a remote control with a headphone jack, and when a pair of headphones is plugged in, your Roku's audio will automatically output to your headphones of choice. This is an especially useful feature for people who live in noisy environments or people who share a bedroom or living room with others.
Some Roku devices feature a remote control with a headphone jack.
For a complete list of Roku devices that feature a remote with a headphone jack, check out Roku's device comparison chart.
You can also use that comparison chart to determine whether or not your Roku's remote control features voice recognition. Currently, only a handful of Roku devices include voice recognition out-of-the-box, but if you've ever experienced the frustration of using an onscreen keyboard to search for TV shows, you probably recognize the value in voice recognition.
5. The Roku app has a ton of useful features—download it.
If you don't have a Roku remote capable of voice recognition (or if you just want to streamline your entire Roku experience), download the Roku app for iOS or Android.
Once the Roku app syncs to your Roku box, you can handle all of the searching and browsing from your personal device, which is awesome because it's infinitely easier to type on your phone than it is to navigate a keyboard on your TV with directional buttons. The Roku app also responds to your voice, so you can just say "Game of Thrones" instead of typing it all out by hand.
Even if you spring for a higher-end Roku, the mobile app is an essential part of the Roku experience at this point—I can't see myself using the platform without it.
6. If you still miss live cable TV, try Sling TV.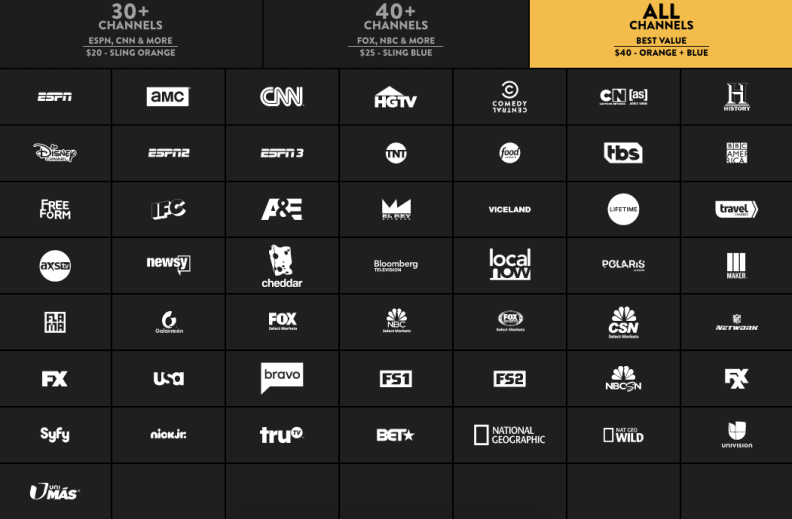 If getting rid of cable leaves you feeling high and dry when it comes to live, streamable cable TV, Sling TV might be a worthy addition to your cord-cutting arsenal.
Sling TV is a subscription-based, contract-free platform that streams live TV (think of it as Netflix for cable TV channels). It starts at twenty bucks a month, but premium channels like HBO can be added for an additional fee. Like other streaming platforms, Sling is a month-to-month subscription with no long-term contracts.
Think of Sling TV as Netflix for cable TV channels.
I've been using Sling for over a year, and while I have some minor nitpicks with the service, I've found it to be a good alternative to messy cable contracts. I wouldn't recommend it for Roku Streaming Stick owners, however—the Sling TV app tends to perform better on streaming boxes.
7. Not satisfied with the quality of your connection? It may be time for a new router.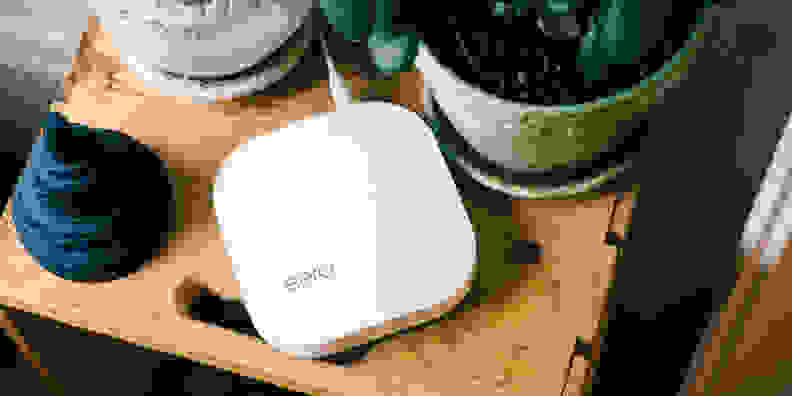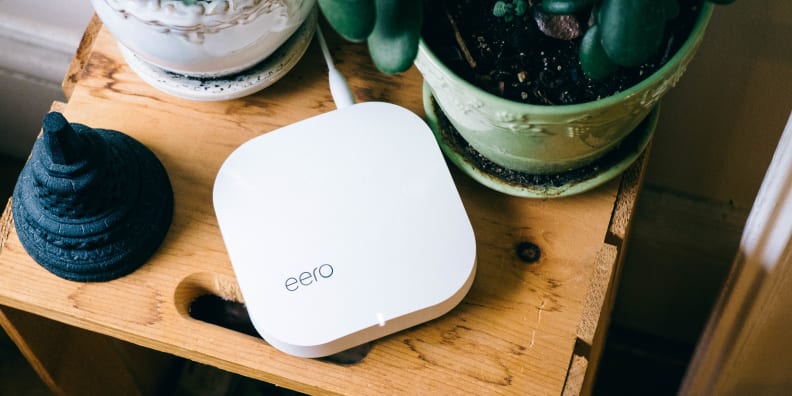 Most of us hate our own routers almost as much as we hate our own printers. A typical night at my apartment, for instance, usually involves a good amount of yelling about how frequently a movie is buffering. You can mess with the router's settings all you want, but more often than not, the answer is investing in a new one.
For cord-cutters who are serious about creating the most painless experience as possible, we recommend investing in a mesh WiFi router, which use multiple "hubs" to cover your house in a big, cozy internet blanket. These systems don't come cheap, but after testing some of the most popular mesh routers, we've come to the conclusion that there's no better option for securing a speedy, reliable signal.
The mesh router that came out on top in our testing is the Eero Home WiFi System, whose user-friendly smartphone app and impressive performance elevated it above the competition.
But if you decide not to reach for the top shelf, there are a handful of more affordable options that still offer premium performance. Check out our round-up of the best mesh wifi routers of 2017 to get the low-down.
Related Video