Televisions
The Steam Machine Brings PC Games to Your Couch
This forthcoming console from Alienware and Valve is an affordable (and comfortable) way to play PC games.

Credit:
At this year's PAX East show in Boston, Alienware turned a lot of heads when it showed off its forthcoming Steam Machine, a console-based PC gaming system that will launch this fall. It was coupled with the latest design of Valve's Steam Controller, and marked one of the first times the Valve Controller and Alienware Steam Machine were available for the public to demo. Lucky for us, we had a chance to go hands on with both of them.
The base model of the Alienware Steam Machine comes with an Intel Core i3 Dual-Core processor, an NVIDIA Geforce GTX with 2GB GDDR5, 4GB of RAM, and 500GB of internal storage. And don't worry: If you're worried about the lasting power of your Steam Machine, you'll be able to upgrade the CPU, memory, hard drive, and wireless cards as well.
The purpose of the Steam Machine is to bring your PC gaming into the living room, and to compete with traditional consoles like Xbox and Playstation. There are already a host of Steam Machines from the likes of Asus and Zotac, but Alienware's venture into the space marks an ambitious leap forward for the concept.
When the Alienware Steam Machine launches this November, it will boast more than 980 game titles available from the Steam Games Library—an impressive selection for a sub-$500 system. But it isn't just a gaming machine; it can also be used to stream TV shows and movies, or play music while gaming.
Alienware's Steam Machine will launch with more than 980 game titles in its library.
At PAX East, Alienware was also showing off Valve's latest—and supposedly final—design for the Steam Controller. The Steam Machine has enough ports for four controllers, and you'll be able to mix and match controllers—including Valve's unique Steam Controller.
Unfortunately, the booth demos did not feature a version of SteamOS to check out. SteamOS is a Linux-based operating system, also developed by Valve, designed specifically to take advantage of the Steam Machine, Controller, and Game Library.
If you're already sold and want to check out what the Steam Machine can do, you actually don't have to wait until it launches this fall. The Alienware Alpha is essentially the exact same machine—even the design is similar—but it runs Windows, and is intended to serve as both a gaming system and desktop alternative. The only aesthetic difference is the Steam logo in the corner. However, when the Steam Controller and Steam OS launch in November, Alpha owners will be able to convert their systems to SteamOS if they find that operating system to be a better fit for their needs.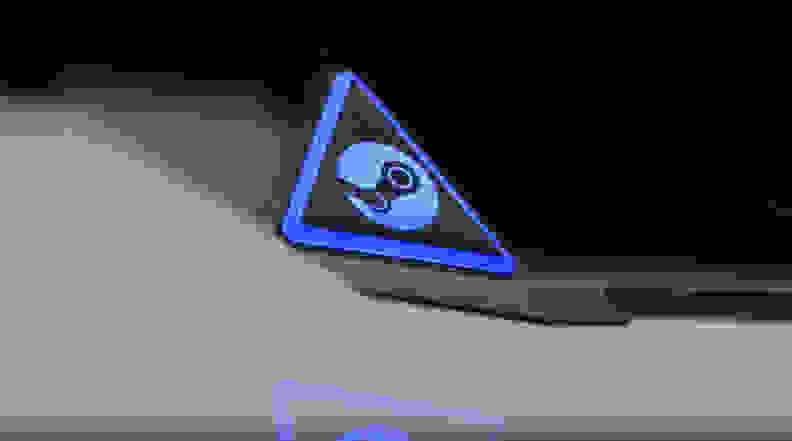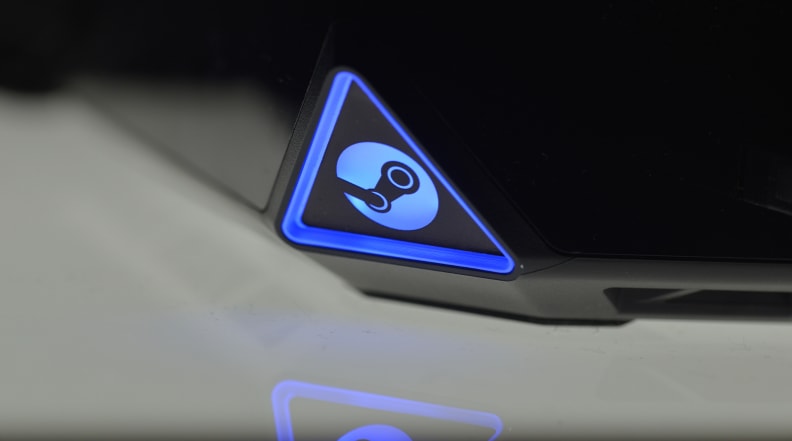 Alienware's Steam Machine will come bundled with a Steam Controller and bonus game content. The entry-level model will set you back a cool $479.99. That's a heftier price tag than an Xbox One or PS4, but well within reason for any devoted PC gamer.
---
Hardware Specifications
Alienware Steam Machine A
CPU: Intel® Core™ i3 Dual-Core processor
GPU: NVIDIA® Geforce® GTX - 2GB GDDR5
Memory: 4GB DDR3L 1600MHz
Storage: 500GB Hard Drive
Alienware Steam Machine B
CPU: Intel® Core™ i3 Dual-Core processor
GPU: NVIDIA® Geforce® GTX - 2GB GDDR5
Memory: 8GB Dual Channel DDR3L 1600MHz
Storage: 1TB Hard Drive
Alienware Steam Machine C
CPU: Intel® Core™ i5 Quad-Core processor
GPU: NVIDIA® Geforce® GTX - 2GB GDDR5
Memory: 8GB Dual Channel DDR3L 1600MHz
Storage: 1TB Hard Drive
Alienware Steam Machine D
CPU: Intel® Core™ i7 Quad-Core processor
GPU: NVIDIA® Geforce® GTX - 2GB GDDR5
Memory: 8GB Dual Channel DDR3L 1600MHz
Storage: 2TB Hard Drive
Related Video