Televisions
The Best Big Screen TVs for the Big Game
Get ready for game day with the biggest, baddest TVs around.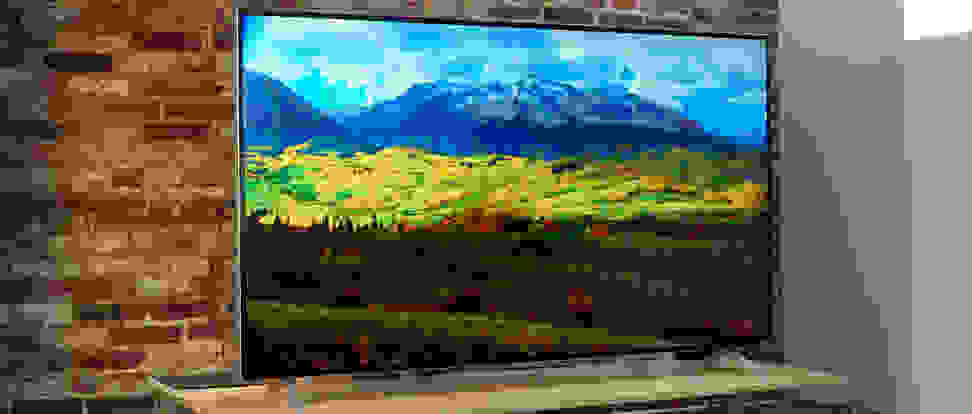 Credit: Reviewed.com / Lee Neikirk
Maybe you've heard? There's a big pro football game just around the corner.
You know, that earth-shattering event where the high-octane offense of the Carolina Panthers will attempt to overcome the #1 defense of the Denver Broncos, while rabid fans scream from the sidelines, their breath rich with the scent of Coors Light and nachos.
But if you can't be there in person for the "fandemonium," you poor devil, you can at least secure yourself a giant TV to soak in the gridiron glory. Of course, you'll want to make sure you have enough money left over for snacks and foam digits, too.
That's where we come in.
We've rounded up six of the biggest, best-performing TV series on the market, with prices for every kind of shopper. While each of these series is available in multiple sizes, and each is priced to move, we recommend starting at 65 inches and working up for the best gameday experience.
With that said, each TV in these series, from the tiniest to the mightiest, represents great bang for your buck, and delivers excellent color accuracy, high contrast, and reliable motion performance—all the things you want in a good gameday TV.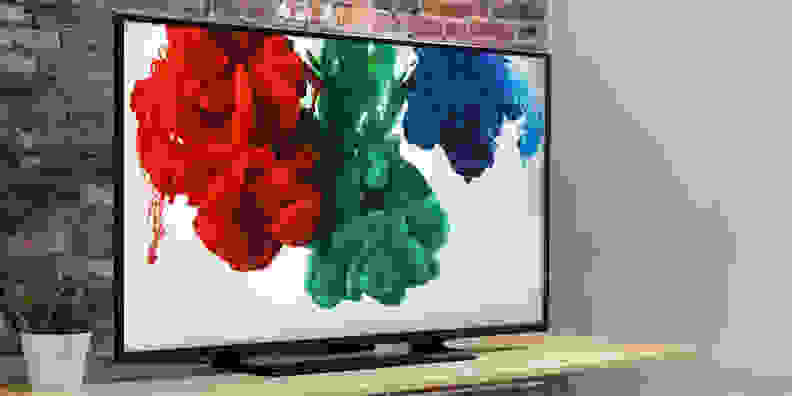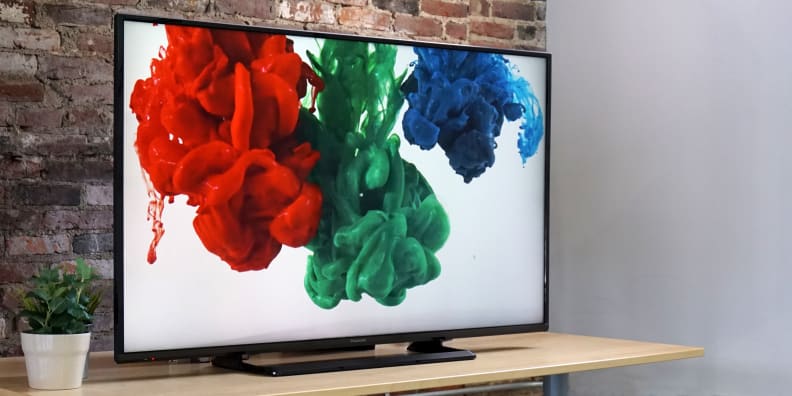 Best Around $500: Vizio E-Series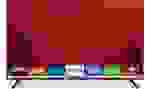 If you're looking for a sizeable TV at a great price, Vizio's E-series is the way to go. The 50-inch Vizio E50-C1 gives you smart functionality including Netflix, Hulu, and Amazon Prime apps, and it's available for around $450 right now. That's an incredible value, saving you from having to pick up an extra box just to stream your favorite shows. It may not be the biggest screen around, but it'll more than get the job done on game day. Read our review.
Runner Up: LG EF6000 Series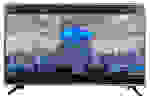 When we reviewed LG's LF6000 series, we were impressed by the TV's no-nonsense approach. It delivers excellent picture quality in a big screen for less than the competition. The one drawback? No smart features. It's available for around $450 just about everywhere, but if you want to add a streaming device to the package, you can head to Amazon, where it's bundled with an Amazon Fire TV Stick for around $483. Now that's a bargain. Read our review.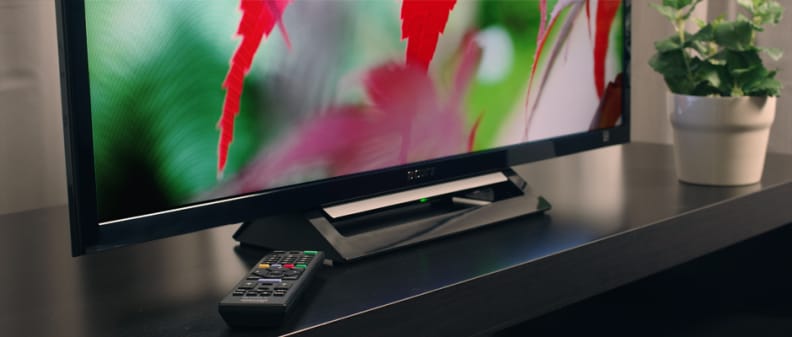 Best Around $1,000: Vizio E Series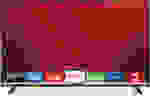 If you want to spend about a grand, the Vizio E series is still the best value around. The 65-inch (E65-C3) model packs the color, contrast, and motion prowess to make game day look great. It also boasts a useful suite of app-snapping functions so you can follow @Broncos on Twitter while you watch, and a "Football mode" that optimizes the picture/audio for the big game. Read our review.
Runner Up: Hisense H7 Series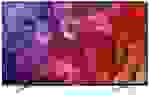 The Hisense H7 series is a great budget option if you need a big screen and 4K resolution. Just note that it's cheap for a reason. The 4K resolution may mean you'll see every tiny detail, but because it's a 60Hz TV it isn't the best choice for fast motion. But can you watch and enjoy NFL action without 120Hz? Definitely. Read our review.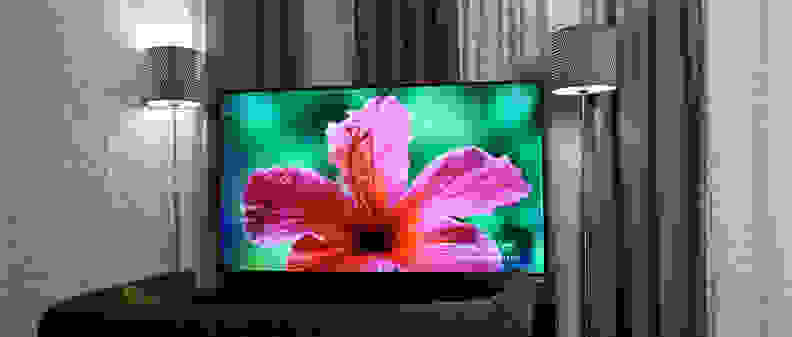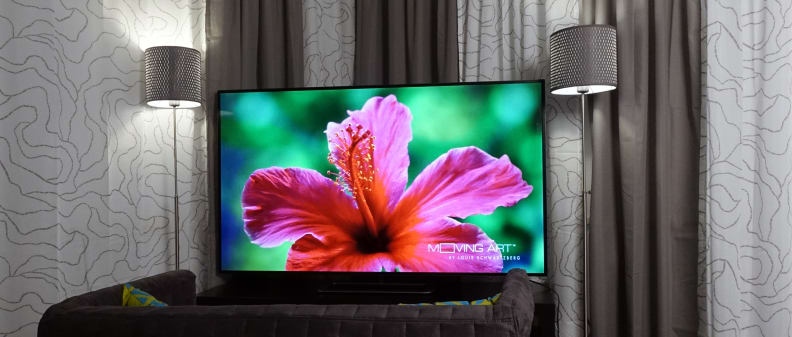 Best Around $1,500: Vizio M Series
What do you get when you take Vizio's E series and throw it a perfect 4K spiral? The answer is the 65-inch M series (M65-C1), a big TV that highlights every blade of grass and bead of sweat on the field. If you want great features like Twitter "snapping" and a ton of pixels at a value price, this is the one to take home. Plus, fast HDMI inputs make it a great choice for gamers, too. Read our review.
Runner Up: Samsung J6300 Series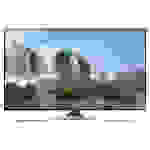 Maybe you don't need to see every hair in Peyton's nose? The 65-inch J6300 (UN65J6300) brings full-HD (1080p) resolution, a sleek design, and a great smart platform at a decent price—and the backlit remote is great for your man-cave. Basically, this one's a smart choice if you just want a simple full-HD option that complements whatever room you put it in. Read our review.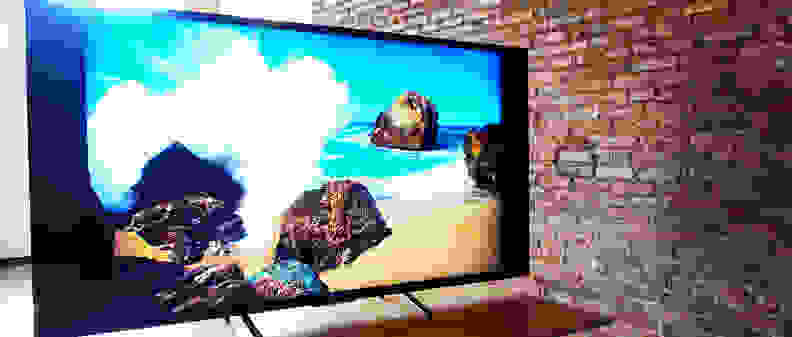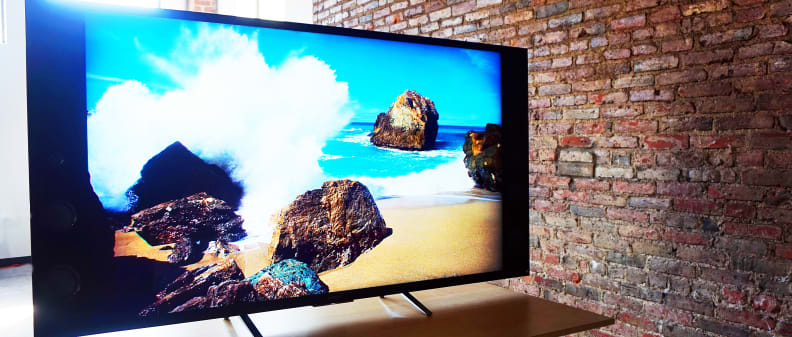 Best Around $2,000: Sony W850C Series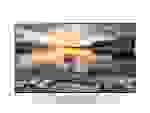 If you're willing to spend a little more money, the 75-inch Sony W850C (KDL-75W850C) is an excellent pick. We can't really tell you what kind of an impression this humongous 75-inch TV makes in a living room—you just have to see it for yourself. Regardless, it's an amazing way to get immersed in the big game. But the best thing about the W850C is that its talents aren't limited to sports. With this TV, pretty much anything's going to look good. Read our review.
Runner Up: Samsung JS8500 Series
Snap up the 65-inch JS8500 (UN65JS8500) and you'll get sexy silver bezels, blazing bright highlights, and rich quantum dot color. This Samsung SUHD set is truly futuristic, and has the right stuff to make the big game look great for years—right up until football is made illegal, anyway. Because it's so bright, it's going to look best in a well-lit room, but can shine in a home theater, too. Read our review.
Related Video
Up next
Get Reviewed email alerts.
Sign up for our newsletter to get real advice from real experts.