Televisions
Best TVs for Sports
Our favorite TVs for watching sports, and why we picked them.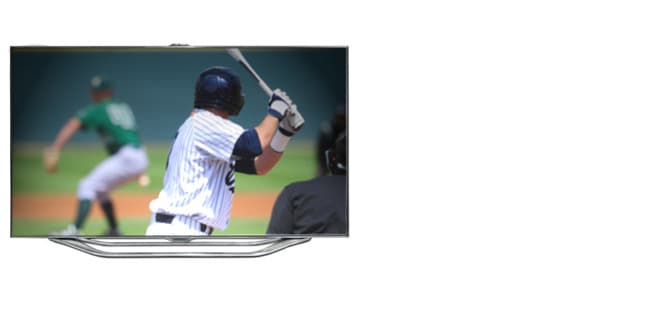 Credit:
We pick the five best TVs for watching sports, and tell you why they're tops in the game. Read the entire article for background on why come TVs are better than others, or scroll to the bottom to read about our top picks, or click the links here to jump straight to the full reviews of each TV:

Samsung E8000 | LG LM9600 | Panasonic VT50 | Sony HX950 | Vizio 2VLE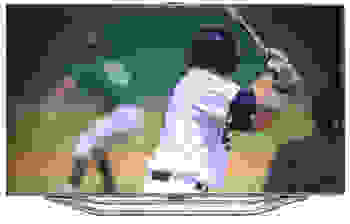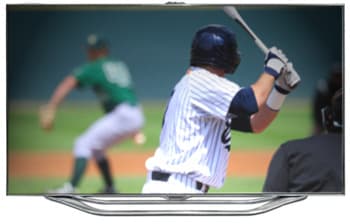 We love our sports. We spend thousands of dollars a year supporting our sundry sports passions, be it through ticket sales, jerseys, or regretful bar tabs. Even gambling debts might fall under the category of "sports tax," depending on your point of view.
But there's no doubt that televisions are a vital purchase for any sports fan. TV sales spike every year in the days leading up to the Super Bowl. Sports bars plaster their walls with dozens of TVs, and no man-cave is complete without a grossly excessive television fixed to the wall.
You may be pleasantly surprised to learn that a "good-for-sports TV" is generally synonymous with a "good-for-_everything_ TV." From a picture quality standpoint, the requirements for displaying the best possible football game is all but identical for the best possible Star Wars marathon. Pixels are pixels, and TVs are essentially content-agnostic.
However, some TVs do possess qualities beyond simple processing power that might make them better for sports than others. Let's take a lap around the field.
Screen Size
The number one consideration for buying a TV, aside from price, is screen size. If you can't see the puck whipping across the ice, what's the point? You might as well be listening to the radio. And no, you can't have the glow puck back.
Contrary to popular opinion, there is such a thing as "too big." At some point you'll be able to see the individual pixels and the illusion of a smooth, uniform picture will vanish.
There's an actual formula to calculate the ideal size, but you certainly don't need to break out a scientific calculator to shop for a TV. The rough estimate is simple:


That means you can measure the distance from your couch to the TV, then divide by 2.5. There you have it, your ideal screen size. So if you sit 7 feet (84 inches) from your TV, you want a TV with a diagonal screen size of about 2.8 feet, or 34 inches. It's a very rough calculation, but at least it's a place to start.
Plasma Vs. LCD and LED
Ah, the old debate. We've covered it many times in many forms, but here's the difference in a nutshell: Plasma TVs tend to run a little larger in screen size (50 inches and up). They have a wider viewing angle, which makes them good for hosting a party for the Superbowl or NBA finals.
LCD TVs (and LED TVs by extension), on the other hand, have a wide range of screen sizes (26 inches up to 80+ inches), but the larger screen sizes will probably be more expensive than an equivalently-sized plasma. More importantly, LCD screens can get a lot brighter than plasma, which might make them easier to see in a sunny room.
There's a heap of misinformation and half-truths about performance differences between plasmas and LCDs, much of it based on outdated information. Suffice it to say that both offer smooth motion and great contrast ratio.
3D TVs
There's no doubt that 3D TVs are becoming more common, though their actual usage rates are probably not rising commensurately. The problem is that 3D broadcasting is just not up to speed yet. A 3D signal takes up a lot more bandwidth than a regular signal, so cable providers are probably slow to support it widely.
So far, ESPN 3D is the only channel with 24-hour 3D content. A quick glance at its daily schedule suggests that the programming is mostly repeats of obscure events, like the NIT college basketball tournament or random motocross heats from the most recent X Games. Check to see if your cable provider offers ESPN 3D—many do not.
Our general opinion on 3D is pretty well-documented, but we admit that the 2012 3D televisions we reviewed were the best yet. Who knows? Maybe in a few years it'll seem absurd to not wear giant glasses every night to watch TV, or the glasses-free prototypes we've seen at trade shows will be ready for buyers.
There's an App for That


TVs are rapidly becoming more like tablets and smart phones, with lots of apps to satisfy lots of small customer bases. The worst apps try to make the TV something it's not—like a gaming system or web browser. The best apps play to the strength of the TV as a passive entertainment device. After all, most people just want to lie back on the couch and watch something fun or exciting.
There are lots of apps for sports fans. To date, the best come from the leagues themselves, with MLB.tv as the hands-down winner. With all the complex licensing and broadcast rights, it's impossible to get an app that offers everything you want whenever you want. Most apps, for instance, black out live games in your current location. In Boston, for example, you can't watch Red Sox games live on MLB.tv.
For scores, stats, news, and clips, there are no shortage of third-party apps including Yahoo, ESPN, Hulu, and many more.
To watch the games themselves, you should always check if your local cable provider offers a sports package. Also, Apple TV, Roku, Boxee, and other set-top boxes may have better packages than your smart TV's app selection. NFL RedZone and NBA League Pass are currently unavailable as standalone TV apps. However, both are accessible through your computer and mobile devices. We can only hope that as smart TVs become more popular, the leagues will embrace the platform, but they've been slow to do so.
The Winner's Circle
We've reviewed just about every notable TV that came out in 2012, so here are our up-to-date selections for the best TVs for watching sports.
Samsung E8000
Available in 51, 60, and 64 inches; est. $2,199 - $3,949
Samsung has the best smart TV platform for the second year running and this flagship series has all the bells and whistles you can imagine and a few you probably didn't: 3D display, a remote control with a touch pad, voice and gesture control, and outstanding picture quality.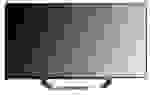 LG LM9600
Available in 47 and 55 inches; est. $1,300 - $1,600
LG's flagship series offers a strong screen quality, 3D display, an improved smart TV platform, and superb color performance.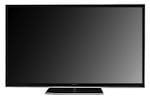 Panasonic VT50
Available in 55 and 65 inches; est. $2,499 - $3,699
The 2012 flagship plasmas from Panasonic have 3D display, deep black levels, and excellent all-around performance.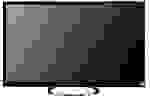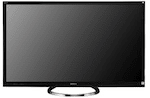 Sony HX950
Available in 55, and 65 inches; est. $3,499 - $5,499
Great color performance and a huge contrast ratio mark this TV as a winner. Sony's smart TV platform is too cluttered, but does offer a lot.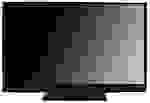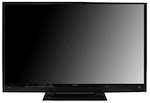 Vizio 2VLE
Available 42, 47, and 55 inches; est. $589 - $1,089
Our value pick for this year, they're already a steal online. Even at this low price, it has smart TV features.

Nearly every TV is made in a series, with multiple screen sizes in each series. As such, you can usually narrow in on a series with the features you like, then scale your screen size and price accordingly.