Televisions
Do TVs Cost More Than They Used To?
It feels like TVs keep getting more expensive, but inch for inch, feature for feature, and inflation-adjusted dollar per dollar, we're getting more for less all the time.
Have TVs become more expensive over time? It sure feels like it. Just last month, Samsung announced that their new flagship LCD, the ES9000, was headed for stateside sale. The 75-inch, feature-loaded monster retails for a whopping $10,000. We're not really sure who can afford that.
Yet the ES9000 will find buyers.
The five-digit price tag prompted us to take a look back in history, to when a television set was a large-scale investment for only the considerably wealthy, and ask a simple question: Are TVs really more expensive than they used to be?
Out with the Old
The first home television set became available to the American public in 1934. Back then, TVs were housed in wooden cabinets, usually mahogany, and often were installed and centered in the family room with the same care as the ice box in the kitchen.
Only the very wealthy would have been able to afford a television in the '30s, with wartime curtails limiting the amount of TVs in production and pushing up the price considerably.
Brent Cox, writing for The Awl, has already documented the past and current (inflation converted) cost of a 1939 RCA television set, citing a price of $600--or $9,889 in 2012.
Keeping that price in mind, let's jump forward a few years.
In with the New
According to TVhistory.tv, who claim to document the price of television sets over time, a 27-inch RCA color TV would have cost around $770 in 1991. That's a little under $80 in 1939, barely enough to buy one-sixth of the RCA TV from '39, a TV that had a smaller screen and much worse picture quality.
That same 27-inch RCA TV would cost $1,295 today and would provide few channel choices, while being boxy and heavy. That TV is more expensive than the Samsung UN50EH5300, a 50-inch 1080p model that lets you go online and have a lot more channel choices.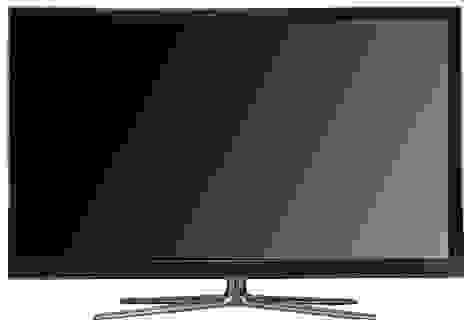 It's starting to look like we've got it pretty good in 2012. Let's take a look at a current high-end TV and do a few more conversions first.
Our Current Top TV
Our top TV currently is the Samsung PN51E8000. Let's compare it to the RCA from '91.
|_. 51-inch Samsung (2012)|_. 27-inch RCA (1991)|

|Cost in 2012: $2,199*| Cost in 2012: $1,295*|

|Cost in 1991: *$1,307| Cost in 1991: $770*|

|Cost in 1939: *$133| Cost in 1939: $78*|

|3D: **Active-Shutter Glasses| 3D: Anaglyph (Red-Blue) Glasses|

|Internet ready: Yes| Internet ready: What's the Internet?|

|Megapixels: 2.1| Megapixels: 0.1|
We could go on comparing the two for a while, but it really isn't a fair fight. In 2012, paying $1,295 for a 27-inch "dumb" TV is absolutely unheard of. You can get a decent 32-inch LG for $650. That's $386 in 1991 dollars.
So What's Your Point?
We're arguing that TVs are not more expensive than they used to be. In fact, all of this evidence suggests that modern televisions are drastically cheaper than their analog brethren from yesteryear, especially when you consider the improved performance and extra features.
Modern TVs are delivering higher quality pictures, and every year get flashier and slimmer. By our price comparisons, 3D imaging and internet capability are included practically for free. Add to this the fact that the average TV comes with a one or two year warranty—something unheard of in 1939—and costs much less on your yearly electricity bill than the boxy sets from 1991.
Clearly we have it pretty good in 2012, and it's only going to get better. Considering all the crazy stuff it does, like voice and gesture controls, the pricy ES9000 could actually turn out to be an excellent value...maybe.
Up next
Get Reviewed email alerts.
Sign up for our newsletter to get real advice from real experts.