Televisions
Dolby Atmos: Innovating Surround Sound
We go hands on with this exciting new home-audio tech.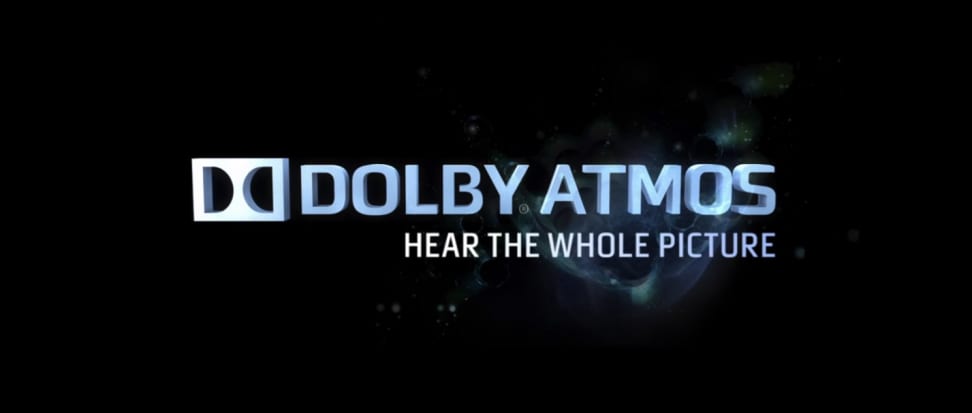 Credit:
It doesn't seem so long ago that surround sound for the home finally became available at a reasonable price. Once the exclusive domain of the deep-pocketed, cinema-grade audio started showing up as an easy-to-assemble kit at the local Best Buy.
While you might think that's the end-all-be-all of home theatre audio, it isn't. This week at CE Week, we got to go ears-on with some of the first consumer-grade Dolby Atmos systems. Touting 360º sound, Dolby's audio wizards have transported a theatre-only experience to the living room—and the price tag's not half bad.
We demoed systems from both Pioneer and Onkyo. Both companies stand as early adopters of Atmos, and plan to offer full systems for home use later this year.
What is Atmos, exactly?
It's a little bit like 3D for your ears.
Atmos is a recent creation of Dolby Labs, a venerable company that has played a critical role in the audio world since the late 1960s. Launched just a couple of years ago, Atmos is the brand's latest evolution of movie-theater surround sound.
One of the big innovations behind the new system involves mounting speakers to a theater's ceiling. Perching speakers up above allows sound engineers to fill a previously empty space, and that can make quite a difference.
On top of completely enveloping moviegoers in sound, Atmos also includes support for something called "audio objects." Instead of simply casting sound around a room's edges, Atmos channels sound waves to make the action seem like it's headed right at the audience, heightening the illusion. Specific sound trajectories are assigned to moments in film using data tags encrypted in the content—so a flying spear or a crashing wave moves around the listener in a lifelike way.
So how does this work in a living room? Given that most people wouldn't want to mount multiple speakers onto the ceilings of their dens, Dolby had some thinking to do. In the end, the company found a creative solution that lets current home-theatre owners add Atmos to an existing 5.1 or 7.1 system: Dolby simply added extra, angled speakers that point upwards, effectively bouncing sound off the ceiling and down at your ears.
Sadly, the extra speakers make the already-clunky nomenclature of surround sound even clunkier: If a 5.1 system features 5 satellite speakers (two front, two rear, one center) and one subwoofer, then an Atmos system would make it 5.1.2 (five satellite, one subwoofer, two top-firing). Of course, the ultimate version of home Atmos is 7.1.4, with four angled speakers dedicated to increasing the soundscape.
Atmos Ears-on
The demos were short, but Atmos still shined.
We had a chance to enjoy home-system demos from Pioneer and Onkyo. While I was initially skeptical about the added channels of sound, I came away from the experience quite impressed. Even with the competing clamor and din of the show floor, both demos clearly demonstrated how effective this system is. To showcase the system's capabilities, Dolby's demo included scenes from the films Life of Pi and Star Trek Into Darkness, as well as other stunning demo footage.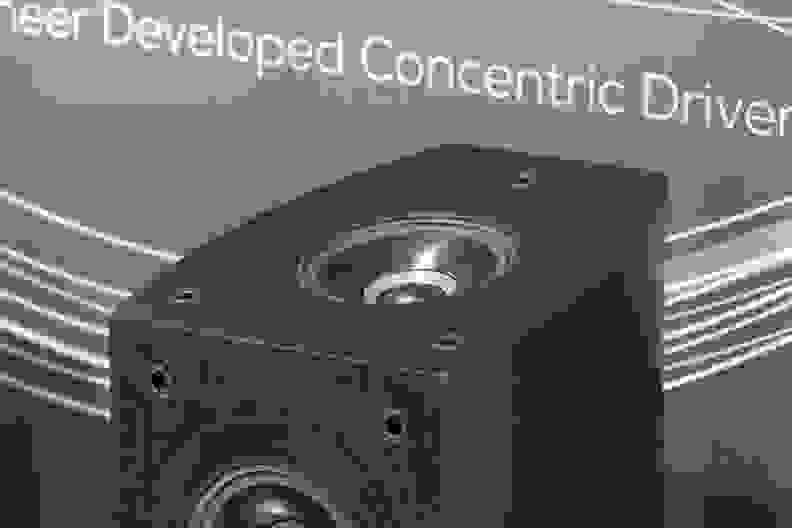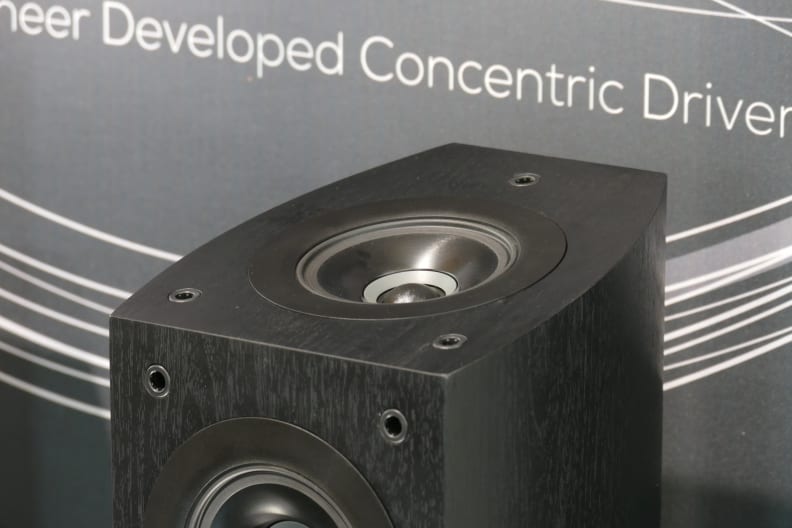 Like most people, I had no sense of the lack of "headspace" in film watching before I first entered the Dolby Atmos booth. I grew up on simple 2.0 and 5.1 systems, after all. But when a clip of a rainforest played during Pioneer's Atmos demo, I could immediately tell the difference. Rustling leaves, birds, and other ambient noises came from the canopy above my head—like in a real rainforest. The clip from Life of Pi was also a stunning demonstration of the technology. When the titular character dives underwater, the camera follows him and you can hear the muffled effect of sloshing water all around you.
Even in its slightly less complex homebound form, Atmos really does what it says on the tin. If a demonstration can work its magic effectively even in a less-than-ideal venue like a noisy exhibition hall, you can probably bet on the Dolby technology working even better in your home.
Conclusion
For home-theater tech, this is worthy of the name "next-gen."
After talking at length to Pioneer's Director of Speaker Engineering, Andrew Jones, I felt a little less guilty about my initial doubt over the effectiveness of Atmos. Jones felt nonplussed by the concept in the beginning, too, questioning the need to add even more speakers to an already-complicated system. Needless to say, experiencing Atmos made believers out of both of us.
What's more surprising is that you can upgrade your existing sound system to Atmos. All you need is a new receiver and a set of dedicated upward-firing speakers to add to the mix. Onkyo is already planning to roll out firmware updates to some existing receivers, and the company will also sell the extra drivers—just pop them on top of your setup to enable Atmos. The Pioneer Elite speakers and subwoofer we heard at CE Week are going to be...well, muchos dineros. But fortunately, Onkyo will bring Atmos to your living room for around $800 starting later this year.
All in all, the only ingredient left to make this a successful product is content. Atmos-ready Blu-Rays are coming in the fall, according to Dolby. Since the technology has been in cinemas since 2012, there's a backlog of Atmos-enabled movies that are primed for re-release on disc (current Blu-Rays don't take advantage of Atmos speakers). When content catches up, give Atmos a listen next time you shop home-theater systems. The so-called 360º sound experience might make your mind up for you.