Televisions
Hands-On with Hisense VIDAA
Hisense wants to take the confusion out of smart TV.

Credit:
Please excuse the cliché, but smart TV platforms are a dime a dozen. What's worse, despite the best efforts from TV's top dogs over the last five years, most smart platform interfaces still frustrate and confound their target audience: you.
The Jamdeo initiative—something of a joint-venture between Hisense and Flextronics—has yielded a new smart platform called VIDAA. The VIDAA platform is currently available exclusively on Hisense's H7, H8, and H9 2014 TV series (those last two series are UHD, by the way).
I spoke with Sanjiv Sirpal (Head of UX & Design) and Mo Selim (Principal Designer) from Jamdeo about VIDAA. Both of them expressed concern that the complexity of modern smart platforms actually obscures the "TV" half of a smart TV. VIDAA was born out of an initiative to create a "passive, lean-back" smart TV experience.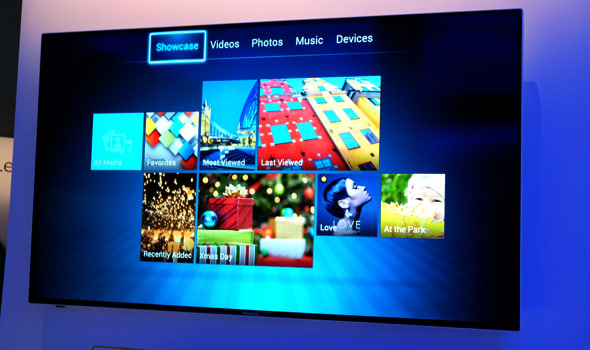 VIDAA is unlike most smart platforms in that its four content "tracks"—Live TV, VOD, Media Center, and Apps—operate independently from one another. Apple users might be familiar with the MacBook's multiple desktops, and VIDAA functions in a similar fashion.
Imagine you're watching a football game, and it goes to commercial. You can click the "Apps" button to open the apps track. Maybe you decide you want to go into the Google Play store and browse through games. You open the Google Play store and scroll through some games, then decide to jump back to football.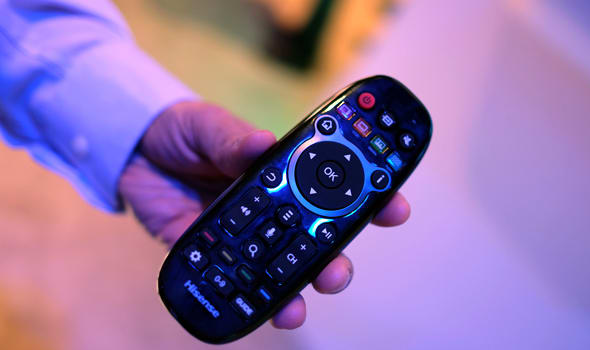 Pressing the dedicated "LiveTV" button on the remote brings you back to the football game. Pressing "Apps" will bring you right back to the Google Play store.
Let's say you're spontaneous and decide to check out what's on on Netflix (within the VOD track) during the next commercial break. You launch Netflix and are browsing, then remember you were looking at games. Pressing "Apps" will bring you right back to where you were in the Play Store, almost instantly.
You could download an app and it would run on the Apps "track" without ever interfering with Netflix.
Obviously, this functionality isn't yet as awesome as it could be. You can only operate programs within their respective tracks, and within those tracks, only one program (or app) at a time. You also can't customize tracks to, for example, run Netflix and Hulu Plus at the same time. VIDAA needs a PIP (picture-in-picture) function, too, lest you miss a sack or a hail mary.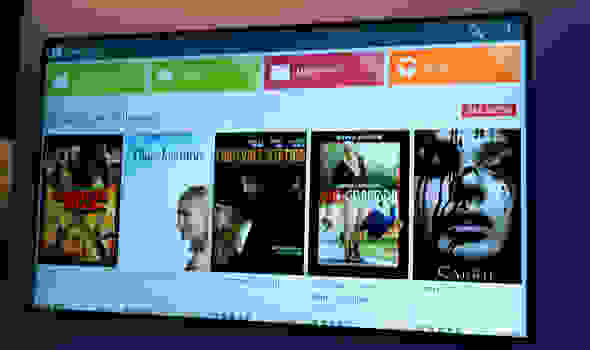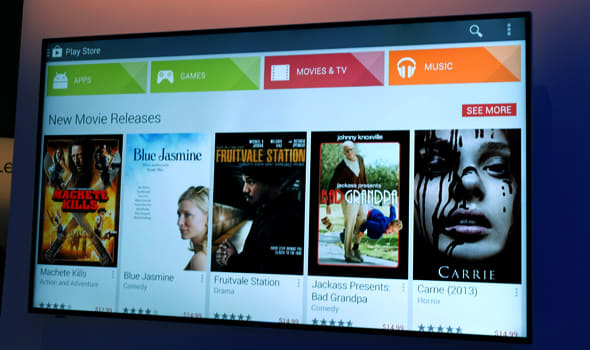 That said, VIDAA is still much better than the current "press back/exit a million times" method, or the "slowly load an all-content, graphic-heavy home page to get to Netflix" method.
VIDAA doesn't even have a "home page," though there is a home button that brings up a graphic-free, transparent menu designed to load quickly and take up as little visual space as possible.
Maybe the TV we used VIDAA with was equipped with some kind of super-processor or a trim, streamlined version of the software, because the whole process was quick enough to arouse some suspicion. Or, hopefully, the final interface really will be that smooth. In either case, we're excited to see a production model of Hisense's VIDAA platform, and test it out in the lab.