Televisions
HBO Go Now Available via Apple AirPlay in Minor Win for Future of Cord-Cutting
HBO is positioning itself to offer a la carte, internet-only subscriptions when the time is right.
In a move that bodes well for the future of TV but has few immediate, real-world benefits, the HBO Go and MAX Go mobile apps are now compatible with the AirPlay feature on Apple TV.
So, if you subscribe to HBO through your cable TV package, and own an iOS device, and own an Apple TV, you can watch HBO on your big-screen TV—just like you'd be able to do without the iOS device or Apple TV.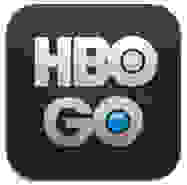 What's the point? Theoretically, your iPhone and Apple TV can work in tandem as a roving HBO broadcast hub (as long as you already subscribe to HBO, that is). You can hold your Boardwalk Empire finale party anywhere with a TV and a WiFi connection. Cool?
HBO President Eric Kessler also suggested that an HBO Go app for Apple TV is in the pipeline "as part of a larger trend of HBO trying to get on as many different devices as possible," according to a story posted on The Verge. "We never want to become your father's Oldsmobile," Kessler said.
Kessler said that there are no plans to offer HBO subscriptions outside of traditional cable bundles, because the current model still makes buckets of money. But plans change, and with dedicated apps on a growing number of platforms, HBO is positioning itself well for a la carte, internet-only subscriptions when the time is right. Now we just wait for the tipping point.