Televisions
Head to Head: Panasonic WT50 vs. Sony HX850
Panasonic and Sony both make attractive flagship TVs, although only one of these beauties can emerge victorious.
This matchup features Japan's two television titans: Panasonic and Sony. The WT50 and the HX850, their respective flagship LED TVs, have plenty to offer. Picture quality is great on both models, so the choice comes down to smart features, 3D, and perks. Which one is the total package?

Design
Both of these TVs are lookers, but the Panasonic WT50 is an attention-grabber, thanks to its razor-thin panel and crescent-shaped base. The Sony HX850 is no slouch when it comes to looks, either: It's also thin and has a super-glossy finish, which is quite a contrast to the Panasonic's gunmetal color. Both TVs get a thumbs-up for style, but the edge goes to Panasonic for their modern design.
Smart Features
Panasonic and Sony offer two very different smart platforms. Panasonic's Viera Connect platform is basic and easy to use. Finding your favorite video streaming app is as simple as navigating through Viera Connect's windowed screens. Panasonic does stumble when it comes to performance–Viera Connect is a bit sluggish at times.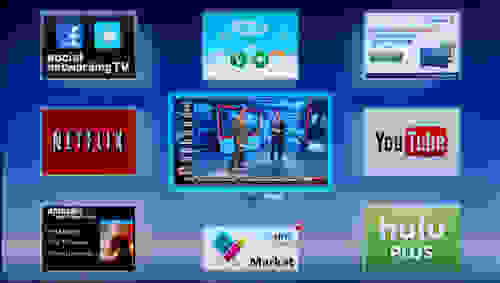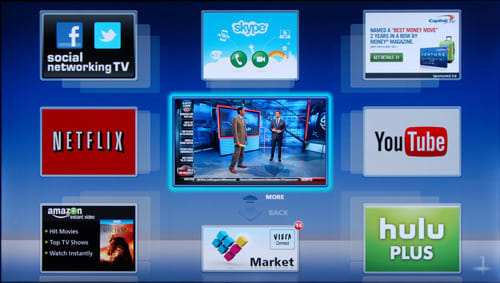 Sony a proprietary smart interface, and it's confusing. There are essentially two separate smart systems included on the HX850. One of them is located inside the home menu, and offers a limited selection of apps with an awful menu system. The other interface, called the Sony Entertainment Network, actually looks great. The downside here is that Sony doesn't offer as deep an app roster as Panasonic.
3D Experience
The 3D experience from Sony Bravia HX850 impressed us. Images were treated to enhanced depth, while crosstalk (or image ghosting) was nowhere to be found. Unfortunately, though, the 3D glasses are bulky and uncomfortable.


Panasonic's 3D glasses were not great either, but they were slightly more comfortable to wear than Sony's. The 3D effect on the WT50, on the other hand, is not one of the better experiences we've had with 3D. Crosstalk was noticeable, which detracts from the immersion that 3D creates.
Remotes
Sony packages a basic remote with the HX850. It has all the buttons you would expect a TV remote to have in 2012, including a dedicated Netflix button.
Panasonic ups the ante with the WT50. They also include a basic remote, but the real fun is with the Touch Pad Controller, which is a remote that has a circular touch pad. This touch pad makes browsing a website easier than with a normal rectangular remote. We have to admit that it's rather fun to use, too.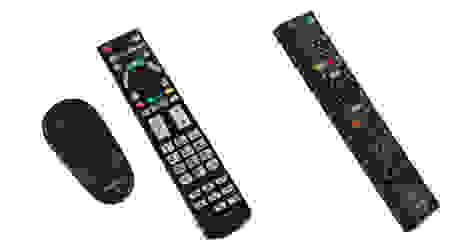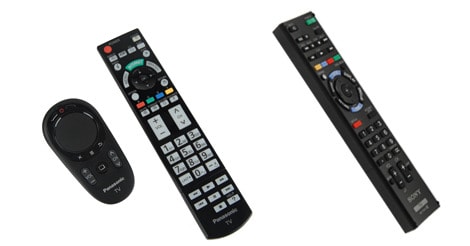 This is a tough battle. Both of these TVs offer features that one-up the other. Panasonic offers a better smart interface, while Sony has a better 3D experience. The design of the WT50 beats that of the HX850, although in our testing, we found that the Sony Bravia HX850 had a better picture quality.
While we enjoyed using the Touch Pad Controller that comes with the Panasonic WT50, we wouldn't recommend buying a TV because of it. This matchup comes down to price: the 47-inch Panasonic WT50 has an MSRP of $2,299, but can be found online for around $1,700. The 46-inch Sony Bravia HX850 has an MSRP of $2,099, but can be found for about $1,800.
Both of these flagship televisions are very good, but we have to give the slight edge to the Panasonic WT50.
Winner: Panasonic WT50
Don't forget to check out our full reviews of the Panasonic TC-L47WT50 and the Sony Bravia KDL-55HX850.
Up next
Get Reviewed email alerts.
Sign up for our newsletter to get real advice from real experts.