Televisions
The 5 best new TVs you'll want to buy in 2018
Tons of TVs made their debut during CES 2018—these are the best.
Credit: Reviewed.com / Jackson Ruckar
Every year, CES in Vegas is an exciting showcase for the best TVs coming that year. While most of the models on display are top-tier flagships, there are also TVs that promise good value—though most of the time we can only speculate about pricing.
Here, you'll find some of the most dazzling and impressive 4K/HDR TVs that will be going on sale this year, including multiple OLED models and LED TVs with full-array local dimming. Whether you're looking for great value or something that will blow your mind, these are the TVs to keep an eye on.
1. TCL 6 Series LED TVs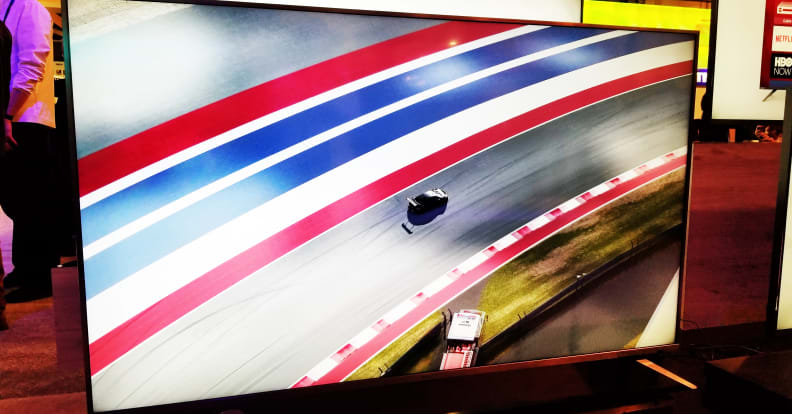 The TCL 6 Series looks to be the company's follow-up to 2017's mega-popular TCL P Series, which was probably the most valuable TV we reviewed last year. It currently holds the Best Value positions for our 55-inch TV and HDR TV roundups.
The 6 Series looks like it has the potential to repeat the P Series' success, featuring 4K resolution, HDR/Dolby Vision support, full-array local dimming, and the Roku platform built right in as smart features. This year, the 6 Series will be available in 55- and 65-inch options. While pricing hasn't been confirmed, we're expecting it to be very competitive, just like the TCL P Series from last year. Read our first impressions.
2. LG C8 Series OLED TVs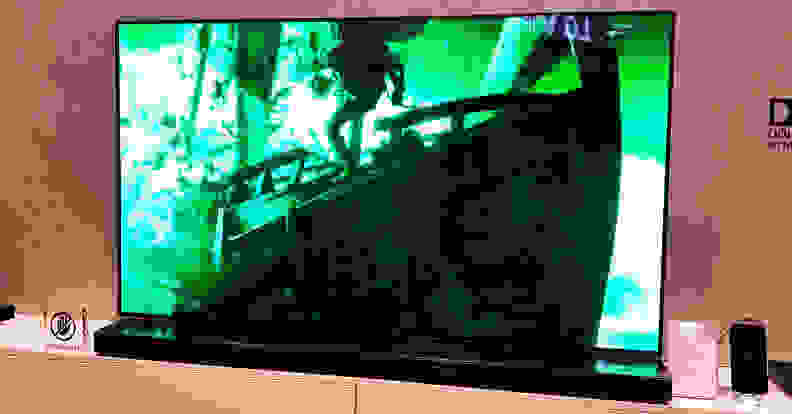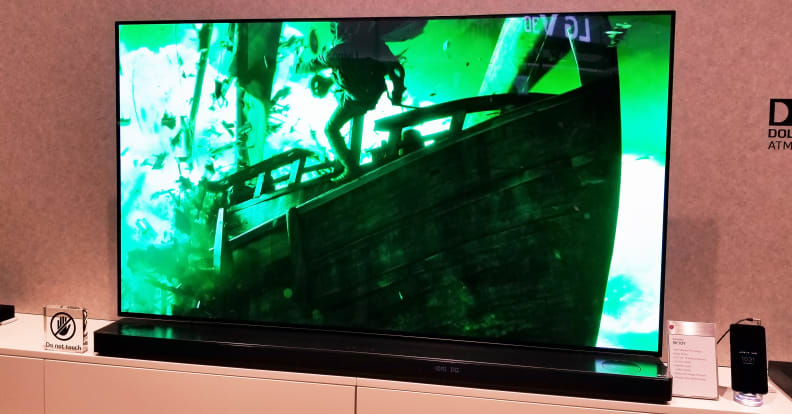 LG's 2017 C7 series was our #1 TV last year, so it's no surprise that the follow-up C8 is pretty exciting. While pricing hasn't been confirmed yet, we expect the C8 to offer similar pricing as last year's C7 as well as the same great OLED picture quality, 4K resolution, and HDR support.
The C8 also improves upon last year's lineup by adding new "AI" TV options like Google assistance and LG's ThinQ smart home system, as well as a new Alpha 9 processor which LG claims will improve the video processing across almost the entire 2018 OLED line. The company also confirmed the W8, G8, E8, and B8 series. Read our first impressions.
3. Sony A8F Series OLED TVs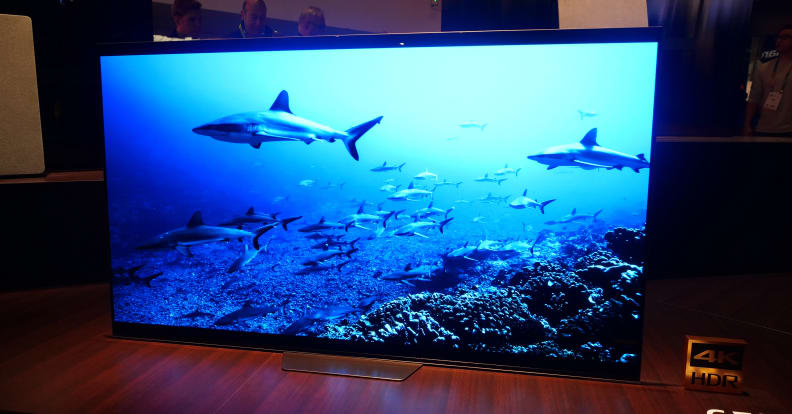 Sony finally jumped on the OLED bandwagon last year, joining LG and Panasonic in trying to bring the newer TV tech to the wider market. Sony will continue to sell its A1E flagship OLED in 2018, but it also debuted the new A8F series.
The A8F primarily differs from the A1E because it's altogether more practical. While it's still a 4K/HDR OLED that uses Sony's Android TV platform and the "Acoustic Surface" audio system—which plays the TV's audio via imperceptible vibrations of the TV's actual screen—it also has a much more traditional stand/wall-mount functionality. Read our first impressions.
4. Panasonic CZ950 Series OLED TVs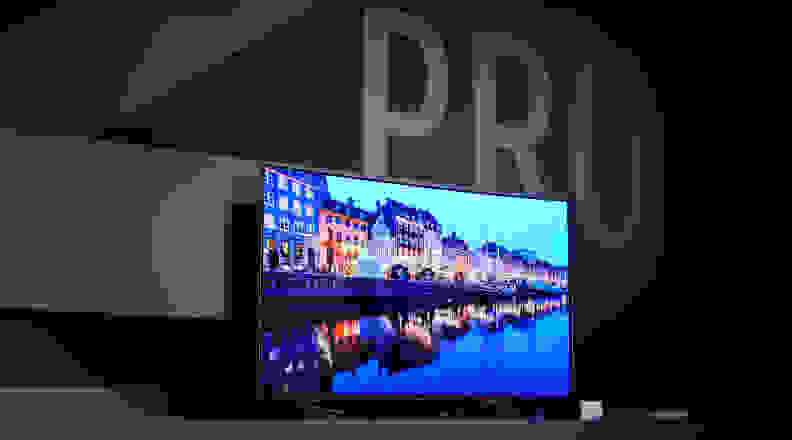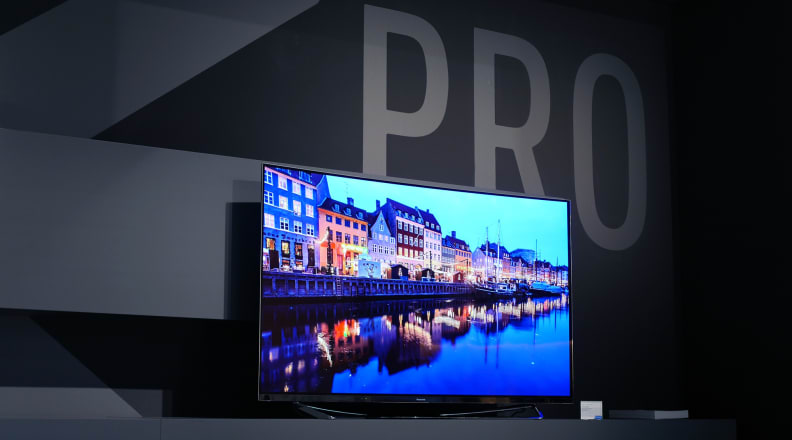 2018 marks Panasonic's second year into the OLED market as well. While the company is continuing to sell its flagship Panasonic EZ1000 OLED, the new CZ950 (and CZ800) OLED series promise to be more affordable and offer more screen size flexibility in 2018.
The new Panasonic OLEDs are also the first OLED TVs to support the new HDR10+ format, which improves upon the older HDR10 format by adding in dynamic metadata functionality, which is similar to how the Dolby Vision format works. The CZ950 also uses a database of picture and video processing systems utilized by Hollywood colorists—Panasonic told us they think it's the best TV in the world. Read our first impressions.
Note that while you can buy Panasonic TVs directly from Panasonic, you won't be able to find them through traditional retail methods in the United States in 2018.
5. Samsung 'The Wall'
Samsung didn't announce any SKU-based or traditional TVs yet this year, but the company has assured us it will be selling "The Wall." The Wall is a 146-inch modular TV made up of cubes of microLEDs—yes, it's a pretty zany product, but it will still be for sale in 2018.
For a TV of its size, The Wall does look kind of incredible. In person, it's extremely bright, vivid, and high resolution, and you really can't tell it's made up of modular blocks—it's almost perfectly seamless. Like the rest of these TVs, no pricing has been confirmed, but we're pretty sure this one's going to fetch a jaw-dropping price to match its jaw-dropping size and picture quality. Read our first impressions here.
Up next
Get Reviewed email alerts.
Sign up for our newsletter to get real advice from real experts.