Televisions
Here Are All the Vizio 2016 TVs
Vizio's 2016 efforts deliver a huge range of forward-facing TVs.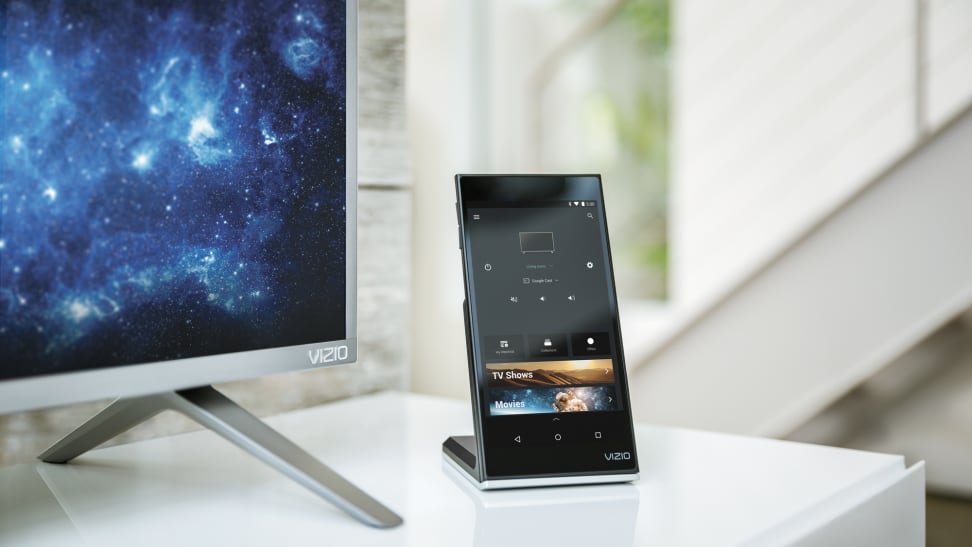 Credit:
In 2016, Vizio continues to deliver competitive televisions that still somehow manage to almost always undercut the opposition in terms of price. This year sees the company abandoning 3D capability, ditching the on-screen menu, and in some cases, even the built-in over-the-air tuner is gone.
If Vizio's 2016 lineup feels familiar, it's because the series names have been once again carried over from the previous year. But the real star of this year's show might just be SmartCast, a new kind of smart TV platform that puts all of the menus, apps, and playback controls on a secondary screen, keeping the big screen free of clutter.
While the 2016 sets might not look much different than their forebears of the same name, each series has received some crucial spec upgrades to keep them relevant, with the entry-level D Series offering 4K resolution, and the higher-end P Series boasting High Dynamic Range compatibility.
---
D Series
• Read our review of the Vizio D Series
The diverse D Series is one step down from Vizio's mainstay E Series, and offers up a mix of specs with the aim to minimize prices. The D Series is available in a wide variety of screen sizes, with resolutions ranging from HD (720p) to UHD (4K), with about a 50/50 mix of smart and non-smart options. Because there are so many sizes and spec options in the D Series, we're working on a separate article to detail the differences between the D-Series TVs which we'll link soon.
KEY SPECS
• 25 sizes, from 24 inches up to 70 inches
• Pricing from $139 to $1,199
• Resolutions from HD (720p) to UHD (4K)
• Vizio Internet Apps smart platform (SKU dependent)
• HDMI inputs from 3 to 5 depending upon resolution
---
E Series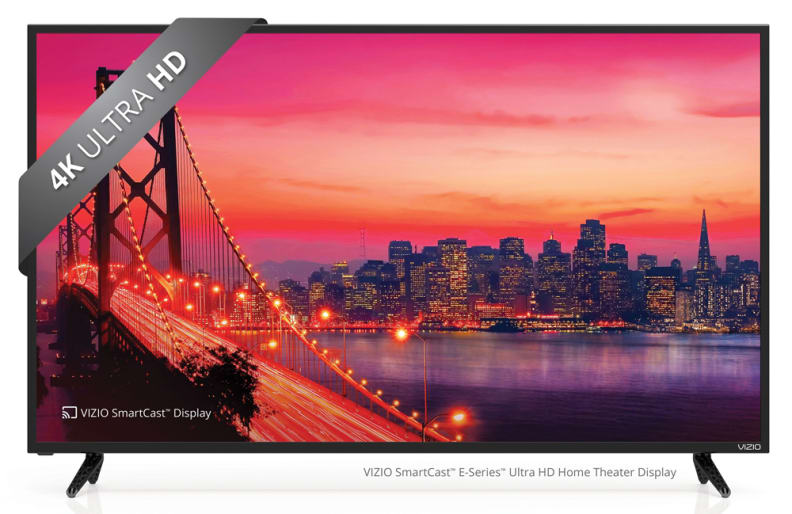 This year, the E Series spans resolutions for the first time, offering buyers both Full HD (1080p) and UHD (4K) resolutions across multiple screen sizes from 32 to 70 inches. Like the step-up M and P Series, the E Series is compatible with Vizio's new SmartCast platform, and each size delivers Vizio's full-array local dimming backlight functionality. Vizio has also removed the over-the-air TV tuner from the UHD sets, but not the Full HD models.
KEY SPECS
• 1080p: 32-inch (E32-D1), $229; 40-inch (E40-D0), $299; 43-inch (E43-D2), $369; 48-inch (E48-D0), $399; 50-inch (E50-D1), $469; 55-inch (E55-D0), $569
• 4K: 43-inch (E43u-D2), $469; 48-inch (E48u-D0), $549; 50-inch (E50u-D2), $599; 55-inch (E55u-D0), $699; 60-inch (E60u-D3), $969; 65-inch (E65u-D3), $1,099; 70-inch (E70u-D3), $1,699
• TV over-the-air tuner included only in Full HD sets
• Full-array backlight with local dimming (zone count dependent on size)
• SmartCast functionality (tablet controller not included)
• HDMI specs (HDMI 1.4–HDMI 2.0/HDCP 2.2) dependent upon resolution
---
M Series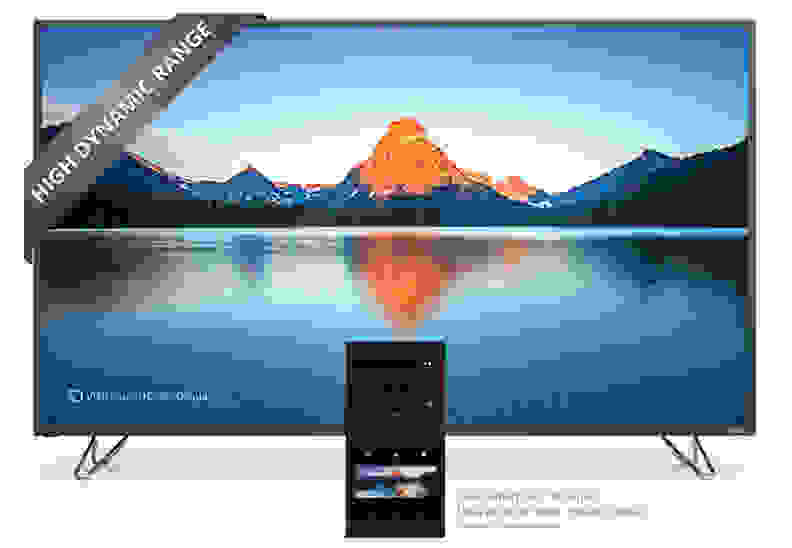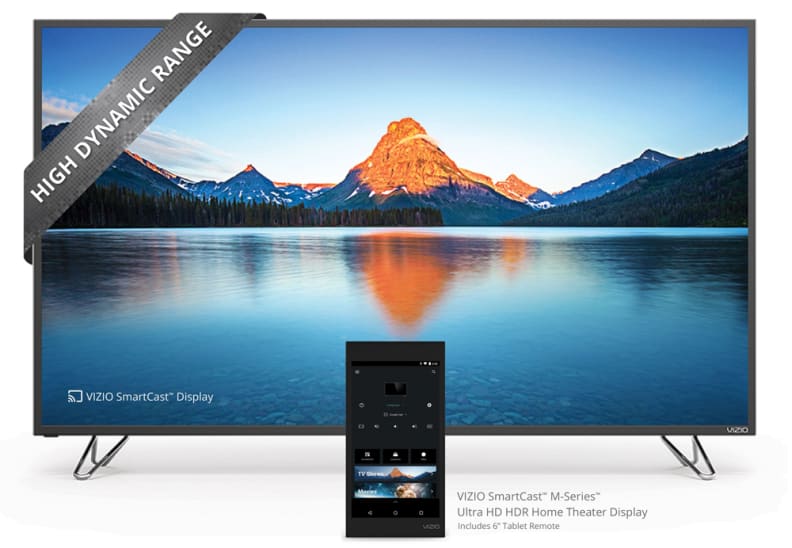 The 2016 M Series continues to sit happily between the entry-level E Series and "pricier" P Series, marking a middle ground of affordable 4K/UHD TVs. Each of the six M-Series TVs comes equipped with SmartCast functionality, a six-inch tablet controller, full 4K/UHD resolution, and—setting them apart most from the E Series—the ability to play back High Dynamic Range content, including both HDR10 and Dolby Vision formats.
KEY SPECS
• 50-inch (M50-D1), $849; 55-inch (M55-D0), $999; 60-inch (M60-D1), $1,249; 65-inch (M65-D0), $1,499; 70-inch (M70-D3), $1,999; 80-inch (M80-D3), $3,999
• UHD/4K resolution
• Full-array backlight with local dimming (up to 64 zones)
• No over-the-air antenna built in
• All models include six-inch SmartCast compatible tablet
• All models compatible with High Dynamic Range playback
• All models HDMI 2.0 compatible or better
---
P Series
• Read our first impressions of the Vizio P Series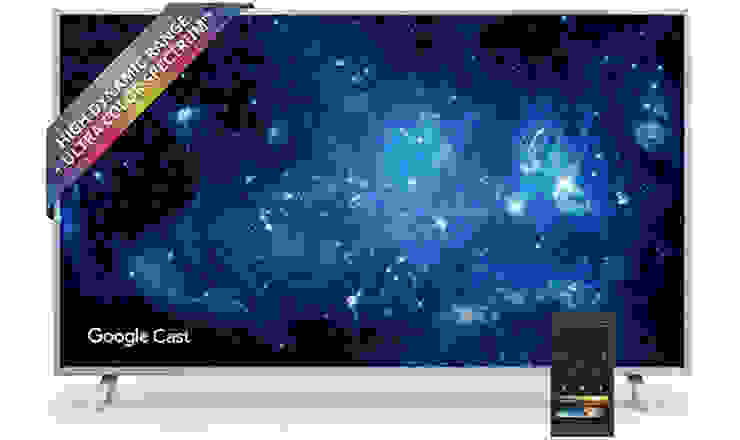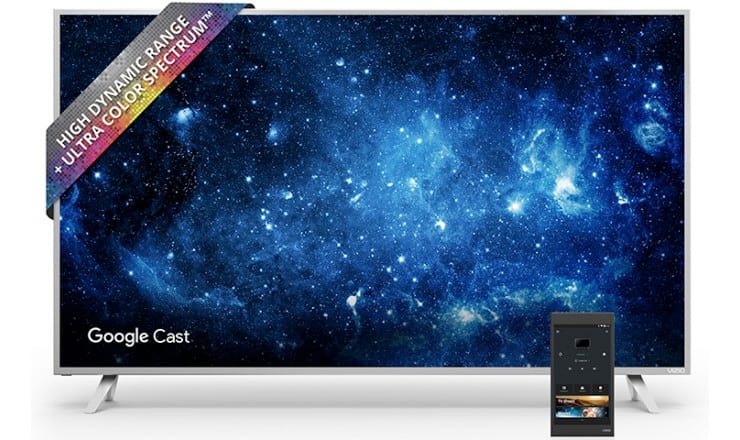 The second-generation P Series is shaping up to be one of Vizio's best. Like the step-down M Series, all of the P Series TVs offer UHD/4K resolution, and claim up to 600 nits brightness to offer not just High Dynamic Range compatibility, but also a High Dynamic Range picture quality. This year's P-Series TVs offer more color (allegedly up to 95% of the DCI-P3 color space), as well as similar (and likely better) full-array local dimming as the 2014 P Series.
KEY SPECS
• 50-inch (P50-C1), $999; 55-inch (P55-C1), $1,299; 65-inch (P65-C1), $1,999; 75-inch (P75-C1), $3,799
• UHD/4K resolution
• Full-array backlight with local dimming
• 600 nits typical brightness (claimed)
• 95% DCI-P3 color space (claimed)
• SmartCast tablet included (1080p screen, 16gb storage)
• 5 HDMI inputs, including 1080@120fps support
• Dolby Vision and HDR10 compatibility (upcoming)
• 10-bit components input to output
---
Reference Series
• Read our review of the Vizio Reference Series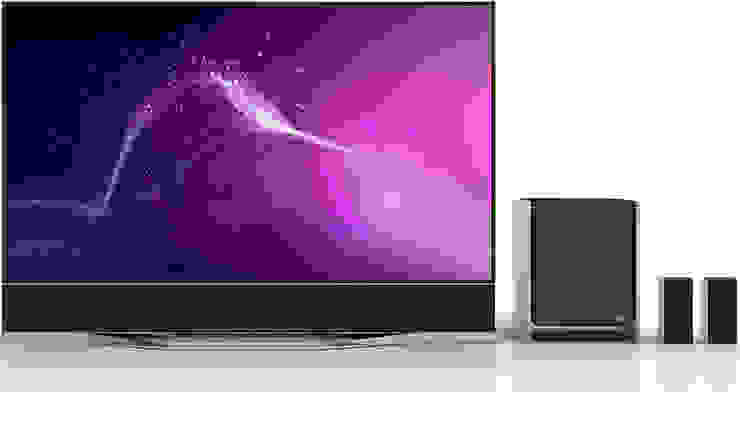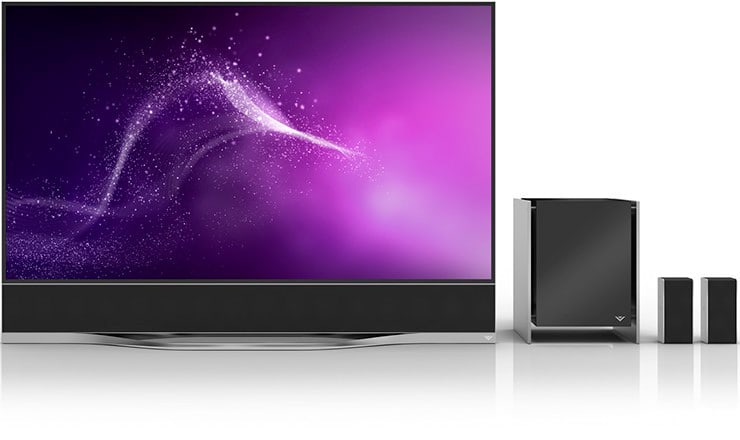 While technically released late last year, Vizio's larger-than-life Reference Series—available only in 65 and 120 inch sizes—continues to reign as the company's flagship series through 2016. The Reference Series was the first Dolby Vision compatible display on the market, and boasts an incredible 800 nits brightness, expanded color (the 65-inch uses quantum dots, the 120-inch uses enhanced color filters), 384 local dimming zones, and even includes a sound system complete with soundbar, subwoofer, and satellites. The Reference Series doesn't use Vizio's new SmartCast platform, however, instead using the 2015 Vizio Internet Apps platform.
KEY SPECS
• 65-inch (RS65-B2), $5,999; 120-inch (RS120-B3), $129,999
• UHD/4K resolution
• Full-array backlight with local dimming
• 800 nits typical brightness (confirmed)
• Quantum dot color (65-inch)/enhanced color filters (120-inch)
• Dolby Vision and HDR10 High Dynamic Range compatible
• Vizio Internet Apps platform
• 10-bit components input to output
• Includes soundbar, subwoofer, and satellite speakers
Related Video