Televisions
Build your own amazing home theater for less than $1,000
You don't have to spend oodles on your next home theater upgrade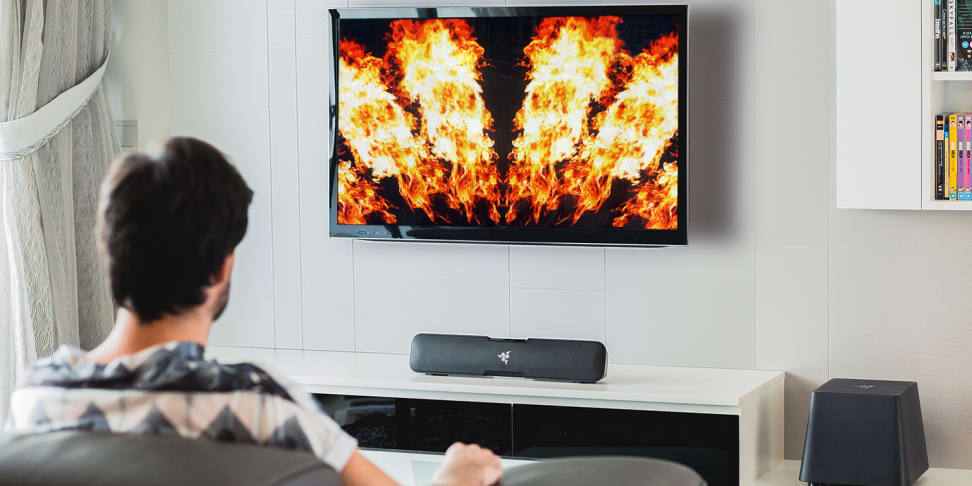 Credit: Razer / Reviewed.com
When looking to upgrade your home theater, it's easy to get intimidated. The best TVs often cost a lot of money, and not everybody wants to spend that much.
If you're looking for the best experience on a budget, we've got your back. From TVs, to soundbars, to movies, and media players, we test this stuff all year long, so we know where the real bargains are.
The biggest change in the past couple of years? HDR, or High Dynamic Range. Consider it the glossy sheen on the 4K content you may already be watching, making everything brighter and more colorful. It's the future, and you'll want a setup that can take advantage. Luckily, just because HDR is new doesn't mean it's expensive.
But to make it even easier, we've gathered up everything we think you need to have a future-proof, HDR-ready home theater for less than $1,000. Here are our picks.
The TV: Samsung MU6300 ($550)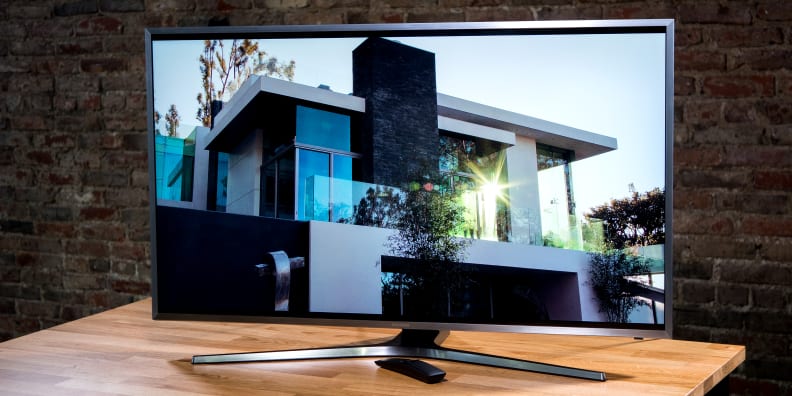 The first and most important piece of the puzzle is, obviously, the TV. Right now, HDR compatibility is available in a majority of the 2017 models from major manufacturers, but finding good HDR that won't break the bank is tricky.
This 40-inch Samsung from the MU6300 series is not the biggest TV, but it does give you a laundry list of goodies: 4K/UHD resolution, smart features, and—most importantly—HDR compatibility. While we haven't yet tested the MU6300 series, we were impressed with last year's KU6300 model and we have tested the next model up, the MU7000. Samsung's HDR game gets better year after year, so this should deliver a solid all-around experience for the money.
If a 40-inch TV doesn't sound suitably amazing, for the same money you can get the 55-inch model from Vizio's 2017 E-Series. We have tested this one and while it wasn't as bright as Samsung's newest models, it looks impressive when paired with the right setup—especially the rest of the gear in this collection.
The Sound: Razer Soundbar ($129)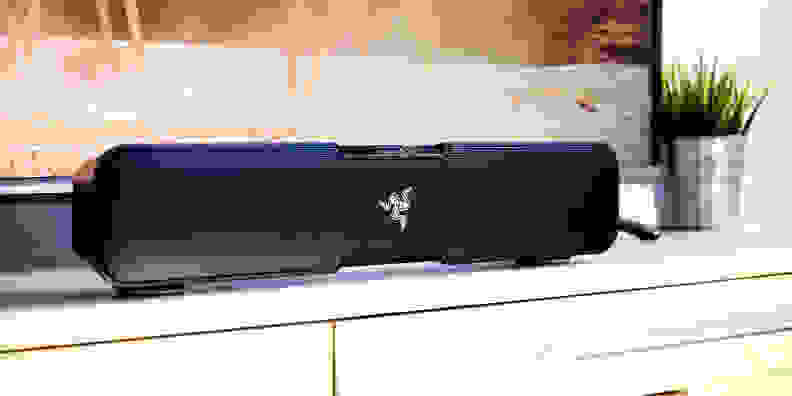 HDR is ushering in a new generation of gorgeous-looking TVs, but built-in speakers still sound cheap and tinny. A lot of this has to do with TV design: today's TVs are so thin and "stylish," they just don't have any room for big, rumbly speakers.
The right soundbar can do wonders for your viewing/listening experience. I have one at home, and it's a huge upgrade over my TV's built-in speakers. We recently took a look at the best soundbars under $250, and the Razer Leviathan was by far the best choice..
It's designed to be a "gaming" soundbar, so you have to forgive the weird-looking logo, but it is easy to set up, affordable, and sounds fantastic when combined with the included subwoofer. If you just can't get past the logo, then Vizio again has your back with the Vizio SB3821-C6, a 2.1-channel soundbar with a subwoofer that costs about $40 more.
The Brains: Xbox One S ($275)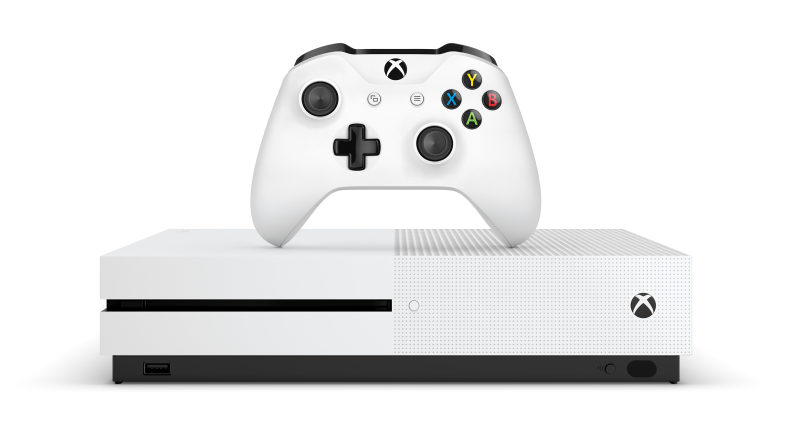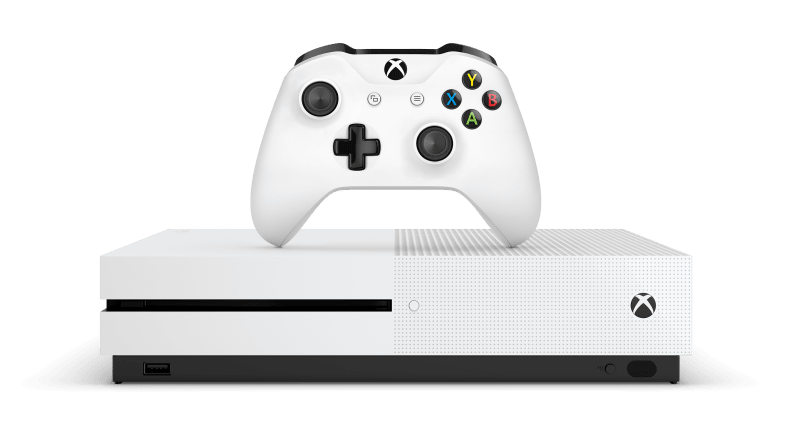 While most HDR TVs can stream HDR content from Netflix and Amazon, I've found the HDR Blu-ray experience to be that much better. The Xbox One S is a gaming console, but it's also a fantastic centerpiece to a home theater.
For under $300, you get a device that can play Xbox games, 4K/UHD Blu-rays, and has access to streaming services like Netflix, HBO Go, Pandora, Hulu Plus, and Amazon Instant. Microsoft is generally quick to update all of the Xbox's software, and it has something to offer everyone in your home.
Even if you never use the Xbox One S to game, it's simply the best media player for 4K/HDR TVs.
Show it off: 4K/UHD Movies ($20-$40)
Though there are loads of 4K and HDR titles on Netflix and Amazon Prime already, your best bet is undoubtedly some properly mastered 4K/UHD discs. A Blu-ray disc will never drop in quality because your internet is being slow, and the sound quality is usually much, much better.
HDR-compatible Blu-rays are still a bit pricey—starting around $20 and topping around $40—but you can build a collection slowly over time. Some of our early favorites includes Star Trek: Beyond as well as the gorgeous, beautifully mastered Revenant.
For more of our favorites check out our list of the best 4K/HDR Blu-rays that we've used in our labs.
Setting it all up
For the most part, getting this stuff all set up is a simple matter of unboxing everything and plugging it in. The only thing you should need is a solid HDMI cable, and you can nab a simple 10-footer on Amazon for under $10. Total cost? Just under $1,000.
Things like wall mounting and furniture will obviously add on to that, but it's pretty cool that you can get such a fantastic all-around setup for under a grand.
Sure, spending more money can certainly net you a bigger TV, or a meatier sound system, but consider this your next-gen starter kit. Where you take it from here is up to you.