Televisions
Want to Watch 4K? A New TV Is Just the Beginning
A guide to the messy, frustrating world of Ultra HD streaming in 2015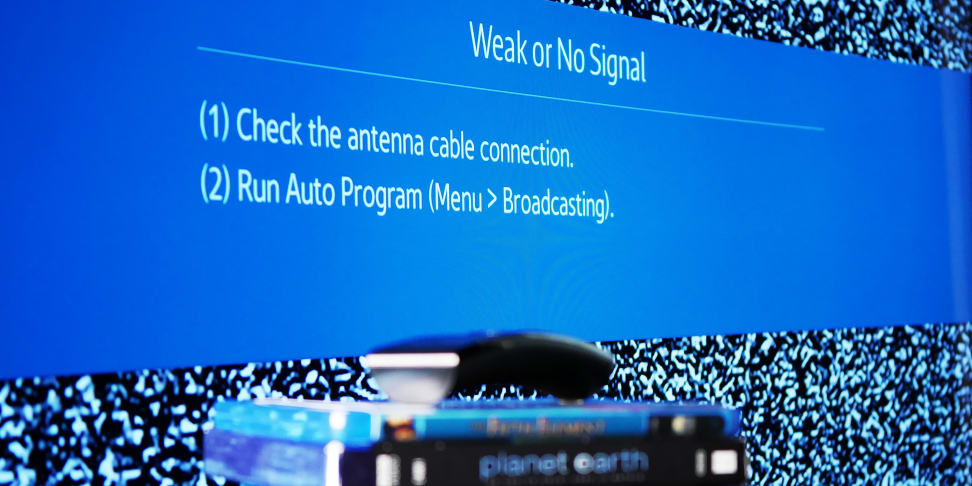 Credit: Reviewed.com / Lee Neikirk
So you just bought a brand-new 4K TV. Congrats, you're going to be blown away by the picture quality! Of course, the first thing you want to do is watch native 4K content, just like you saw in the store. That's why you bought the darn thing, right?
Unfortunately, it's not as easy as you'd think. You can't get 4K footage over the air or via cable just yet, and Ultra HD Blu-ray players (and discs) probably won't be available until late this year. Luckily, 4K content is starting to infiltrate the streaming ecosystem via providers like Netflix, Amazon Instant Video, and the newer UltraFlix service.
While there are a million and one ways to access those services, your traditional methods probably aren't going to work out so well. Take Netflix, for example: Common streaming devices like a Roku or Apple TV can't play the service's 4K content, even if you pay the extra four bucks a month.
That's because every link in the chain—from the 4K video itself, to the HDMI cables that send it to the TV, to the apps that decode it—relies on a set of new standards that your current setup probably isn't compatible with.
If you want to make sure you can stream 4K, here's what you need to know.
High Efficiency Video Coding
It's understandable that many existing devices can't stream 4K. With four times the pixels of Full HD (1080p) content, there's simply a lot more information to transmit over your WiFi network. To accomplish this, providers like Netflix are utilizing a compression method called High Efficiency Video Coding, or HEVC.
Most of your devices aren't compatible with the HEVC codec.
To make it possible to stream 4K without overhauling the entire world's network infrastructure, 4K must be compressed even more aggressively than regular HD programming, but in an efficient way that won't unduly degrade picture quality.
HEVC takes huge 4K video files and shrinks them down to fit existing networks without much loss in quality. That's great, but it means that to stream 4K content, a device—like a smart TV, set top box, console, or streaming stick—needs to be HEVC-compatible. This requires special hardware that most current devices just don't have, aside from current-generation 4K TVs.
In other words, if you've been using Netflix via an Xbox 360, Xbox One, PlayStation 3, PlayStation 4, Roku, Apple TV, or Chromecast, you won't be able to stream 4K content that's been compressed with HEVC. Bummer, huh?


Most modern 4K TVs are equipped with the hardware to handle HEVC and the apps you need to get the content. But many users simply prefer to use those apps through a console or other streaming device, since smart TV versions of apps tend to be slow, clunky, and glitchy. We do expect to see HEVC-compatible Roku / Apple TV style devices soon, but in the meantime it's a big obstacle to overcome.
HDCP 2.2 & You
In addition to restrictions imposed by HEVC, copy protection also plays a role in keeping 4K content off of your screen. The new HDCP (hardware-based content protection) 2.2 spec is more than just a safety net to stop piracy—it's a serious impediment to early adopters.
Like HEVC, HDCP 2.2 is hardware-based, requiring that the physical HDMI connections on your device/TV are equipped with a special chip that "asks" the other device if it also has that chip (i.e. is also HDCP 2.2–compliant). It's like having a secret handshake: If one device doesn't know it, it's not getting into the club. Most modern 4K TVs, computer monitors, and AV receivers are now compliant, but some early models weren't. Buyer beware.
On the plus side, unless you have really old HDMI cables, you won't need to buy any new ones—everything from HDMI 1.4 forward is compatible. Again, the easiest option is streaming right from your TV's smart platform.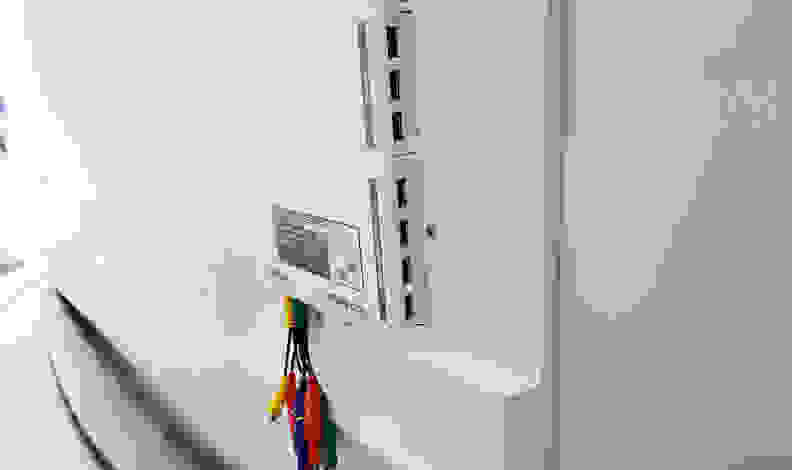 Some of the Apps, Some of the Time
Chances are, if you already own a 4K TV, it's "smart"—it connects to the internet and has built-in apps. This year's 4K TVs from LG, Samsung, Sony, and Vizio all include Netflix apps and access to its 4K content, as long as you have the right subscription. But whether you can access Amazon Instant Video or UltraFlix (the other major 4K providers of the moment) may vary depending on which brand you buy.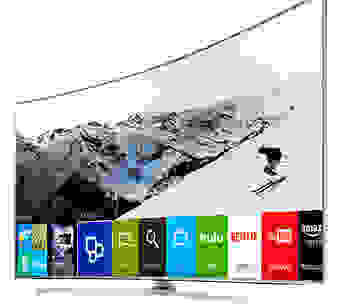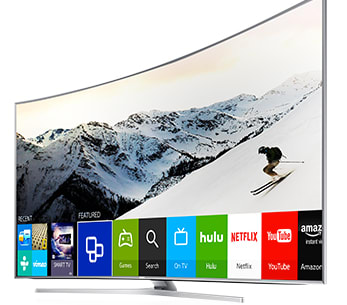 Make no mistake: All of the major manufacturers will eventually support as many forms of 4K streaming as they can. But for the time being, only Samsung's 2014/2015 models and Vizio's 2014 P Series and 2015 M Series support all three services. Sony and LG 4K TVs don't yet include UltraFlix, but you can get Netflix and Amazon Instant on both.
The smart TV experience is improving, in general, thanks to better processors and programs like Netflix's "Recommended TV," but it still lags behind something like even the aging 3rd-gen Apple TV. You used to be able to just ignore a TV's shoddy smart platform in favor of a dedicated streaming box, but if you want 4K right now, you simply don't have that luxury.
So What Do I Do?
The bad news is that your current console, set top box, or Blu-ray player simply isn't equipped to stream 4K or play 4K discs once they arrive. Eventually, one way or another, you're going to have to buy some new gadgets. (I know, I know... twist my arm.)
The good news is that unless you've purchased some kooky off-brand model, it's a virtual guarantee that your brand-new 4K TV is HDCP 2.2- and HEVC-compliant. That means you can at least watch 4K content through the TV itself. Heck, you can even watch some ultra high definition footage for free through YouTube, which is available on every smart TV.
And while there aren't neatly packaged, Chromecast-like streaming devices with 4K streaming support yet, they're on the way. We already know that 4K Blu-ray is coming, and we expect to see 4K support in new cable boxes and streaming devices within the next year.
Current and future 4K TVs should be ready for whatever we throw at them.
At the very least, you can take comfort in the knowledge that it's not like when DVDs first hit the market and you were stuck watching Lost in Space (1998) 50 times in a row because it was the only disc you owned. It may be a while before 4K is available everywhere, but at least you've got plenty of content to watch in the meantime.
Related Video