Televisions
How to to get 4K and HDR working on your Xbox One X and PS4 Pro
Getting a cutting-edge experience from your console should be easy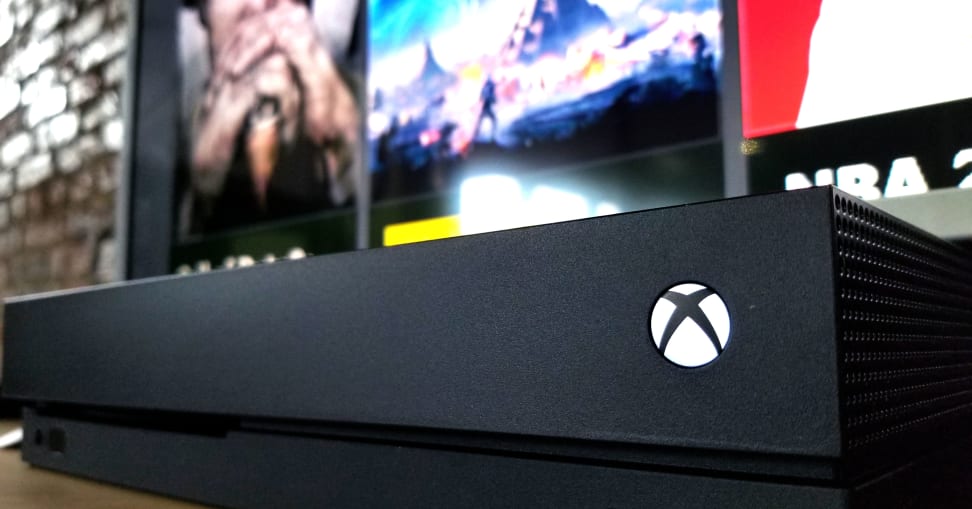 Credit: Reviewed.com / Lee Neikirk
If you've got an Xbox One X or PS4 Pro, chances are you're not just serious about gaming—you're also looking to knock your entertainment experience up a notch via the latest in graphical and visual acuity.
The ability to play games (and other media) in 4K resolution or the new High Dynamic Range format is a key reasons to pay up for one of the newest video game consoles—not to mention it's a lot easier than building a 4K/HDR-capable gaming PC.
First things first: you'll need a 4K/HDR-capable TV, preferably one that's good for gaming. We've already got a list of the best 4K/HDR TVs for gaming, so that's where you want to start. However, if you've already got a 4K/HDR-capable TV and either an Xbox One X or PS4 Pro, here's how to sync everything up.
How to enable 4K/HDR on your Xbox One X
Press the Xbox/Guide button on your controller
Navigate to the Settings tab, which looks like a little gear
Select All Settings
Once you're in your Xbox One X's main settings menu, select Display & sound
In the Display & sound menu, choose Video output and then Video modes
Make sure both Allow 4K and Allow HDR are checked
Keep in mind that this (relatively simple) process isn't all you'll need to get 4K/HDR running. Most 4K/HDR TVs won't kick into HDR mode until they receive an actual HDR signal, so your TV won't display the "HDR" symbol until receiving a signal from actual HDR content—so even if you've successfully checked on both settings in the Video modes menu, don't expect your Xbox dashboard to kick into HDR right away.
Most HDR TVs won't kick into HDR mode until receiving a signal from actual HDR content.
You'll need to load up an HDR-capable game—something like Final Fantasy XV, Forza Horizon 3, or Gears of War 4—before your TV will launch into HDR mode. You can check out Microsoft's full list of "Xbox One X Enhanced Games" for more info.
How to enable 4K/HDR on your PlayStation 4 Pro
Press the center PS button on you controller to access your PlayStation's main settings menu
Go to the Settings panel
Navigate to the Sound and Screen menu in the Settings panel
Find the HDR option and set it to "On" (or better yet, "Automatic")
While you're here, make sure the Resolution option is also set to "Automatic"
Like with the Xbox One X, the PS4 Pro will need to get a signal from 4K- or HDR-compatible content before most TVs will kick into "HDR" mode. You can find a list of compatible PlayStation games over at GameSpot.


Troubleshooting Checklist
Is your TV 4K/HDR compatible?
While this seems like the easiest one to be sure of, it can be confusing sometimes. Googling the manufacturer and model name is the easiest way to determine if your TV is an HDR TV. Find the manufacturer's website where the product is listed—there's a 100% chance if it's HDR-compatible, it will say "HDR" or "High Dynamic Range" somewhere in the feature splash or tech specifications.
Is the console's HDMI plugged into the right input on the TV?
Some HDR TVs have two HDR-compatible inputs and two non-compatible inputs, or a 1/3 ratio. Most modern HDR TVs will support an incoming HDR signal on all HDMI inputs, but it's important to check that the HDMI input on your TV is HDMI 2.0a capable. This information will also be available on the tech specs section, but should also be right in your TV's manual (assuming you still have it).
Is your console 4K/HDR enabled?
Following the steps above, it should be very obvious whether 4K/HDR output is enabled on your console. If you've got everything enabled, and your TV is also working, but you aren't getting 4K/HDR to work on a particular game, make sure you go to the game's hub and update it with any additional patches. You should also make sure you have the latest firmware/software updates for the console itself—just in case.