Televisions
I spent $150 on an Xbox controller, and it was totally worth it
When I became a man, I put away childish things—and picked up the Elite.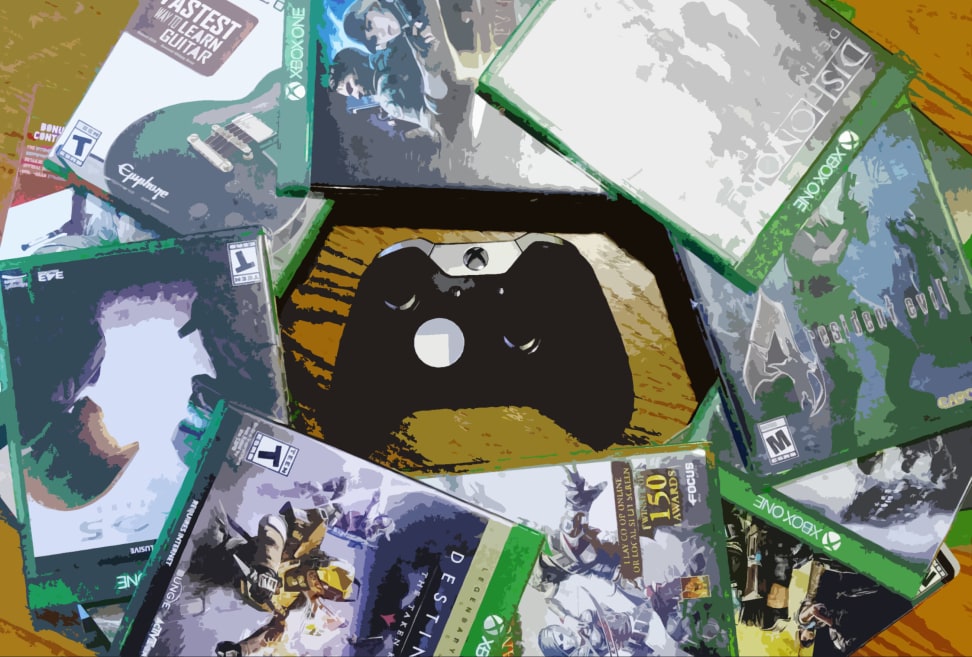 Credit: Reviewed.com / Lee Neikirk
In late 2015, Microsoft excitedly launched the Xbox Elite Wireless Controller—a $150 video game controller for the Xbox One/Xbox One S. Naturally, it was met with outcries of "Are you flippin' kidding me right now? $150 for a video game controller?"
Described as "pro-level customization for a competitive edge," the Elite actually sold out in retailers fairly quickly, and continues to find its way into eager pairs of hands over a year later despite such widespread initial dubiousness.
As a lifelong gamer who has been on team Xbox for about 8 years now, I was intrigued enough by this hard-to-find professional gaming tool to pony up the dough in early 2016 and get myself one. I don't game as much as I used to, but when I do, I try to do it mindfully and make it count.
While I don't think it's a good choice for every Xbox owner out there, I am quite happy to report that a year later the Elite still feels like an excellent investment. Here's why.
The Elite's materials and hardware elements feel stellar
As a game controller, everyone's first and initial experience with the Elite is touching and holding it. And boy, does it go a long way. Compared to the original Xbox One controller, the Elite feels like fresh-whipped butter.
The black plastic is smoother and firmer than on the original controller, and the face/shoulder buttons and rear paddles are pleasingly cold to the touch. It's also notably heavier, which goes a long way toward making the original controller feel like a toy.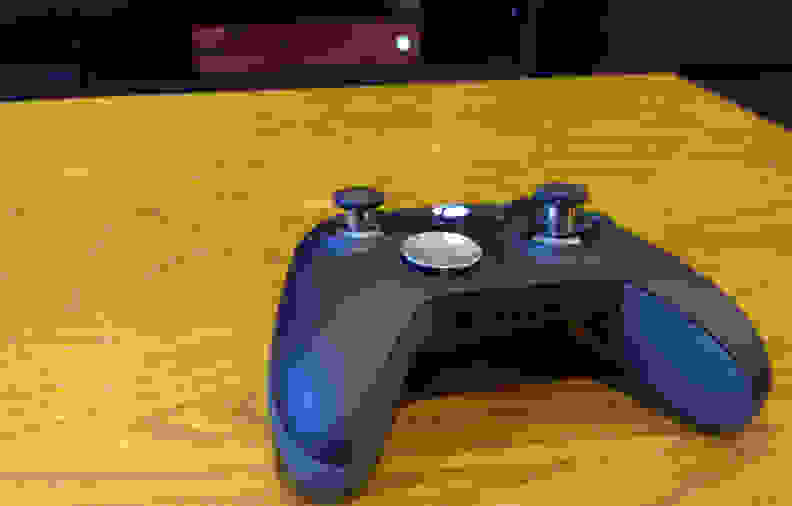 Speaking of rear paddles, they're just one of many changes to the Elite that puts it head-and-shoulders above the standard Xbox controller. Four removable "paddle" controls live on the back of the device, and can be programmed to mimic the functions of any of the other buttons. This allows you to, for example, keep both thumbs on the sticks and use the paddles with your middle or ring fingers to execute face-button commands.
Compared to the original Xbox One controller, the Elite feels like fresh-whipped butter.
The Elite's directional pad and thumb sticks are also magnetic and can be detached. This allows you to swap in multiple options to suit your preference, allowing for a very high degree of customization. In fact, beyond the initial comfort of just holding/handling the thing, the controller's high degree of customizability is really what you're paying for.
You can set up the Elite to fit almost any pair of hands
The biggest and most visible selling-point for the Elite controller has got to be its swappable sticks and customizable buttons, removable programmable paddles and "hair trigger" shoulder buttons. In the controller's zip-up case, you'll find three sets of left/right joysticks, two directional pads, and the four rear paddles.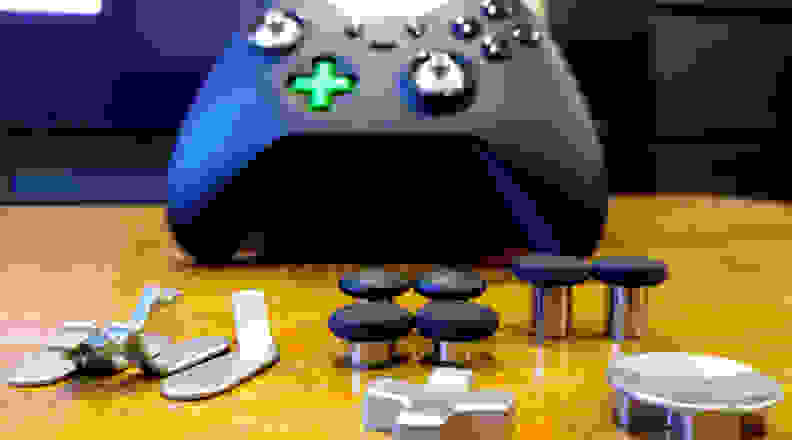 The biggest (and probably most important) variation comes from the joysticks. The Elite includes a set of standard-height grooved sticks; a set of standard-height domed sticks; and a set of increased height grooved sticks.
Personally, I've found that a higher grooved left stick and standard domed right stick fit me best. The domed stick is easier to keep my thumb glued to during character movement, while the taller left stick—often used for aiming—makes small, micro-adjustments easier to execute.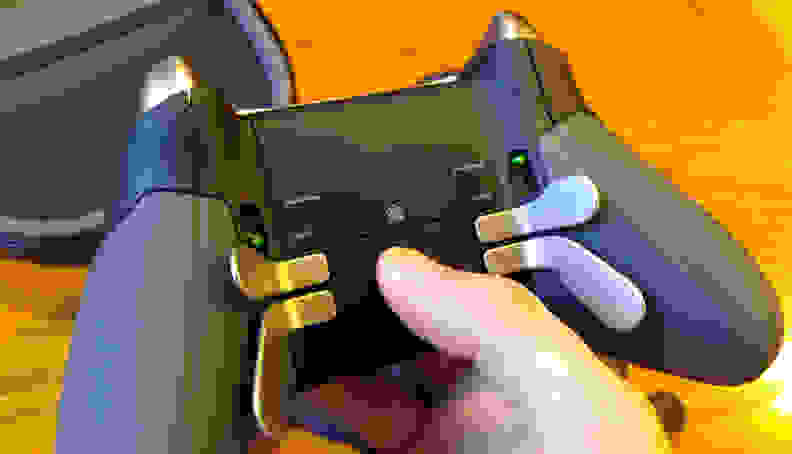 Another of my favorite additions are the "hair" triggers. Essentially, the top shoulder triggers (RT and LT) can be altered via a couple of switches on the back of the controller, allowing their travel to be reduced by about 75%.
This makes going from a "disengaged" to an "engaged" state much quicker, essentially improving reaction time by reducing the off-on state. As a weird bonus, you can also use the hair trigger state to force your car in a racing game down to about 25% of full speed.
The digital customization options are pretty staggering
Did you think things were pretty nerdy already? Nope. This is where they get really intense. Not only are the Elite's physical attributes swappable and variable, you can also program a whole suite of more granular and digital functions.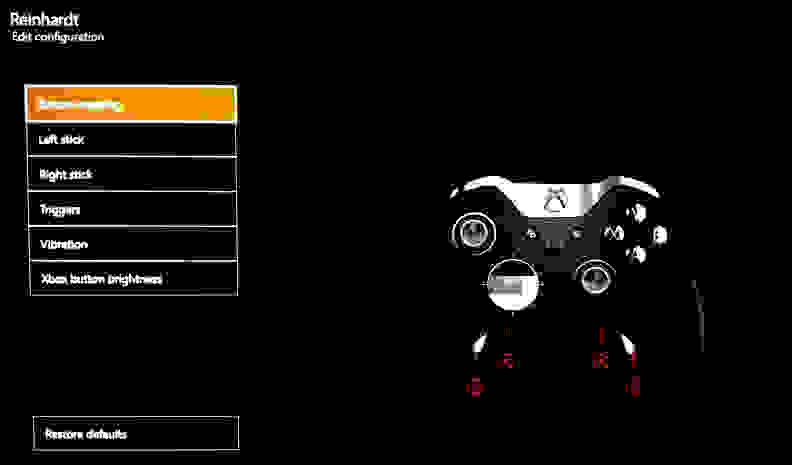 Want to make the camera move further without pressing the stick as far to the side? You can adjust the percentage of response on both sticks separately. You can also adjust the rate of acceleration pertaining to a continuous press; the deadzone within which the sticks are considered centered; the strength of the two rumble motors in each arm of the controller; the brightness of the center guide light; and more.
Mapping buttons and programming sticks or rumble amount can be saved to custom profiles, too. For example, you might have a suite of settings just for your favorite racing game, which you can then save to a profile. Microsoft also provides a bunch of custom, pre-tailored profiles for games like Halo and Forza.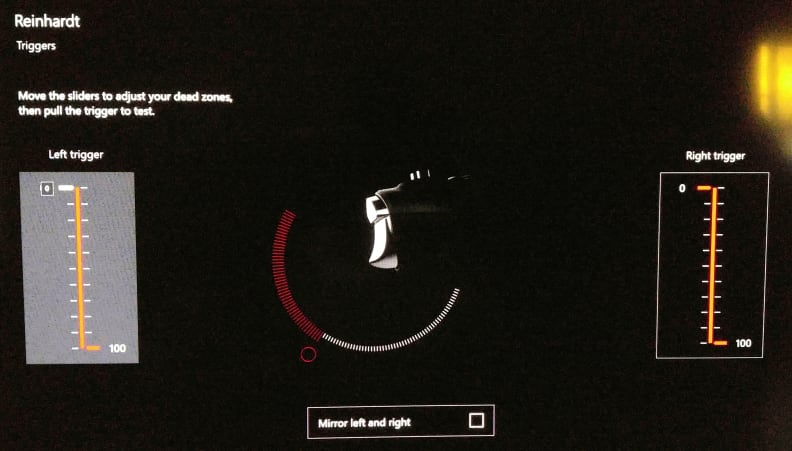 However, what if you don't want those settings for just browsing apps like Netflix? Never fear! The Elite has a switch to allow it to access two fully customized profiles at once. For example, my first setup is a "high performance" setup, with max rumble, max light levels, and specific sensitivities and paddle settings. My secondary setup is meant to save battery when I'm not gaming: it turns the lights all down, turns the rumble off, and disables extraneous functions.
So who is the Elite controller for?
It seems pretty obvious that the Elite controller isn't really for everyone. If you game casually or only sometimes, I can see almost never using its extra functions, in which case it would be a considerable waste of money. But if you're serious about gaming, it's a pretty invaluable tool.
For example, I'm on a competitive Overwatch team: the Loot Boxers. We play at least once a week, if not more, and four of us use Elite controllers, each of them customized to our heroes or class of choice.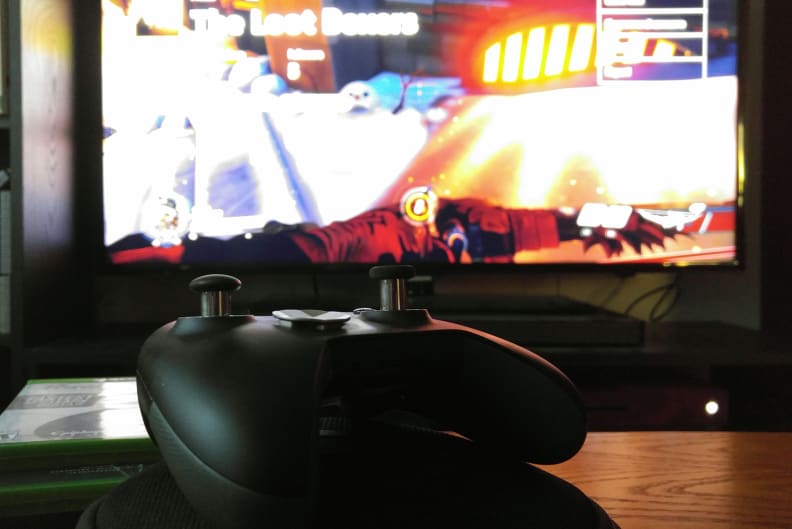 The degree of control and customization provided by the controller has become an invaluable part of our high-level gameplay, and as an additional bonus, stands in as a tangible method of investing in the team, too.
And I have really only scratched the surface of all the neat little features this controller provides—but one thing's for sure: I'll never go back to the standard game pad, and I think every other gamer who's picked up the Elite is in the same boat.