Televisions
IMDb Announces Top Movies of the Past 25 Years
Dissenters, start your engines!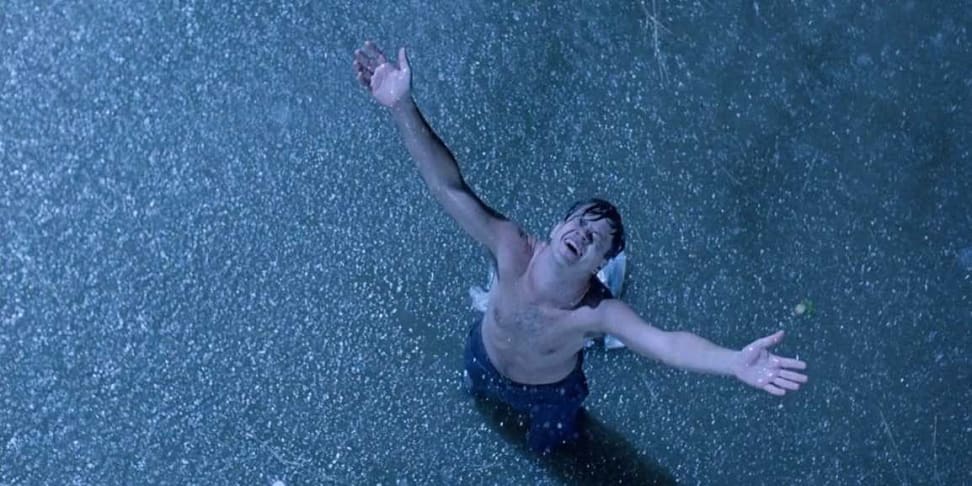 Credit: Columbia Pictures
Once upon a time, when movies opened in theaters they were allowed to stick around for a few weeks and develop a following. Word of mouth—the kind of advertising money can't buy—was the foundation for many a cult hit, and the brightest discoveries would stay on screens for months. Blockbusters like The Godfather or Doctor Zhivago might be playing in the same theater for a year.
Today, not so much. As pre-release buzz floods social media channels, by opening night a film's fate is all but set in stone. If a movie doesn't develop traction in its first weekend—even a critically acclaimed one—it can easily disappear off everyone's radar.
For that reason, we celebrate IMDb's newly curated list of the top films for each of the last 25 years. It not only gives us a chance to toast movies with huge fan bases, but also to rediscover some gems we might have overlooked when they first hit screens.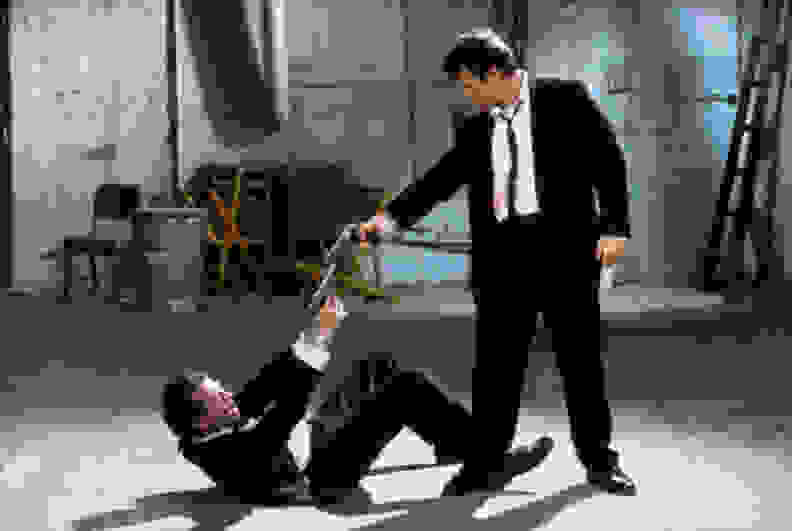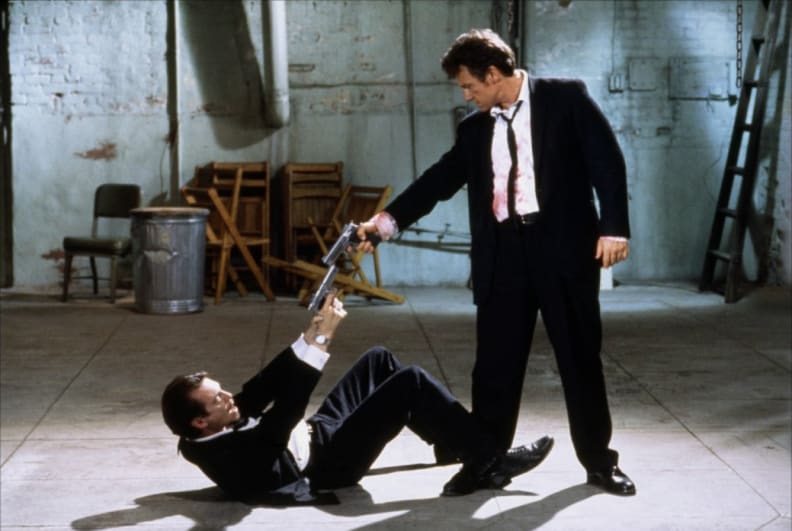 IMDb's Top 25 is a place where billion-dollar hits like 2008's The Dark Knight can strut alongside an underdog like 1992's Reservoir Dogs. Though well-reviewed at the time, Quentin Tarantino's first movie barely made a dent during its 1992 art house release, grossing just $2.8 million. Today, Reservoir Dogs is justly celebrated as the film that launched the career of a daring new filmmaker.
The Top 25 is also where Christopher Nolan's films get major props. From 2000 (Memento) through 2014 (Interstellar), IMDb users found five slots for the director's works.
It's a place where a quiet survival drama like Into the Wild gets its due, somehow managing to edge out There Will Be Blood, No Country for Old Men, Zodiac, and Ratatouille for best film of 2007.
Leonardo DiCaprio's fan base definitely has a home at IMDb. The actor is represented by no fewer than four titles from the last 25 years.
Mainstream hits like Saving Private Ryan, The Departed, and The Lord of the Rings trilogy all find a slot. But there's still room for the French blockbuster Intouchables, which—for IMDb users—topped 2011's Hugo, The Artist, and Midnight in Paris. (Gee, who thought 2011 was such a French year?)
Who created the list?
Launched with little fanfare in 1990, the Internet Movie Database (IMDb) has since grown to become the internet's foremost community of filmmakers, movie nerds, fanboys and fangirls, and Hollywood insiders—both behind the scenes and abroad.
They're as large and varied a group of movie lovers as you are likely to find on the interwebs, ranging from cineastes who attend film festivals and see hundreds of movies a year, to regular folks who sit next to you and me at the local multiplex on opening night.
Users rate movies on a scale of 1 to 10, but the final number is not a strict average of the scores. There's a filtering system designed to minimize ballot stuffing, and the scores are weighted to favor the ratings of the site's most frequent users.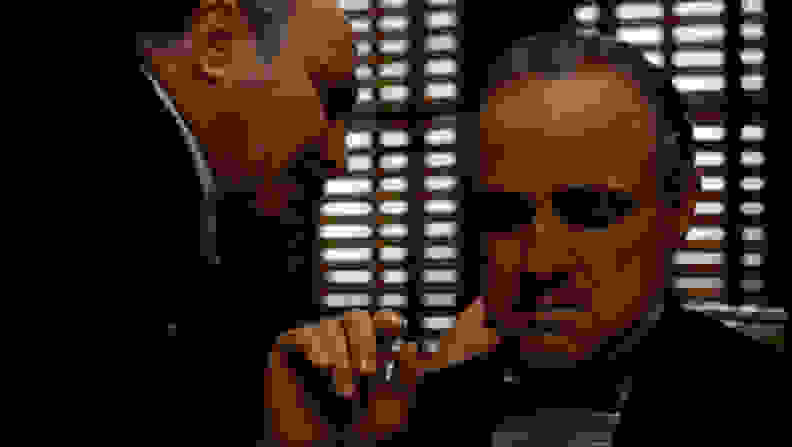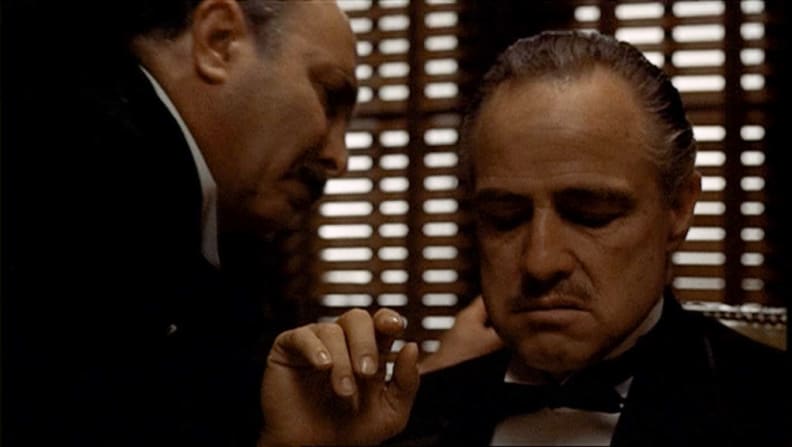 The List
Although IMDb has long published a list of the Top 250 rated movies— The Shawshank Redemption edges The Godfather on that list—in celebration of its 25th anniversary this year, IMDb has also curated a list of the top film from each of the 25 years it has been in existence.
Now, without further ado, may we have the envelope, please?
1990: Goodfellas
1991: The Silence of the Lambs | Netflix
1992: Reservoir Dogs
1993: Schindler's List
1994: The Shawshank Redemption
1995: Se7en
1996: Fargo | Netflix, Hulu Plus
1997: Life Is Beautiful
1998: Saving Private Ryan
1999: Fight Club
2000: Memento
2001: The Lord of the Rings: The Fellowship of the Ring
2002: The Lord of the Rings: The Two Towers
2003: The Lord of the Rings: The Return of the King
2004: Eternal Sunshine of the Spotless Mind
2005: Batman Begins | Netflix
2006: The Departed
2007: Into the Wild
2008: The Dark Knight_
2009: Inglourious Basterds | Netflix
2010: Inception
2011: Intouchables
2012: Django Unchained | Netflix
2013: The Wolf of Wall Street | Hulu Plus, Epix
2014: Interstellar | Epix
Related Video