Televisions
Raumfeld's Multi-Room Speakers Deliver Top Marks
Beautifully designed with an impressive listening experience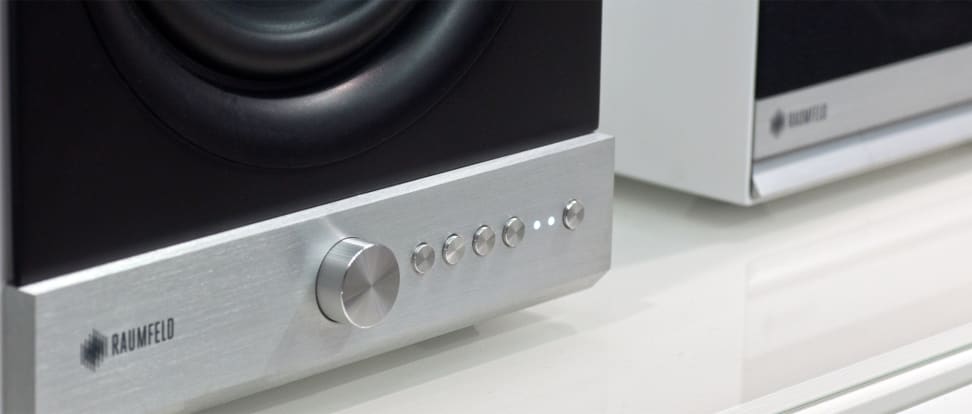 Credit:
Raumfeld may not be the most recognizable brand in home audio, but for a company that launched in 2008 it has a lot going for it. We recently had a chance to check out Raumfeld's wireless multiroom sound system and companion app.
It's a high-end speaker line apt to challenge a market dominated by big names like Sonos and Bose. To distinguish itself, Raumfeld has stepped up both the sound quality and aesthetic design of its speakers. This is truly a pretty little sound system.
Design
Sleek lines that beg a closer look
The wireless line comes in either matte black or silk white lacquer, and looks like it would fit in a museum as much as a home. If you can afford them, these speakers would easily double as a statement piece to impress friends and neighbors.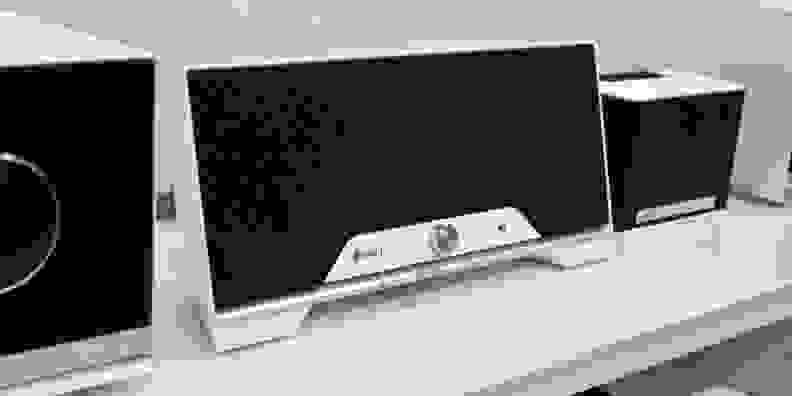 But Raumfeld hasn't limited itself to the home theater ecosystem. The German company was founded on the goal of providing a truly multi-room digital sound experience, with speakers constructed specifically for certain rooms.
Each speaker is simply a pleasure to look at.
The One S, for example, comes with a splash proof cover and silicon-coated control buttons, making it an ideal kitchen or bathroom companion. The One M, pictured above, is a great all-around speaker that can be placed in the dining room, living room, or anywhere that could benefit from a serious boost in detailed sound.
To admire the aesthetic finesse of these speakers, you really have to take a closer look. From the wooden cabinets to the sleek aluminum controls, each speaker is simply a pleasure to look at.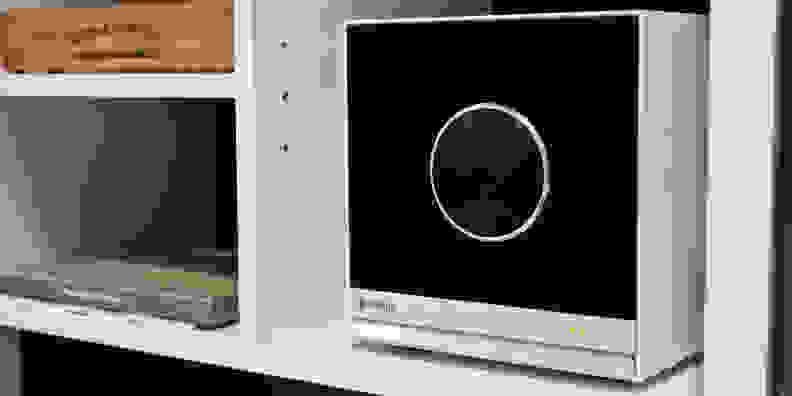 Features
A connected speaker system with some serous oomph
We were only able to experience Raumfeld's wireless speakers on the floor of a trade show, which, as you can imagine, wasn't ideal. The ambient noise was just too great to get an honest impression of the sound quality.
But, with an impressive lineup of speakers arrayed only a short distance in front of us, the Raumfelds were pumping some serious sound. While not perfect, there was enough detail for an enjoyable sound experience.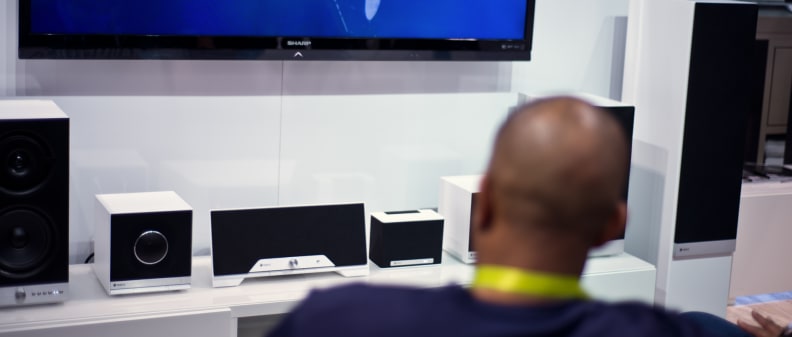 The entire speaker line can be controlled through the Raumfeld app, which is available on both iOS and Android. If you've ever used a Sonos it will feel pretty familiar: It features an intuitive design with a UI that affords control over pretty much every aspect of the listening experience.
Of course, when it comes to using the Raumfeld app, it's really only as good as your access to music. For that reason, the company has placed a huge emphasis on your device's music library, which is prominently displayed no matter which function you're exploring. It also connects with internet radio and music streaming services like Rdio and Spotify.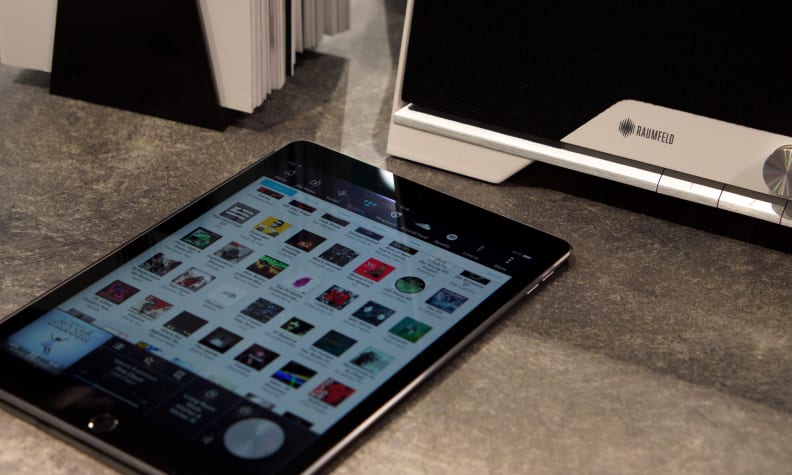 If you're lucky enough to own multiple Raumfeld WiFi speakers, they can also be controlled with the app. You can even group your speakers together according to the room they're located in. This gives you control of the volume in each room (as well as each speaker), alongside the usual controls: play/pause, skip, rewind.
The app places a huge emphasis on your music library.
In playing with the app, we found the individual speaker controls to be near instantaneous. The only time there was a noticeable lag was when we tried to pause or switch songs, but that's to be expected over WiFi.
Overall, the app is straightforward and intuitive. Within seconds I was able to switch between albums and songs, control which speakers to play, and scroll through a detailed music library. It was one of those rare instances when the app was as enjoyable as the product itself.
Big Sound in an Elegant Package
Move over Sonos, you've got some competition
At the end of the day, the increase in sound quality from Raumfeld's WiFi speakers is greater than the increase in price compared to other, similar, products. If you have the extra cash to spend, you're probably getting a much bigger bang for you buck—especially when you consider how well they function as a design piece.
The downside? These multi-room speakers are currently only available in Europe, but Raumfeld plans to bring them stateside starting September 1st.
---
Related Video